Run out of a regular ingredient? Try one of these pantry staples you can make yourself.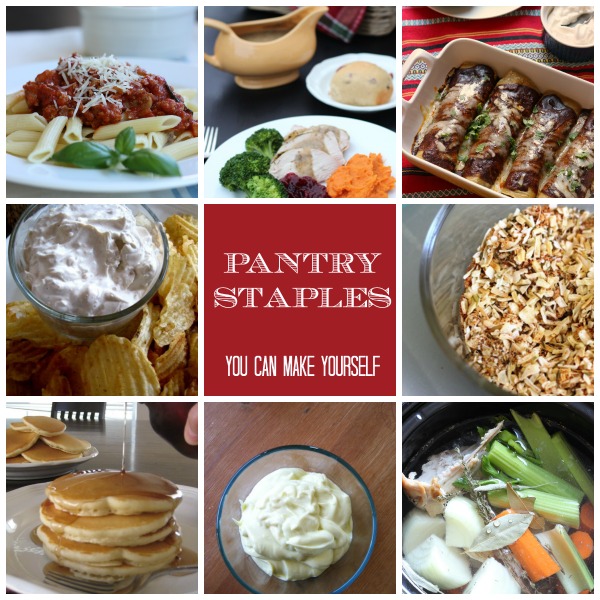 Now that we're well into the Pantry Challenge, you may find yourself running out of ingredients that you normally keep on hand. It's fine to run to the store, but what if you really want to stick to your budget this month or just don't have time to go shopping?
You'll be happy to know that there are a number of traditional pantry staples that you can make yourself. Spaghetti sauce? Enchilada sauce? Chicken stock? Yep. All those and more.
What I've found in making these ingredients is that I can typically make them cheaper, tastier, and healthier when I prepare them myself.
Consider these seven pantry staples you can make yourself: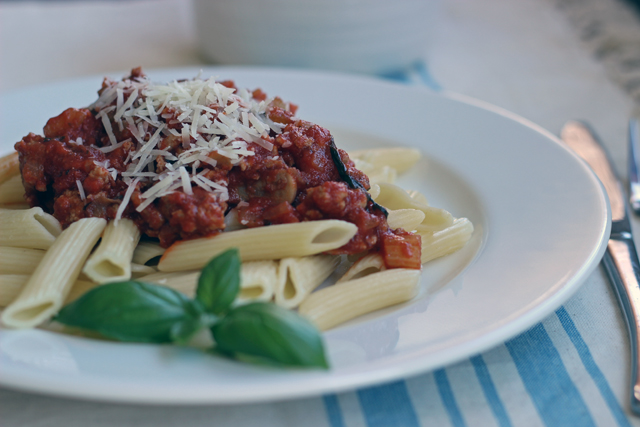 When we started to economize years ago, I learned to make my own red sauce in the slow cooker. It has very little hands-on time and makes a HUGE batch. When I don't have a stash of red sauce on hand, I also like to make this Quick Meat Sauce for Pasta.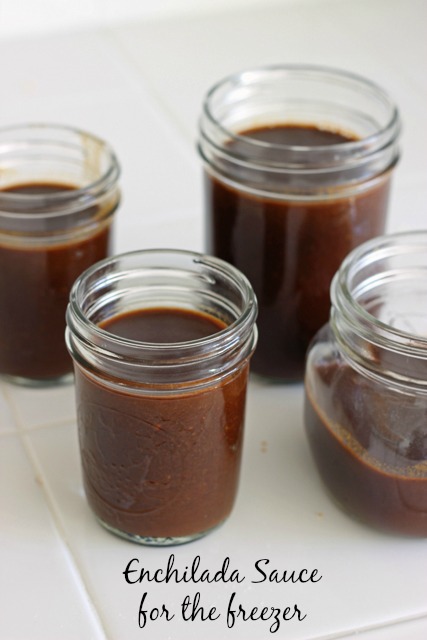 Homemade Enchilada Sauce takes just a little more time than opening a can, but the added flavor and improved ingredient list make it totally worth it.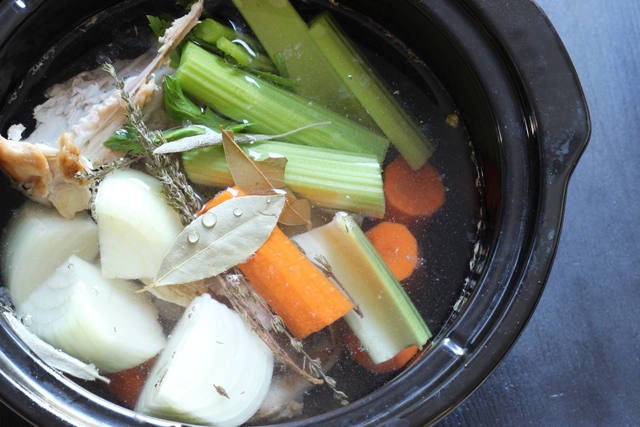 Homemade stock is one of the easiest things you can make and it tastes delicious. Freeze it into 2-cup portions so that you have some to use quickly in any number of recipes.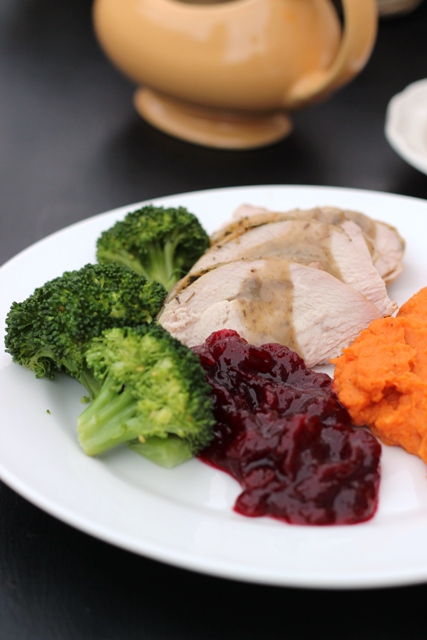 I grew up thinking that gravy was difficult to make. Years later when I became a Bon Appetit convert, I learned how to make gravy and realized how easy it can be. You can keep it simple like this gravy or take it up a notch with Mushroom and Onion Gravy.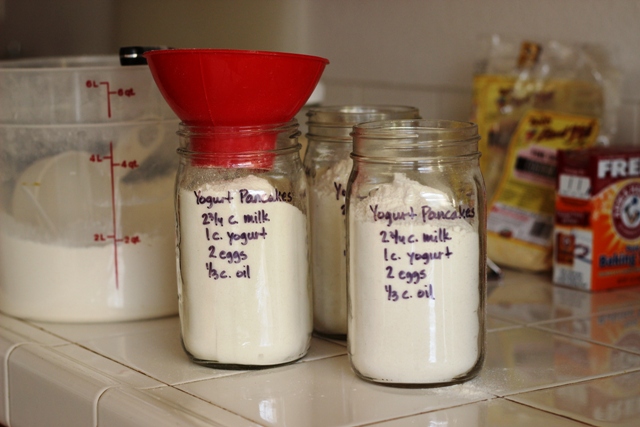 I think it's probably a common American experience, to grow up thinking that all baked goods come from a box, from the freezer section, or the bakery aisle of the grocery store. Once I became a parent, I started making my baking mixes in bulk and storing them to use over the coming weeks. Nowadays, mixes are a pretty foreign concept to my kids.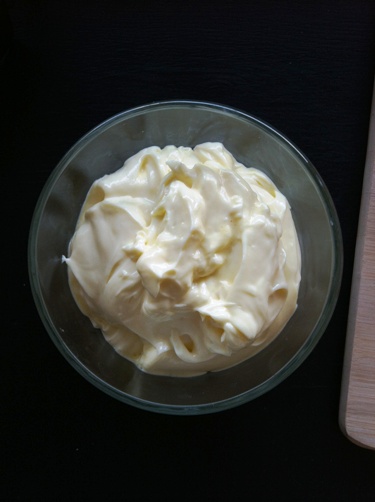 I never in a million years thought that I would make my own mayonnaise. I had heard that it was difficult. And it sounded a little scary. When I wanted to avoid soy and discovered it was in my favorite mayo, I learned to make it myself and it is so good.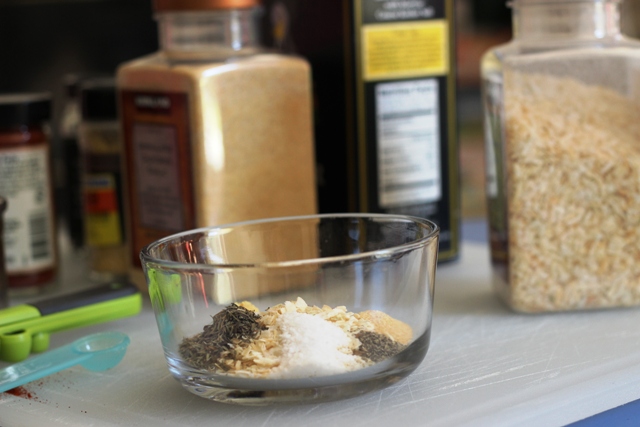 Make your own homemade Onion Soup Mix to keep on hand to flavor dips and main dish recipes. There are actually a whole bunch of spice mixes you can make yourself.
What pantry staples do YOU prepare homemade?