Save time after your holiday meals by prepping your turkey stock ingredients beforehand. You'll save motions and make stock-making so much easier.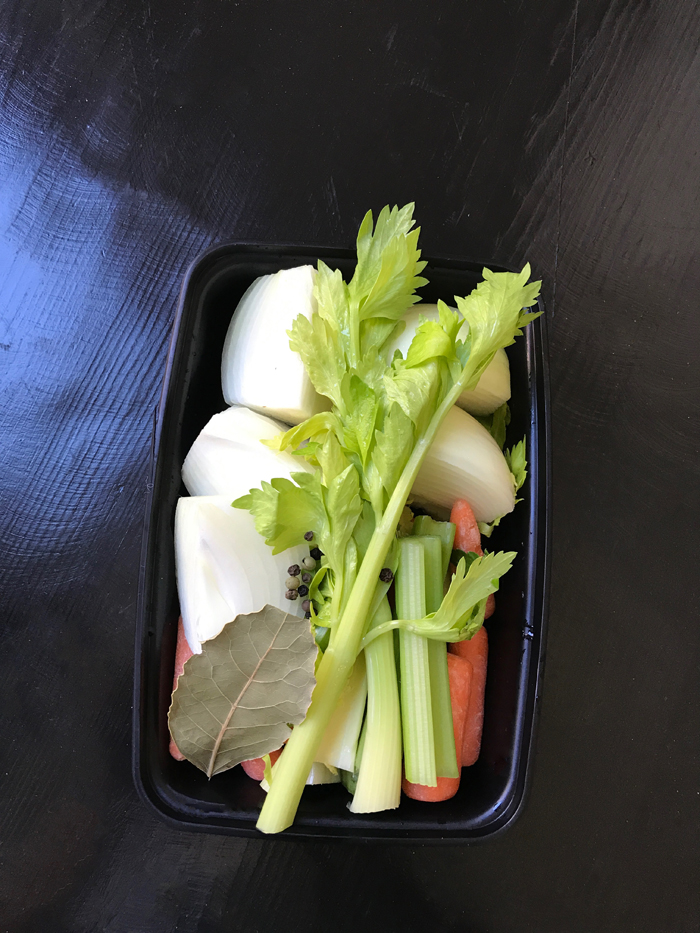 Everybody knows that homemade chicken or turkey stock is tastier than the can. And it's a frugal way to stretch your original purchase of fowl.
After all, making turkey stock is practically free! Just load a pot — or even a slow cooker — with the leftover bones and drippings as well as some vegetables, aromatics, and water. Simmer and in a few hours you'll have liquid gold.
Sounds beautiful, doesn't it?
Well, let's turn off the Martha Stewart Special and talk turkey, shall we? Continue Reading »