Trail Mix is pretty pricey at the grocery store, but homemade is super simple to prep. Plus you can control the quality and proportions of the fruit, seeds, and chocolate you include. Prepare the easiest and tastiest of snacks with this simple Trail Mix with Fruit, Seeds, and Chocolate. It's delicious on its own, atop yogurt or oatmeal, or baked into cookies.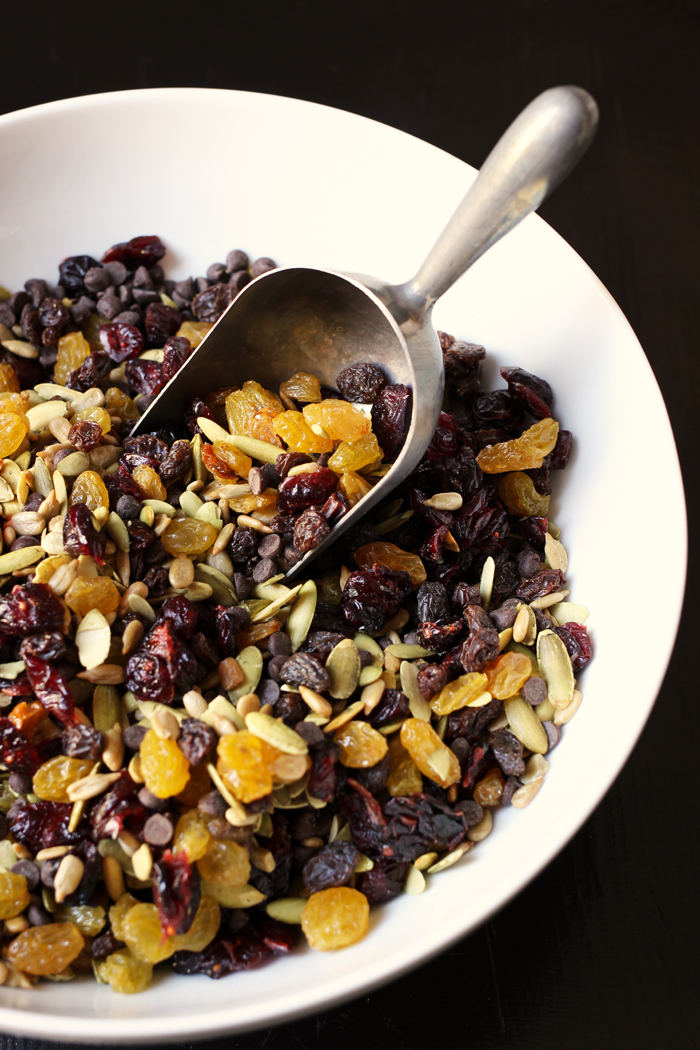 The arrival of Spring just beckons us to come outside. Once the clouds clear and the sun pops out, it's time to hit the trail. And what better snack to take on a long hike or walk than trail mix?
Bursting with nuts, fruits, seeds, and chocolate, trail mix packs a punch. Not only is it full of carbs and fiber which you need on the trail — and a little sweetness to boot — but it's also easily portable and perfect for snacking.
Or not necessarily portable, as my children ate this bowlful while my back was turned! Continue Reading »