Good morning, Sunshine! Start the day right with a short stack of delicious, whole wheat blueberry pancakes. They'll come together quickly and easily with a homemade mix.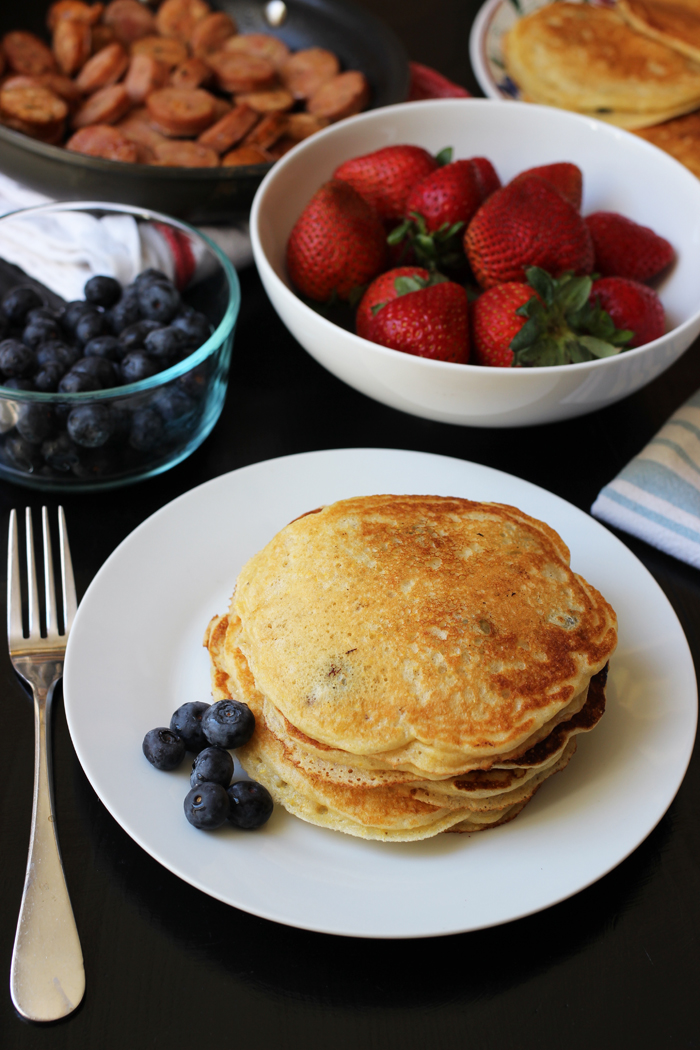 Pancakes can be ultimate comfort food. I mean, entire restaurants are dedicated to pancakes, and believe it or not, civilizations through the ages have enjoyed these delicious flat cakes.
Ancient Rome topped them with honey; Elizabethan England flavored pancakes with rosewater; Early American settlers poured on the molasses. Crepe, blin, johnny cake, panne-quaiques — they're all good.
And they're especially good when made with whole grains and dotted with juicy blueberries! Continue Reading »