Need a quick dessert that doesn't take advance preparation? These last-minute desserts are quick and delicious.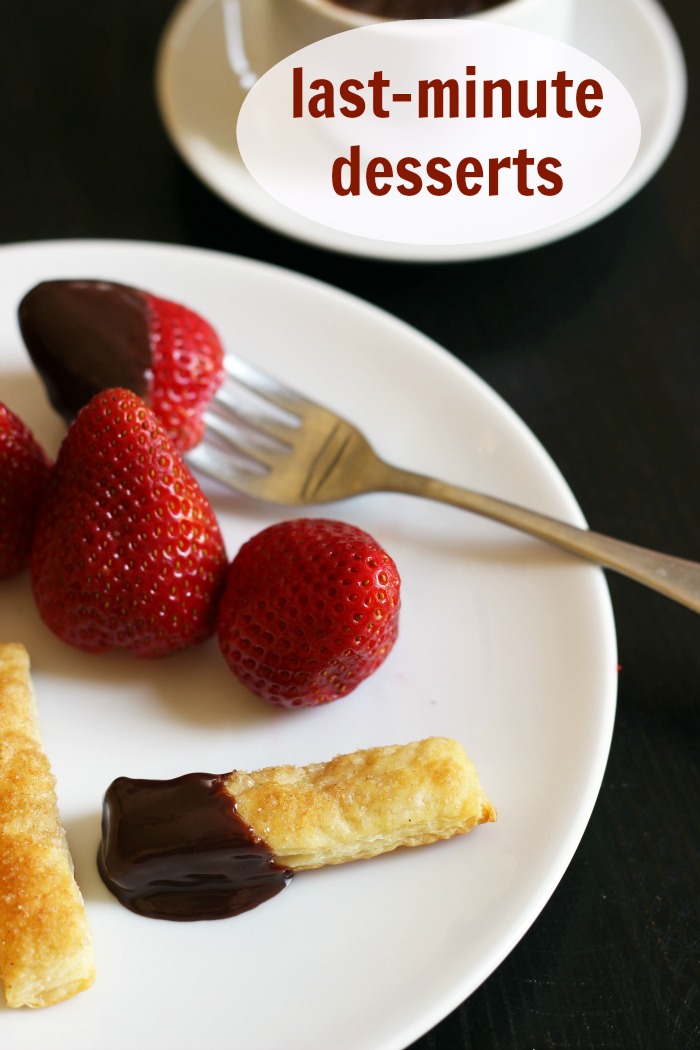 Do you ever have crazy Christmases? Where you find yourself doing all kinds of fussing in the kitchen for a meal that is gobbled down in seconds, a huge mess to clean up left in its wake. Those visions of Christmases past have given me new resolve in my holiday meal planning.
The holidays are a time when we all want to rest and relax a little bit. Am I right? I mean, if you can't take the day off on Christmas Day, when can you?!
So, I've decided to scale things back a bit, plan simple-yet-scrumptious meals, and stash away some quick last minute dessert fixings. Continue Reading »