Looking for a quick and easy pasta dish full of flavor? Look no further than this Cilantro Shrimp Pasta that comes together in just 20 minutes.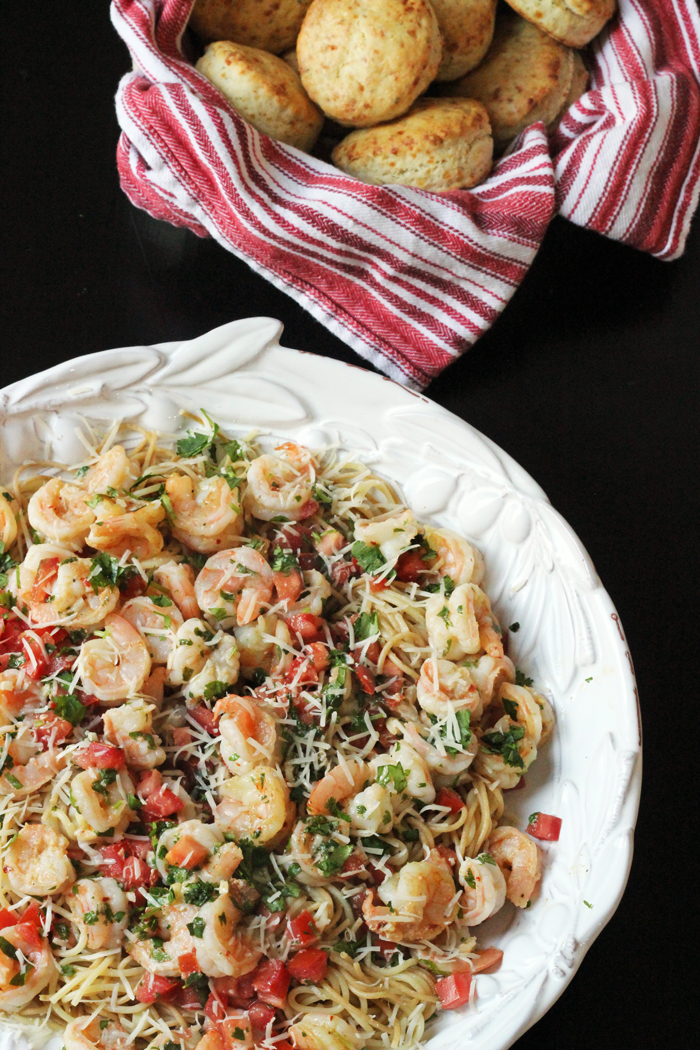 Quick dinners are the name of the game when you've got a busy schedule and want to eat good home cooked meals. It's really the only way when you think about it, unless you can afford to hire a cook.
Mr. Collins, we are perfectly able to hire a cook.
But, we aren't all Mrs. Bennet, now, are we? Thank the merciful heavens.
And thankfully, a great meal can come together in just minutes for you, whether you just got my Jane Austen reference or not. No need to stand on ceremony, this dish will have you snapping up marriage proposals, with or without the required 10,000 pound per year. Continue Reading »