Looking for an easy cake recipe? This Spiced Pumpkin Cake with a luscious maple glaze comes together easily and quickly, perfect for dessert or snacking.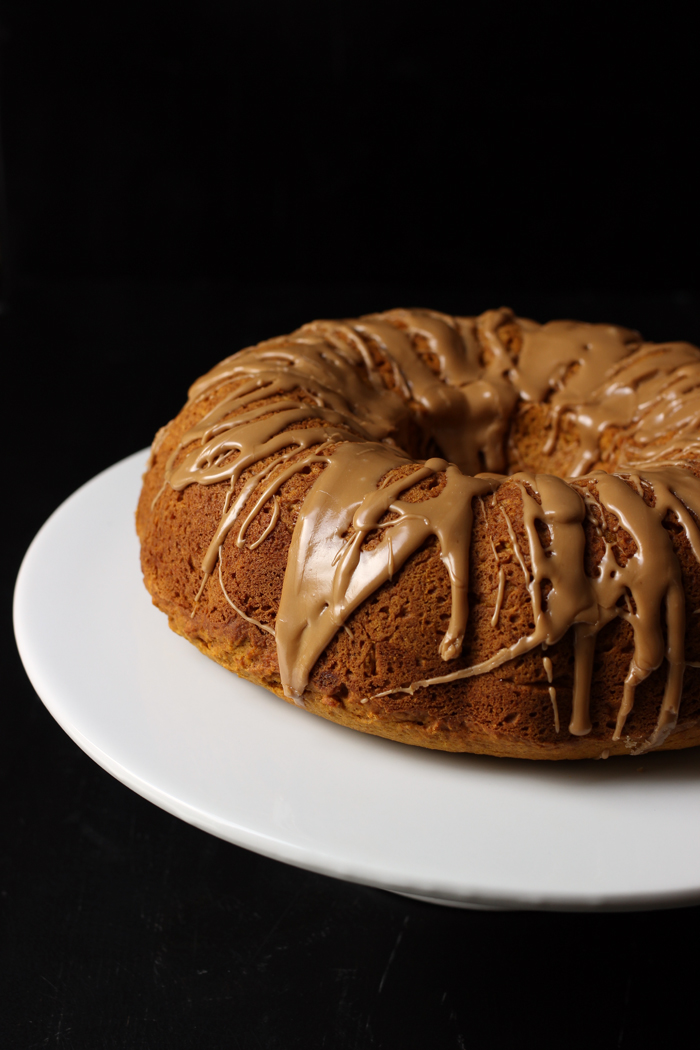 Got a hankering for cake? Prefer not to spend a pretty penny nor fill up on hydrogenated fats and preservatives? Then it's time to get baking!
Baking and cooking at home is a great way to save money. Not only can you trim your food spending, but you also have the opportunity to control which ingredients you use as well as the quality of those ingredients.
This is never more true than when it comes to baking a cake from scratch. Sure, bakery cakes are now pretty cheap and cake mixes often go on sale, but you'll pay a higher price for better quality ingredients.
Why do that when you can bake your own at home for less? This Spiced Pumpkin Cake with a Maple Glaze is a great place to start — or continue — your home baking journey. Continue Reading »