Slow Cooker Freezer Meals come in all shapes and sizes, but one thing's for sure: they can save you time and effort when it comes to getting a hot meal on the table.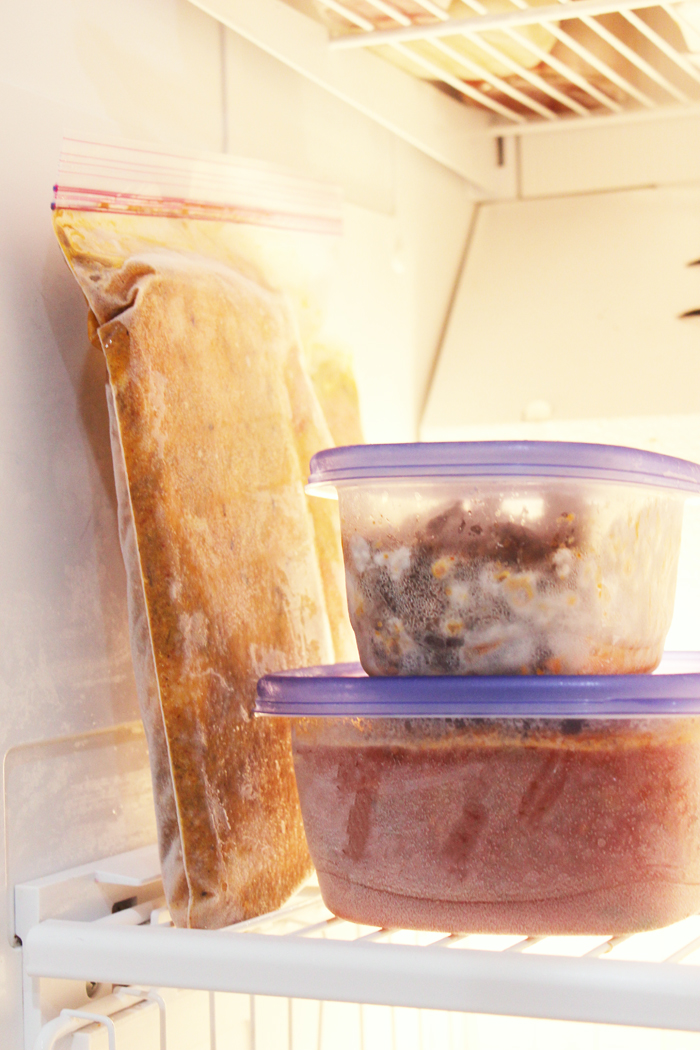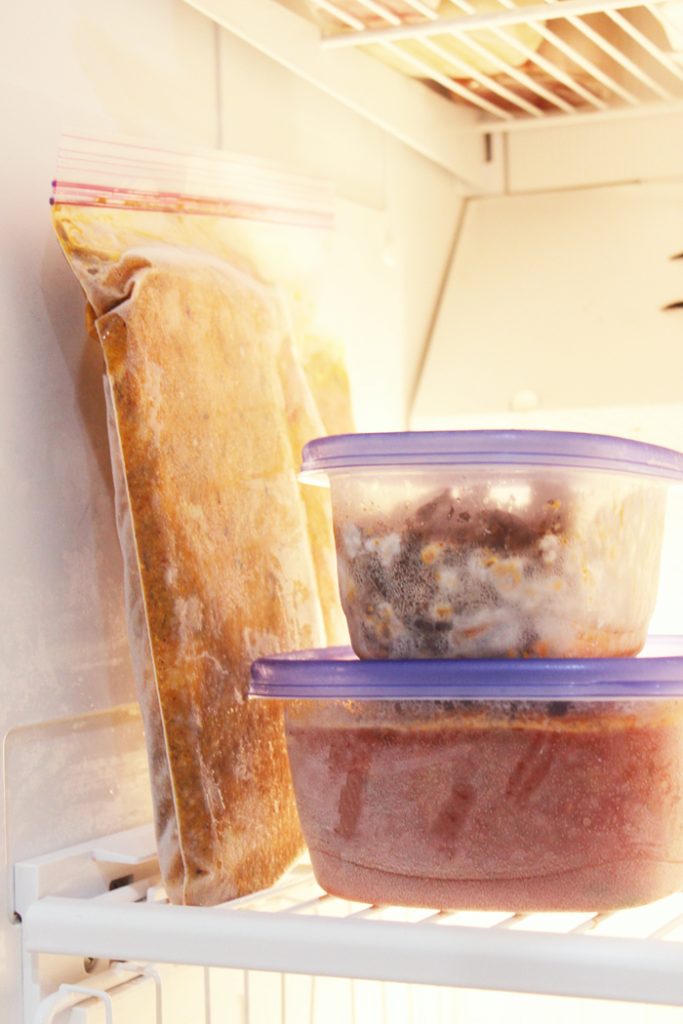 Everyone knows that having a few freezer meals on hand can save your bacon during a busy season. And it's pretty common knowledge that the slow cooker can pinch hit for the home cook when things get crazy. 
So can the two, freezer meals and slow cooking, play well together?
Yes and no. But mostly yes.
There's a lot of misinformation on the internet about what tastes good as a freezer meal as well as what tastes good in the slow cooker. If you're not careful, you could end up with what my cookbook editor refers to as "scientific lab specimens encased in formaldehyde".
You know those dump dinners I'm talking about. The ones that look good on Pinterest, but don't actually taste good once you've spent time and money to assemble?
Yeah, we're going to avoid those.
Different Kinds of Freezer Meals for the Slow Cooker
Instead, let's look at what tastes great before and after freezing, as well as after slow cooking.
There are several approaches to making slow cooker freezer meals. Today I want to unpack three different styles. Choose what fits best for your needs, knowing that the taste and texture will hold up under freezing as well as slow cooking.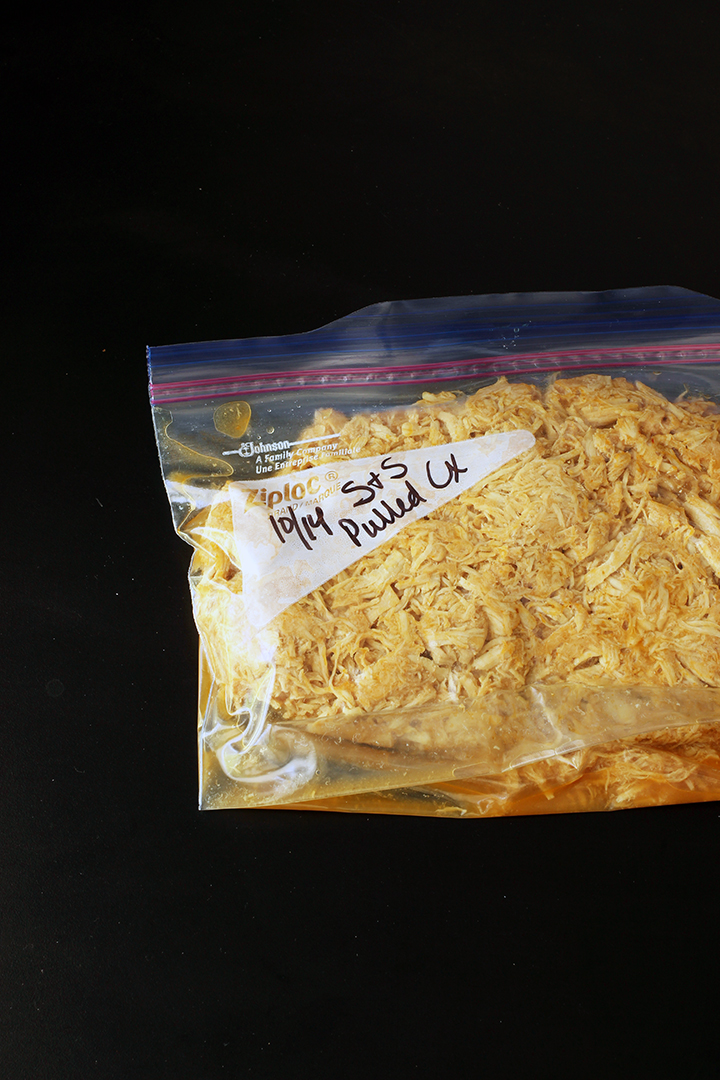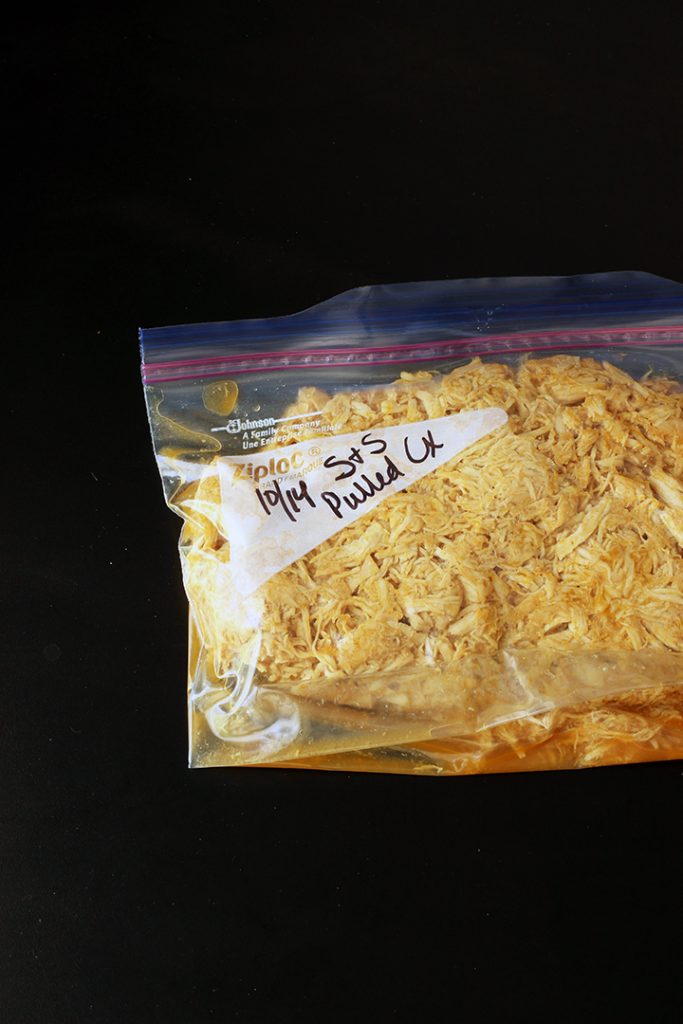 Slow Cooker Freezer Meals that are Cooked and Ready to Eat
The easiest and most problem free are cooked and ready to eat freezer meals that were prepped in the slow cooker. These can include almost anything you can cook in the slow cooker.
Simply prepare the recipe, divide into labeled, meal-size containers, chill completely, and freeze.
The advantages are numerous for this type of freezer meal:
The food is already prepped and ready to reheat and eat.
The cooking process is simple since the dish cooks in the slow cooker.
I particularly like these style of freezer meals. I can start the slow cookers at the beginning of a freezer cooking session and do other things while my Crock-pots take care of the dishes without much extra work from me.
Prep and freeze any variety of the following in your slow cooker:
sauces
soups
stews
chilis
cooked proteins
cooked grains
hot sandwiches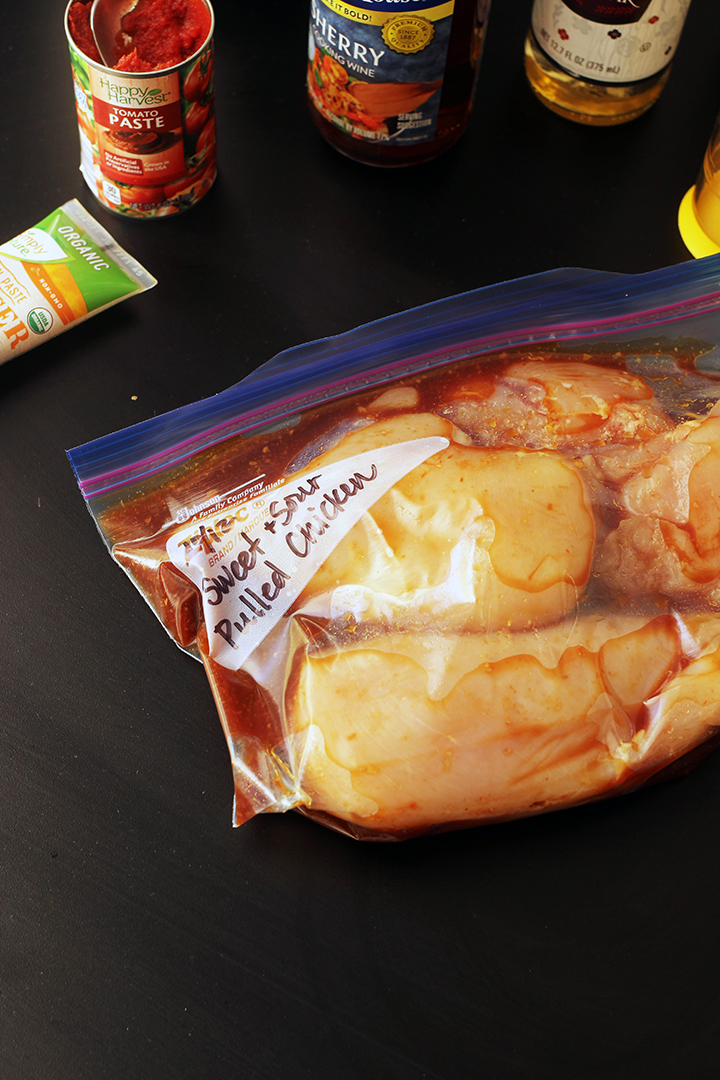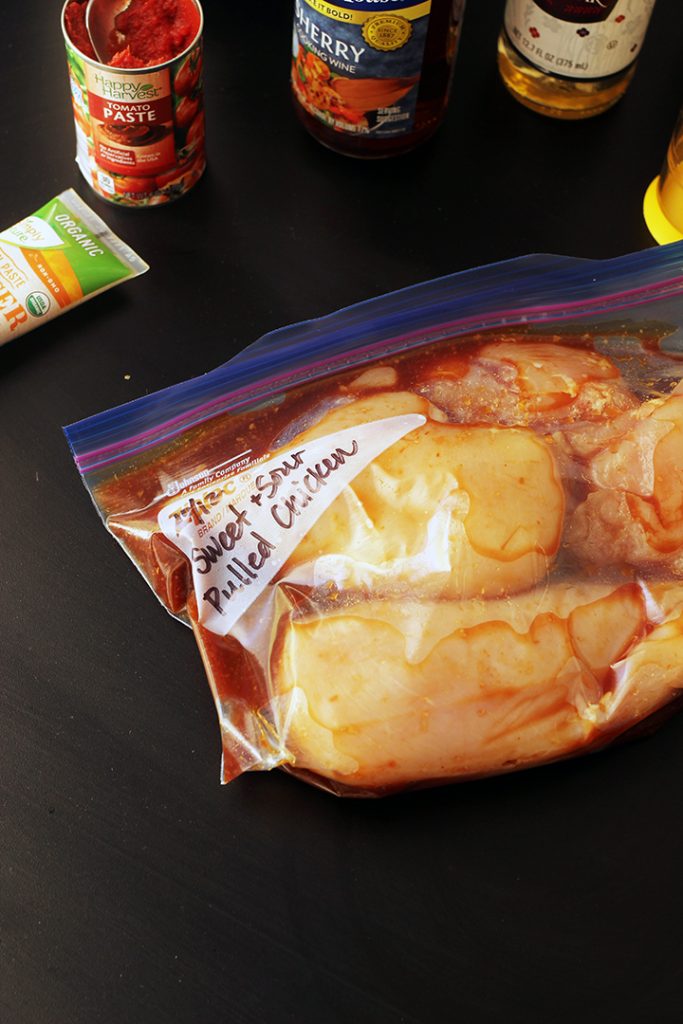 Slow Cooker Freezer Meals that will Cook Later
Freezer meals that are assembled and then cooked in the slow cooker are handy, but since freezing and slow cooking require certain preparation for ingredients, you need to be a little choosy as to what recipes you prepare this way.
Billed as "dump meals" or "dump dinners," these type of meals often skip the caramelization step of onions and meats that can add flavor. Additionally, they often require uncooked meats and veggies to sit in frozen liquid/ice which isn't always the best for its post-freezing taste and texture.
My recommendations for this type of meal are limited to those recipes that don't require a sauté step, usually those that are more akin to marinades, like my Sweet and Sour Pulled Chicken Sandwiches Filling, pictured. That dish actually can be frozen before or after slow cooking, giving you lots of flexibility.
Also, something like a meatloaf that can be assembled and frozen uncooked. Then thaw, place on a foil sling to move in and out of the pot easily, and cook in the slow cooker for 2-3 hours on low.
You can do this for things such as chili in which you're going to combine beans, spices, and cooked meats—but I find that if I'm going to use canned beans anyway, I'd rather not take up valuable freezer space for something that could be easily stored in the pantry. Simply add them at cooking time.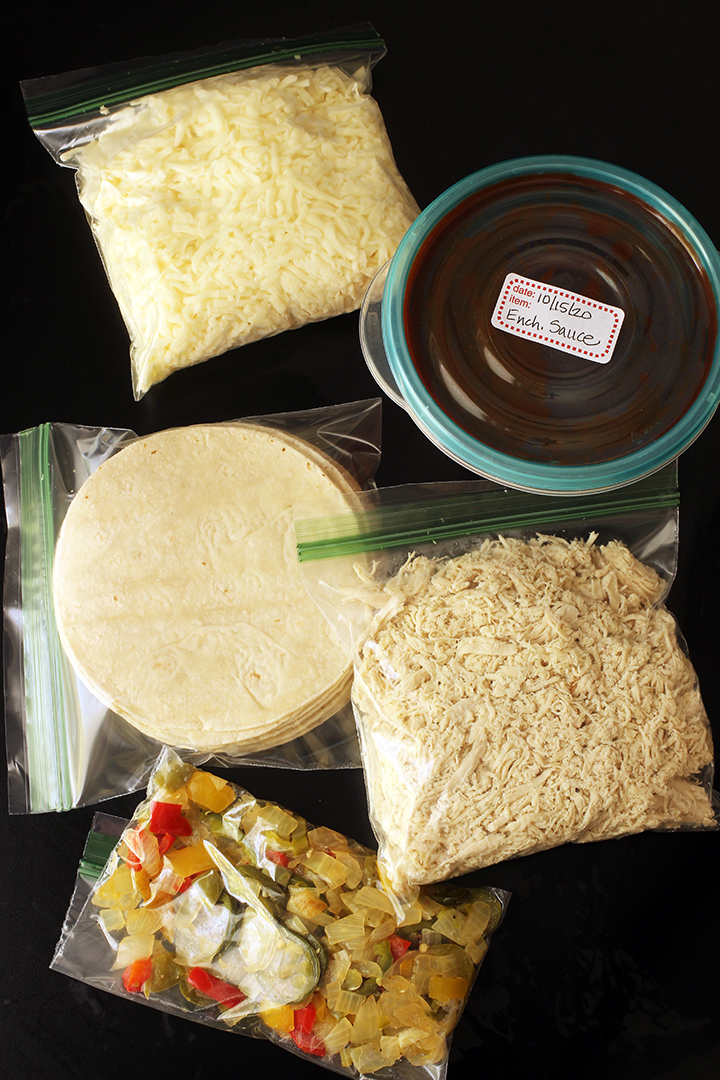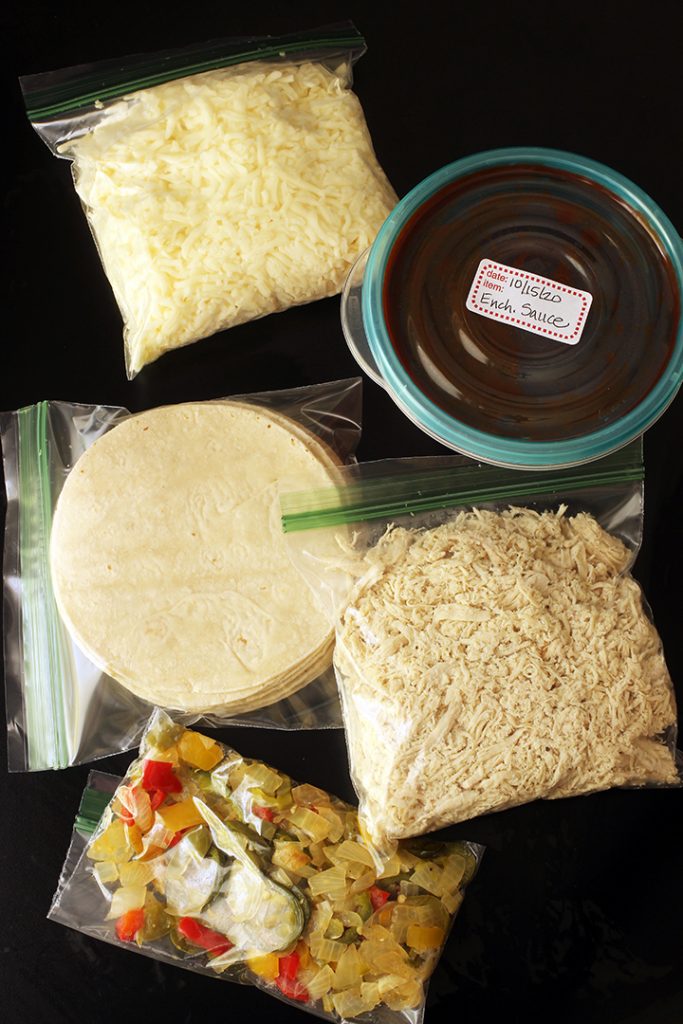 Slow Cooker Freezer Meal Kits that Can Be Assembled Later
There are some slow cooker meals that you can make in part, freeze as a kit, and then assemble later. They will still cook in the slow cooker, but their method of freezing is more as components than a complete meal.
Freezer meal slow cooker kits are ideal for recipes that call for sautéed onions or dishes like Crockpot Enchiladas that need assembly in the slow cooker.
Personally, I think that sautéed onions and other vegetables help the end product taste better and searing meat prior to slow cooking does make a difference, so I don't mind this extra step. But, as I mentioned, do what fits your preferences.
21 Best Slow Cooker Freezer Meals
Below you'll find some favorite Good Cheap Eats that can be made in the slow cooker, either before or after freezing. Please read the notes carefully as they provide helpful tips for the best results.
And please be sure to follow the USDA recommendations for Slow Cookers and Food Safety, which includes thawing food properly before adding it to the slow cooker.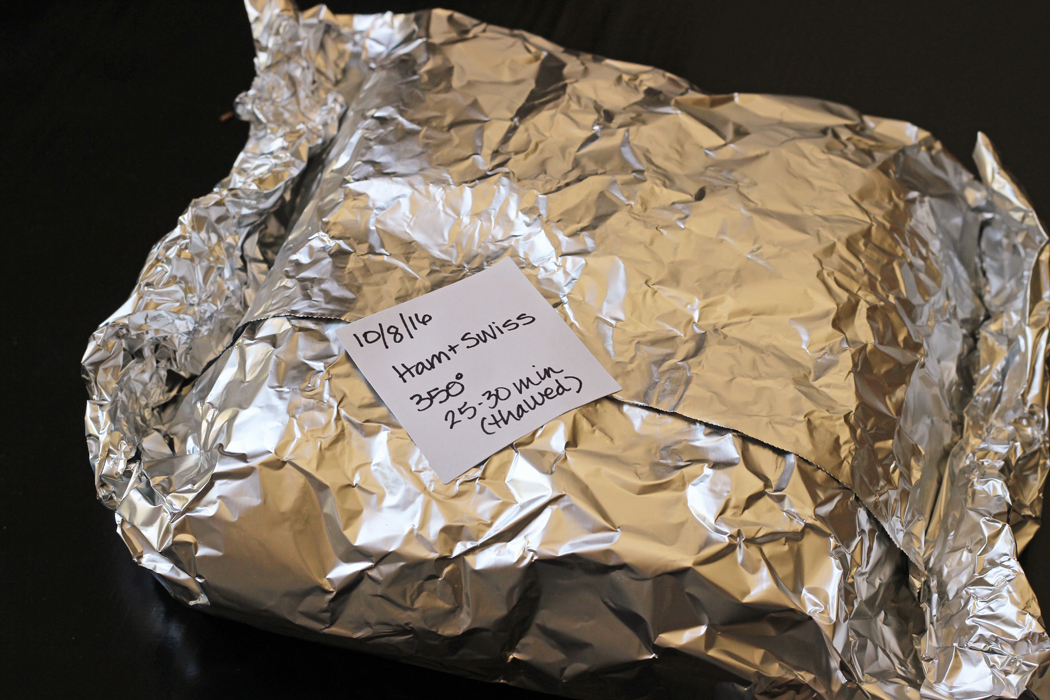 21 Best Slow Cooker Freezer Meals