Freezer Crockpot Meals can save you time, money, and effort when it comes to getting a hot meal on the table. Consider these tips to ensure slow cooker freezer meals that turn out just as you want them to.
Whether you cook the meal to completion and freeze it for later or assemble the ingredients to dump into the crockpot later, having a repertoire of freezable slow cooker meals can come in super handy!
Jump to:
Everyone knows that having a few freezer meals on hand can save your bacon during a busy season. And it's pretty common knowledge that the slow cooker can pinch hit for the home cook when things get crazy.
So can the two, freezer meals and slow cooking, play well together? Yes and no. But mostly YES! Freezer crockpot meals can be a home run move!
There's a lot of misinformation on the internet about what tastes good as a freezer meal as well as what tastes good in the slow cooker. If you're not careful, you could end up with what my cookbook editor refers to as "scientific lab specimens encased in formaldehyde".
You know those dump dinners I'm talking about. The ones that look good on Pinterest, but don't actually taste good once you've spent time and money to assemble? Yeah, we're going to avoid those.
Tips for Success
For best results, follow these tips for success when making freezer crockpot meals:
Don't make a bulk batch of something you've never tried.
This is a recipe for disaster. You risk wasting a lot of food, money, and time when you assume you'll love something without having tested it first.
One of the beauties of freezer cooking is that you make a lot at once to save time later. You don't want to waste that effort on a recipe that bombs. Choose your recipes carefully.
If you're not sure, make the recipe and serve it fresh, reserving a small portion to cool and freeze. In a few days, thaw and reheat that frozen portion to see if you like its taste and texture after freezing.
Consider the textures you want in your finished dish.
Freezing changes the texture of some foods, as does slow cooking. Remember that both can soften some foods to unrecognizable mush. You don't want to end up with a dozen freezer crockpot meals that all taste the same.
For instance, if the dish contains pasta, you will want to add it just prior to serving to retain its texture. Cooking it in the slow cooker and then freezing it will make it incredibly soft.
Freeze and cook (or cook and freeze) in ways that work.
Let's look at what tastes great before and after freezing, as well as after slow cooking.
There are several approaches to making freezer crockpot meals. Today I want to unpack three different styles. Choose what fits best for your needs, knowing that the taste and texture will hold up under freezing as well as slow cooking.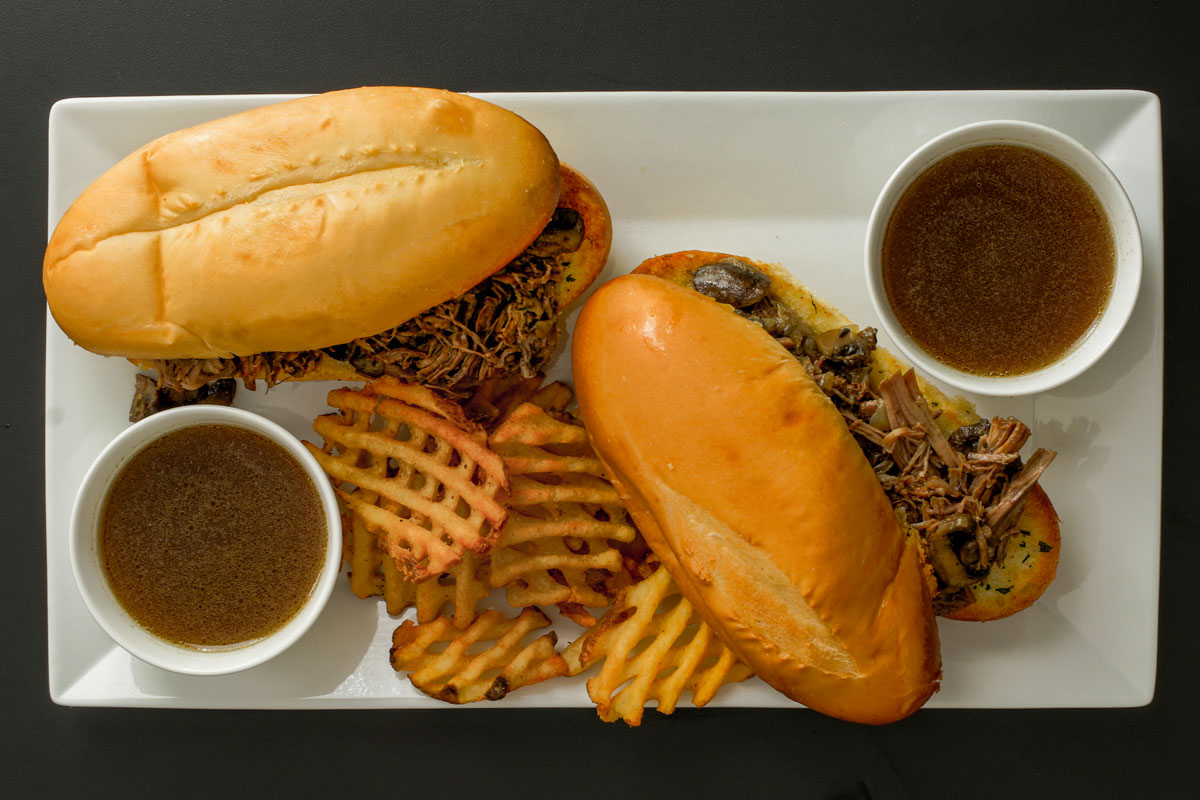 Meals that are Cooked and Ready to Eat
The easiest and most problem-free meals are cooked and ready-to-eat, freezer meals that were prepped in the slow cooker. These can include almost anything you can cook in the slow cooker.
Simply prepare the recipe, divide into labeled, meal-size containers, chill completely, and freeze.
The advantages are numerous for this type of meal:
The cooking process is simple since the dish cooks in the slow cooker.
Once frozen, the food is already prepped and ready to reheat and eat.
I particularly like these style of freezer crockpot meals. I can start the slow cookers at the beginning of a freezer cooking session and do other things while my crockpots take care of those dishes without much extra work from me.
Prep any variety of the following in your slow cooker and freeze it for later: sauces, soups, stews, chilis, cooked proteins, cooked grains, and hot sandwiches.
Recommended Recipes
Meals that will Cook Later (aka Dump Dinners)
Freezer crockpot meals that are assembled, frozen, and later cooked in the slow cooker are handy, but since freezing and slow cooking require certain preparation for ingredients, you need to be a little choosy as to what recipes you prepare this way.
Billed as "dump meals" or "dump dinners," these type of freezer crockpot meals often skip the caramelization step of onions and meats that can add flavor. Additionally, they often require uncooked meats and veggies to sit in frozen liquid/ice which isn't always the best for its post-freezing taste and texture.
My recommendations for this type of meal are limited to those freezer crockpot recipes that don't require a sauté step, usually those that are more akin to marinades, like my Sweet and Sour Pulled Chicken Sandwiches Filling or Moo Shu Chicken. Those dishes actually can be frozen before or after slow cooking, giving you lots of flexibility.
Another type of prep and cook later recipe is something like a meatloaf that can be assembled and frozen uncooked. Then thaw, place on a foil sling to move in and out of the pot easily, and cook in the slow cooker for 2-3 hours on low. Likewise, meatballs that you'll cook in a sauce.
You can prep a dump dinner for things such as chili in which you're going to combine beans, spices, and cooked meats as well. You might leave the canned beans in the cupboard and add those later when you fill the slow cooker, but otherwise, you can add everything to a container to freeze, ready to slow cook later.
Recommended dump dinners include: meatballs and sauce, meatloaves, chili, and meat dishes that don't require searing.
Recommended Recipes
Meal Kits to Assemble Later
There are some freezer crockpot meals that you can make in part, freeze as a kit, and then assemble later. They will still cook in the slow cooker, at least partially, but their method of freezing is more as components than a complete meal.
Freezer meal slow cooker kits are ideal for recipes that call for sautéed vegetables or dishes like Crockpot Enchiladas that need assembly in the slow cooker.
Personally, I think that sautéed onions and other vegetables help the end product taste better and searing meat prior to slow cooking does make a difference, so I don't mind this extra step.
Possible meal kits include: stacked enchiladas, meatball subs, tacos, and recipes that include a sauté step for vegetables.
Recommended Slow Cooker Recipes
Below you'll find some favorite Good Cheap Eats that can be made in the slow cooker, either before or after freezing. Please read the notes carefully as they provide helpful tips for the best results.
And please be sure to follow the USDA recommendations for Slow Cookers and Food Safety, which includes thawing food properly before adding it to the slow cooker.
These are some of our best freezer crockpot meals and tips:
This post was originally published on October 18, 2020. It has been updated for content and clarity.