Enjoy Meatball Subs any day of the week without heading to a sandwich shop or going to a lot of work. This easy recipe with a freezer kit option is just the ticket.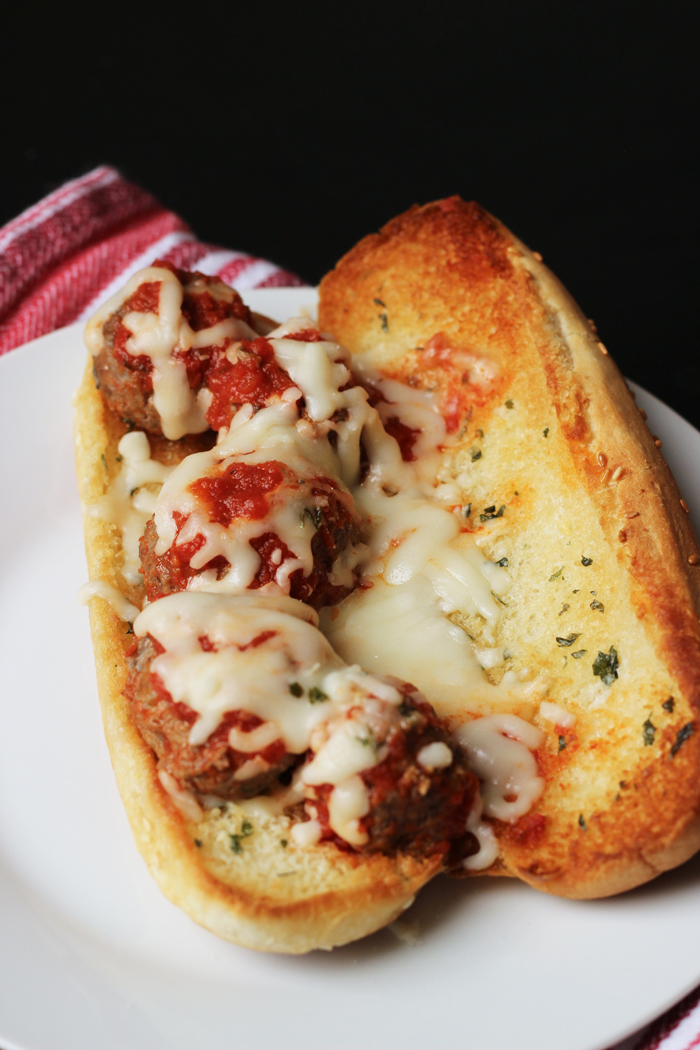 Nine years ago when we moved back to California, we created a lot of changes in our life. My husband went from self-employed general contracting to working for a state university. We went from being homeowners to tenants. We went from watching occasional videos or cartoons through the rabbit ears on our television to dabbling in the world of cable TV.
And with the latter, my kids found "a show". A show that was theirs, if you know what I mean. A show that they watched every episode with Papa with great delight.
We can credit my husband's co-workers with the discovery of said show. Without them, I doubt my kids would have ever heard about The Regular Show. Especially in the early years.
In the early years, The Regular Show was anything but … kid appropriate. It was on the edge, if you made excuses that your kids were too little to get some of the innuendos.
Thankfully, with each new season and an increasing main stream popularity, The Regular Show cleaned up its act, something you rarely see in TV. And thankfully, we don't own those early seasons. Ahem.
Recently, my kids' show came to a close. And one very sweet and sensitive 12-year old cried on my shoulder, telling me about the show finale. When I ended up watching it a week later, I could see why. Since he was about four years old, Rigby, Mordecai, Pops, Benson, and Skips had been his buddies.
And if we're honest, they guided his food choices over the years. A Grilled Cheese Deluxe (with the cheese on the outside) wouldn't exist in our kitchen if it hadn't been for his television friends who ate at Cheezers on a regular basis. Every-Meat Burritos (minus the kangaroo, thank you) and saucy chicken wings might never have crossed his palate if it had not been for the guys who worked at The Park.
The same can be said for The Meatball Sub.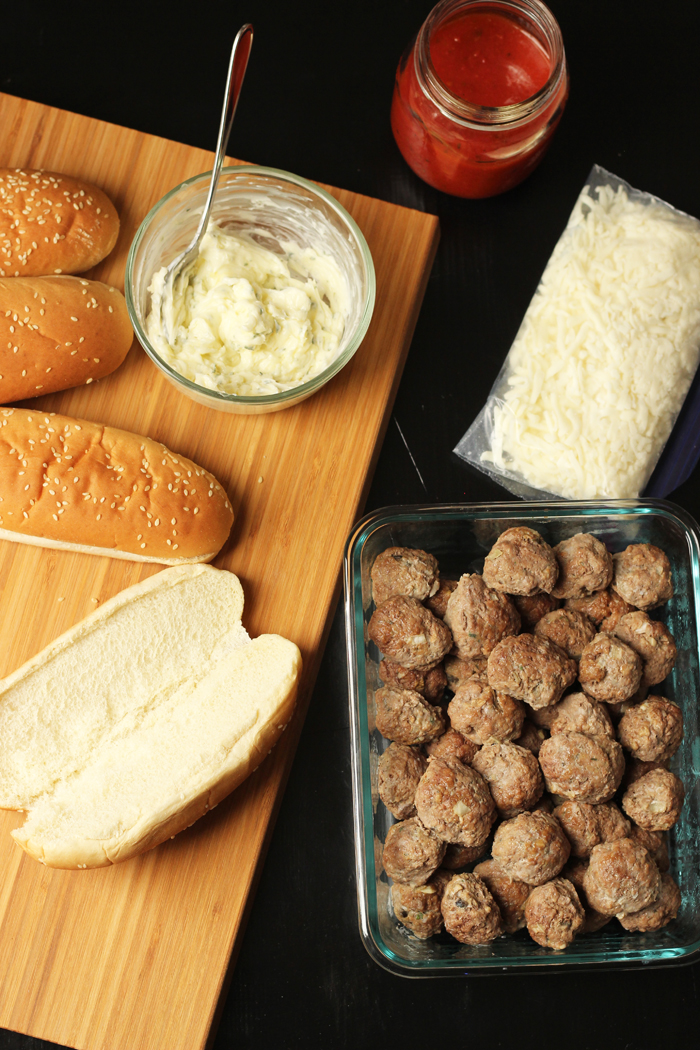 I'd never made Meatball Subs, either, before The Regular Show. Now they are a fun addition to my meal planning repertoire, particularly when I've got a freezer kit of Meatball Subs on ice.
I use my smaller, Bulk Batch Supreme Meatballs for the meaty filling and this simple Marinara Sauce. Package them in meal-size containers alongside a bag of mozzarella and Easy Make-Ahead Garlic Bread and you've got a freezer meal kit to please any adolescent TV junky.
Or just make these Meatball Subs fresh one night and wish you had filled the freezer with more.
How to make this good and cheap:
Here are some of the strategies you can use to make this recipe more economical:
Stock up on ingredients when they are on sale. When I find regular kitchen staples on sale, I buy a lot. I'm currently using a price book to track prices and that's saving me money.
Cook in bulk. When you cook in bulk, you are maximizing your time investment as well as the energy you use to heat the oven. It doesn't take that much longer to make a bulk batch of something, and you reap the time savings in weeks to come.
How I make this recipe easy:
This recipe really couldn't be easier than it is, but having the right kitchen tools can really make your time in the kitchen more enjoyable. Over time, I've honed my collection so that they are perfect for my needs.
Here are the tools that I use for this recipe:
Meatball Subs
Enjoy Meatball Subs any day of the week without heading to a sandwich shop or going to a lot of work. This easy recipe with a freezer kit option is just the ticket.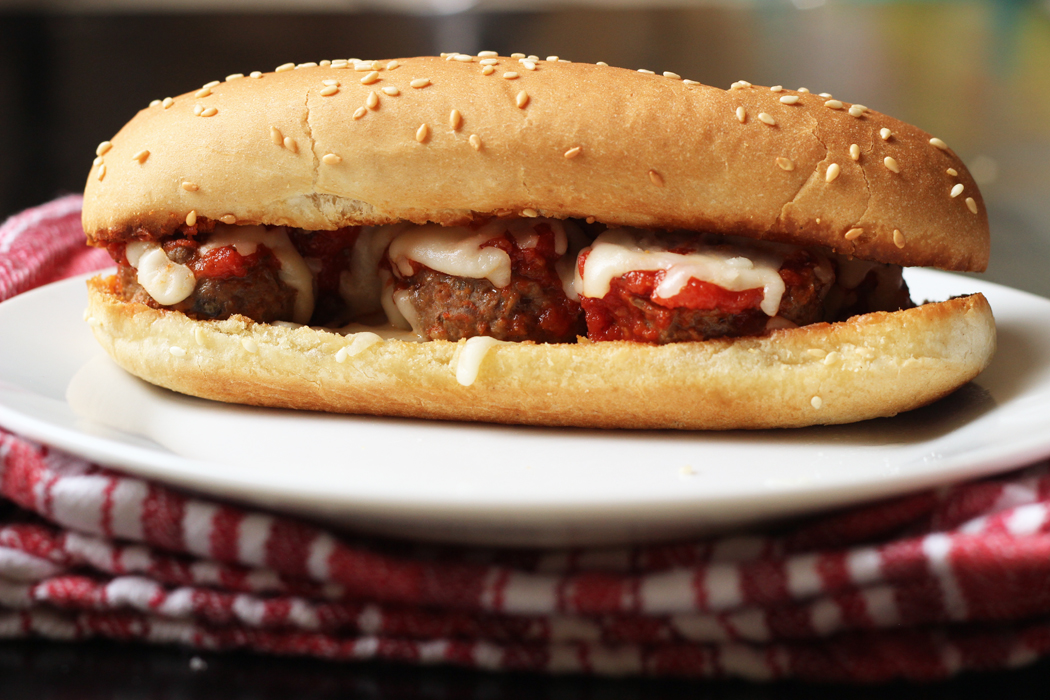 Preparation Time:10 minutes
Cook time:15 minutes
Total time:25 minutes
8 subs
Ingredients:
40 small meatballs (about 1/2 batch Bulk Batch Supreme Meatballs)
2 cups marinara sauce

1/2 cup butter, softened

1 teaspoon chopped garlic

1/2 teaspoon dried parsley

8 submarine rolls or hearty hot dog buns

mozzarella cheese for topping, optional
Instructions:

In a medium stockpot on the stove, heat the meatballs in the sauce until piping hot.
In a small mixing bowl, combine the butter, garlic, and parsley. Spread this mixture on both cut sides of the rolls. Broil the rolls for 2 to 5 minutes until toasted. Do not walk away.
Assemble the sandwiches by piling 5 meatballs and sauce on each roll and topping with cheese. Return to the broiler if you'd like to melt the cheese a bit more. Serve immediately.
To make a kit for the freezer, package each of the components: sauce, meatballs, unbaked garlic rolls, and cheese. Chill thoroughly before storing in the freezer. Thaw components before proceeding with the directions to assemble.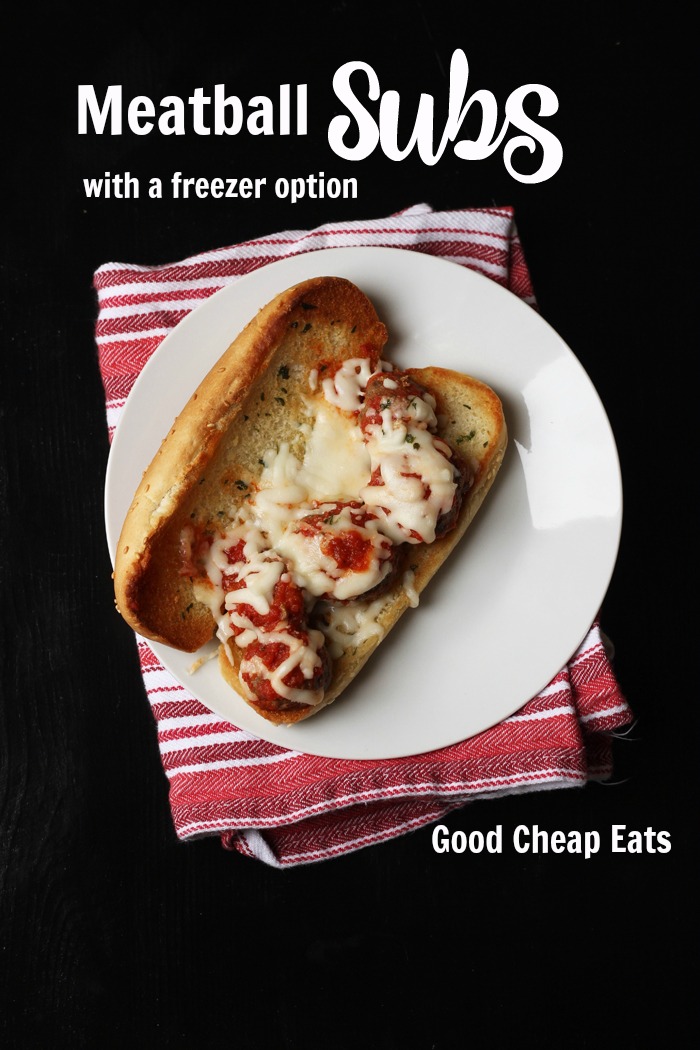 Are you looking for more good cheap eats?