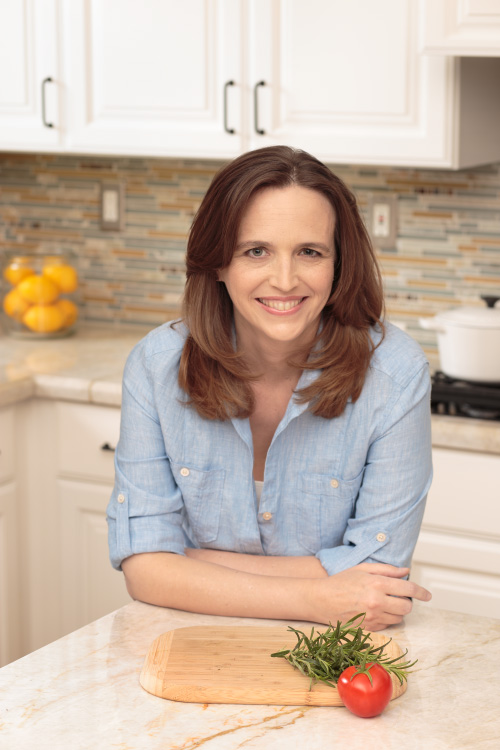 The kitchen has always been my happy place. Not the dirty dishes, of course, I'm there for the food! Food that is fresh, delicious, and easy on the budget.
As a mom of six kids, it's been my mission in life to keep them fed and happy. I want the same for you.
I believe that EVERYONE — no matter age, budget, time schedule — deserves to enjoy great meals without busting the budget.
quick stats
Location: San Diego, CA
Age: Old enough to know that life gets even better after 40.
Education: B.A. French Literature, University of California Santa Barbara, 1994; M.Ed., University of California Santa Barbara, 1995
Years Blogging: 14
Previous professions: Home educator, SAHM, Public High School Teacher
Coffee or Tea: Tea
Pie or Cake: Definitely pie
Motto: Win or Learn.
Publications: Not You Mother's Make-Ahead and Freeze Cookbook, Good Cheap Eats, Good Cheap Eats Dinner in 30 Minutes or Less, Best 100 Juices for Kids
My Story
It used to be that I wasted food and money, spending hours shopping and cooking meals that were devoured in seconds — or picked apart by someone who didn't like what I was dishing up.
I was spinning my wheels and wasting my resources….until I learned some key strategies to meal planning and grocery shopping that helped our whole family enjoy what I was cooking, saved me time, and kept more money in my wallet.
The Good Cheap Eats System has enabled us to make our money do so much more for us. We've paid down debt, sent kids to college, traveled the world, and even invested for retirement. In part, thanks to what I do in the kitchen!
Among my six children, I've had those who eat keto, vegan, or gluten-free, as well as one who has a life-threatening nut allergy. I know what it's like to have another food challenge laid on top of holding to a budget.
I get it. And I'm here to help!
Media mentions
Prices are Up at the Grocery Stores | CBS News – San Diego
Eating Down the Pantry: How to Save by Eating Just What's in Your Cupboard | ABC News – Good Morning America
Jessica Fisher on Good Morning America
Jessica Fisher on NBC San Diego November 2, 2012 from Jessica Fisher on Vimeo.
10 Ways to Use Up Leftover Milk | The Guardian
12 Most Genius Shopping Tips of All Time | Delish
Save Money on Vacation | Redbook Magazine
Big Batch Cooking 101 | Parents Magazine
12 Healthy Dinners for Under $3 per Serving | Self
An Easy Meal Plan to Get Dinner on the Table for Less than $100 a Week | Women's Health Mag
6 Budget Cookbooks that Every Budget-Conscious Foodie Should Check Out | The Penny Hoarder
Expert Interview on Family Financing | Mint
9 Killer Resources for Inexpensive Recipes | US News & World Report
The Cheapskate's Guide to Stretching Your Food Budget | US News & World Report
10 Cheaper, Delicious Ways to Prepare Your Turkey | Go Banking Rates
Freezer Cooking Guide: How to Meal Plan Like a Boss | Metro US
Mom of 6 Shares Recipes for Family Dinners under $10 | Daily Herald
The Best Cookbooks for Budget-Savvy Home Cooks | Smarty Cents
Essential Cookbooks for a College Student's First Apartment Kitchen | Tampa Bay Times
Meal Planning Tips, Tricks, & Recipes | Simplemost
How to Create & Publish a Cookbook | Brilliant Business Moms Podcast
Shop an Ethnic Grocery Store to Save Money, Try New Foods | The Penny Hoarder
How to Have a Holiday Dinner on a Budget | Go Banking Rates
3 Easy Ways to Make Money Without Leaving Your Kitchen | First for Women
Find my work elsewhere
Regular Contributor | The Kitchn
Three Tips for Baking with Children | Bob's Red Mill Blog
5 Simple Ways to Get Dinner on the Table | The Art of Simple
5 Ways to Make Freezer Cooking Work for You | Simple Bites
My Cookbooks
I've written four cookbooks with the Harvard Common Press. You can find these in your local library or favorite book store. You can also order them on Amazon.
I am here to help YOU make the most of what you've got. If you'd like to chat about your specific challenges, send me an email: [email protected]