Enjoy couscous in just six minutes with this plain and simple, no-fuss recipe. Couscous is perfect as a simple side dish, base for Buddha bowls, or as the main grain in a salad. Learn how to cook couscous the easy way.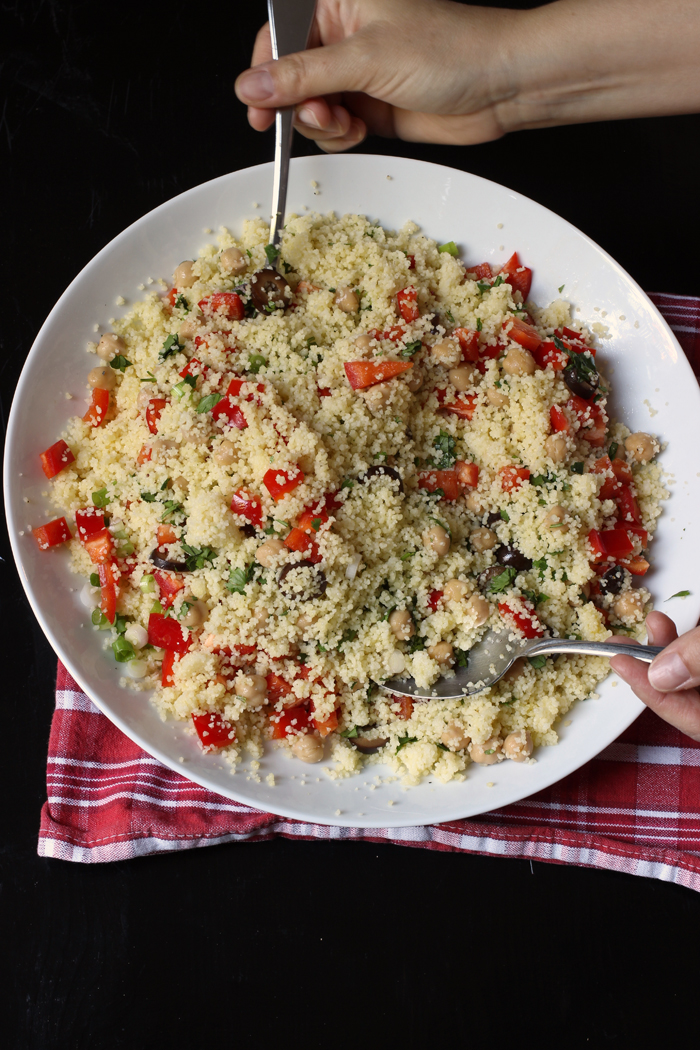 Easy recipes are among God's blessings to busy home cooks. You want to feed yourself and the people you love, but sometimes you're on a time crunch — or a brain freeze, as the case may be.
You need something easy that doesn't take much time or effort.
Couscous is probably the quickest and easiest thing I know how to make. Well, besides toast.
It literally takes 6 minutes from start to finish, requires no fancy equipment, and can even be made without a stove top! Couscous can serve as a simple pasta side, as the base to bowl meals, or as the star ingredient in cold summer salads. It's perfect for soaking up your favorite sauces and dressings.
Sure, you can get elaborate and fix fancy couscous. But for a simple side dish, this recipe can't be beat. Continue Reading »