A healthier twist on an old classic, these Whole Wheat Snickerdoodles are delicious! A little whole grains and flax seed meal takes the classic cookie up a notch. They freeze beautifully so you can have a sweet treat any time the urge strikes.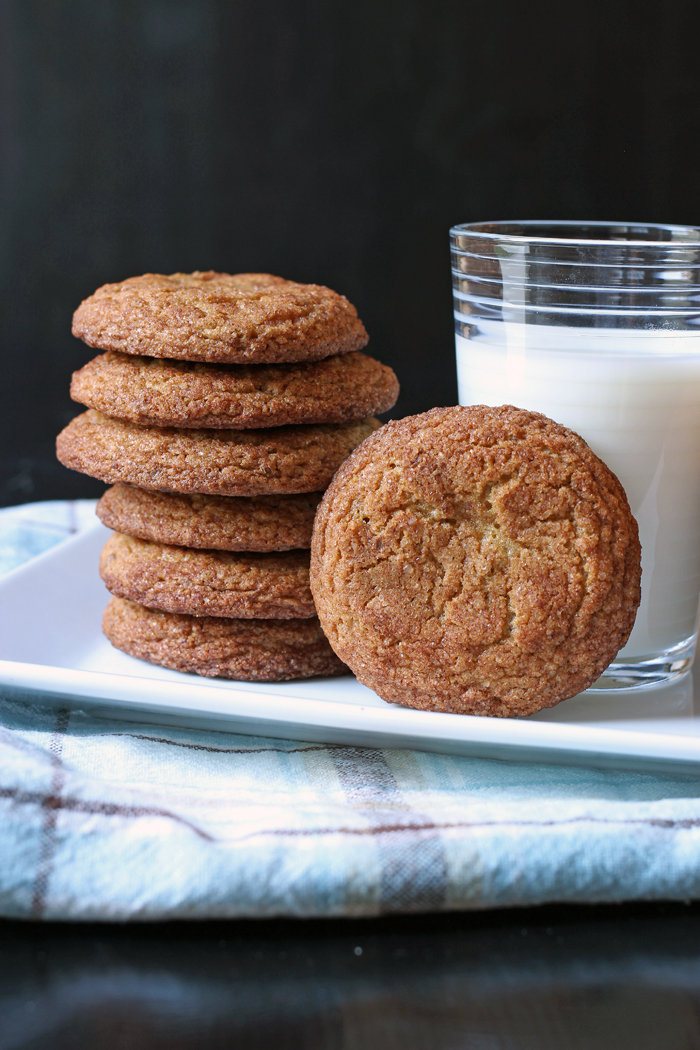 Snickerdoodles have always been a favorite cookie of mine to bake. Probably because cinnamon is one of my mom's favorite cookies. She could care less about Double Chocolate Toffee Cookies or Buttery, Thick and Chewy Chocolate Chip Cookies or Oatmeal Thumbprint Cookies with Cassis Jam. She'd much rather have plain-Jane sugar cookies or something with cinnamon.
So, as she gave me carte blanche in the kitchen as a child, it mattered not to her that we were out of chocolate chips or rolled oats. If we had butter, sugar, flour, and cinnamon? All was well in the world. Snickerdoodles are pretty much IT in that category.
I mean what other cookie requires so few ingredients yet packs such a punch of flavor?