Looking for a simple yet flavorful way to cook pork? This crockpot pulled pork combines a homemade rub with a cheap cut of pork, a pork butt, and cook it slowly in the slow cooker for a fantastic slow cooker pulled pork recipe.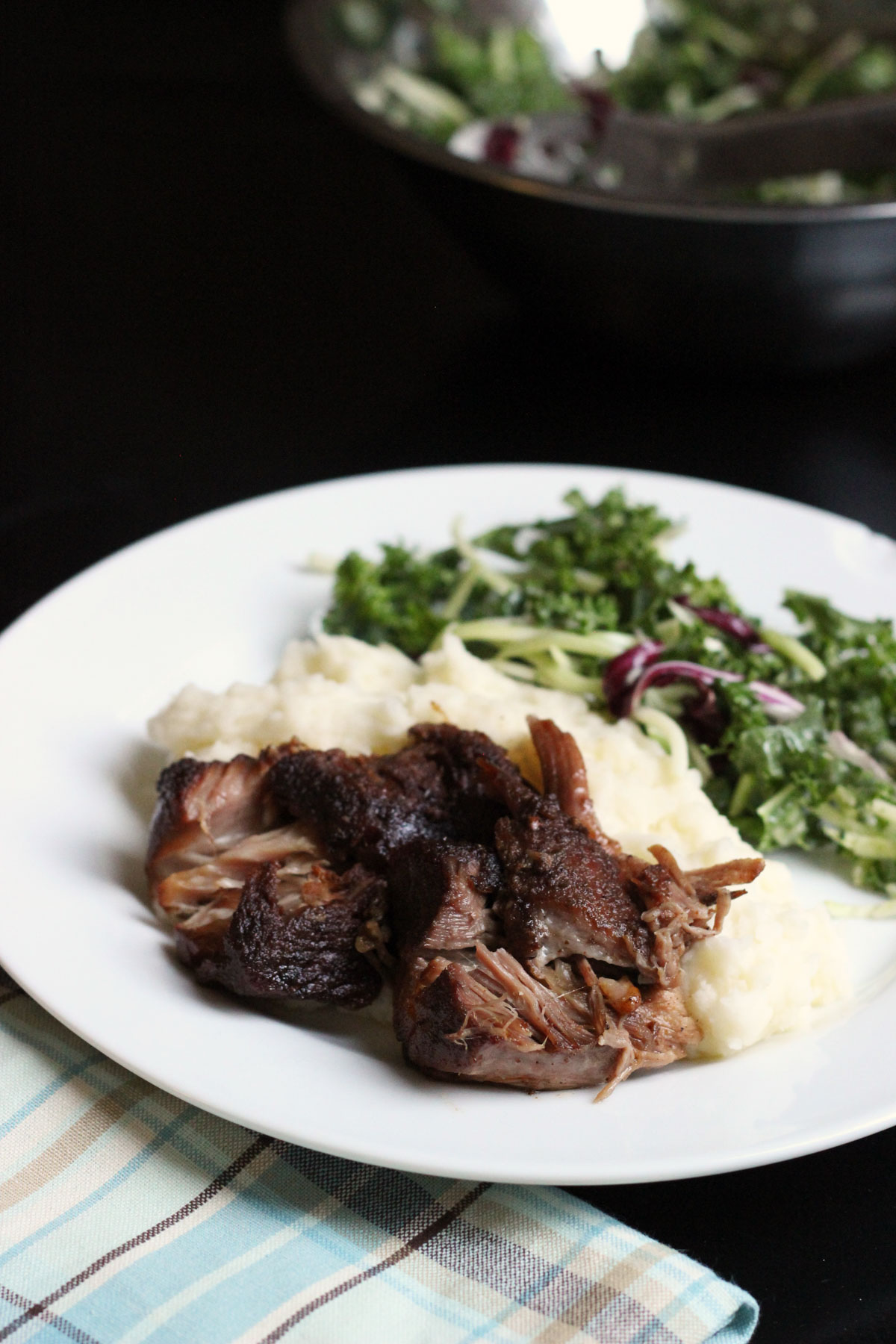 When you sit down to meal plan, do you crave fun food that is easy to make and prime for the season? Fun food is what we want when we go out to eat or invite folks over, right?
Why not make it more often so that every week can have a little excitement?
What about a dish that is economical, too? I mean, few of us have money growing on trees so we need meals that fit the budget without tasting boring.
Frugal, fun food — that's the question, isn't it? Well, I've got the answer right here.
Some of my pre-requisites for frugal, fun food include the following:
can be made in advance so you can go play at the beach, park, or lake – or go to work on a regular day and not worry about what's for dinner.
uses the slow cooker (or the grill, in summer) so as not to heat up the kitchen or make a huge mess.
is versatile so that it can be mixed and matched in lots of ways; leftovers can take a new identity the next day without any awkwardness or boring feelings.
invites you to customize it with all kinds of yummy sauces and toppings.
won't break the budget.
fits a variety of diets so everyone can enjoy it
And this pulled pork recipe made in your slow cooker?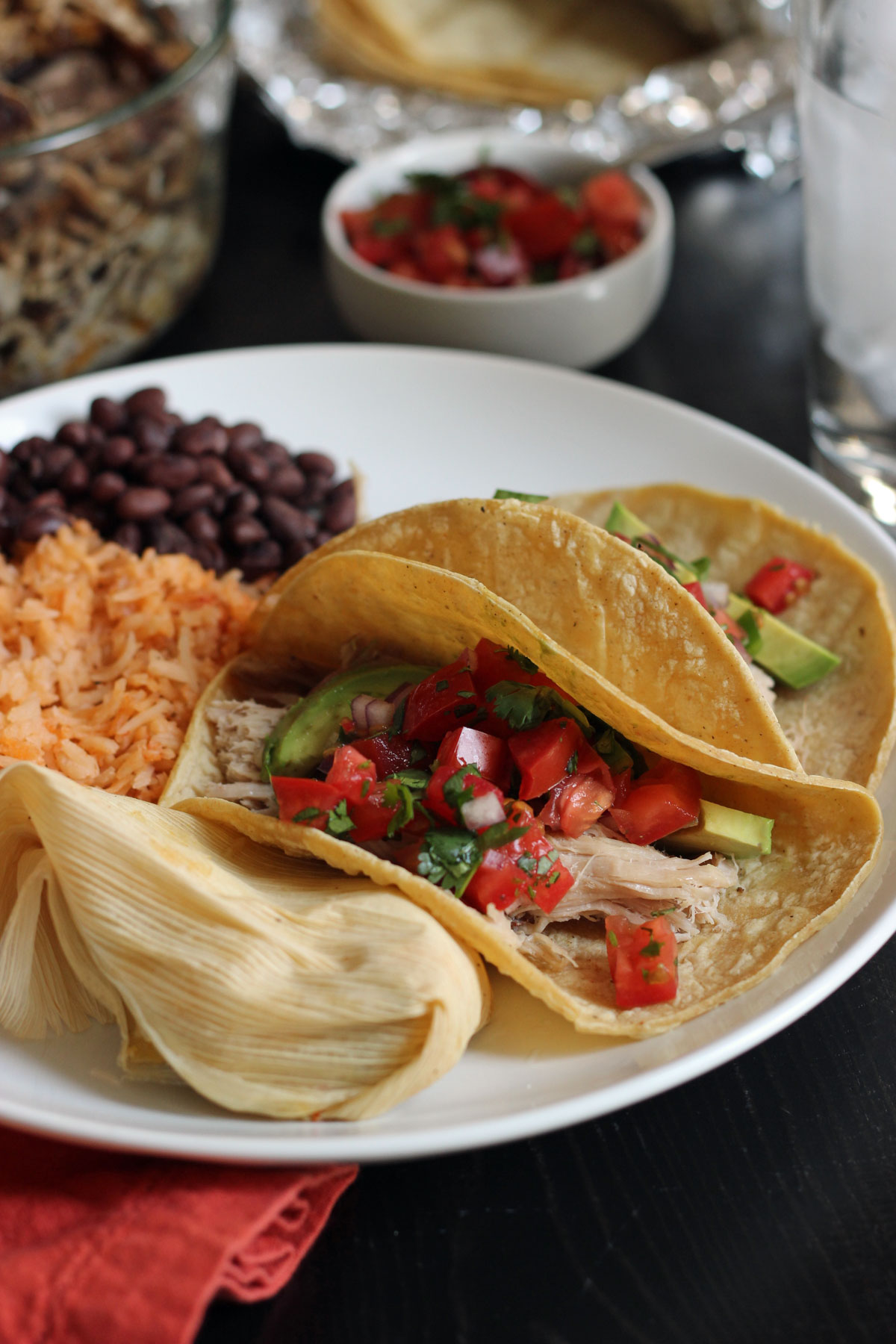 Well, it fits all those requirements and then some!
It's no exaggeration to call this the Best Ever Slow Cooker Pulled Pork. It truly is amazing!
The custom spice blend is versatile so that it complements Mexican food (think tacos, burritos, enchiladas) just as well as it does classic barbecue sandwiches. It's out of this world with this homemade BBQ sauce.
Pulled pork that you can serve in a myriad of ways makes for some super fun dinners; you won't get bored easily.
It's simple to make a very large batch of this pulled pork, depending on what size roast you buy. Pork butt or shoulder roasts are extremely affordable, so don't hesitate to stock up.
Between the tacos and the sandwiches and just good eating alongside a dish of potatoes, this pulled pork proves to be a perfect busy night OR company dinner. Since the slow cooker does the cooking, you can take it easy either way!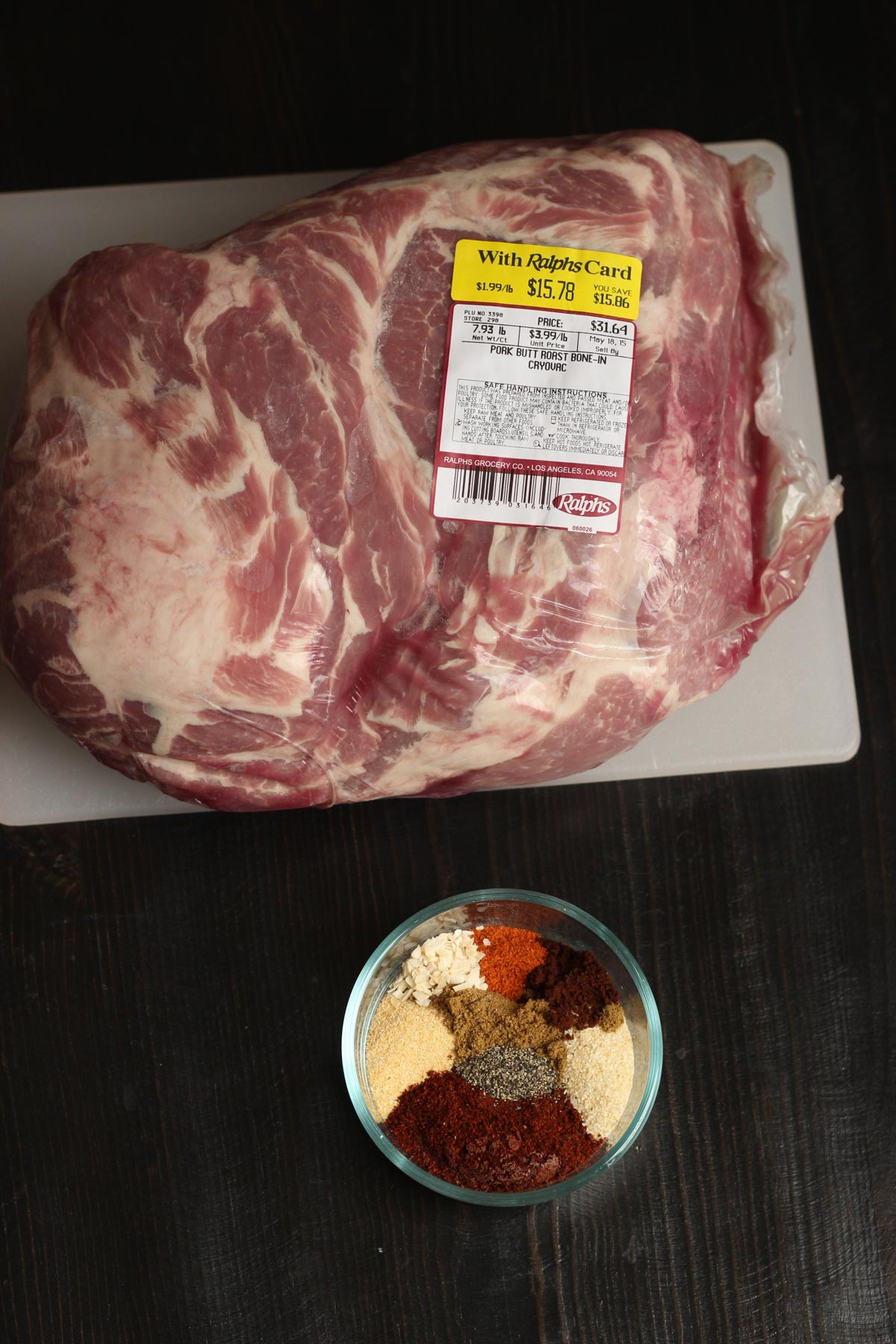 What kind of meat do you use for crockpot pulled pork?
By nature, pulled pork needs to be made from a cut of pork that will become tender and basically fall apart after cooking. Pork butt and pork shoulder roasts fit the bill. These might also be labeled Boston butt or picnic shoulder.
Pork butt and pork shoulder roasts are perfect all year-round. Roasts cook up super well in the slow-cooker which is an ideal tool to use in the summer time as well as in the busy winter months. Not only do they save you from heating up the oven, but they can also sit for awhile cooking dinner while you finish your daily business.
Look for sales on pork butt or pork shoulder roasts. I've seen them as low as $1.99/pound in San Diego.
The roasts I bought for developing this recipe were huge, making for two meals for our family. I love cooking once and feeding my family multiple times. However, if your roast is significantly less than 8 pounds, use less of the spice mix.
Is pork butt the same as pork shoulder?
They are both from the shoulder of the pig, but pork butt is just higher up on the foreleg. Generally these are tough, fatty cuts which means they are cheaper in price.
They benefit from a slow cooking method like this recipe that utilizes your crockpot! The slow cooker will help to break down this tough, fatty meat into a juicy pulled pork you will want to pile high on bun with barbeque sauce.
What spices do you use for slow cooker pulled pork?
Using a blend of salt, pepper, garlic powder, onion powder, onion flakes, chili powder, ground cumin, cayenne, and cloves will give your pulled pork great flavor without a lot of work.
This custom rub smells so good. I purposely developed the spice mix to go with BBQ as well as Mexican flavors, so the possibilities of how to serve the final product are truly endless. Use the savory pulled pork in tacos, burritos, taquitos, chimichangas, lettuce wraps, salads, and sandwiches.
All the ingredients are gluten-free, making this great addition to a Whole 30 meal plan, paleo, and other gf diets.
Just be sure to check your chili powder package. Sometimes they add funky stuff to chili powder.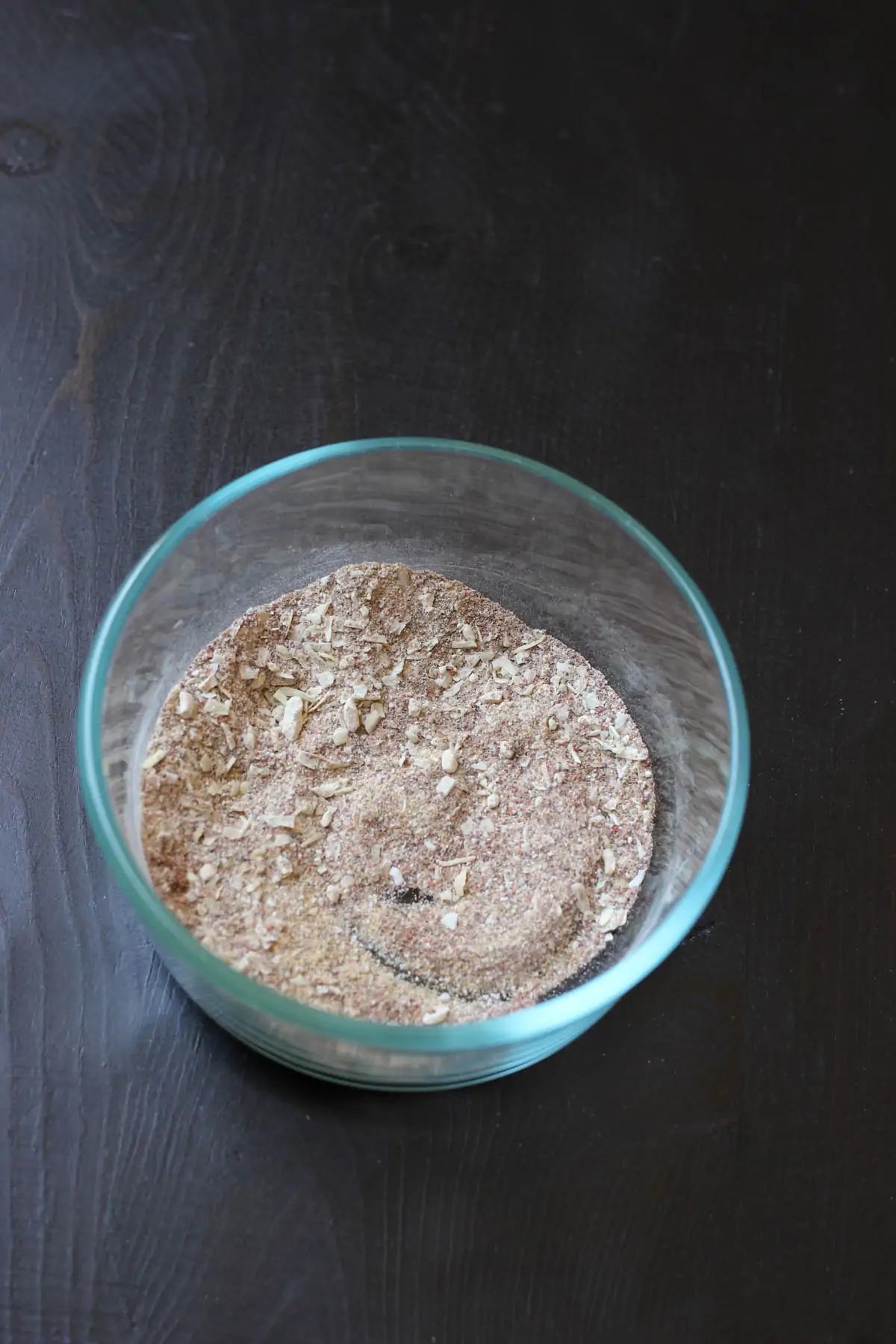 How do you make pulled pork in a slow cooker?
This recipe is super simple. You need a pork roast and a handful of spices.
Measure out the spices and mix them together. Place the roast in the slow cooker and coat it generously with the spice mixture. Cover and cook for 6 hours on high or 8 to 10 hours on low.
When the meat is cooked, it will pull apart easily with two forks or tongs.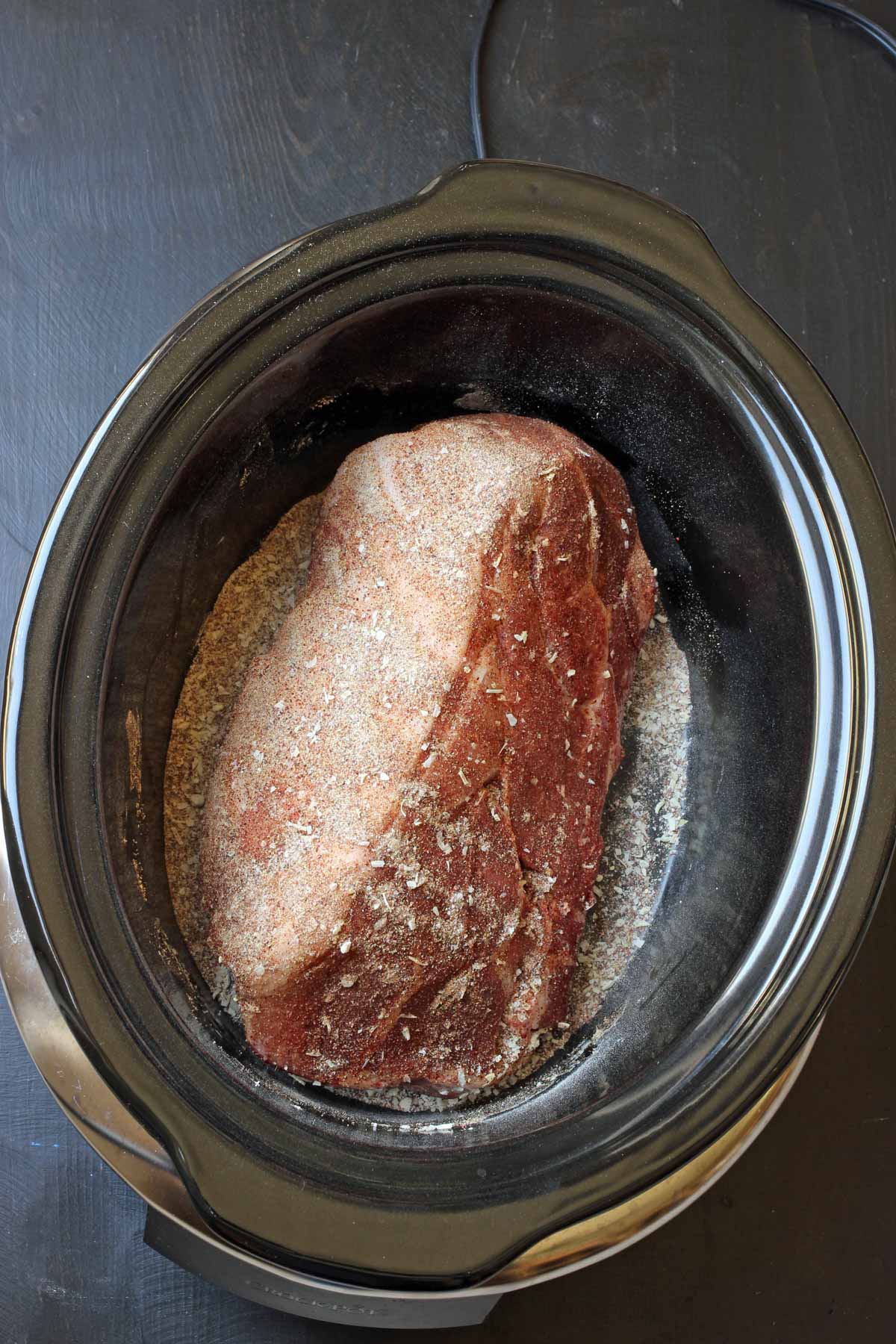 Do I need to add water to the pulled pork?
Surprisingly no. You don't need to add water to the roast and spices in the slow cooker. This cut of pork is naturally juicy, and yes, fatty. In just a few minutes it will juice up in the pot.
At the end of the cooking time, you should have a decent 1/2 to 1 cup of drippings. You can use these to moisten the meat, make soup or chili, or discard.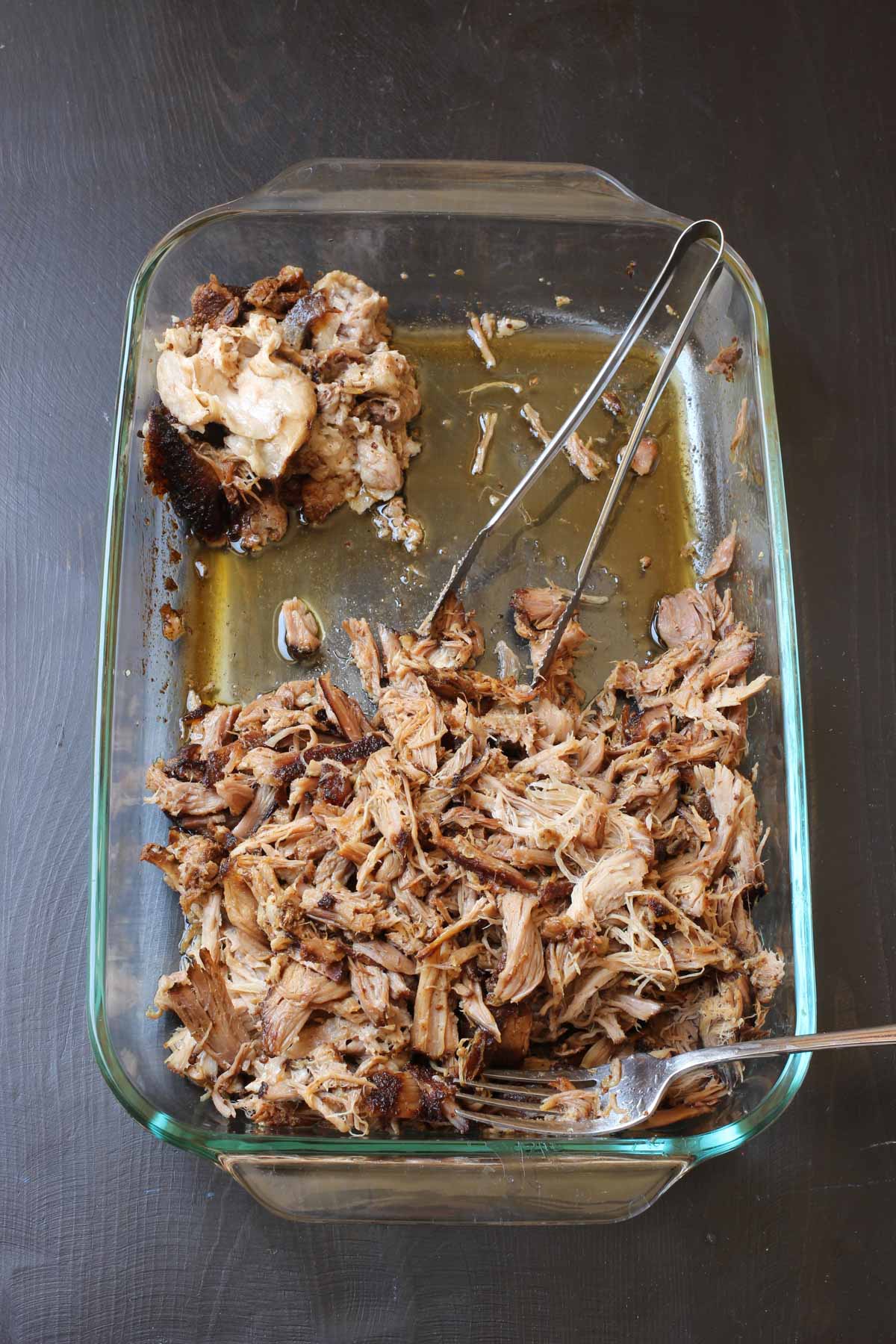 How do I shred cooked pork?
When this pulled pork is ready, it will easily fall apart. You can shred the cooked pork in the slow cooker or remove it to a dish. Simply pull the meat apart with a fork or tongs.
Moisten the meat with some of the drippings if you like.
How To Serve This Slow Cooker Pulled Pork
Once you have shredded the pork, it's time eat! We love serving this piled high on a kaiser roll and you can drizzle on some of your favorite barbeque sauce.
You can even add a scoop of this Simple Coleslaw Recipe. Or maybe some Homemade Dill Pickles!
Then don't forget the sides! Buttermilk Cornbread would be delicious. Macaroni Salad, Easy Mac &Cheese in the Instant Pot, or this Easy Homemade Deli Potato Salad would all make excellent side dishes.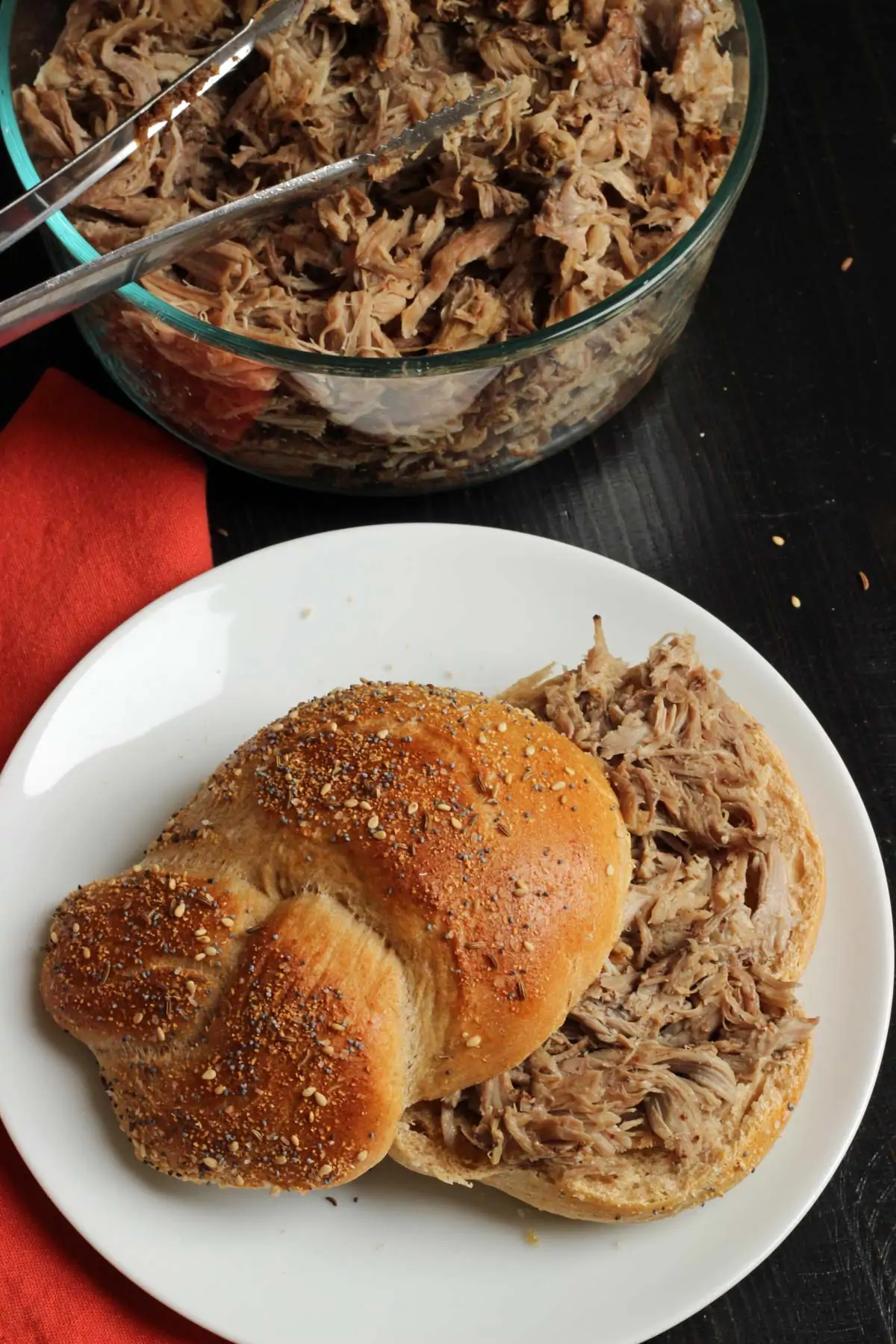 Can I overcook pork in a slow cooker?
Yes it is possible to overcook the pork if on the high setting. If you use the low setting it's almost impossible. So if you are worried about overcooking the pork then I recommend using the low setting.
Should you brown pork before slow cooking?
I didn't bother with browning the meat before putting it in the slow cooker. The long, slow process will break it down the meat and create a juicy shredded pork.
However, that being said, you can by all means brown the meat on all sides before adding it to the slow cooker. Doing so, will just add more flavor. Nothing wrong with that.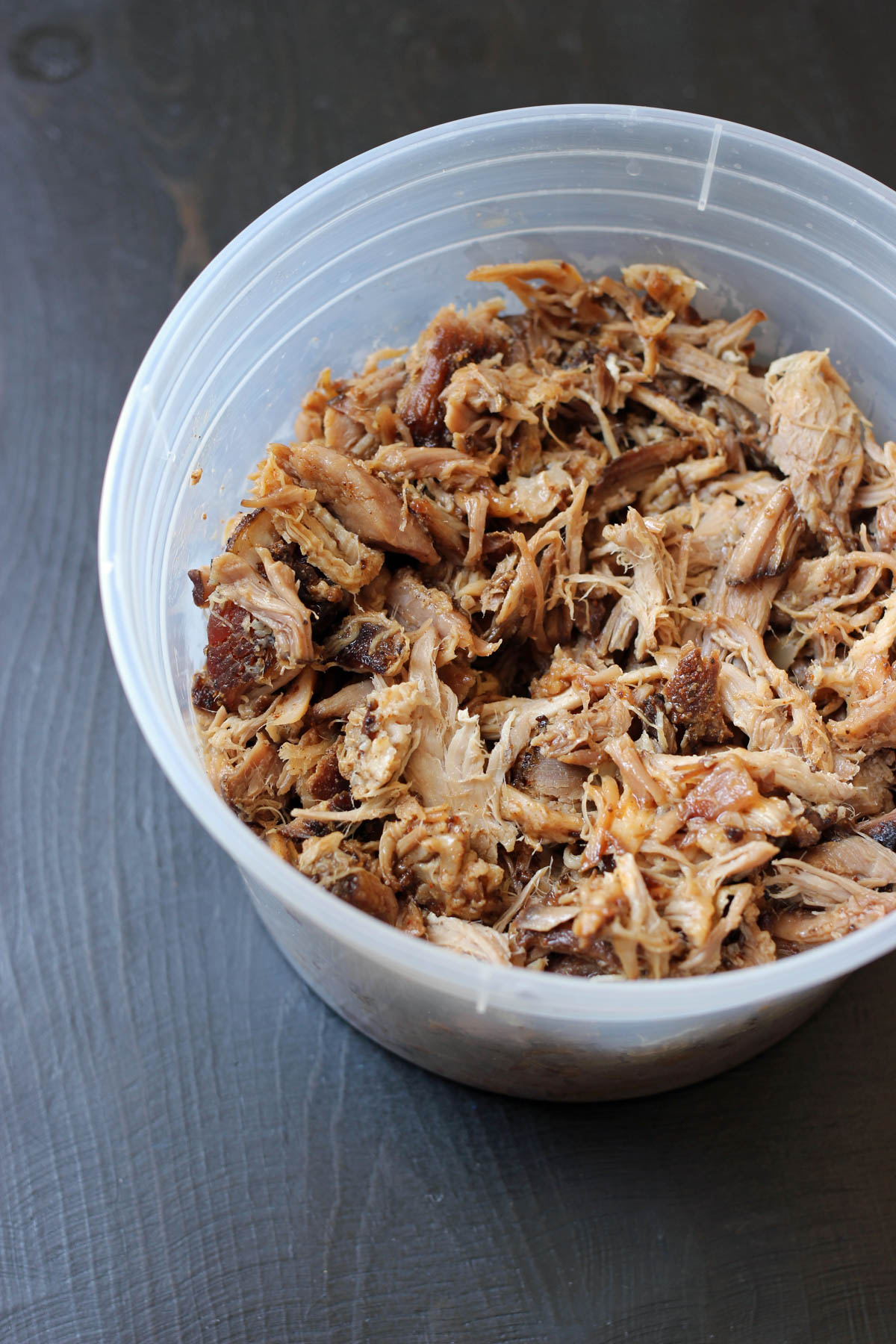 Can I make this pulled pork recipe ahead of time?
You absolutely can! It will keep well in the fridge for about 4 days. Any longer, and I recommend freezing it. Keep reading for how to freeze this delicious pulled pork…
Can I freeze slow cooker pulled pork?
You can store it in a regular refrigerator freezer for about 6 weeks, longer in a deep freeze.
Note: food stored at less than zero degrees will stay good indefinitely, however it can lose some texture over time. If you cannot ensure that your freezer temps stay that low, use it up with 6 to 8 weeks.
How can I make this crockpot pulled pork cheaply?
Pulled pork is already a very affordable dish, thanks to the fact that pork roast is a cheap cut of meat. However, there are a few other things you can do to lower your costs even more:
Stock up on ingredients when they are on sale. When you see a good price on pork roasts, buy a few extra to stash in the freezer for later. You know you'll use them — especially when you make this pulled pork. Stocking up can save you money.
Buy spices in bulk. I regularly buy larger containers of spices I use frequently, like pepper, sea salt, garlic powder, and chili powder. I store excess dried herbs and ground spices in the freezer if I know it will be awhile before I go through the large container.
Watch how easy it is to make this slow cooker pulled pork:
What kitchen tools do I need to make pulled pork?
This recipe really couldn't be easier than it is, but having the right kitchen tools can really make your time in the kitchen more enjoyable. Over time, I've honed my collection so that they are perfect for my needs.
Here are the tools that I use for this recipe:

If you prepare this recipe, be sure to share a picture on social media and hashtag it
#GOODCHEAPEATS
. I can't wait to see what you cook up!
Best Ever Slow Cooker Pulled Pork
Looking for a simple yet flavorful way to cook pork? Combine a homemade rub with a cheap cut of pork and cook it slowly in the slow cooker for a fantastic filling for sandwiches, lettuce wraps, and tacos.
Ingredients
8

lb

bone-in pork butt or shoulder roast

1

tbsp

salt

1

tbsp

garlic powder

1

tbsp

onion powder

1

tbsp

dry onion flakes

1

tbsp

chile powder or ground chile

1

tsp

black pepper

1

tsp

ground cumin

1/2

tsp

ground cloves

1/4

tsp

ground cayenne pepper

or more to taste
Instructions
Remove the roast from the packaging and place in the bottom of a large slow cooker.

In a small bowl combine the salt, garlic powder, onion powder, onion flakes, chili powder, black pepper, cumin, cloves, and cayenne pepper. Spread this all over the roast, turning the meat to coat all sides.

Cook in the slow cooker for 6 hours on high or 8 to 10 hours on low. The meat will be so tender that it will easily shred with tongs or two forks. Remove the bones and fat, and shred the meat.

Serve the meat as a filling for tacos, sandwiches, lettuce wraps, burritos, salads, or taquitos.
Notes
To freeze: cool the meat and divide it into meal-size portions in plastic containers with lids or in ziptop freezer bags. Chill completely before storing in the freezer.
To serve: reheat in the microwave or in a pan on the stovetop with a bit of water, if necessary.
Promptly store leftovers in an airtight container in the refrigerator, for up to 3 days.
Nutritional values are approximate and based on 1/16th the recipe.
Nutrition
Calories:
211
kcal
|
Carbohydrates:
1
g
|
Protein:
27
g
|
Fat:
10
g
|
Saturated Fat:
3
g
|
Cholesterol:
92
mg
|
Sodium:
550
mg
|
Potassium:
499
mg
|
Vitamin A:
170
IU
|
Vitamin C:
1.5
mg
|
Calcium:
25
mg
|
Iron:
1.9
mg