Stocking up on regularly used groceries when you find them on sale is a great way to stretch your resources. Save time and money by stocking up in advance.
You might love to cook and eat, but grocery shopping and paying the bill at the check stand are typically not so fun. You're tired and would rather have someone else do the shopping. And the paying.
Why not dream big, right?
What if I told you you could have an unlimited grocery budget and a fully stocked pantry?
Seems impossible, right?
Let's get to defining our terms, shall we?
Unlimited grocery budget – while this could mean a million dollars in the bank devoted to food costs, in real life it really translates to being able to buy what you want and enjoy it when you want it, right?
A fully stocked pantry doesn't signify that you need a full grocery store at your disposal, but perhaps id does mean you have all the basics you need on hand when you need them.
You can have the spirit of the unlimited grocery budget and the fully stocked pantry without winning the lottery or doing something illegal.
How you ask?
By stocking up.
Stocking up on your regularly used items when they are on sale allows you to have more wiggle room in your budget as well as that pantry stocked with basics. Stretching your dollar, however limited it may seem, can give you the sense of a big grocery budget and a full pantry.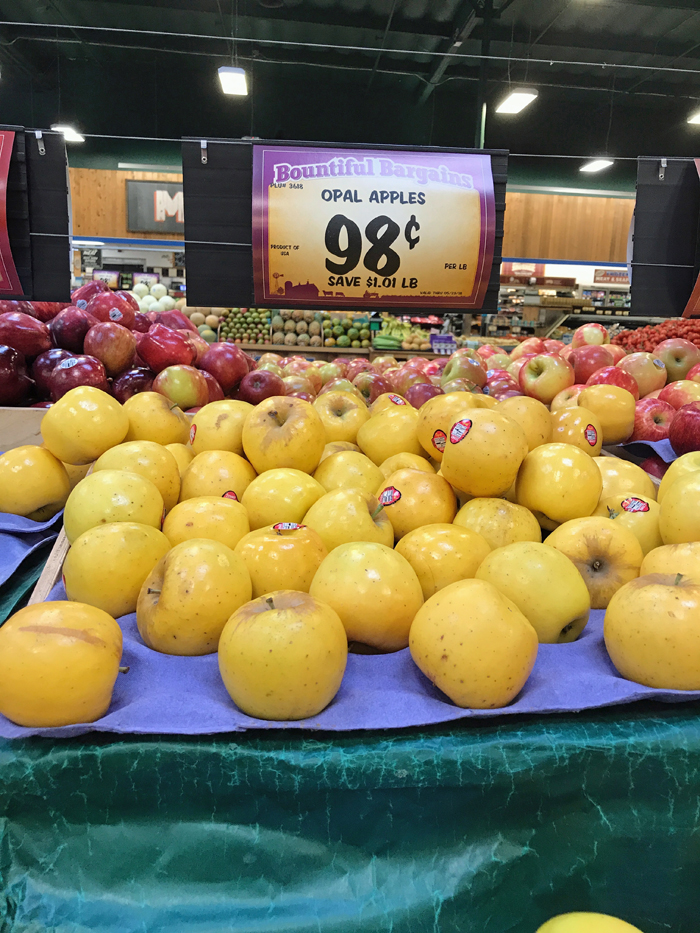 Stocking Up Can Save You Money & Time
Stockpiling, stocking up, anticipation buying — these all signify the same basic practice. And it can save you money and time. Saving time while grocery shopping is almost like saving money!
By purchasing multiples of items on sale, though you might not need them right away, allows you to slowly build your pantry or "stock pile" in a way that can benefit your family, serve your love of cooking, and help you stay within your means. You can also save time, not needing to shop every week because you already have a decent store in your kitchen already.
Stocking up isn't that hard. It just takes a little extra planning before hand and careful attention when at the store.
Here are a few tips to building your pantry on pennies.
Keep track of prices.
In order to stockpile effectively, you need to know what a good deal is. Using a price book to track your prices or simply holding on to your receipts can help you get a sense of what a great price is, particularly if you buy the same item often.
After following the ads for a few weeks, you should be able to get a good idea of how low prices will go for the items you buy. Knowing a good price is key to stocking up and saving money.
Buy low even if you don't need it right then.
As long as you WILL use a particular item in the next month or two, it is probably worth buying multiples of that item.
For instance, recently Ralphs had imported Italian pasta on clearance for 69 cents per pound. This is a really good deal. Normally, you're looking at paying a dollar per pound of pasta.
Now, let's say you go through 1 or 2 pounds of pasta each week. It makes sense to buy two pounds.
However, if you know that you regularly use pasta, then it makes more sense to buy it on clearance now, especially as it is an item with long shelf life.
As the budget allows, buy up to a six-week supply, more if you've got the storage room and the best-by dates are far past that range. If your budget is tight, at least buy the $2 worth of pasta you would normally buy. That gives you one extra pound to store in the cupboard, thereby saving you a dollar later on.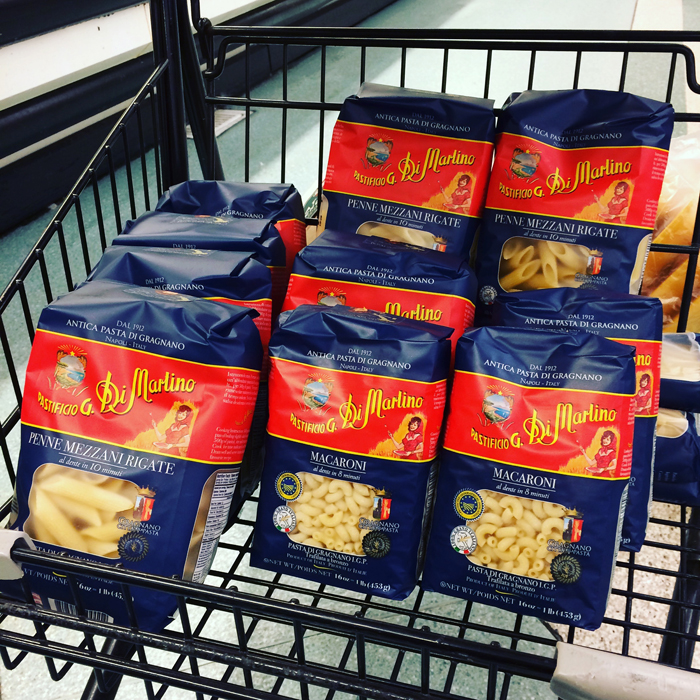 Check the sales and clearance racks regularly.
Every week grocery stores offer a few loss leaders that are basic food items offered at an incredibly low price, so low that the store might even take a loss on it just to get you in the door.
Snatch up the loss leaders if they are items you normally use. Buy as much as fits the budget and store it for future weeks.
Likewise with clearance items. You can find incredible prices on items that the store bought too much of or has decided not to carry any longer.
Be sure to check the clearance section after the holidays, too. You'll find amazing deals on items that might have holiday packaging or that the store doesn't have room to store.
Make sure you leave room in your budget for necessities.
Don't get so excited about nabbing a good deal, that you forget to buy regular staples that you might need like milk, eggs, and flour. Plan your menus around what's on sale, stock up on good sales, and also make sure the non-sale necessities are covered.
As you build your pantry, stocking up on sale items, you'll find that you will often have the staples you need — when you need them — thereby reducing your need to shop every week and/or limiting your grocery list of things to buy.
Don't waste time in the store when you don't have to. Stock up!
Protect your investment.
Your stockpile is not just worth what you paid for it. It also represents the time and energy you put into it to acquire a good deal. Make sure that you rotate your stock, using the closest dates first. It's not a good deal if the food goes bad.
Likewise, store dry goods where ants and rodents will not venture. Make sure that you've protected your freezer from an undetected power failure.
Losing your stockpile to varmints and power failure will definitely take the wind out of your sales! 😉
Stock up and save.
When practiced diligently, stocking up can save you money and time. It can help you when life just gets too busy to get to the store. It can help you stretch your dollar farther than you thought it would go.