Get dinner prepped in minutes! This quick and easy Asian Chicken Marinade adds amazing flavor to chicken breast for a fantastic main dish that comes together in short order.
Ready for a takeout-fakeout? Looking for a quick and easy meal that is packed with flavor? Can't stand the heat and want to get outta the kitchen?
This Asian Chicken Marinade recipe fits that bill perfectly. With the sesame, garlic-infused flavors you associate with your favorite Asian takeout dishes, this simple chicken marinade mixes up in minutes. Best yet, you can grill the marinated chicken for a mess-free dinner al fresco.
Asian Chicken Marinade
I find that chicken marinades are one of my favorite chicken freezer meals. Not only are they simple to prepare, but they bring a lot of variety to the humble chicken breast.
Stock up next time you see a sale on chicken and mix up a few bags of this Asian Chicken Marinade. The cooked chicken is delicious on Asian Bowls, in salads, and as the starring player next to rice and cooked veggies.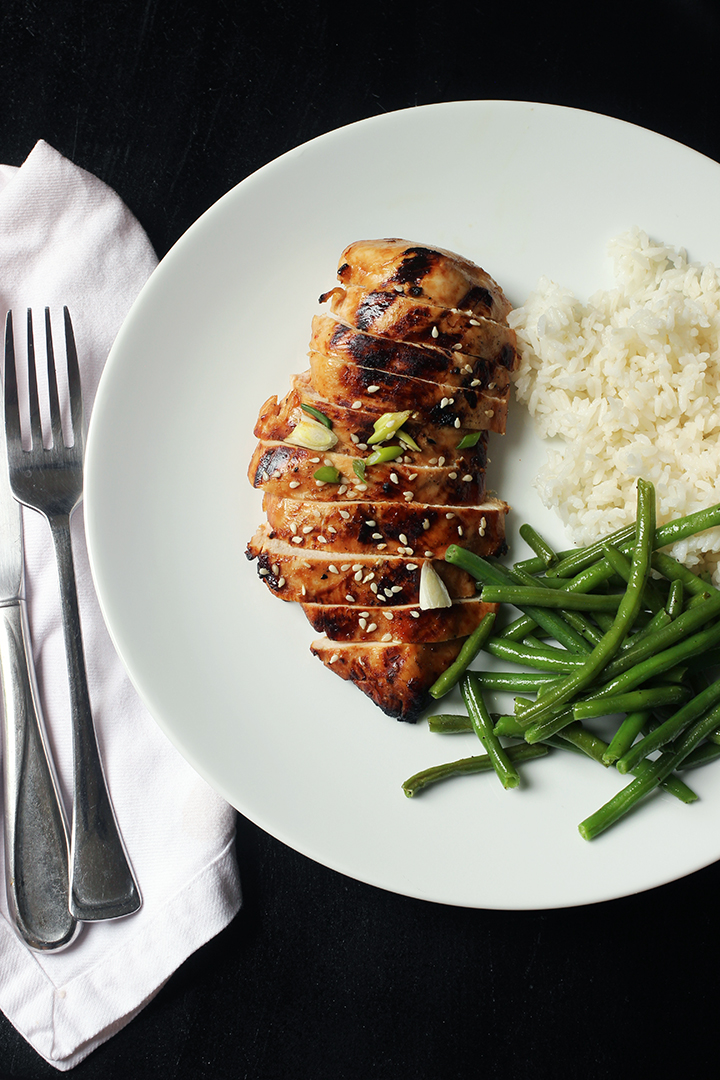 How do you marinate chicken?
The process of marinating chicken adds a ton of flavor, and thankfully, it's a simple process:
Place the marinade and the chicken pieces in a ziptop freezer bag on a tray or in a covered dish.
Place the marinating chicken in the refrigerator for 2 to 24 hours.
To cook, remove the chicken from the marinade and cook on the grill, in a skillet, or bake in the oven.
If you use a dish and the chicken is not completely submerged in the marinade, plan on turning it once of twice so both sides of the chicken are infused with flavor.
If you use a freezer bag, place it on a tray to catch any drips and to prevent cross contamination.
How do you freeze chicken in marinade?
Ziptop freezer bags are best for freezing chicken in marinades. They allow you to encase the chicken in the liquid without much air.
Be sure to label the bag with the recipe name and date prior to adding cold ingredients to the bag. Cold bags are harder to write on.
Once you've prepared the marinade and placed it in a ziptop freezer bag, place it on a tray in the freezer. The tray will help the package to freeze flat instead of slipping through and getting stuck in between the freezer racks.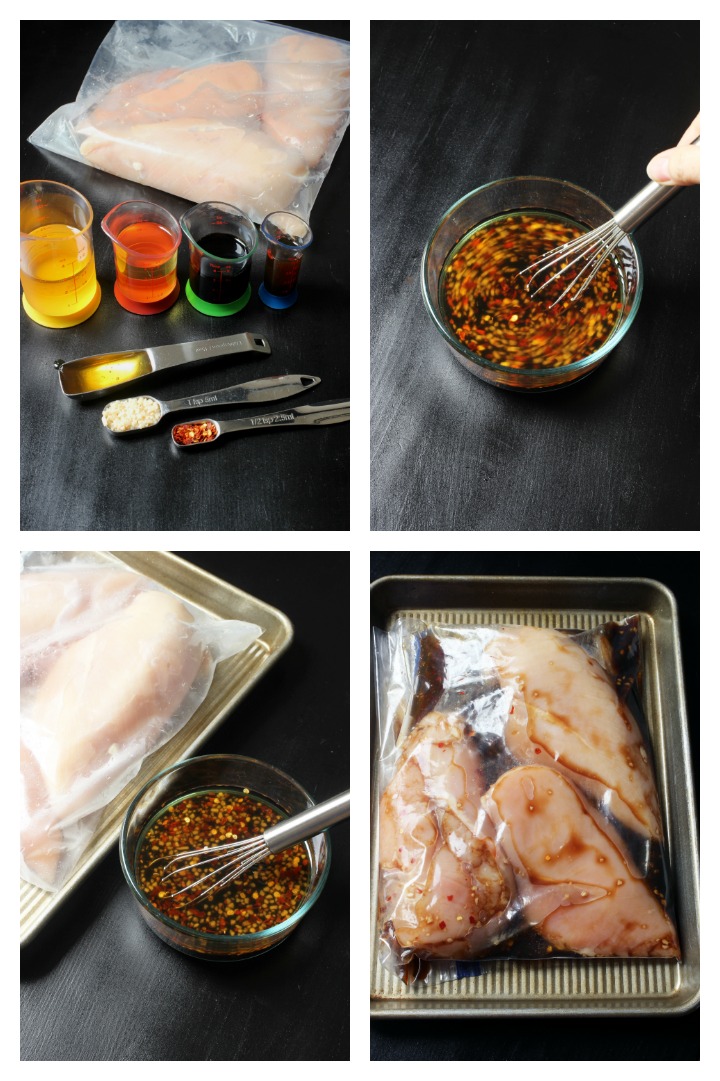 Can you still use chicken marinade?
Chicken marinade is a one-time use item since the marinade will contain uncooked juices from the chicken pieces. However, if you'd like to use the marinade as a sauce, it must be boiled first to kill any bacteria.
You will cook the marinade just as you are cooking the chicken.
As the juices of a roast chicken incorporate into delicious gravy, a marinade can become a delicious sauce.
To use marinade as a sauce:
Place the leftover marinade in a small saucepan. Bring it to a boil.
Boil the sauce for one minute, then turn off the heat.
Once it has cooled down to taste, taste the sauce for proper seasoning. Some marinades are very high in acids which can make for a very tart sauce.
Consider adding water, chicken stock, or juice to the liquid to adjust the flavoring to your tastes.
Do I need to make a sauce for this chicken?
You can make a sauce for this chicken if you want, but it's absolutely delicious on its own.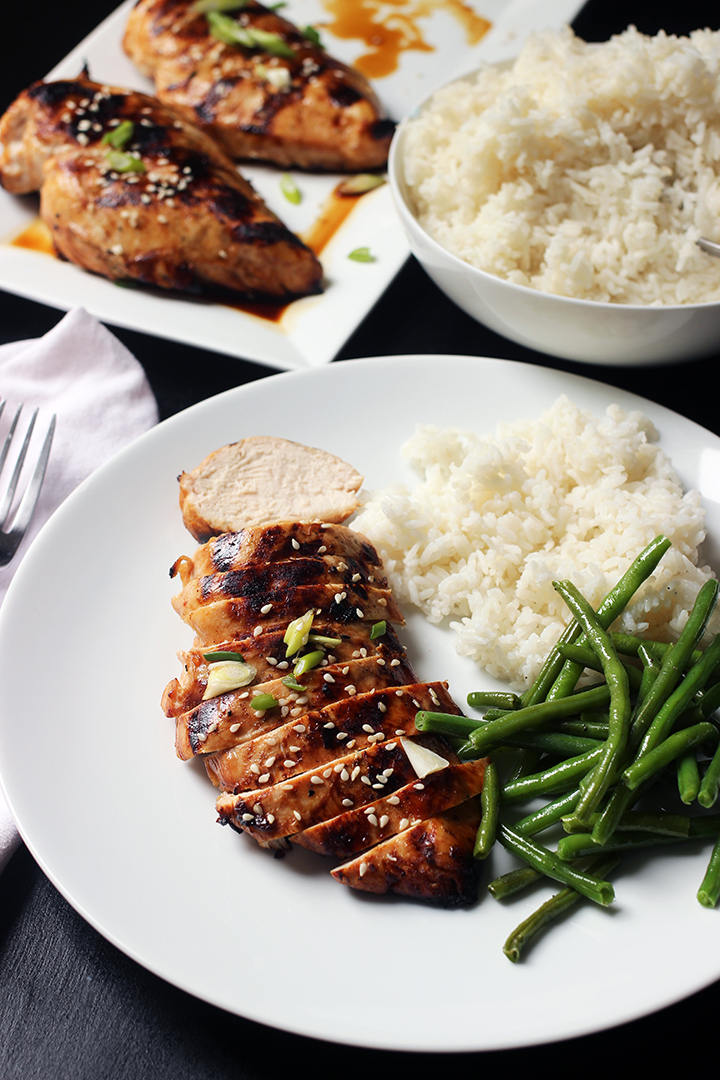 How much does it cost to make a homemade Asian chicken marinade?
Making homemade is usually cheaper and tastier. But it's always good to crunch the numbers and double check. Here's what it costs to make this marinade when shopping non-sale prices at a mid-range grocery store in Southern California.
rice vinegar – $0.54 ($2.29/12.7 oz)
soy sauce – $0.30 ($1.99/10 oz)
honey – $0.16 ($8.49/40 oz)
garlic – $0.04 ($0.48/clove)
red pepper flakes – $0.07 ($1.25/42 g)
oil – $0.08 ($1.99/48 oz)
sesame oil $0.36 ($3.99/5.5 oz)
The total cost of one batch of marinade is $1.55 for 1 cup of marinade.
It's a good price, but not a great one. At your typical grocery store, Asian ingredients such as rice vinegar, soy sauce, and sesame oil, the higher priced items in this recipe, are not offered at great prices.
How can I save more on this recipe?
To lower the price to a more comfortable range, be sure to shop at ALDI, Trader Joe's, or an Asian market to get better pricing on those higher priced items. In doing so, you can cut the cost of this recipe down to about a dollar.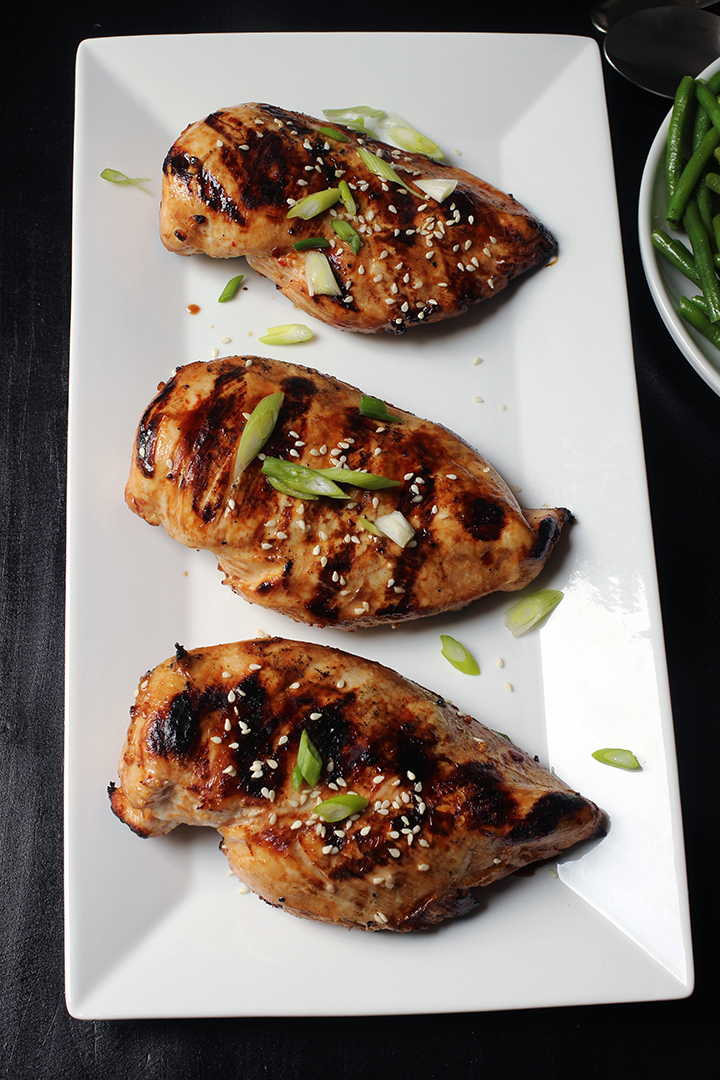 If you prepare this recipe, be sure to share a picture on social media and hashtag it
#GOODCHEAPEATS
. I can't wait to see what you cook up!
Asian Chicken Marinade
This chicken marinade, flavored with rice vinegar and soy sauce, is perfect for marinating chicken to top an Asian noodle salad or to wrap into summer rolls.
Ingredients
6

tablespoon

rice vinegar

3

tablespoon

soy sauce

1

tablespoon

honey

2

cloves

garlic

minced

½

teaspoon

red pepper flakes

¼

cup

neutral oil

1

tablespoon

sesame oil
Instructions
Combine all ingredients in a small mixing bowl. Whisk well to combine.

Transfer the marinade to a ziptop freezer bag. Add the chicken pieces and store in the refrigerator on a tray to catch the drips.

Allow the chicken to marinate for 2 to 24 hours.

When ready to serve, remove the chicken from the marinade and cook on a hot grill.

Discard the marinade or boil it in a saucepan to use as a sauce. (See post note.)
Notes
Please note that nutritional information is related only to the marinade. If you are not making a sauce of the marinade, the bulk of the marinade will not be consumed and therefore, these numbers are not accurate for nutritional calculations. If you boil the marinade and use it as a sauce, these numbers are approximate as the chicken will have absorbed some of the marinade.
This amount of marinade is appropriate for about 2 to 3 pounds of chicken pieces.
Nutrition
Calories:
743
kcal
|
Carbohydrates:
23
g
|
Protein:
6
g
|
Fat:
70
g
|
Saturated Fat:
6
g
|
Sodium:
3036
mg
|
Potassium:
114
mg
|
Fiber:
1
g
|
Sugar:
18
g
|
Vitamin A:
297
IU
|
Vitamin C:
2
mg
|
Calcium:
22
mg
|
Iron:
1
mg