Wow the crowd at your next gathering with these easy brunch recipes. They feed many easily and can be made in advance for convenient prepping.
Brunch is one of my favorite meals to serve. It sounds fancy, but it's really like breakfast that you don't have to wake up really early to serve. Ha! We hosted a brunch for 26 back in October for the weekend of my brother's wedding. It was super fun and I was able to make a lot of the dishes in advance and freeze them.
As you plan upcoming holiday get-togethers, consider serving a brunch! These easy recipes are super good and perfect for serving a crowd.
Christmas Morning, New Year's Day, that lazy weekend birthday? I've got you covered! Let's do brunch!
Easy Brunch Recipes
This Raspberry Cream Cheese Coffeecake recreates the flavors of a cheese Danish in a easy-to-bake coffeecake. It will be a hit with your holiday guests this year just as much as it will please the regulars around your coffee table year-round.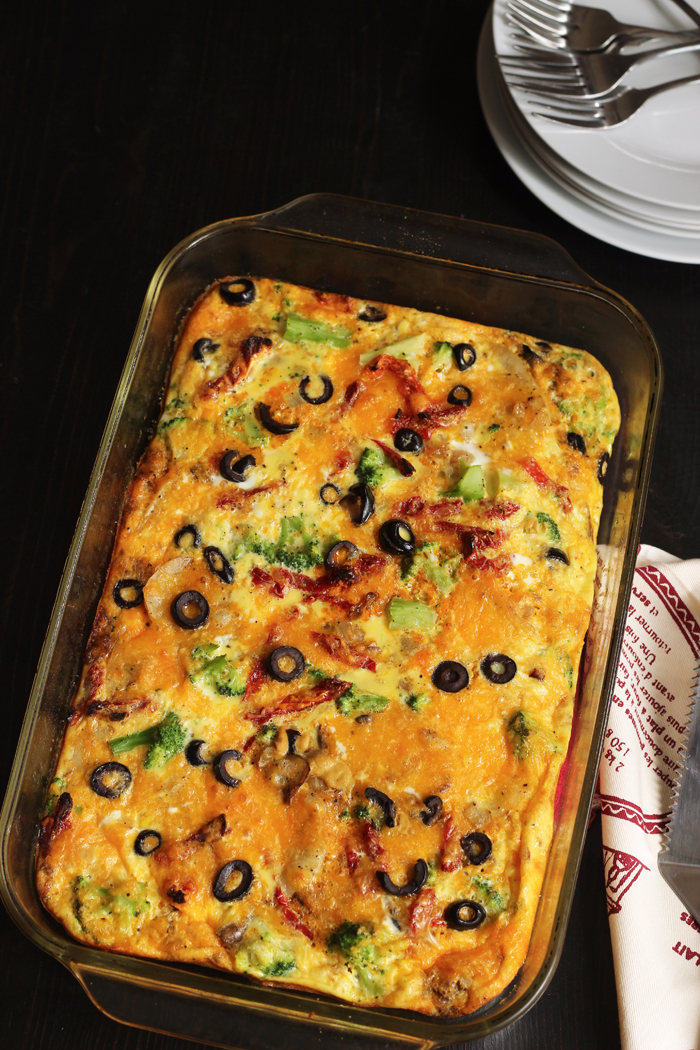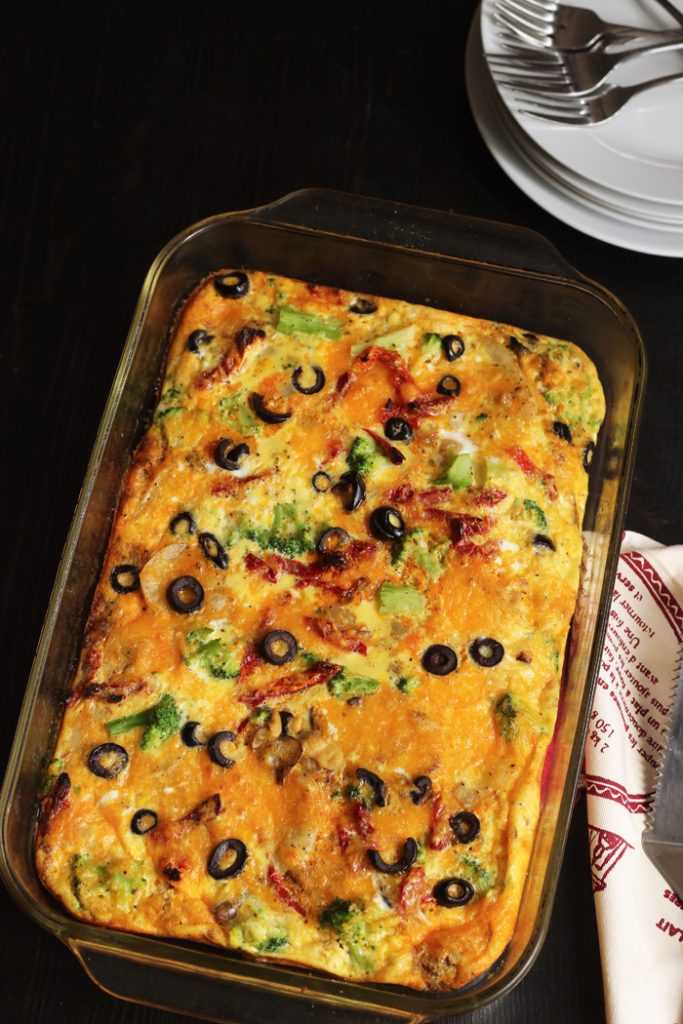 This Sausage Vegetable Frittata is an easy, make-ahead egg dish that's full of flavor. You can even freeze it unbaked. Just make sure to thaw it in the fridge overnight the night before you want to serve it so it it will be ready for baking in the morning.
Want single serve frittata bites, like the ones pictured at the top? My kids gobble down these Spinach and Bacon Frittata Bites.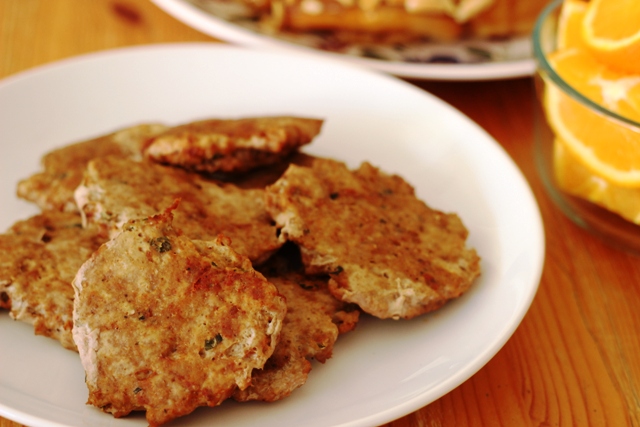 Our family really enjoys breakfast sausage. To buy it at the store, though, causes me a few heart palpitations. If it's not the high cost, it's the dubious ingredients that give me pause. This recipe for Homemade Spicy Turkey Sausage with Garlic and Basil comes together in just a few minutes and then bakes in the oven. You can freeze the patties, cooked or uncooked to enjoy at a later date if you like.
Fruit Kebabs
Fruit kebabs are a super easy way to serve up a delicious assortment of fruit. Choose some of your favorite fruits and just slide them onto some bamboo skewers. You can choose fruit based on color like the green fruit kebabs above, or go for the rainbow. The kids might even like to help prep these!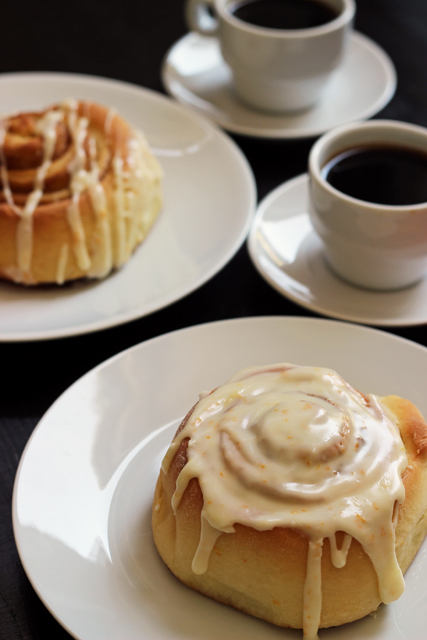 We love cinnamon rolls around here and have tried many variations like Maple-Brown Sugar Cinnamon Rolls, Orange Cinnamon Rolls, as well as our traditional Whole Grain Cinnamon Rolls. You can prepare them the night before, cover and store them in the fridge overnight, and then bake them fresh in the morning.
What are your favorite easy brunch recipes?