Morning hot cocoa is only about five minutes away and only contains five ingredients. That's a great way to high five the morning.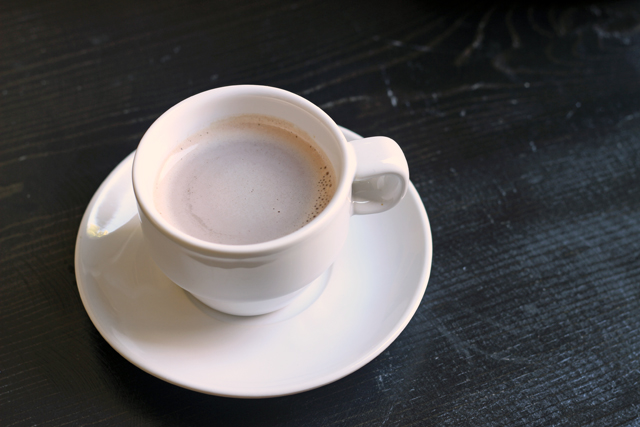 As much as I've complained about the heat this summer, my kids still want hot cocoa in the mornings. I still drink hot tea, so who am I to talk? The mornings have a chill around here anyway, so what does it matter?
I haven't purchased commercial hot cocoa in years. I read the side of the package one day and decided to just say no. There were way too many unpronounceable ingredients for something that's so simple to make. Instead we make it the old fashioned way with cocoa powder, sugar, milk, and a pinch of salt.
While we still love my Malted Hot Cocoa recipe, this one comes together just as quickly. The kids love it. I love it that my 12-year old can mix it up on the stovetop in about five minutes.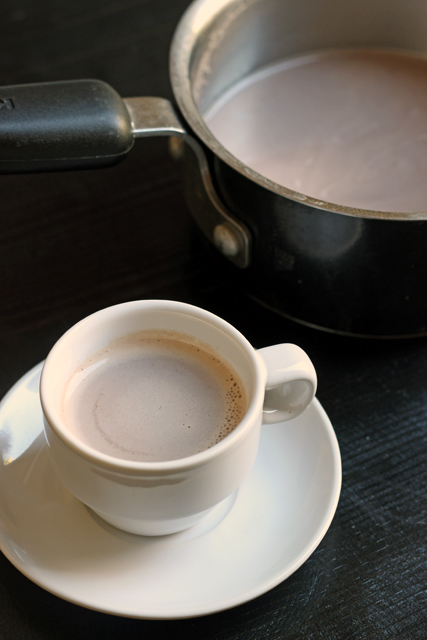 Recipe: Stovetop Hot Cocoa
Ingredients
1/4 cup sugar
1/4 cup cocoa powder
pinch sea salt
1/4 cup hot water
2 cups milk
Instructions
In a small saucepan, whisk the sugar, cocoa powder, and salt. Whisk in the hot water until smooth. Add the milk and stir until well combined.
Heat the mixture over medium-high heat, stirring, until hot.
Preparation time: 2 minute(s)
Cooking time:2 minute(s)
Number of servings (yield): 2