Homemade Hot Cocoa takes just five minutes and only five ingredients. Enjoy a hot cup of this easy, affordable hot chocolate any day. It's delicious topped with marshmallows or Homemade Whipped Cream.
Serve this stovetop hot cocoa alongside your favorite cookies or with a Chocolate Dessert Board for the ultimate sweet treat. This hot chocolate drink packs well in a thermos so you can even take it on the road with you, a huge bargain over hot chocolate you might buy elsewhere.
Jump to:
Full day of skiing and sledding?
Camping trip?
A hot chocolatey drink is just the ticket on many a day. When we want a sweet, warming treat or some comforting sustenance, hot cocoa can totally fill the bill.
Believe it or not, cocoa-based beverages have been used to fortify soldiers for hundreds of years, so it can certainly help us fight whatever battles we face on a daily basis.
Great thing is, this drink can come together on the stovetop in about five minutes — with just five ingredients. It's totally worth your while!
Why Make This
Homemade Hot Cocoa has a nice, normal ingredients list. I haven't purchased commercial cocoa mix in years. I read the side of the package one day and decided to just say no. There were way too many unpronounceable ingredients for something that's so simple to make. Homemade is perfect, with just milk, cocoa powder, sugar, water, and salt. Some things are just better made yourself.
It's quick to make. While we still love my Malted Hot Chocolate Mix, this stovetop hot cocoa comes together just as quickly. The kids absolutely love it. I love it that my youngest can mix it up on the stovetop in about five minutes. She started at about age 9, so there's freedom here for you parents of littles.
Quick and delicious with no weird stuff. What more could you ask for?
Ingredients
Here's what you'll need to make homemade hot cocoa: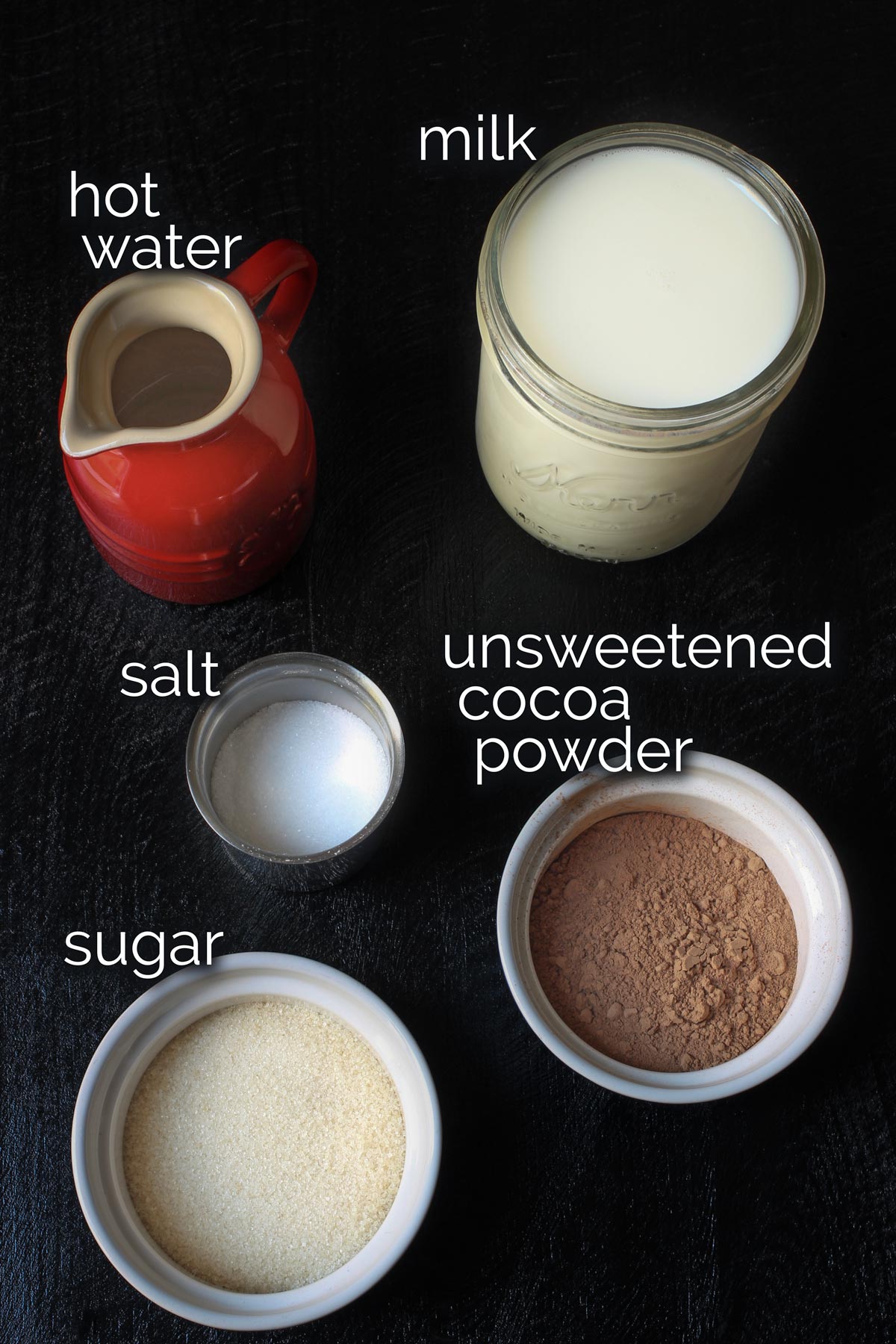 granulated sugar – Plain sugar is all you need to sweeten it, but if you prefer an alternative sweetener, you can certainly use honey or sucanat. Just be sure it dissolves completely in the hot water before adding the milk.
unsweetened cocoa powder – This is not the same as cocoa mix. Be sure yours is labeled baking cocoa or unsweetened cocoa powder.
pinch salt – Salt really complements the flavor of the cocoa. You just need a pinch.
hot water – You want to first dissolve the cocoa powder and sugar in hot water, then you'll add the milk. If you prefer, you can substitute strong coffee for the hot water for a mocha flavored beverage.
milk – The higher the fat content, the richer and creamier will be your hot cocoa. You can use any milk you like: cow's milk, coconut, almond, or another plant-based milk. If you've got leftover evaporated milk, this is a great recipe for that!
Step-by-Step Instructions
This recipe comes together in just minutes on the stovetop. Here's how to make homemade hot cocoa: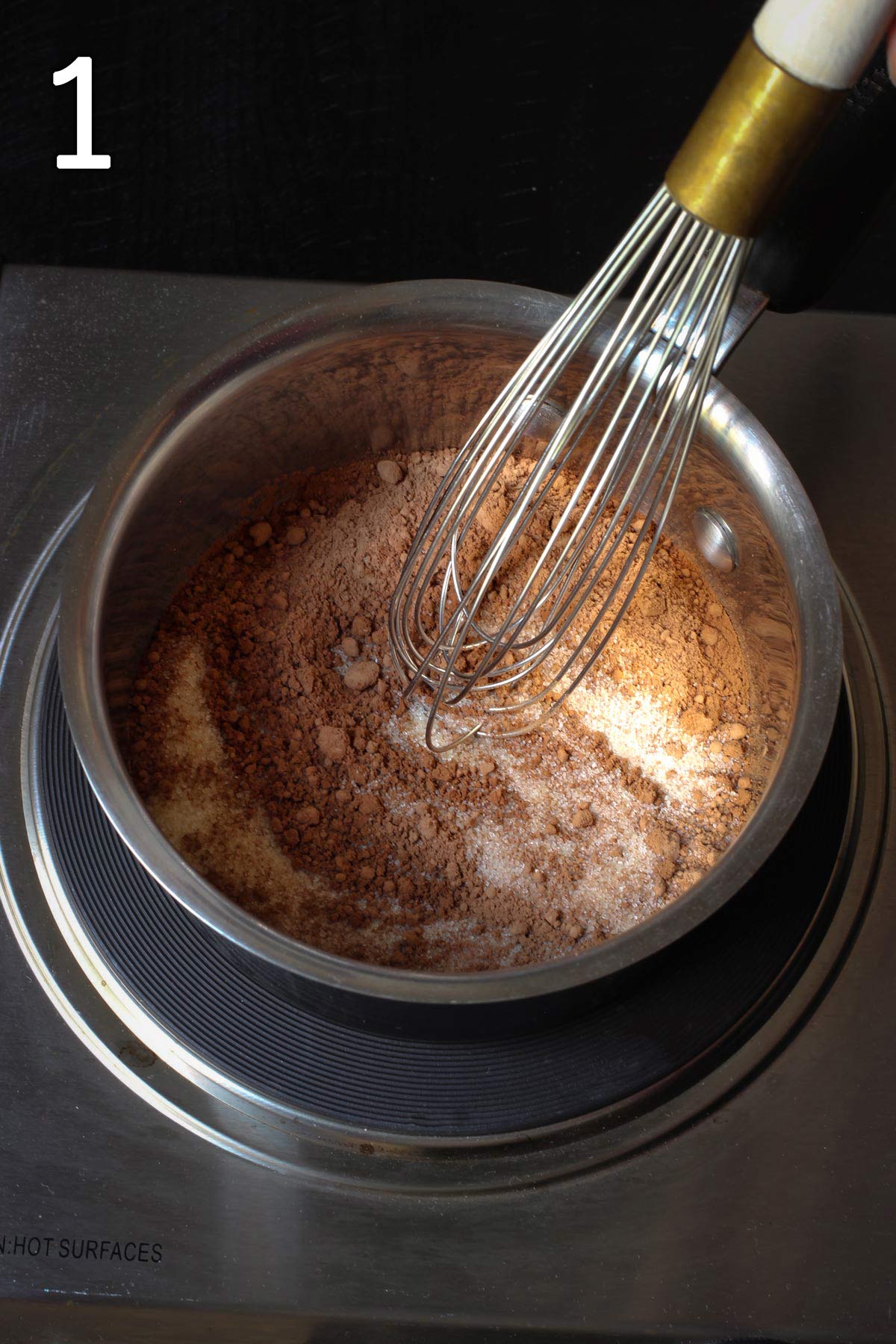 In a medium saucepan, combine sugar, cocoa powder, and salt. Whisk together.
Stir in hot water to help the mixture dissolve.
Heat this and stir in the milk. Simmer the mixture, stirring, until very hot.
Divide into mugs and top as desired.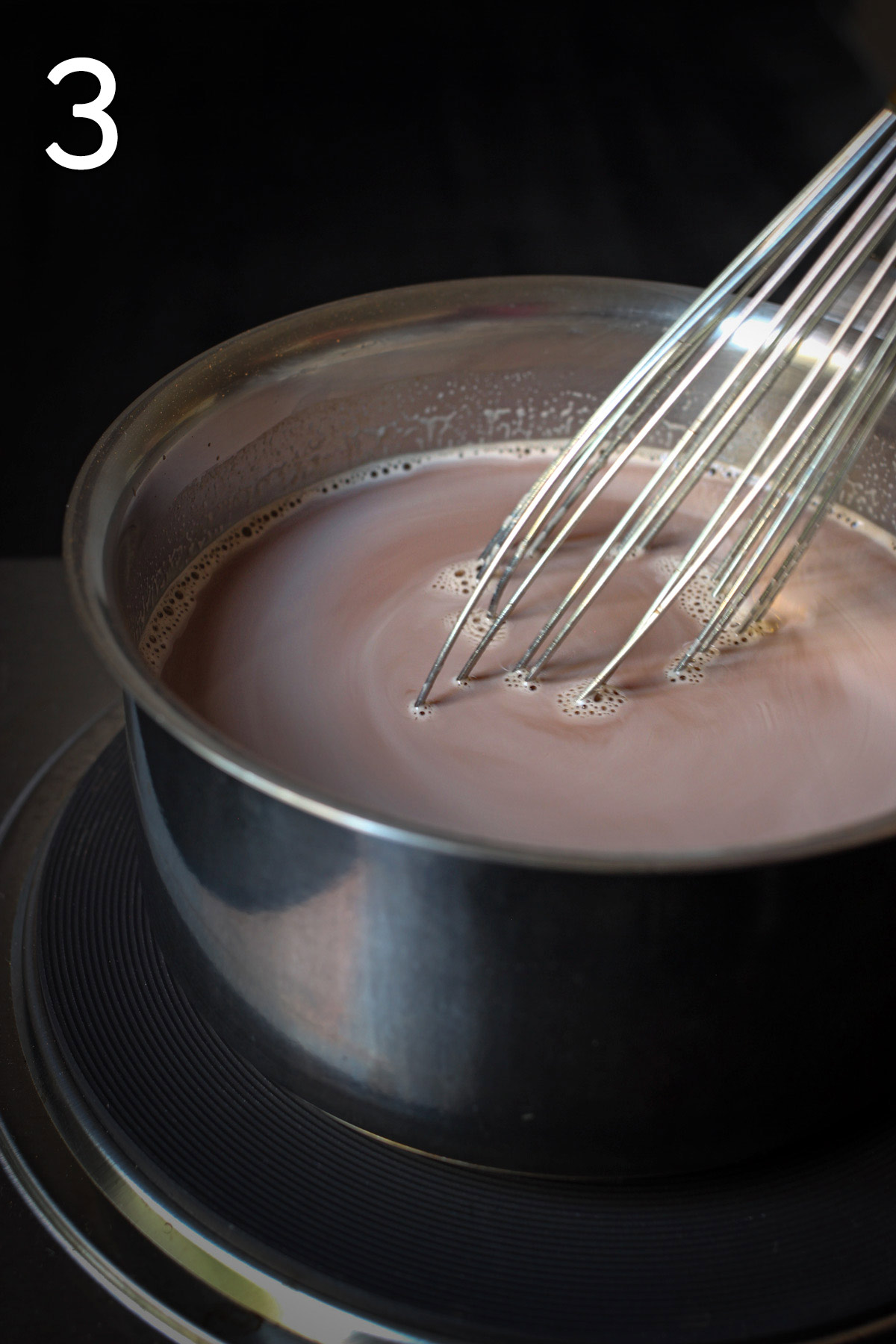 Store leftovers in the refrigerated in a covered container. Reheat before serving.
FAQs & Recipe Costs
How do I make a cup of hot cocoa?
It's easy to make a cup of this creamy, sweet drink. Of course, you can buy those packets of instant cocoa at the store or even create a mix of your own.
But, there's something so delicious in a cup of cocoa made with fresh milk. The dry mixes just can't compare with this stovetop concoction.
Can I use baking cocoa for hot chocolate?
Unsweetened baking cocoa is perfect for making stovetop cocoa. However, hot chocolate is made with chocolate, not cocoa.
What's the difference between hot cocoa and hot chocolate?
Hot cocoa is a mixture of milk, sugar, cocoa, and salt, while hot chocolate is usually made from melted chocolate and milk. Hot chocolate is thicker and more dessert like than hot cocoa.
What are good toppings for hot cocoa?
Hot cocoa, like hot coffee drinks, is perfect for topping with fun treats. Consider any of the following toppings for a cocoa bar: whipped cream, steamed milk foam, chocolate shavings, cinnamon sticks or ground cinnamon, chocolate or caramel syrup, chocolate or rainbow sprinkles. Remember, too, that adding a shot of coffee or espresso is a nice touch, too.
Recipe Costs
Knowing how much it costs you to prepare a recipe can help you decide if it's the type of recipe to make regularly or one you might want to save for special occasions. Let's crunch some numbers and see how this recipe pencils out.
granulated sugar – $0.05
unsweetened cocoa powder – $0.32
milk – $0.34
While your costs may vary depending on where and how you shop, you can expect to pay about $0.71 for a batch of Stovetop Hot Cocoa, about $0.35/serving!
This recipe isn't expensive to make, even from scratch. However, there are things that you can do to make your sweet treat even better.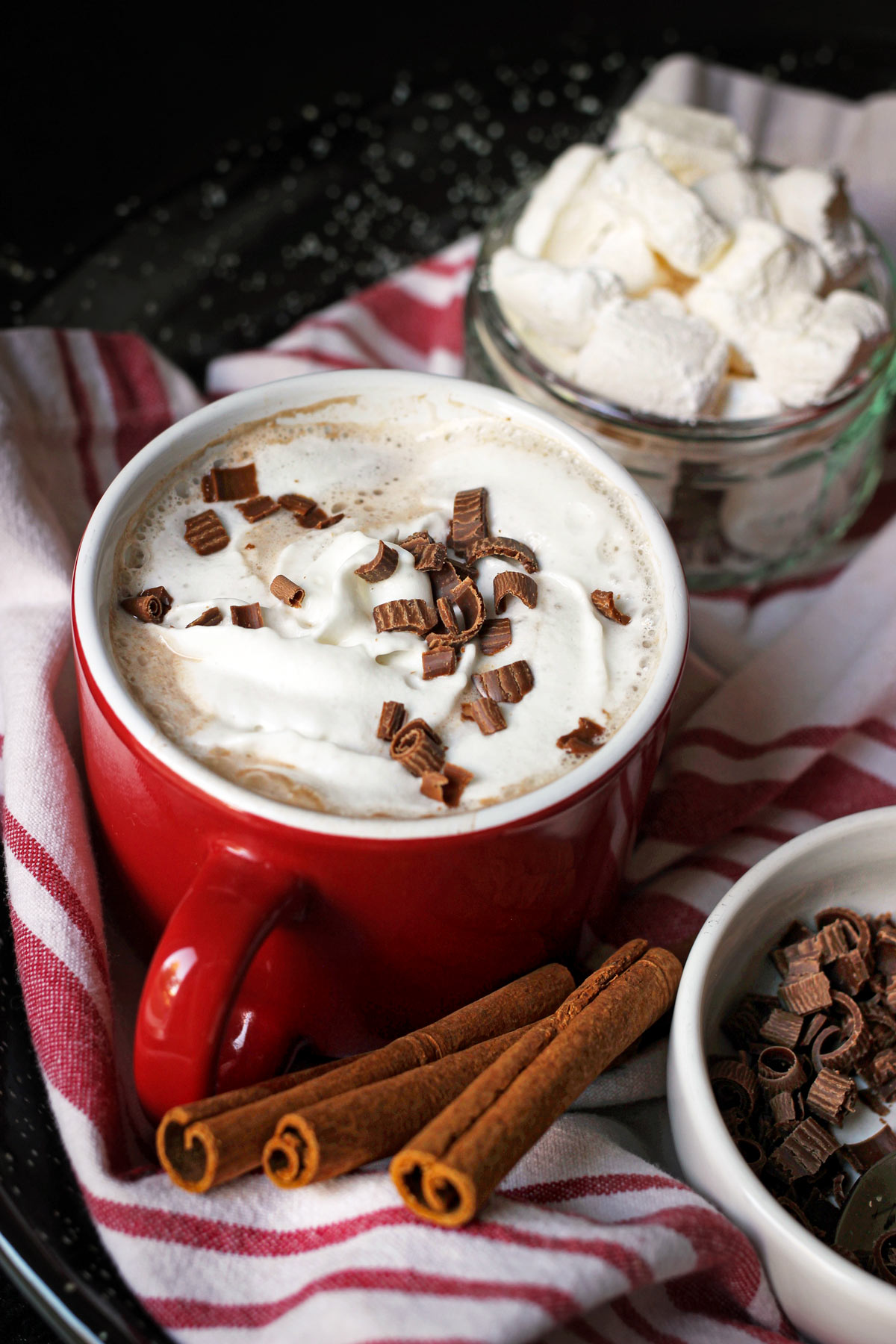 More Great Chocolate Desserts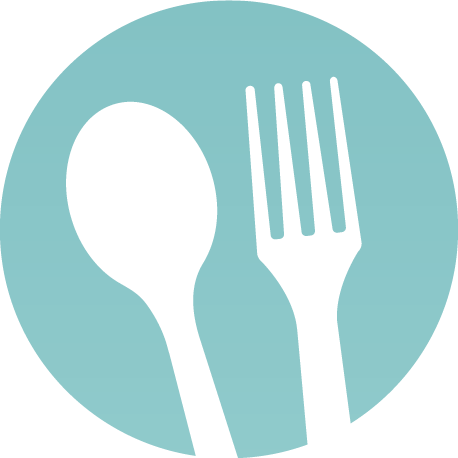 Tell us what you think!
We love to hear your experiences with Good Cheap Eats. Click the STARS on the recipe card or leave a STARRED comment to let us know what you think of the recipe.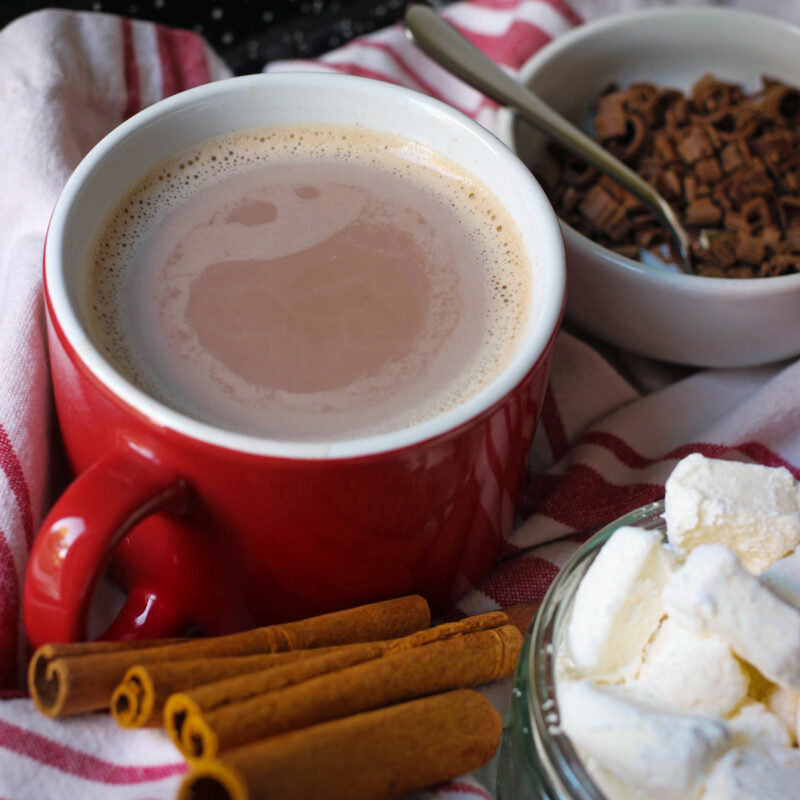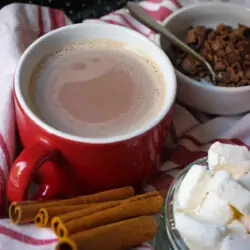 Stovetop Hot Cocoa
Homemade Hot Cocoa takes just five minutes and only five ingredients. Enjoy a hot cup of this easy, affordable hot chocolate any day!
Print
Pin
Rate
Ingredients
¼

cup

granulated sugar

¼

cup

unsweetened cocoa powder

pinch

salt

¼

cup

hot water

2

cup

milk

toppings for hot cocoa

: whipped cream, chocolate shavings, ground cinnamon, cinnamon sticks
Instructions
In a small saucepan, whisk the sugar, cocoa powder, and salt. Whisk in the hot water until smooth. Add the milk and stir until well combined.

Heat the mixture over medium-high heat, stirring, until hot.

Divide into mugs and top according to your preferences.
Notes
Store any leftovers in a covered container in the refrigerator. Reheat before serving.
Optional toppings and garnishes include: marshmallows, whipped cream, ground cinnamon, cinnamon sticks, chocolate syrup, chocolate shavings, chocolate sprinkles, peppermint sticks, crushed peppermint candies
To make this vegan: Use a plant-based milk and be sure to use cane sugar that is vegan-certified.
Nutrition
Calories:
270
kcal
|
Carbohydrates:
43
g
|
Protein:
10
g
|
Fat:
9
g
|
Saturated Fat:
5
g
|
Cholesterol:
24
mg
|
Sodium:
107
mg
|
Potassium:
486
mg
|
Fiber:
4
g
|
Sugar:
37
g
|
Vitamin A:
395
IU
|
Calcium:
289
mg
|
Iron:
1
mg
Tried this recipe?
Tell us what you think! Your reviews help us develop better recipes and give newcomers the confidence to try your favorites. Scroll down to leave a starred comment.
This post was originally published on October 15, 2019. It has been updated for content and clarity.