Save money on spice blends by making your own. This Cajun-inspired mix features onion, garlic, thyme, oregano, and cayenne.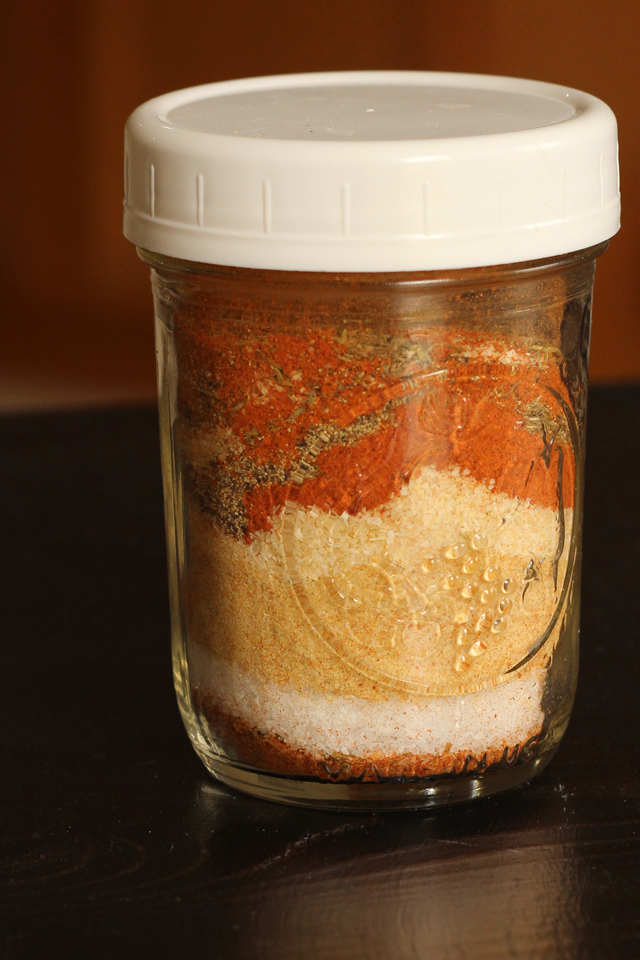 The night we got engaged, my husband and I dined at a great Cajun restaurant in Santa Barbara. It was a pretty expensive place, so we only went there for special occasions. While I'd never been to Cajun country, I loved the flavors of Cajun seasoning. Just the thought of the fried chicken salad or the Chicken Tchitoupitoulas at The Palace makes me happy. Yum!
After we were married, I discovered those pricey spice blends you buy at chichi food boutiques. I hate to think how much money I spent on something that I've learned to make myself.
Never mind. I'll redeem the loss by telling you how YOU, too, can save money by making your custom spice blends.
Here are some of my favorite Spice Mixes:
Jamie's Spice Mix: An adaptation of a blend my sister gave out at her wedding, this is an all-purpose Italian style blend that's great in pizza sauce, pulled chicken, and Italian dishes.
Taco Seasoning Mix: This chipotle seasoning is perfect for taco meat, pork filling, and taco sloppy joe's.
FishMama Spice: I love using this on chicken for salads and in salad dressings.
Herbes de Provence: This is one of pet favorites, great on sautéed mushrooms, in bruschetta, and on roast chicken. I actually shake it every where I want some general herby goodness.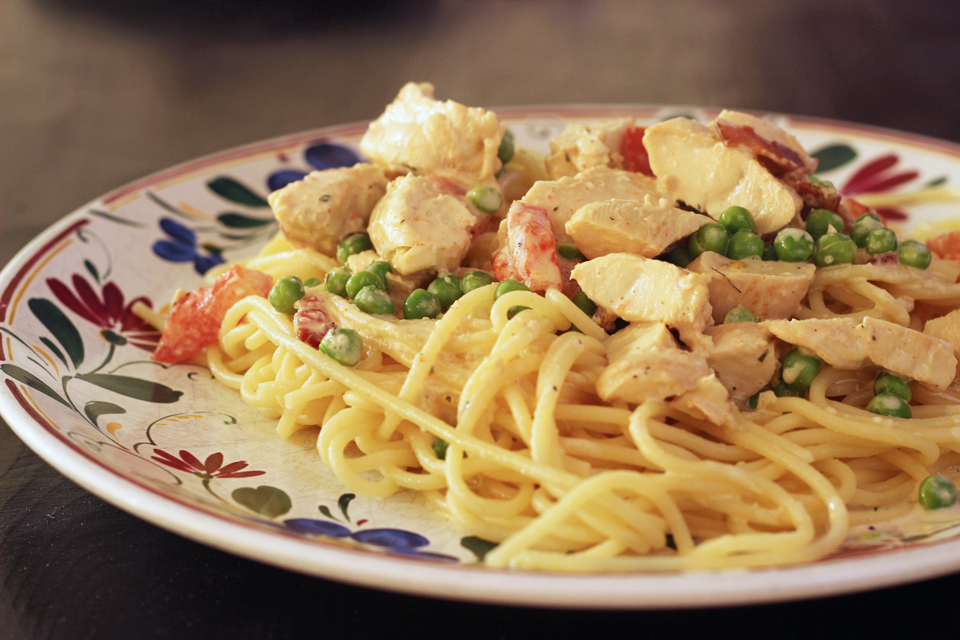 Cajun Spice Blend
One of my favorites that I haven't shared yet, but that is featured in recipes from my book Good Cheap Eats is this Cajun Spice Blend. It has been one of my go-to spices for the last few years. It played a starring role in this impromptu pasta dish the other night. Bacon, chicken, peas, and tomatoes in a creamy sauce? Yeah, baby. Man that was good. Recipe coming soon.
At Trader Joe's I love to buy the bags of frozen chicken tenders. Armed with that chicken and a jar of Cajun Spice Mix, I can conquer untold dinner dilemmas. I just heat some oil, throw in a few chicken tenders, and shake vigorously. Voila! Dinner comes together quickly, with great flavor.
I work this spice blend into all kinds of dishes, like salads, pasta, burgers, meatloaf, and more. If you've got the Good Cheap Eats cookbook, check out the recipes for Cajun Shrimp and Sausage Rice, my healthier version of the Palace's fried chicken salad, Cajun Grilled Chicken Salad with Creamy Scallion Dressing, Cajun Turkey Meatloaf, and Spicy Creamy Chicken Gravy.
I recommend making a double batch of this mix and stashing it in the cupboard for a quick burst of herbs and a little bit of heat. Stay tuned for the pasta recipe above. Yum! I use these small mason jars with plastic lids for easy storage.
Cajun Spice Blend
Save money on spice blends by making your own. This Cajun-inspired mix features onion, garlic, thyme, oregano, and cayenne.
Ingredients
1

tbsp

onion powder

1

tbsp

garlic powder

1

tbsp

coarse salt

2

tsp

paprika

2

tsp

dried thyme

1

tsp

black pepper

1/2

tsp

dried oregano

1/4

tsp

ground cayenne pepper
Instructions
Combine all the herbs and spices in a small container with a lid. Stir or shake to combine. Store the custom blend in the pantry.
Notes
Nutritional values are approximate and are based on 1 teaspoon of the recipe (makes 1/2 cup).
Nutrition
Calories:
3
kcal
|
Carbohydrates:
1
g
|
Protein:
1
g
|
Fat:
1
g
|
Saturated Fat:
1
g
|
Sodium:
291
mg
|
Potassium:
11
mg
|
Fiber:
1
g
|
Sugar:
1
g
|
Vitamin A:
94
IU
|
Vitamin C:
1
mg
|
Calcium:
3
mg
|
Iron:
1
mg