Having a list of pantry meals you can make in a pinch can help you save money and time. No need to run out for take-out, just cook up some pantry staples.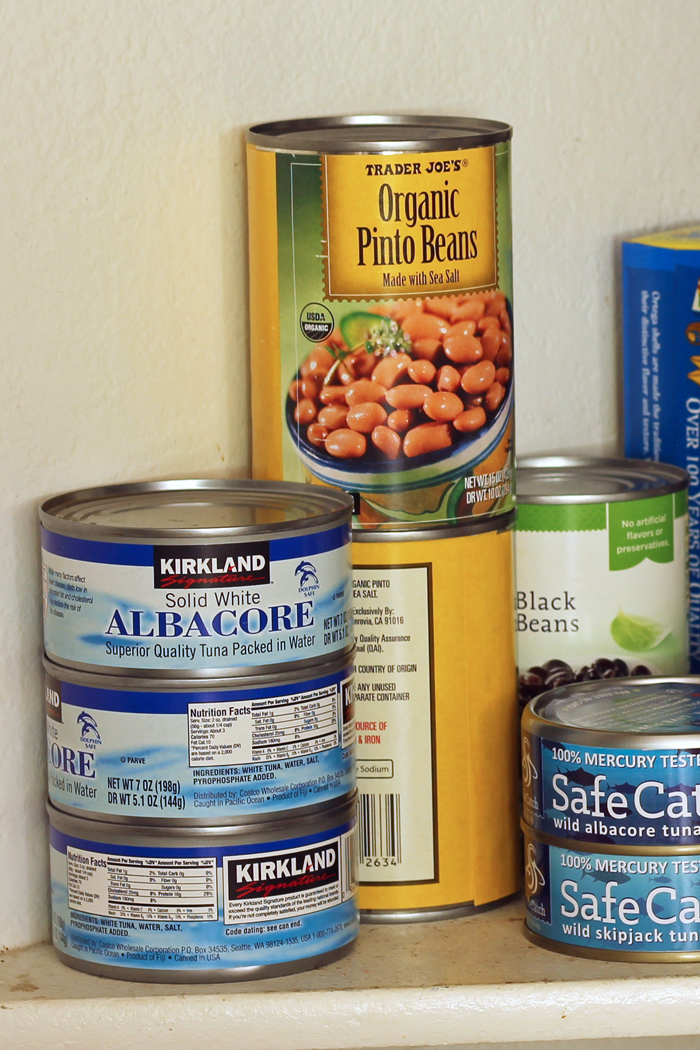 There are lots of reasons to cook from your pantry. You can save time, money, and a whole lot of stress when you keep some basic pantry staples on hand and regularly use them up.
Consider your standard pantry staples:
beans
rice
canned tuna
canned tomato products
spices
These ingredients are generally very affordable and easy to keep on hand since they require no refrigeration. They are the perfect building blocks to a Frugal Pantry.
But, why do you still find yourself staring into the cupboard wondering what to make for dinner?
Relax. It happens to all of us, but you can make life — and dinnertimes — a whole lot easier if you compile a list of pantry meals that work for you and your household.
Jot down some favorite meals made with pantry staples and tack it inside the cupboard. Mischief managed!
Need a little help conjuring that list? Check out these nine pantry meals to save you money:
9 Pantry Meals To Help You Save Money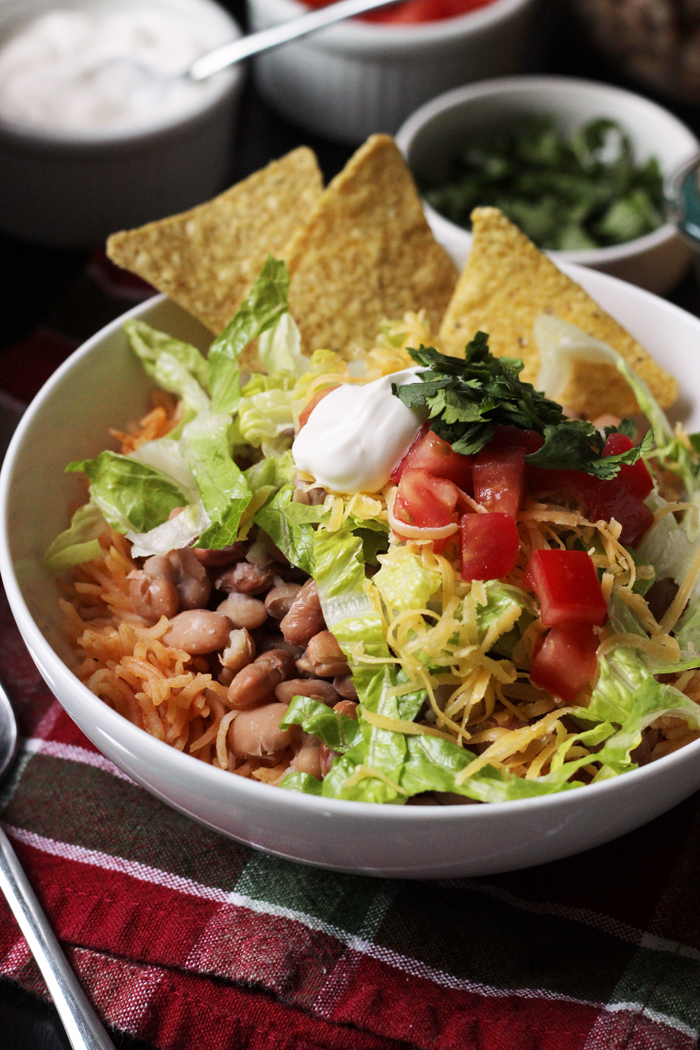 Beans and Rice, Rice and Beans
This traditional budget meal, Beans And Rice is super tasty and easy to make. Don't think it's fancy enough? Pile on the toppings! That's what Chipotle does, and they call it a "burrito bowl". Who knew something so easy and cheap could cause people to stand in line and fork over 8 bucks?
Make enough to feed an army with your eight dollars!
Mix it up with Mexican Rice, Homemade Pintos or Instant Pot Black Beans, freshly made Salsa, and other fun toppings.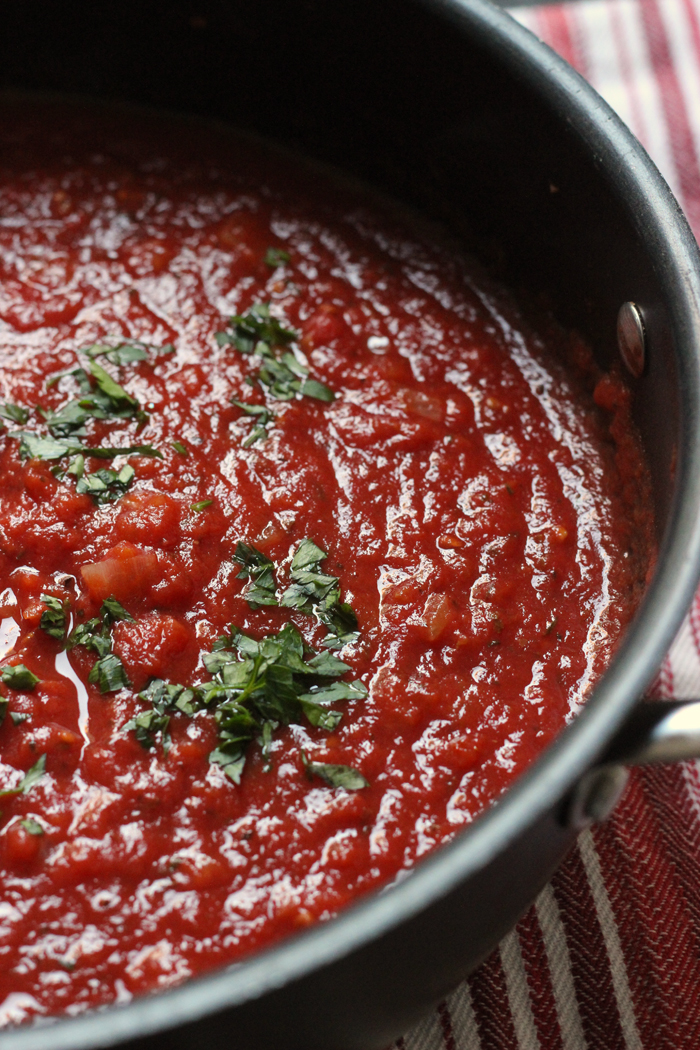 Everyday Marinara Sauce
Pasta is a go-to meal for being hearty as well as inexpensive. You can easily find pasta for $1.00/pound or less — even organics. Stock up!
While you're at it, load up on canned tomato products, such as crushed tomatoes so that you can whip up a homemade marinara sauce in minutes.
This Everyday Marinara Sauce recipe is so simple, you'll wonder why you ever purchased commercial spaghetti sauce. Add meat or a sprinkling of parmesan or keep it simple for a filling, yet frugal meal.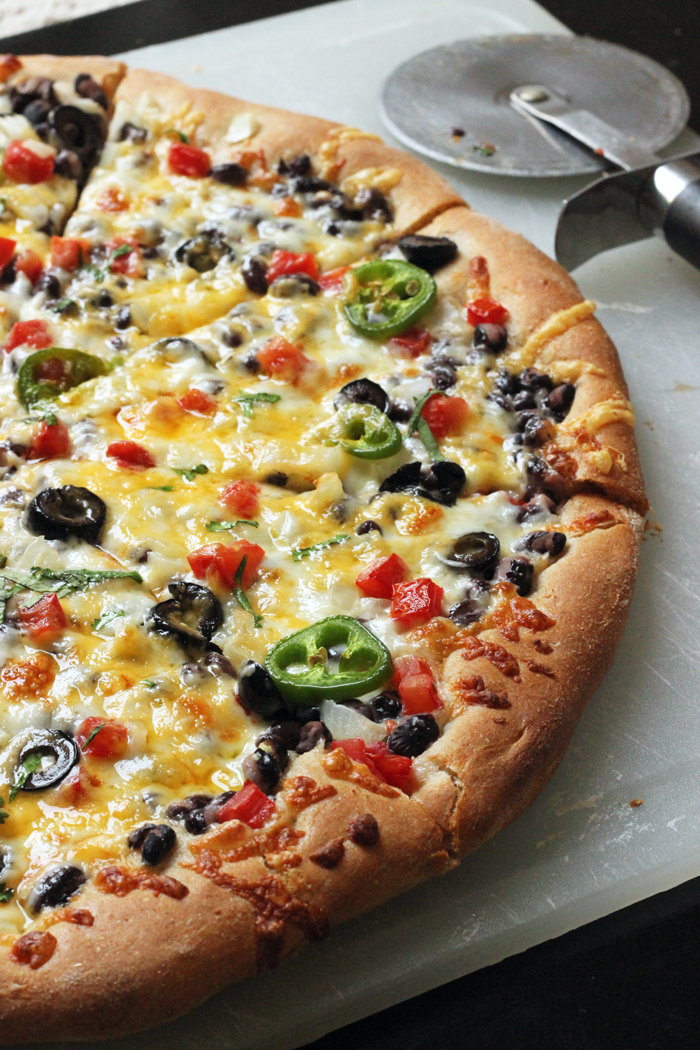 Homemade Pizza
If you've got flour and yeast on hand, you've got the makings of pizza! I know, pizza might not be first on your mind when you look in the pantry, but when you make my favorite Burrito Pizza, you're just a handful of cheese and a jalapeño away from an awesome pantry meal.
Alternatively, whip up a quick pizza sauce and you've got the start to a traditional pie.
Pro tip: Don't restrict your pantry meals to just nonperishables. Shredded cheese is easy to keep on hand in the fridge or freezer, so you can basically make pizza whenever you like!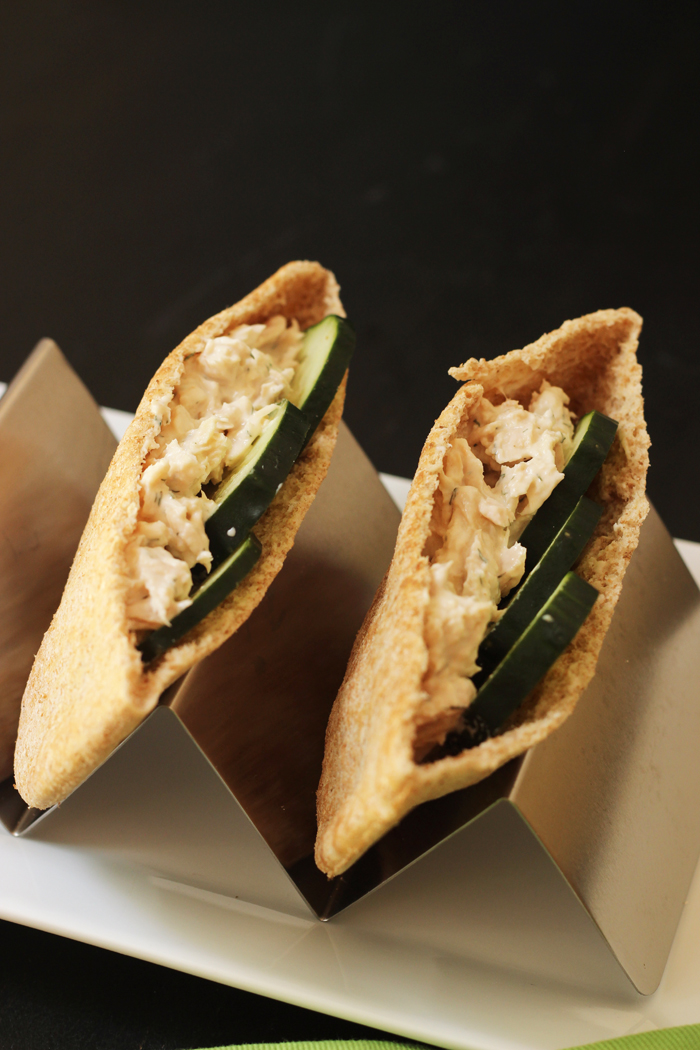 Tuna Sandwiches
Tuna sandwiches are a mainstay when you're eating on a budget or with a limited kitchen. That humble can of tuna can do wonders in a Tuna Salad that you can stuff into Pita Pockets, tuck into a sandwich, or meld into a panini with cheese.
You can dress up or dress down your tuna sandwiches, depending on what you have on hand and how your mood strikes.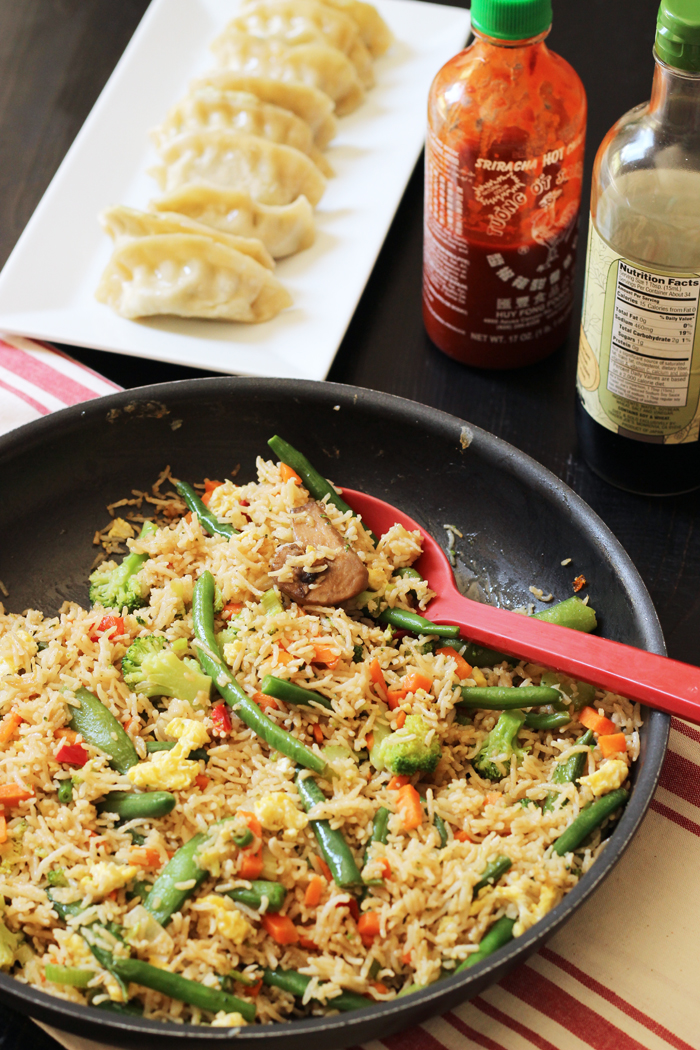 Fried Rice
Fried Rice is God's gift to pantry challengers. All you need is cold cooked rice and a few mix-in's, such as ham, veggies, and an egg.
You can vary the mix-in's based on what you have on hand — go vegetarian or make it meatier with a bit of chicken.
Drizzle on some soy sauce or sriracha for a little extra pizazz. Fried Rice is a cheap and filling meal you'll want to put on repeat.
Snacky Lunch/Dinner
Snacky lunches and dinners are some of the best. You don't need large amounts of any one ingredient because everyone can grab little bits of what they like here and there. It's a perfect pantry meal.
Raid the fridge for whatever meats, cheese, veggies, fruits, eggs, and pickles you have on hand and clear out all those boxes of crackers you've been collecting in the pantry.
If the veggie bin is on point, you can whip up a small batch of English pickle for some extra zing!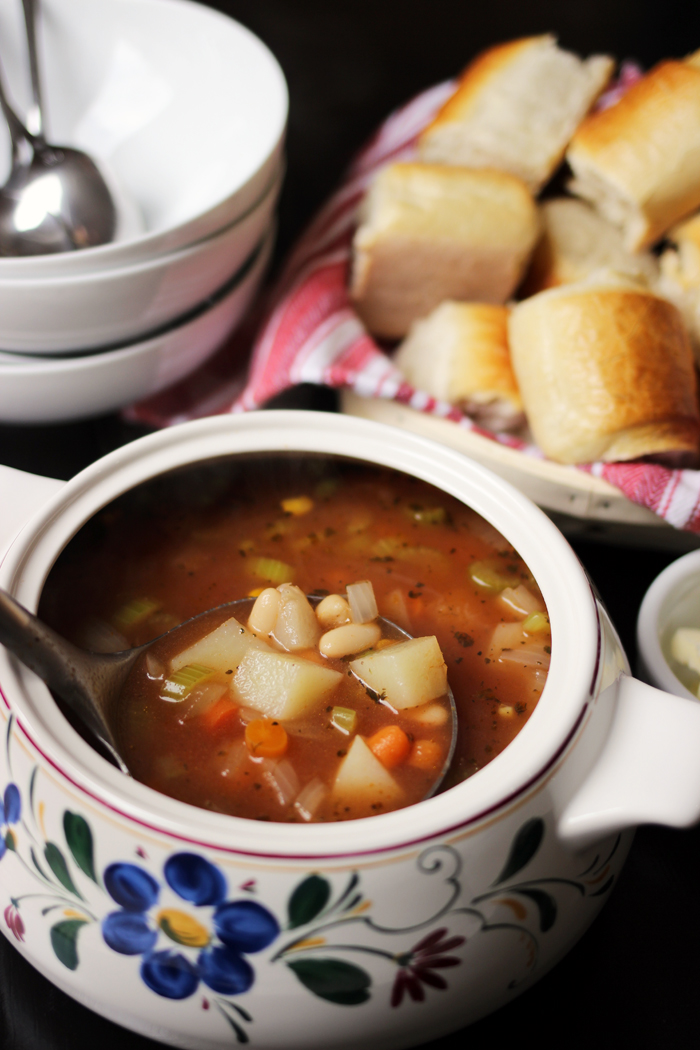 Vegetable Soup
Soup is a fantastic pantry meal — without a red label in sight! It's incredibly easy to stir up a pot of soup with a can of beans, a tin of tomato sauce, and some veggies from the basket.
This Easy Vegetable Soup mixes up quickly and easily in a matter of minutes! Add a few buttered crackers on the side and dinner is served!
Breakfast Burritos
Breakfast for dinner is a winner of a pantry dinner. And Breakfast Burritos are no exception to the rule.
Fry or scramble some eggs and tuck them into tortillas with whatever meats and cheeses you have on hand. Breakfast never looked so good.
Don't forget to blend up a batch of Super Easy Salsa to add a little kick.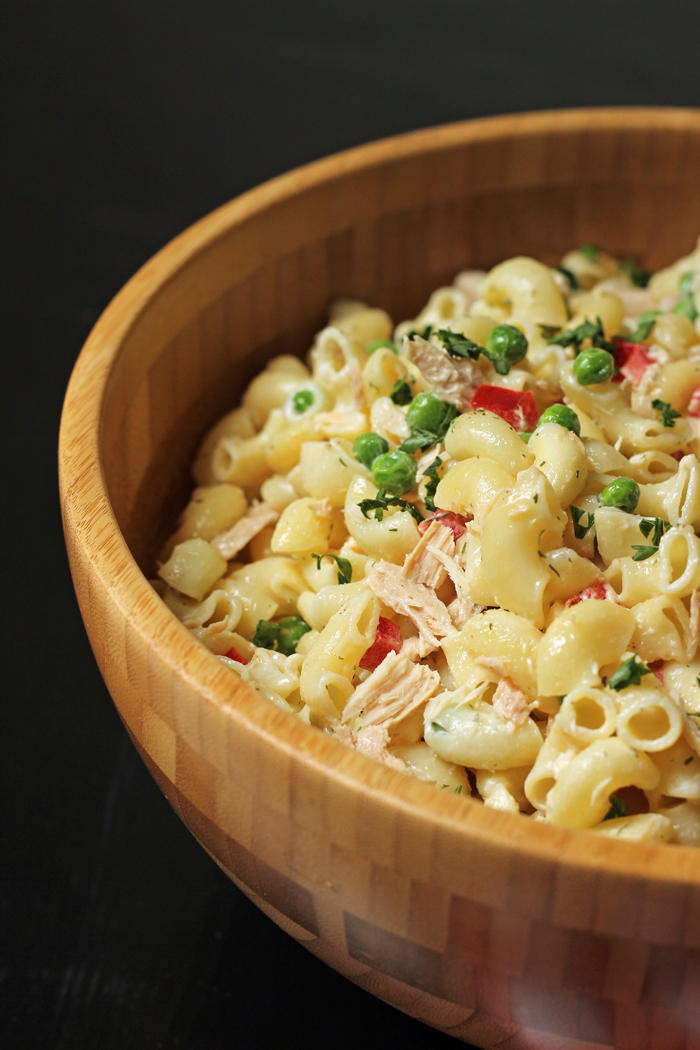 Tuna Mac
Macaroni salads come together in a matter of minutes, thanks to quick-cooking pastas. Make yours a little more by tossing in a can of tuna and some seasonings and vegetables.
You'll be amazed how satisfying this Tuna Macaroni Salad is for breakfast or lunch. And it's super easy on the wallet.
Got your list ready to tape to the cupboard door? I'd love to hear what pantry meals you've included.
What meals do YOU make with pantry staples?