Beans are a frugal food, full of fiber and a good option for protein. Dry beans are cheaper than canned, but can be intimidating and time-consuming to prepare. These Easy Instant Pot Black Beans will transform your bean game.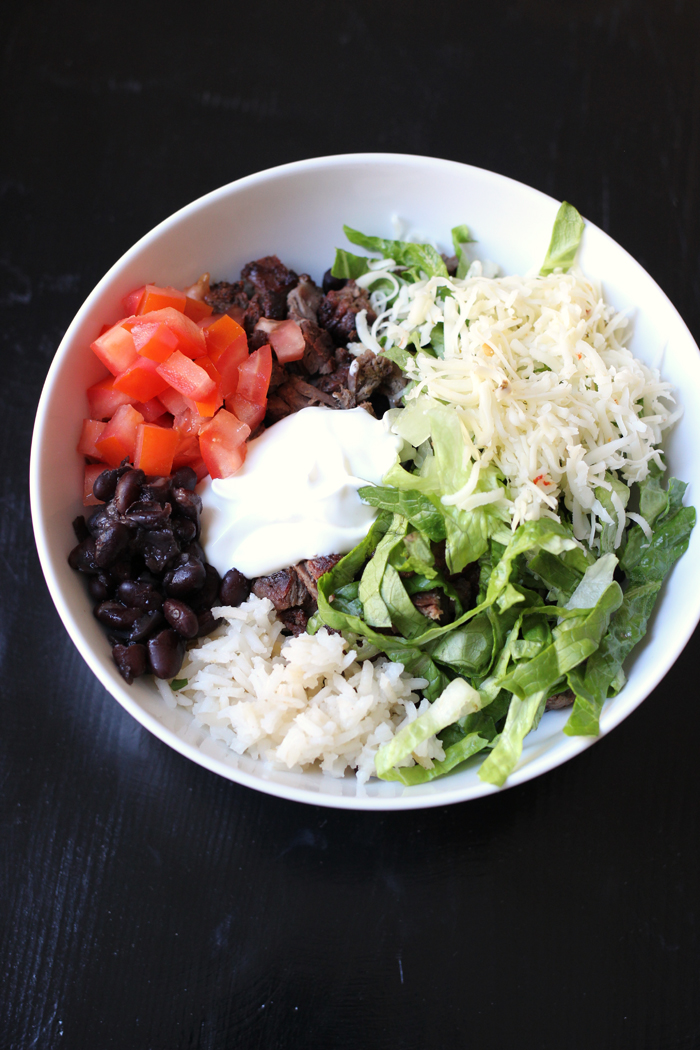 Pressure cookers and I have a long history. My mother and her mother before her embraced their pressure cookers for one dish – Sauerkraut and Spare Ribs. It's a recipe near and dear to my family's heart. It runs deep in our Pellowski roots.
My mom bought me a pressure cooker early in my marriage so that I could join her in the long line of sauerkraut pressure-cooking women. But once she told me that my aunt had hers explode, shooting pickled cabbage all over the ceiling of her kitchen, I stepped away from the still-in-the-box gadget and learned how to make my sauerkraut in the slow cooker.
That stovetop pressure cooker went the way of a garage sale long, long ago. But then, about five years ago — long before the "instapot" was hip, I received an electric pressure cooker as a Christmas gift. It sat under my desk, still in the box, until my sister (who'd also received one for Christmas) pointed out that it made good rice and you could use it as a slow cooker.
Huh.
So, I swapped my mostly uni-tasking rice cooker for the pressure cooker. And I used it to cook rice. And then hard cooked eggs. And then beans.
Just as I was starting to get into the pressure cooking groove, one of my children, unbeknownst to me, stored the rack UNDER the pot insert. I couldn't figure out why it wasn't working. Until the entire unit fried itself. Womp. womp.
No pressure cooker. No rice cooker.
After a few months trying to live without the pressure cooker, I up and bought myself a deluxe Instant Pot. Or Instapot, as I thought it was originally called.
Why didn't they call it that anyway?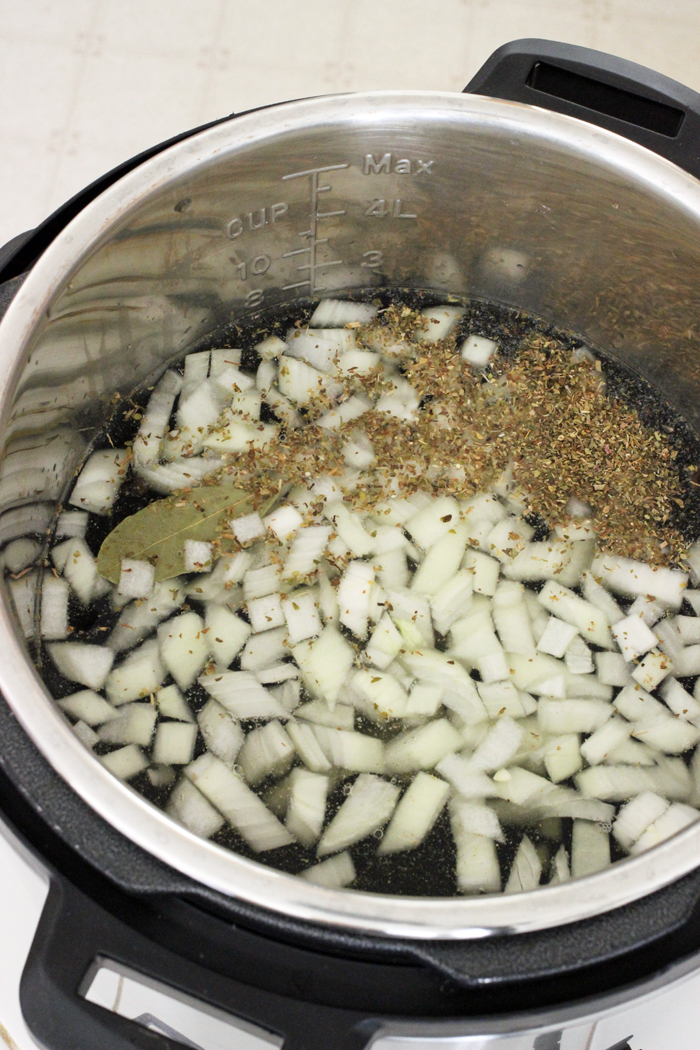 Thanks to encouragement from my friend Michele, I've started playing with the electric pressure cooker and trying to maximize this little gadget. I've experimented with it for potlucks, taking Broccoli-Cheese Soup to my Bible study a few weeks ago. That recipe is coming soon.
I've also got these pressure cooker recipes for you to check out:
Easy Instant Pot Black Beans
So far we love it for cooking eggs, beans, and rice, three staples of a budget diet. However, I'm here to say that these Easy Instant Pot Black Beans are a game changer!
GAME. CHANGER.
If you ever read my Grocery Geek posts, you know that I buy a lot of canned beans. A lot. I know that it's easy to cook beans in the slow cooker. I know that it's cheaper to cook dry beans than buy canned.
However, inevitably, I forget to thaw and the process just seems to take FOREVER. It doesn't really, but it's just not something I really want to do. Buying a flat of canned beans from ALDI is so much easier.
Until now.
Seriously folks. I never open a can these days. Since I got my instant pot black beans groove going, there is no need. NO. NEED.
Sure, it takes a little longer than opening a can, but the beans are tastier, cheaper, and cook in about an hour, from start to finish. I want you to try this and see if you don't agree.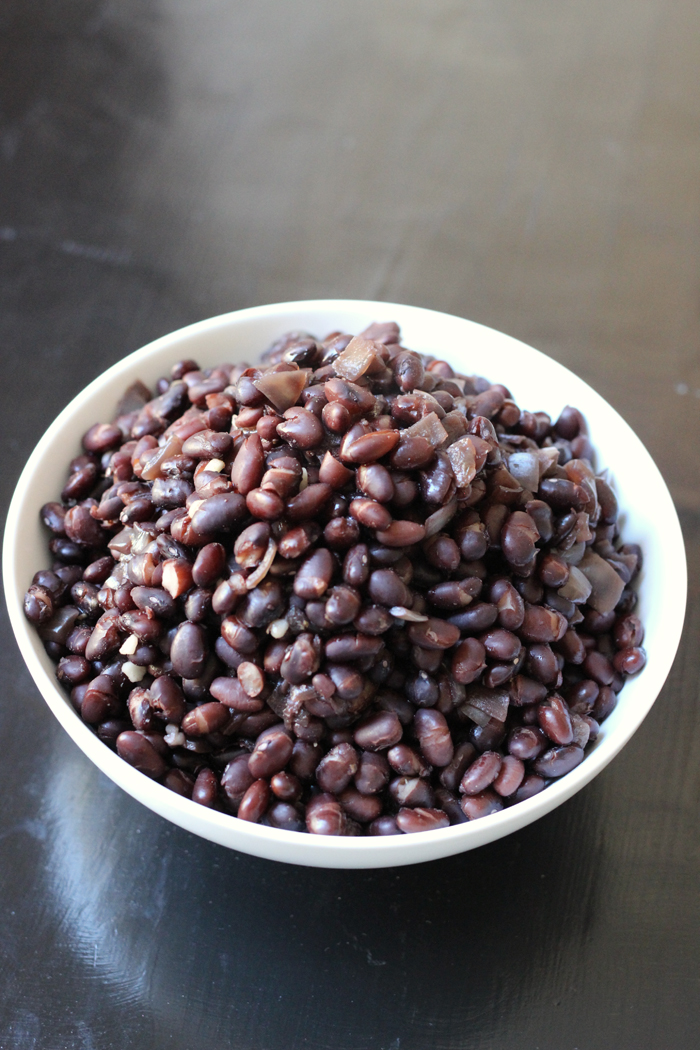 Do You Need To Soak Black Beans Before Cooking?
Aren't they beauts?! And nope, no soaking required! They cook fast enough so you don't need to bother with soaking the beans.
How to make this good and cheap:
Here are some of the strategies you can use to make this recipe more economical:
Stock up on ingredients when they are on sale

.

Stock up when you see beans, onions, and spices on sale. Having a pantry built on budget ingredients makes for budget meals.
Price match. Check your grocery store fliers to see who has the best price on the items on your list.
Tools I use to make this recipe easy:
This is a pretty straight-forward dish. You don't need any fancy equipment. However, having some good basic kitchen tools can really make your time in the kitchen more enjoyable. Over time, I've honed my collection so that they are perfect for my needs. Here are the tools that I like to use in this recipe.
Still not convinced? Check out this video:
Something new here on Good Cheap Eats that I'm slowly rolling out is the option to rate the recipes you try. After you've made these Easy Instant Pot Black Beans, I'd love for you to come back and tell me how you liked it. Be sure to give it a starred rating in the comments. Thank so much!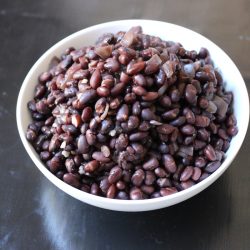 Easy Instant Pot Black Beans
These instant pot black beans are a game changer when it comes to serving beans. No soaking required, you can prepare tastier and cheaper black beans in less than an hour.
Keyword:
black beans, instant pot
Ingredients
2

cups

dry black beans

sorted and rinsed

8

cups

water

1

onion, chopped

1

teaspoon

garlic powder

1

teaspoon

ground cumin

1

teaspoon

dried oregano

1

bay leaf

Fine sea salt and freshly ground black pepper
Instructions
Place the beans, water, onion, garlic powder, cumin, oregano, and bay leaf into the pot of an electric pressure cooker.

Secure the lid and set the pressure valve. Set the machine to manual for 20 minutes. When the time is done, press cancel and let the pressure release naturally.

Drain the beans from the cooking liquid. Season to taste with salt and pepper.
Recipe Notes
To freeze: Allow the cooked beans to cool. Divide into meal-size containers with lids. Chill completely in the refrigerator before storing in the freezer.