For centuries it was tradition for Christians to use up their eggs and butter before the Lenten season of fasting. Now it's a fun tradition to make pancakes for Mardi Gras!
Jump to:
Are you ready for some history lessons? You may not know this, but I've been a homeschool mom for 18 years. And history is one of the things that the FishFam rocks.
We particularly love it when history and food collide. So yummy!
Today, we're talking food traditions of yore. As you may know, Lent is a six-week period observed on the church calendar, starting on Ash Wednesday and ending on Easter. Certain Christian denominations still observe it in some fashion today.
During the middle ages, however, pretty much everyone in Europe who wasn't Jewish or Muslim observed this season. Whether they had faith or not, it was the cultural thing to do.
The season was and is today characterized by prayer, penance, and fasting.
One of the particular traditions of the middle ages was to abstain from eating eggs and butter during Lent. So as to not let anything go to waste, people would use up their stores of rich fats on the Tuesday before Ash Wednesday.
This day before Lent is referred to as Mardi Gras, Fat Tuesday, or Shrove Tuesday. (Mardi Gras means fat Tuesday in French.)
And with the coming of a period of self-denial, you can see how raucous Mardi Gras celebrations have evolved.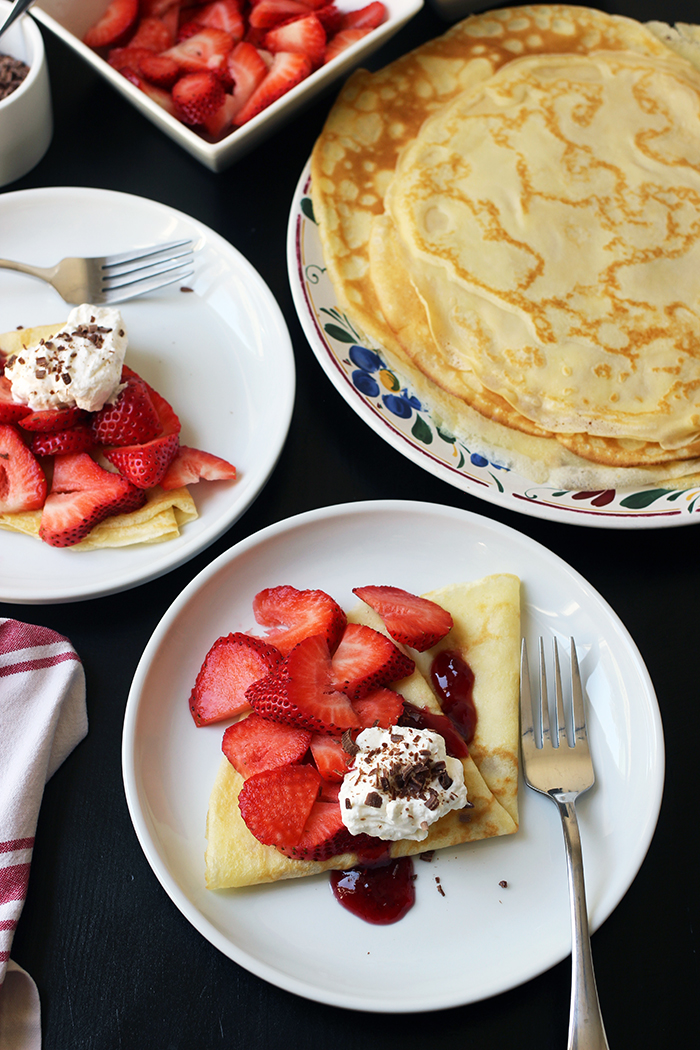 Many of the foods they prepared on that last day before Lent were rich in butter, eggs, and cream, like crepes, pancakes, beignets, and donuts. While Lenten food restrictions have changed and lessened over the centuries in most denominations, those foods are still associated with Mardi Gras today.
Make Pancakes for Mardi Gras
I grew up in a Methodist church, where there was no fasting, that hosted a pancake supper every Shrove Tuesday. It's become tradition all over!
And what a delicious tradition it is! Pancakes are just the thing to use up eggs and butter if you need to, but they're also a deliciously easy dinner to serve your family on a busy weeknight.
Usually I make one of these savory Mardi Gras recipes, but this year I'm taking the easy route and making pancakes.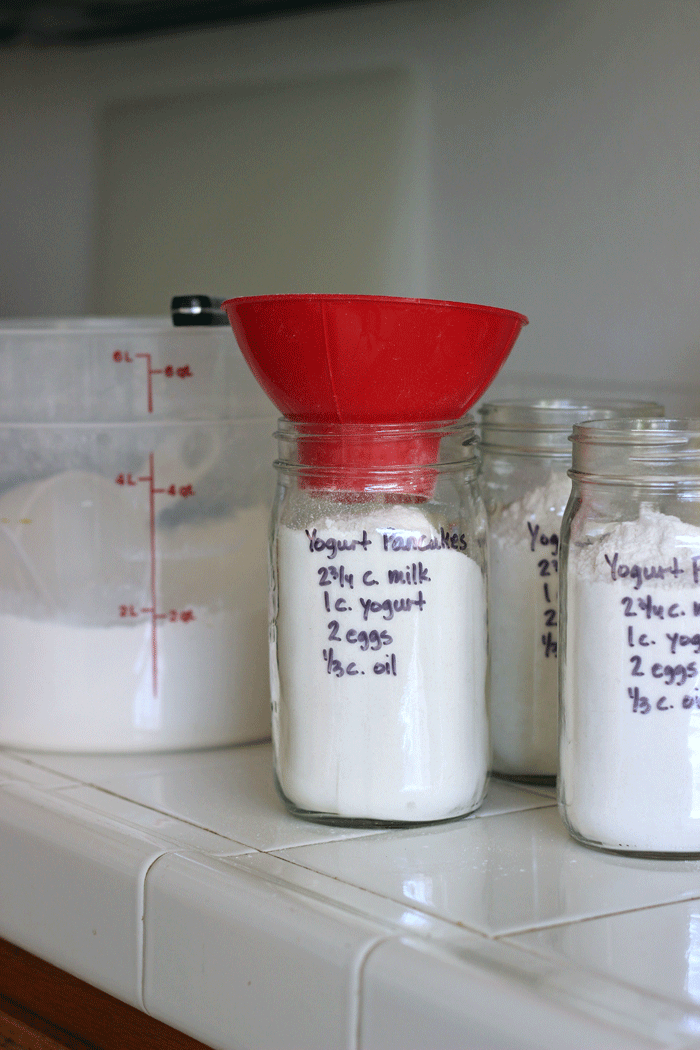 Tips for making pancakes:
Celebrate Mardi Gras at home with breakfast for dinner.Consider these tips to make the most of your pancake dinner:
While it lends itself toward a heavy carbo load, a pancake dinner doesn't have to be junky. Try buckwheat or whole wheat if you'd like to use a whole grain. Use yogurt or ricotta cheese to beef up the protein content. Top it with fresh fruit instead of syrups.
Crepe better can and should be made in advance, but the baking powder typically present in pancakes reacts twice—once when liquid is added and once when baked. For the lightest pancakes, don't mix the batter too far in advance of cooking.
You can make a baking mix for pancakes in advance, though. Simply assemble the dry ingredients in a bowl, jar, or bag. Keep it dry until you're ready to mix it up.
Of course, if you don't want your pancakes laden with butter and eggs, that's okay too! You can use flax-seed meal instead of eggs. You can also try swapping some applesauce for oil or melted butter.
One of the great things about pancakes is that they're pretty versatile. Experiment with adding different flavors with fresh fruit (diced or pureed), spices (think cinnamon or nutmeg), or even flavored extracts. The possibilities are endless. Get creative and see what winning combinations you can create.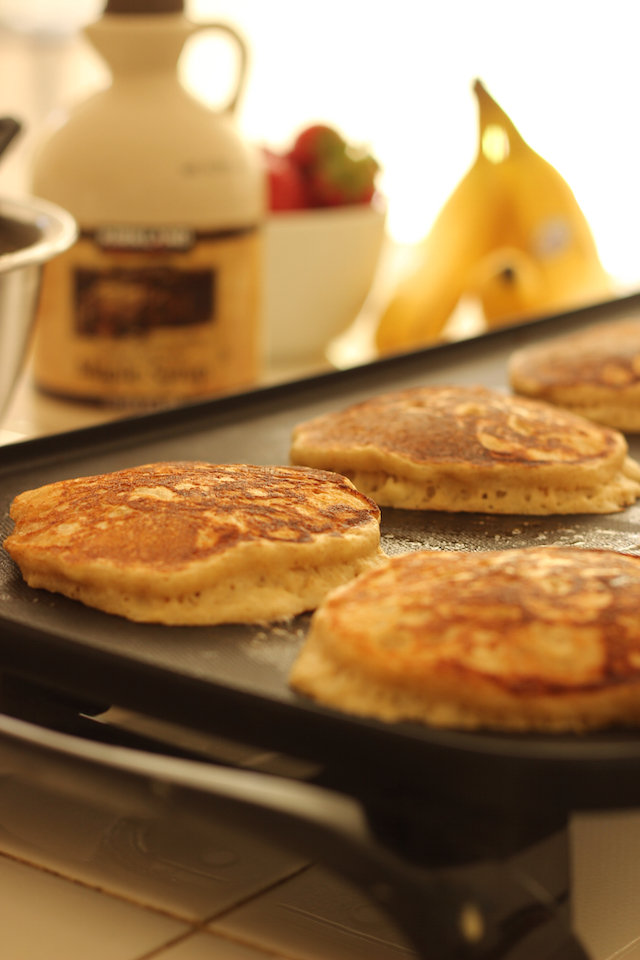 Best tools for making pancakes:
Since I make pancakes for eight on a regular basis, I've made a few of them in my time. Here are some of the tools that have served me best:
Looking for some great pancake recipes? I got you covered!
Make Pancakes for Mardi Gras
Mardi Gras is a perfect excuse to make breakfast for dinner. The folks at your table will be wowed when you make these pancakes for Mardi Gras.
Will YOU make pancakes for Mardi Gras?