Ditch the can this holiday season. Cranberry Sauce is incredibly easy to make yourself and it tastes amazing. It also freezes beautifully!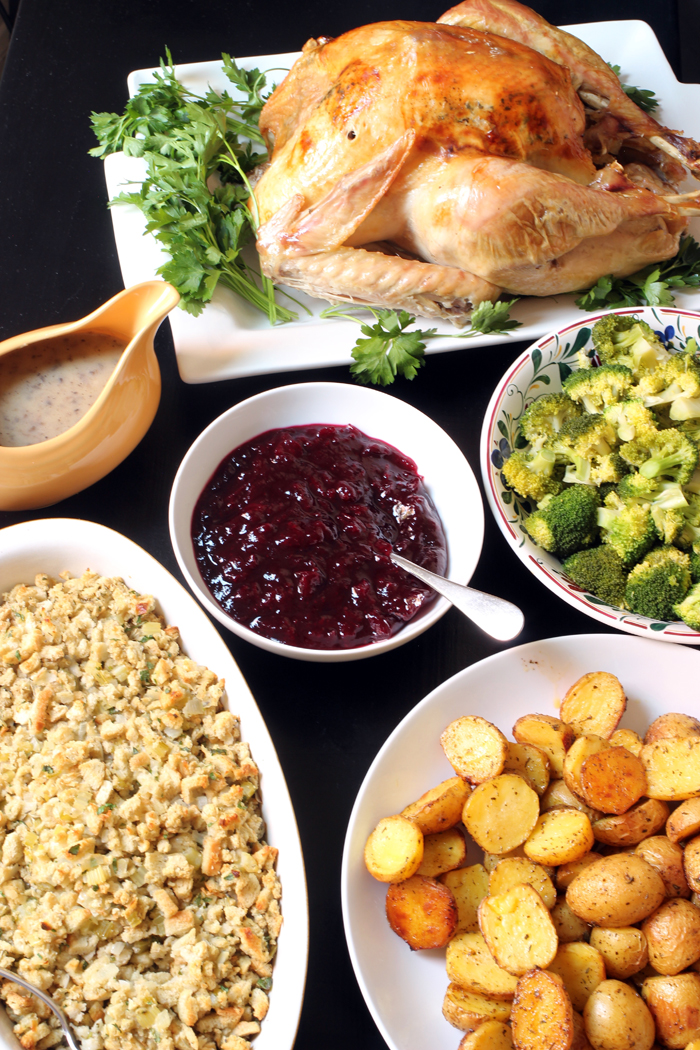 I have always loved cranberry sauce. For years though, my preferred variety came in round slices with ridges. Oh yes, yes, it did.
The FishFam was Team Jellied for quite some time.
I didn't think that we could ever change that. In fact one year, we did an experiment with Gramma's Homemade and my canned. You can see who won.
But a few years, knowing I had a ton of cranberries in the freezer, and knowing that homemade sauce would be healthier than most commercial brands, I decided to give it another try.
And the rest, they say, is history.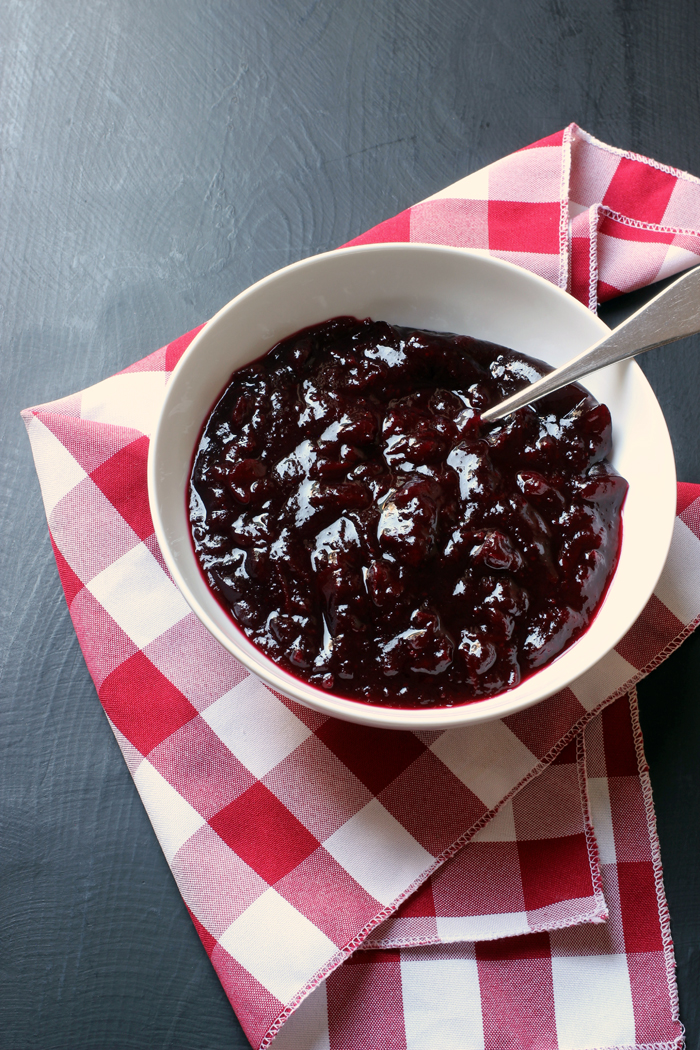 Yep. Homemade Cranberry Sauce is a winner around here. So much so, that I usually have to make a triple batch of this recipe in order to keep my people happy.
I made a few adaptations to traditionally cranberry sauce that I think really work here. Especially if you're a slow convert to homemade.
I remembered that most people I've known who've made the sauce and not liked it, commented that it didn't get thick. I decided to use less liquid in order to end up with a thicker product.
Oranges and cranberries are a classic combo, but I've never cared for the texture of the orange peel. It detracts. Instead I subbed in fresh orange juice for some of the liquid to add another layer of flavor. Without the bitter peel.
My final twist? I use brown sugar instead of white. I personally love the hint of molasses that brown sugar provides.
The result is a cranberry sauce that even my canned-only crowd LOVE! I hope your crowd does, too!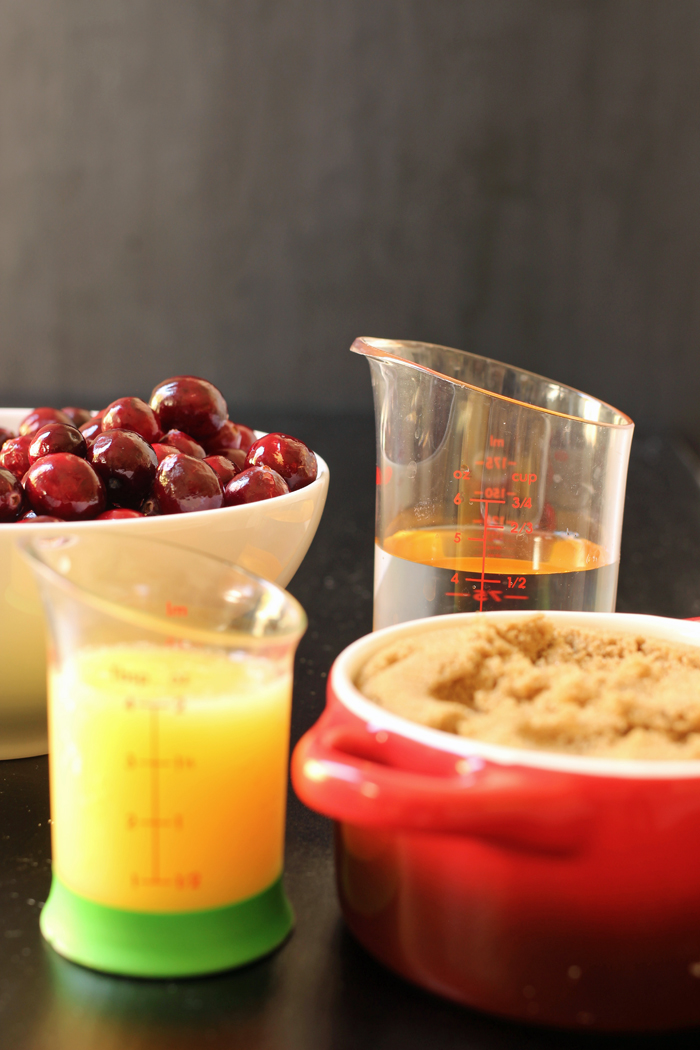 What's in cranberry sauce?
Cranberry sauce is typically a simmered concoction of fresh cranberries, water, and sugar. Some people add orange or lemon zest, ginger, or cinnamon. I like to use orange juice for some of the water.
What do you eat cranberry sauce with?
This sauce is great with cooked meats such as chicken, turkey, pork, or roast beef. The cool sauce is a tasty foil to the hot meat and trimmings. It's a perfect budget Thanksgiving recipe since cranberries often go on sale.
Cranberry sauce is also delicious on ice cream, oatmeal, or pancakes.
Can cranberry sauce be frozen?
Yes! This homemade cranberry sauce recipe is an ideal Thanksgiving Recipes to Make-Ahead and Freeze. Cook the sauce according to the recipe instructions. Cool and chill before storing in the freezer.
Be sure to label with with the recipe name and date so you can be sure to use it at the right time.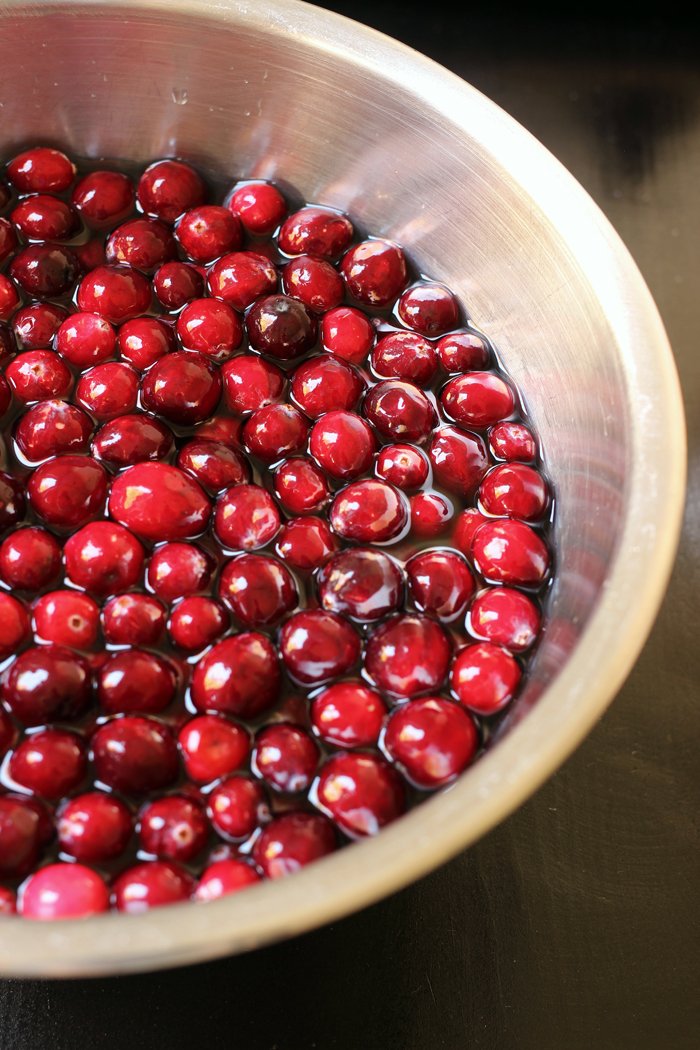 Is cranberry sauce supposed to be hot or cold?
Cranberry sauce is meant to be served cold, but warmed sauce would not be amiss on a bowl of vanilla ice cream.
What can you do with leftover cranberry sauce?
If you have any leftovers, you can package them into an airtight container and refrigerate for up to 3 days. Freeze the sauce for longer storage.
You can serve the sauce with leftover dinner items, just like you served it, or use it as a jam or fruit sauce substitute.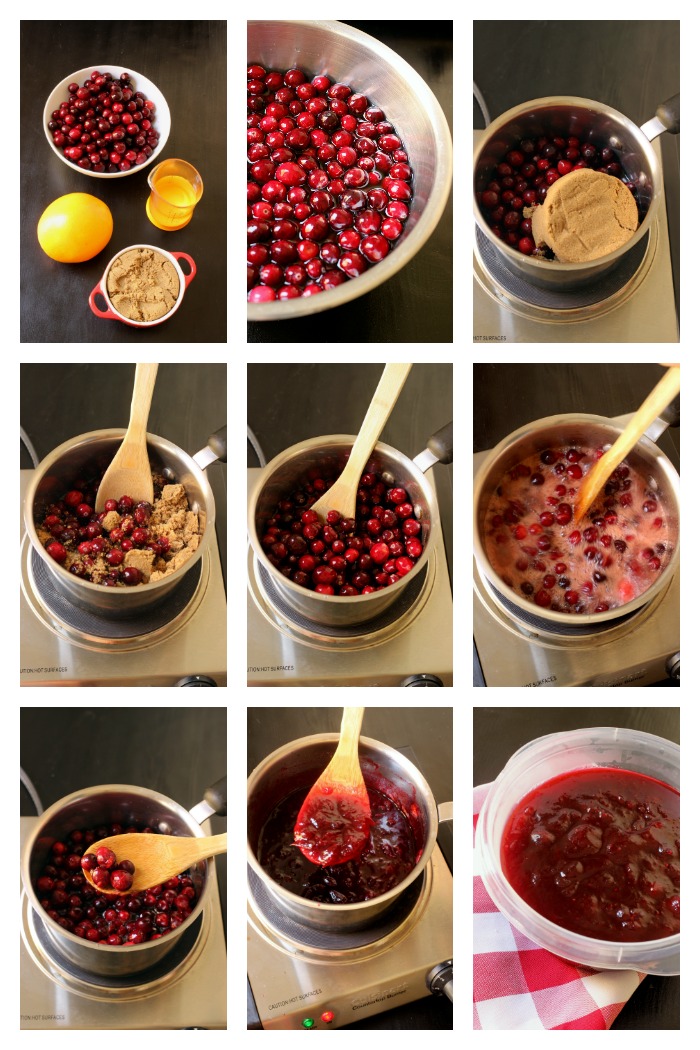 How do you make homemade cranberry sauce?
Cranberry sauce is super easy to make!
Set out your ingredients. This helps make sure you don't fumble or burn something on the stove.
Wash the berries. My mother-in-law, New England-born and raised, says you need to put them in a bowl of water. Use what floats. Ditch any that sink. Those are bad.
Combine the cranberries, sugar, water, and orange juice in a medium stockpot. Stir well to dissolve the sugar.
Bring the mixture to a rolling boil and simmer for 10 minutes or until the berries split and the sauce thickens.
Transfer the mixture to a covered container. Chill until ready to serve.
Store in the refrigerator for up to 4 days or freezer for longer storage.
Can you make jellied cranberry sauce?
We used to be Team Jellied, but we switched to the other side in '13.
For old times sake, I attempted making jellied cranberry sauce a few years ago, using this recipe. It worked, but I felt that there was just too much going to waste once I strained away the seeds and peels. A lot of work yielded too little sauce.
Since we enjoy the whole berry sauce, it's not worth it to me to make the jellied kind. But, if it's important to you, go for it!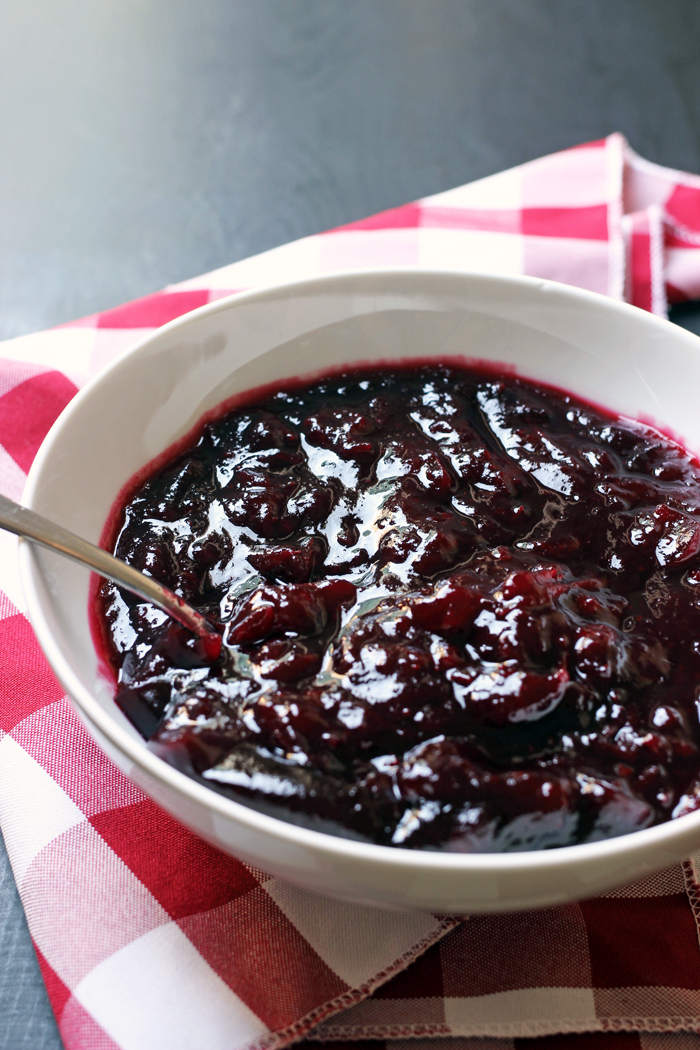 How can you save money making your own cranberry sauce?
So, the point of Good Cheap Eats is to:
Enjoy great food.
Spend less.
Not go crazy in the kitchen.
This recipe fits the bill on all counts. This homemade cranberry sauce tastes much better than the canned variety and it has a better ingredients list. Plus, it's easy to make so you won't go crazy making it.
But, can you save money?
While canned cranberry sauce does go on sale at the holidays — current prices at my Walmart range from $0.92 to $1.50 per can.
Fresh cranberries are currently $1.54. Add in the cost of the sugar ($0.50) and orange juice ($0.10) and the homemade (the equivalent of 1 1/2 cans) costs about $2.14 or $1.42 for a can.
$1.42 for a can's worth of superior cranberry sauce.
You can save even more by buying the cranberries on sale. Around the holidays, you should find them for about a dollar. I've found them as low as 25-cents a bag on clearance. At those times, I stock up and stash them in the freezer for all kinds of baking and saucing needs.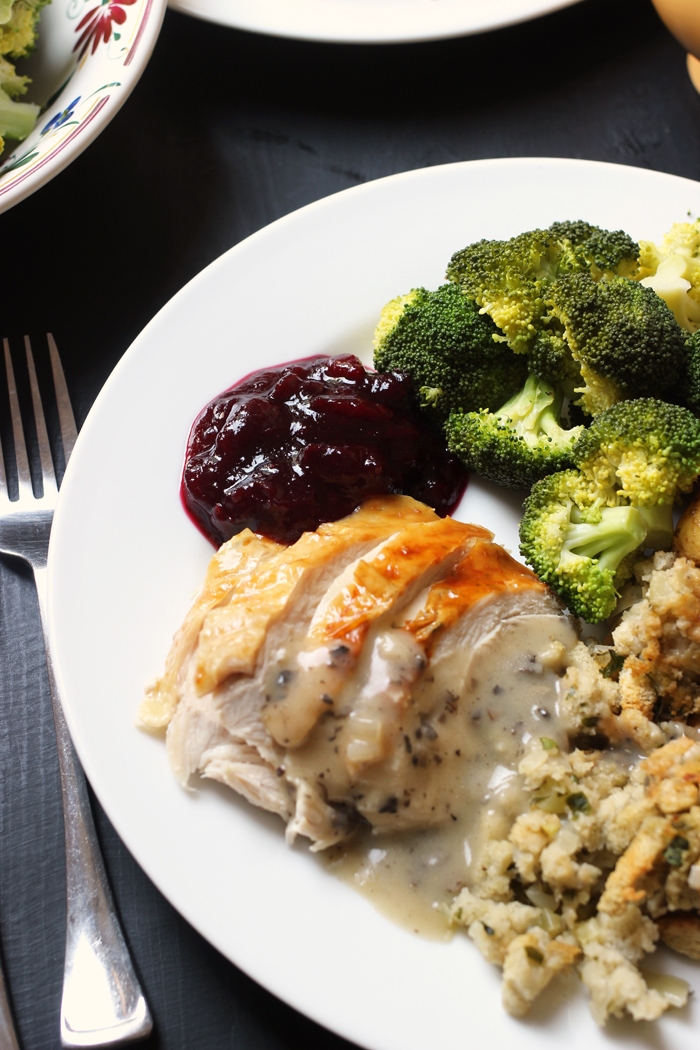 If you prepare this recipe, be sure to share a picture on social media and hashtag it
#GOODCHEAPEATS
. I can't wait to see what you cook up!
Easy Homemade Cranberry Sauce
Ditch the can this holiday season. Cranberry Sauce is incredibly easy to make yourself and it tastes amazing. It also freezes beautifully!
Ingredients
1

12-ounce package

fresh cranberries

may be frozen

1

cup

dark brown sugar

1/2

cup

water

1/4

cup

orange juice
Instructions
In a large saucepan combine the cranberries, sugar, water, and juice.

Bring to a boil, stirring.

Cook at a low rolling boil, stirring occasionally for 10 minutes.

Cool completely at room temperature, then cover and chill in the refrigerator until cold. Serve cold with cooked meats.
Notes
Sauce can also be stored in the freezer, for up to 2 months. Leftovers are delicious with ice cream, pancakes, and oatmeal.
Nutrition
Calories:
128
kcal
|
Carbohydrates:
33
g
|
Protein:
1
g
|
Fat:
1
g
|
Saturated Fat:
1
g
|
Sodium:
9
mg
|
Potassium:
88
mg
|
Fiber:
2
g
|
Sugar:
29
g
|
Vitamin A:
41
IU
|
Vitamin C:
10
mg
|
Calcium:
26
mg
|
Iron:
1
mg
This post was originally published in November 2013. It has been updated for clarity and relevance.