Are you planning for a Thanksgiving feast for friends? Need some fresh Friendsgiving Ideas? Here are some of the best budget tips and recipes for serving dinner and dessert this year.
Whether you're taking a dish to a potluck or prepping for a cozy sit-down dinner party, these Friendsgiving Ideas will help you get organized and ready to celebrate — on a budget.
Jump to:
Are you gathering with friends this year and find yourself looking for Friendsgiving Ideas that won't break the budget? It's a sad realization of adulthood that one Thanksgiving meal can cost as much as a week's groceries.
Yikes. Like your Aunt Vera's Double Rum Fruit Cake, that's too rich for my blood!
Thankfully, we've got Friendsgiving Ideas to help you enjoy a great holiday meal without overspending.
Why It Matters
People are more important than things. In hosting a Friendsgiving, you already recognize the value of relationships, especially with people you're not related to. Gathering with friends is more important than how fancy or expensive the food.
Debt isn't worth it. Overspending at the holidays just isn't any fun; neither are bills that you're still paying in February. Keeping your Friendsgiving costs under control will benefit you for months to come.
Frugal food tastes amazing! It doesn't have to be expensive to taste good.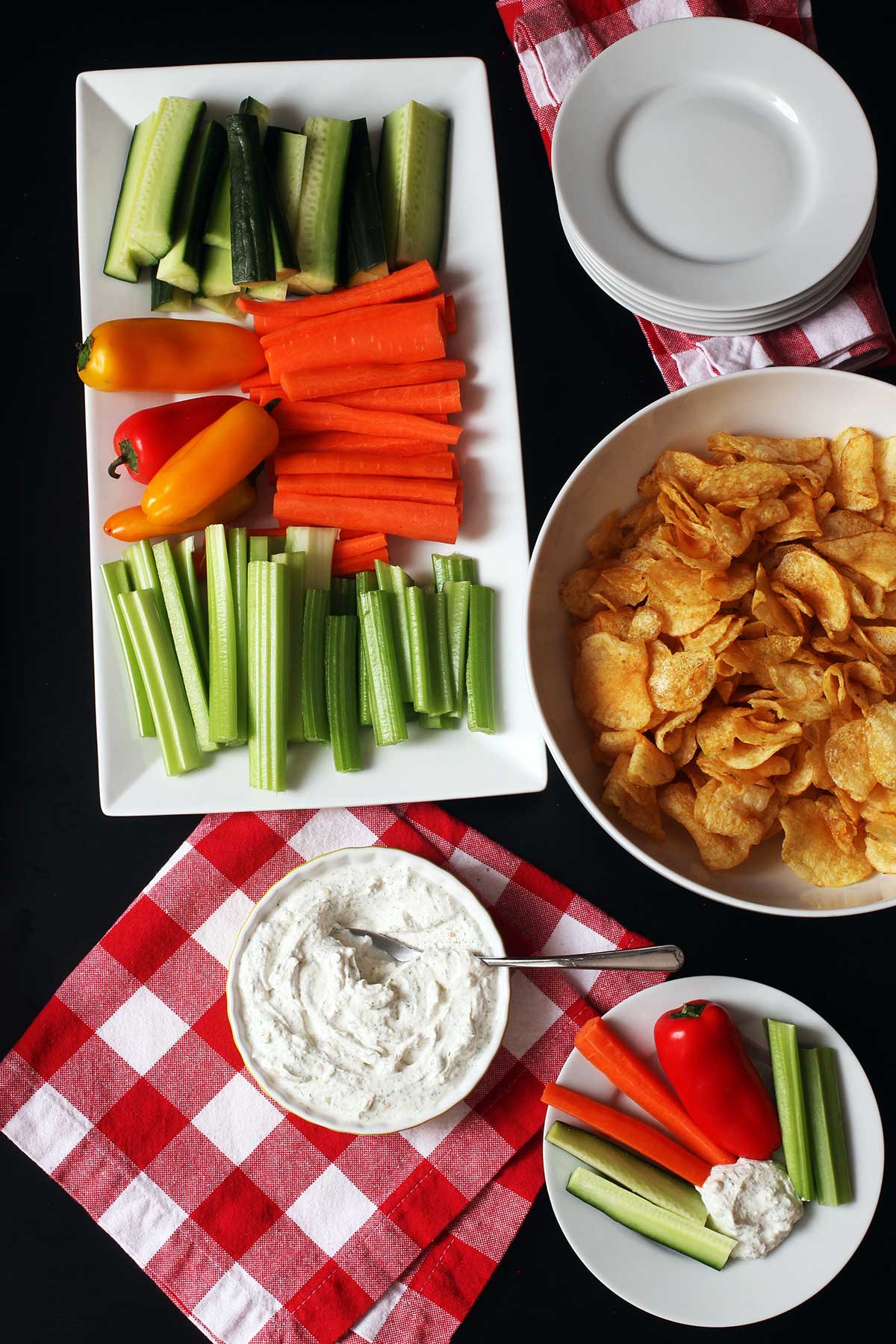 Budget Tips
There are many ways to host budget-friendly holiday meals. Here are some Friendsgiving Ideas to help you save on food costs:
Shop the sales. You can pick up some great deals for the holiday as well as for the coming months.
Let the prices plan your meals. As hard as it is to forego some traditional favorites, if it's too expensive, then save it for another time. Plan your meals around ingredients you can source affordably.
Choose budget recipes for Friendsgiving. While it's tempting to pull out all the stops at the holiday, enough is as good as a feast. Ma Ingalls says so. Choose recipes that are naturally budget-friendly. (Hint: scroll down for some yummy ideas!)
Think outside the box. Part of the fun of a nontraditional
Be mindful of leftovers. Chances are when you prepare a large feast, you make too much. Save those leftovers! While they are great reheated the next day, there are lots of meals that can be made from leftovers.
Hosting Suggestions
If you're not used to hosting a large party, here are Friendsgiving Ideas to help you be the host with the most:
Check your tableware. Decide if you're going to use real dishes or paper plates. There's no right answer here, but if you plan on using china or ceramic dishes, count your plates now and make sure you have enough. The same goes for silverware and napkins.
Borrow, rent, or buy what you need. Obviously, borrowing is the more economical way to go. If you want a more formal table setting and yours is a large group, ask friends to see who you can borrow from and then figure out a way to tell yours apart from theirs. If you end up buying something, you may be able to sell it later to recoup some of the cost.
Does everyone have a place to sit? Again, if it's a casual potluck where folks will mill about, no problem. But, if you'd like to have everyone sit at the same time, make sure you have enough table space and chairs for everyone. Again, borrow, rent, or buy what you need.
What about kids? If you're not a parent, this may be something new. Review these tips for kids table thanksgiving activities.
Send leftovers home. If you anticipate a lot of food, load up on some meal prep containers so that you can send leftovers home with friends.
FAQs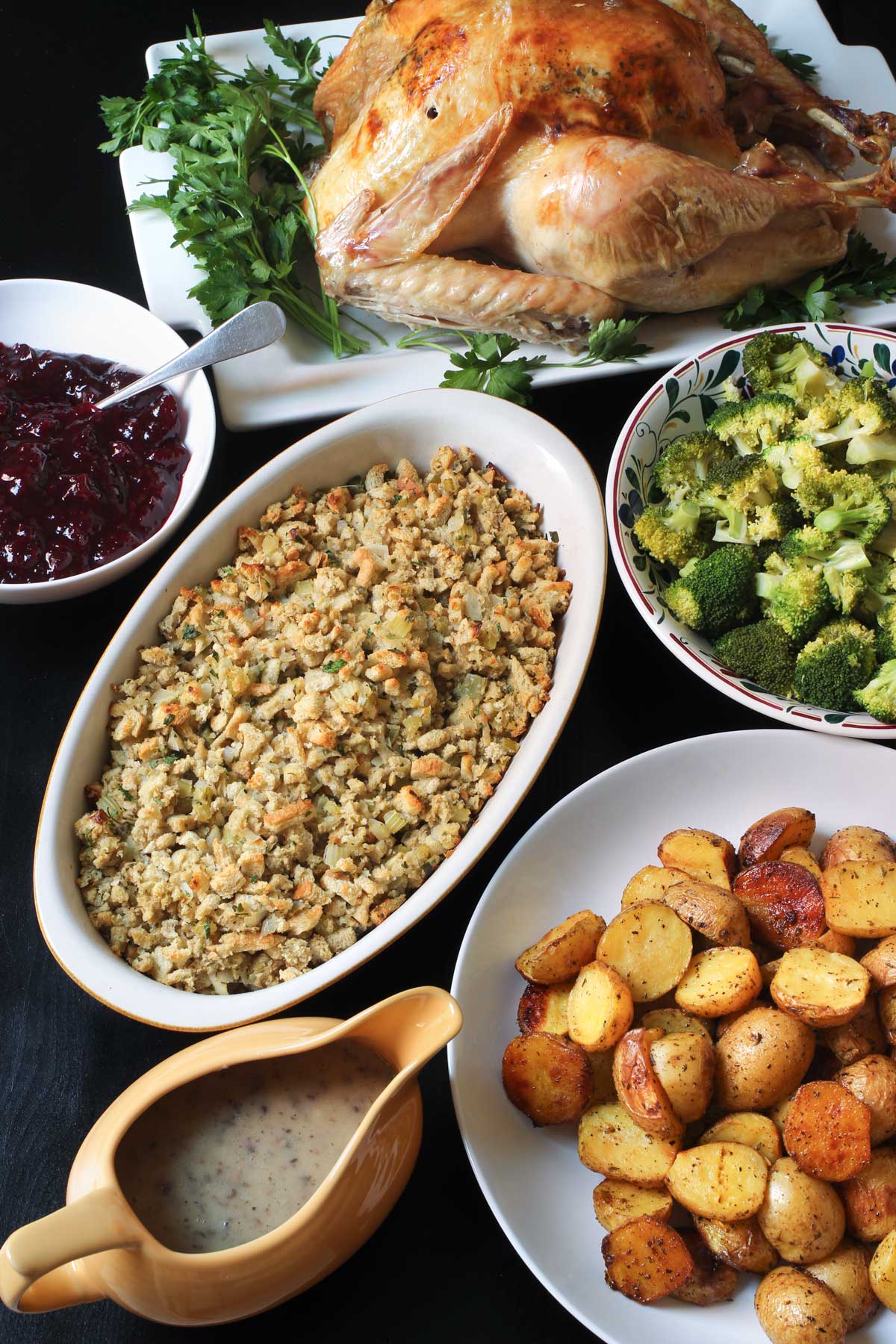 Recommended Recipes
There's no right way to plan your menu. It's really up to you and what you want to do this year. If you're doing a lot of cooking, remember there are lots of Make-Ahead and Freeze Thanksgiving Recipes.
Consider these delicious Friendsgiving Ideas for your meal plans:
Easy Appetizers
Simple Main Dishes
Super Sides
Desserts
This post was originally published in November 2016. It has been updated for content and clarity.