A relish tray is a great dish to add to the appetizer or dinner table. My mom's recipe is super simple with veggies, olives, and pickles.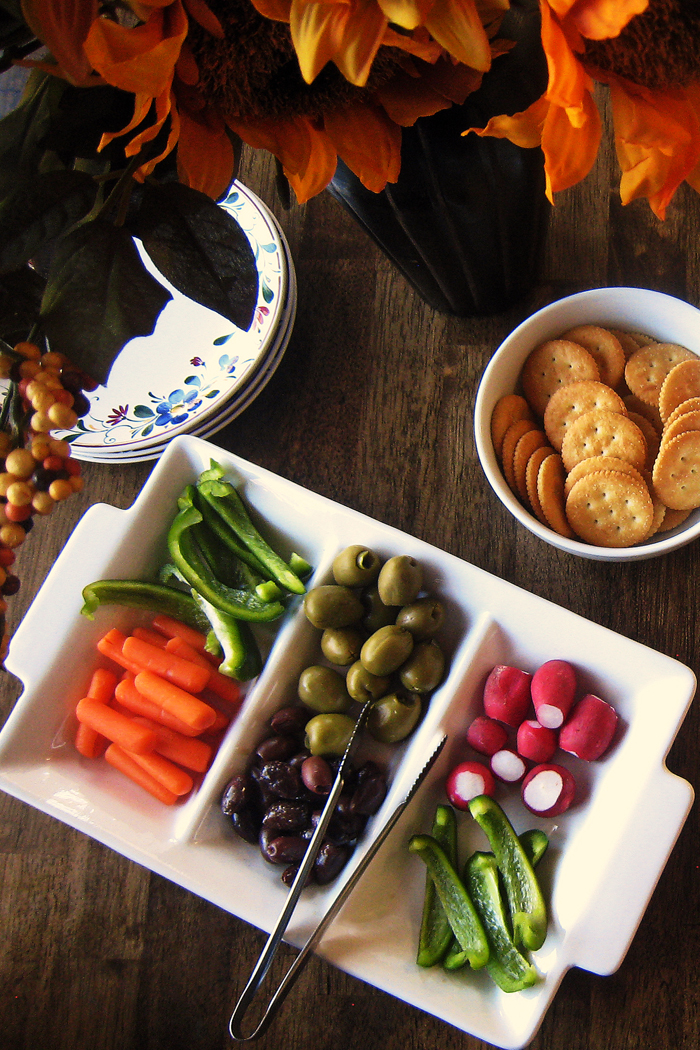 Holiday appetizers can get so complicated. We fool ourselves into thinking that we need to make a big froofroo spread before the bigger froofroo spread we call the holiday dinner.
Times have changed.
At least since I was a kid. Things were a bit simpler, less-Pinterest-centric, and a lot more relaxed.
The appetizers, hors d'oeuvres, amuse-bouches, snack, whatever you want to call them, were always a pretty simple affair when I was growing up. My mom was a fantastic hostess, even on the tight budget my parents lived on. She always prepped a huge meal for Thanksgiving, Christmas, and often New Years, opening our home to whomever was in want of a holiday meal with family.
And she typically made just one thing on Thanksgiving for the pre-dinner bite: the relish tray.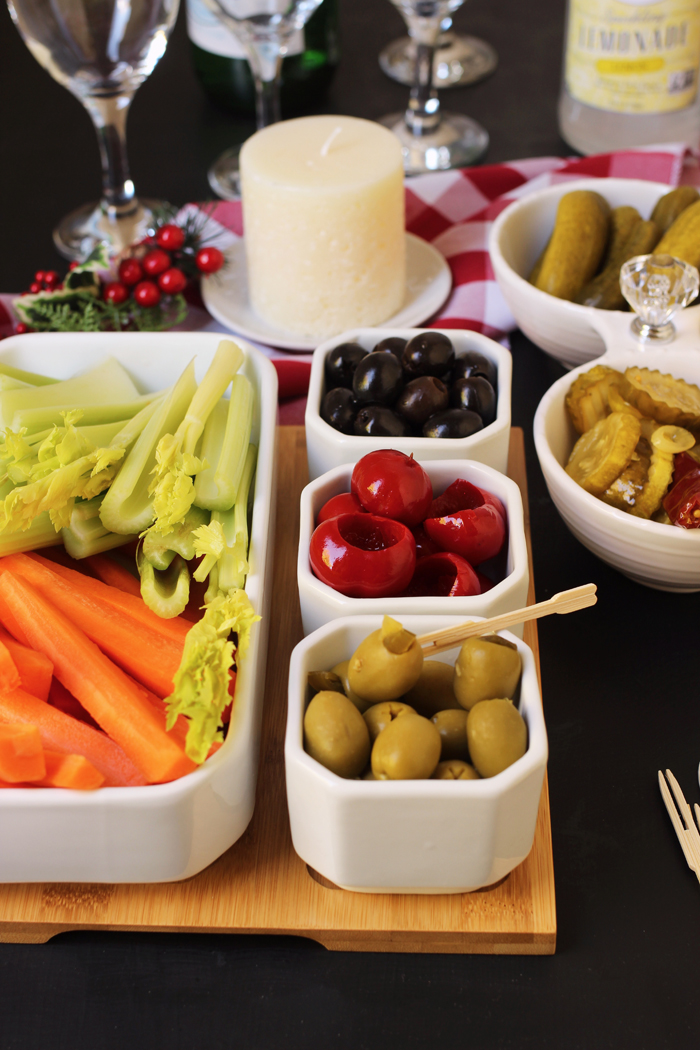 The Classic Relish Tray
I've heard that the relish tray is perhaps a midwestern tradition. And likely it is. My mom (and her mom before her, and her mom before her) grew up in southeastern Minnesota. With roots going back at least 120 years, I'd say yes, the relish tray is likely midwestern.
To me, it says, "home."
The relish tray was nothing fancy, just celery and carrot sticks, cut the old-fashioned way, as well as an assortment of olives, pickles, and maybe a few radishes. The cut-glass dish that held them, however, was very fancy. It's probably smaller than I remember it, but it always exclaimed, "Special!" to me.
We children would snack on these little tidbits while the smell of roast turkey and stuffing drifted throughout the house. And yes, you should let the kids wear the black olives on their fingertips; it's all part of the fun!
Later that cut-glass dish, replenished with more olives, would rest on the dinner table and perhaps be passed around so folks could add another tidbit or two to their plates.
It's a sweet tradition that deserves a place on today's table.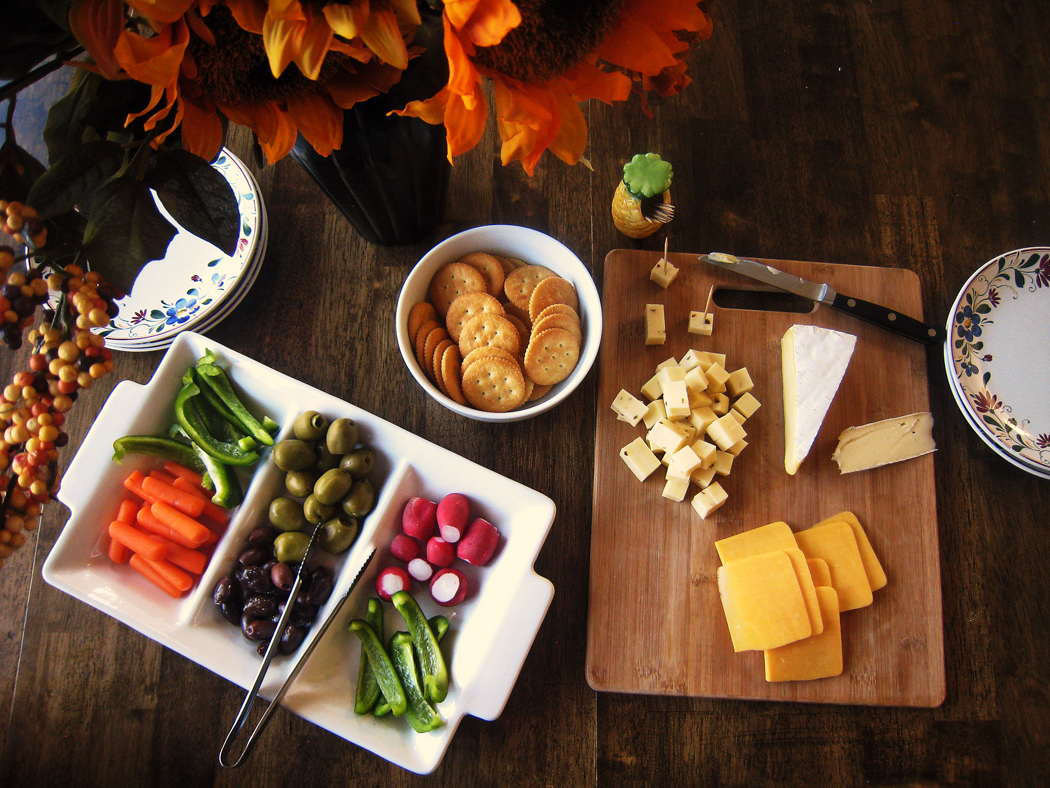 The word relish typically denotes a chopped mixture of pickled foods, such as sweet pickle relish that might go on a hot dog.
According to the New Pillsbury Family Cookbook, 1972, "relishes are a welcome addition to any meal as an accompaniment to meats. Some relishes also can be served as a salad or as an accent to many sandwiches."
What goes on a classic relish tray?
A classic relish tray can hold true relishes, of course, but it also includes a variety of pickled foods, such as pickled cucumber, olives, and peppers, as well as celery and carrots.
Many of these ingredients are affordable and long-keeping, making them ideal additions to a holiday spread.
What is the difference between a relish tray and a veggie tray?
A relish tray focuses on pickled foods while a veggie tray usually features fresh vegetables. However, there's no reason why there can't be some overlap between the two.
What do you do with leftovers from a relish tray?
Should there be any leftovers on your relish tray, package them up and store in the refrigerator. Use within 4 days.
You may want to chop the olives into a tapenade and serve sandwiches to use up both the pickles and olive spread.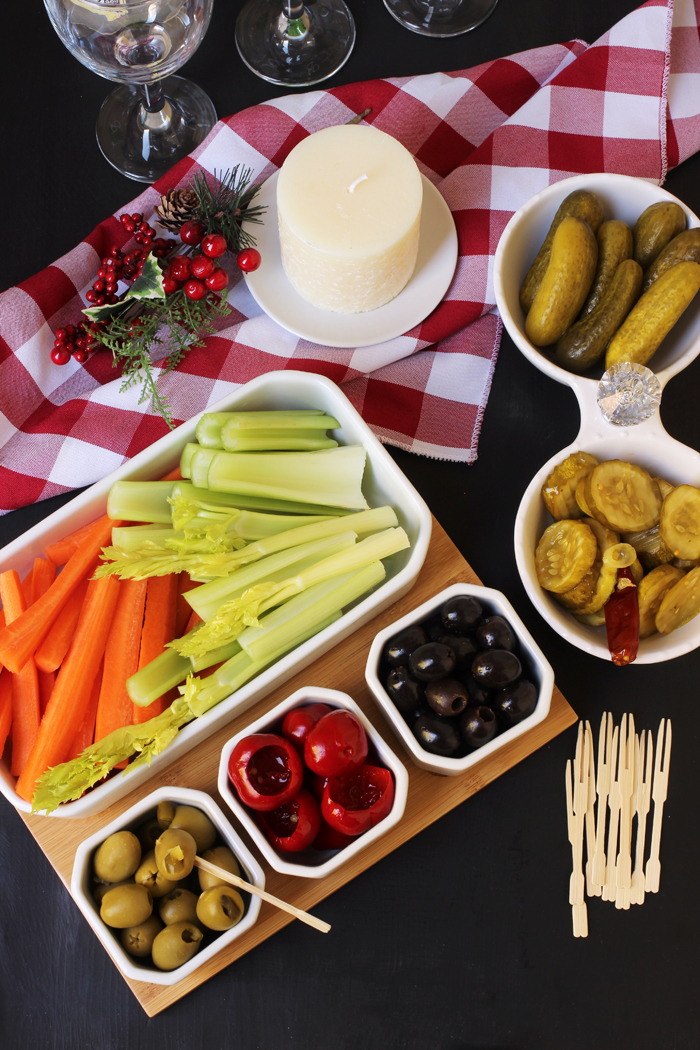 How to put together a relish tray on a budget:
Traditionally, like back in my mom's childhood (and the women of generations prior) pickled foods were made in the home each summer as a way of preserving the harvest from the family garden. Today, not everyone is so well versed in preserving.
That said, making homemade pickles is a great thing to do!
Nowadays, pickles and olives and jarred peppers can cost a pretty penny. Consider these budget tips as you put together your relish tray:
Shop the sales. In the weeks leading up to the holidays, you'll find lots of sales on party foods, pickles and preserves included.
Shop the clearance. You never know what you're going to find on the clearance aisle. Keep your eyes peeled for good discounts.
Buy generic. Generic foods are often made by the same manufacturers as brand labels. You can often save up to half the price by purchasing generic labels.
Check out the salad/olive bar. Since you don't need a lot of any one ingredient for a relish tray, check out the salad and olive bar at your local grocery store. You may be able to purchase quite an assortment for very little money.
With a little creativity, you can easily prep a delicious holiday meal on a budget.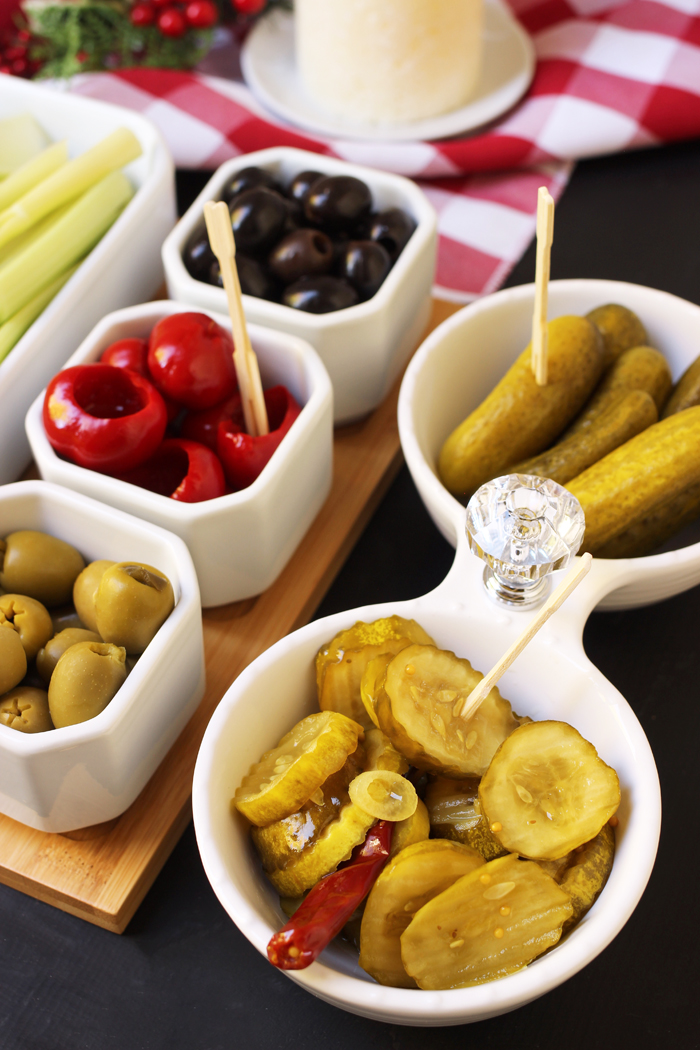 If you prepare this recipe, be sure to share a picture on social media and hashtag it
#GOODCHEAPEATS
. I can't wait to see what you cook up!
Easy, Affordable Relish Tray
A relish tray is a great dish to add to the appetizer or dinner table. It is super simple and totally affordable to make with select veggies, olives, and pickles.
Ingredients
1

cup

whole black olives

- try some different varieties from the olive bar at your local grocer's

1

cup

assorted pickles

- vary the choices from dill to sweet to spicy, maybe throw in some itty bitty cornichons, too

1

cup

radishes

or sliced turnip

4

carrots

cut into sticks the old fashioned way if you wanna go retro

4

ribs

celery

cut into sticks

1

cup

pepperoncini

- try a few different colors and varieties like pickled cherry peppers, roasted red bell peppers, and fresh red, green or yellow bell peppers
Instructions
Prepare the vegetables as necessary.

Arrange the various ingredients on a tray. Use a pretty, divided dish.
Notes
Should there be any leftovers on your relish tray, package them up and store in the refrigerator. Use within 4 days.
Nutrition
Calories:
41.7
kcal
|
Carbohydrates:
4.34
g
|
Protein:
0.87
g
|
Fat:
2.75
g
|
Saturated Fat:
0.37
g
|
Sodium:
447.79
mg
|
Potassium:
181.02
mg
|
Fiber:
2.16
g
|
Sugar:
1.89
g
|
Vitamin A:
2881.38
IU
|
Vitamin C:
16.44
mg
|
Calcium:
32.41
mg
|
Iron:
0.34
mg
This post was originally published in November 2011. It has been updated for content and relevancy.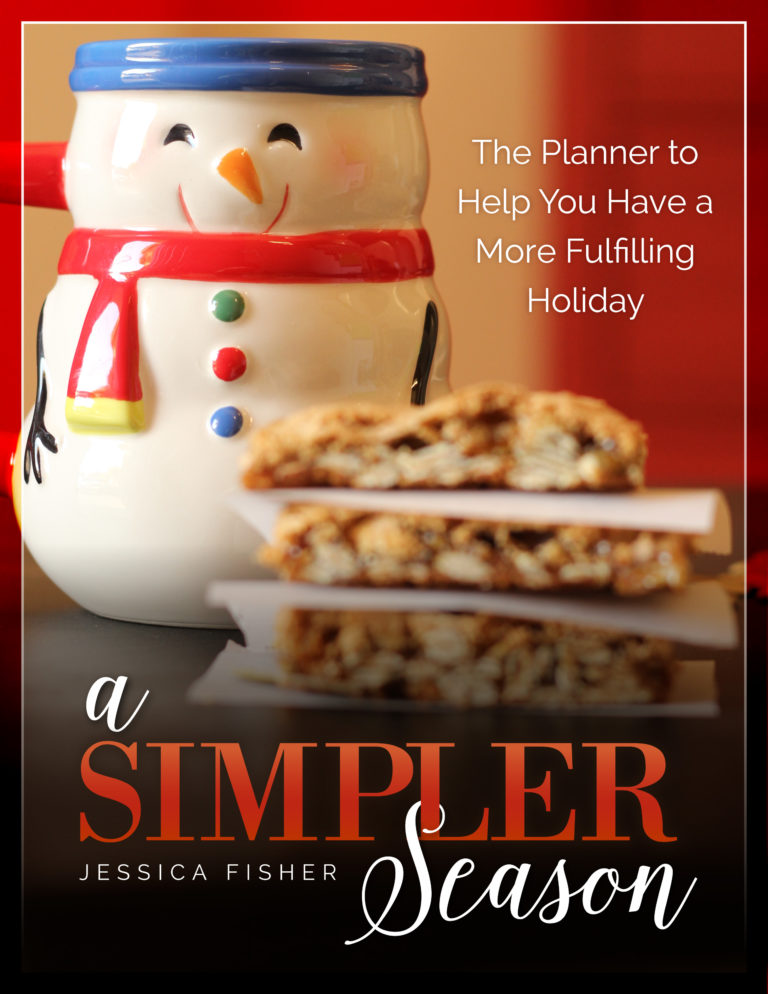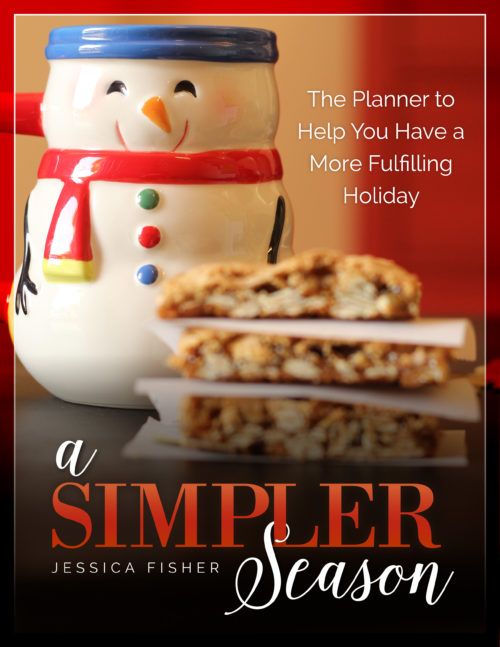 Do you crave a simpler holiday season?
A Simpler Season holds almost everything you need to do just that.
This guide to planning the winter holidays provides creative ideas , time-saving tips, and budget-minded inspiration for making the most of Thanksgiving, Christmas, and New Year's.
With the busy family in mind, I've provided recipes, to-do lists, children's activity sheets, planning pages, gift ideas, and step-by-step tutorials for creating homemade gifts.