Put your feet up this Thanksgiving with this Make-Ahead and Freeze Thanksgiving Side Dishes freezer cooking plan.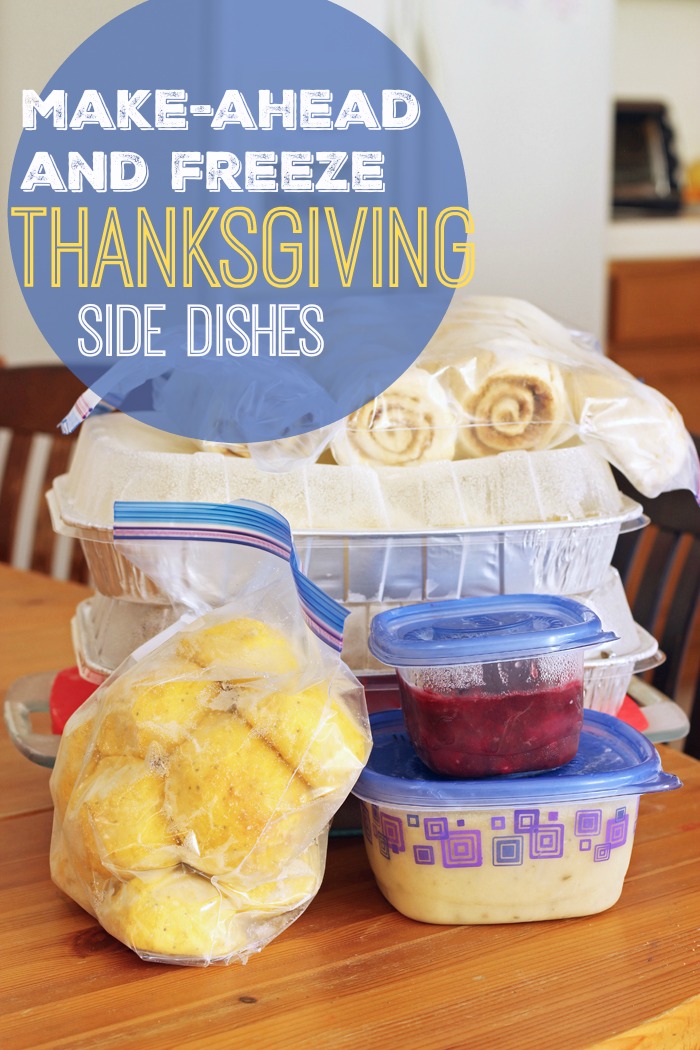 Thanksgiving is just a few weeks away! After years of doing all the cooking, I was so thrilled to go to start heading to my in-laws' house every year for Thanksgiving. They have a lovely, spacious home with lots of spots to relax. The kids play with the grandparents, feed the horses, or entertain themselves, and FishPapa and I get to just chill. I love going there.
That said, I'm not one to pawn all the work off on my mother-in-law. She works a full-time job and doesn't regularly cook for an army of 8. The last few years it has worked really well when I made a bunch of side dishes and desserts and froze them. Then I loaded up the cooler and took Thanksgiving to them.
I've worked those delicious, Thanksgiving side dishes into a freezer cooking plan to share with you.
Whether you're hosting Thanksgiving this year, taking a few dishes to share to a family gathering, or simply want to get ahead on holiday-style meals this season, this freezer cooking plan is for you!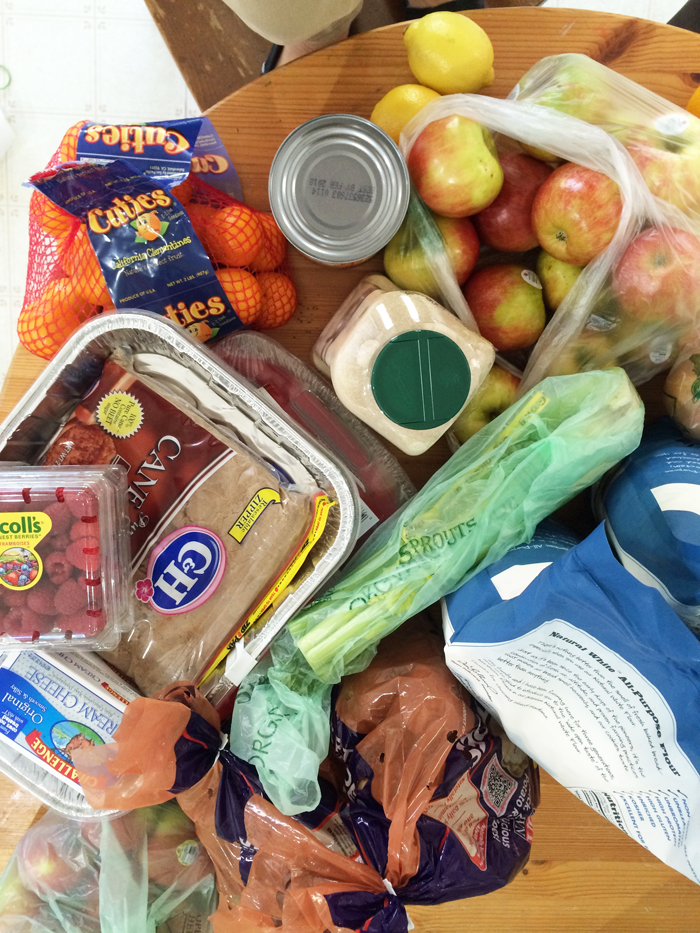 Make-Ahead and Freeze Thanksgiving Side Dishes Freezer Cooking Plan
Here are the recipes I chose for the plan:
Cooking up these items takes only a few hours and the rewards are huge!
If you haven't noticed already, these dishes would work for Christmas, New Years, and any other big feast you've got planned over the next couple months.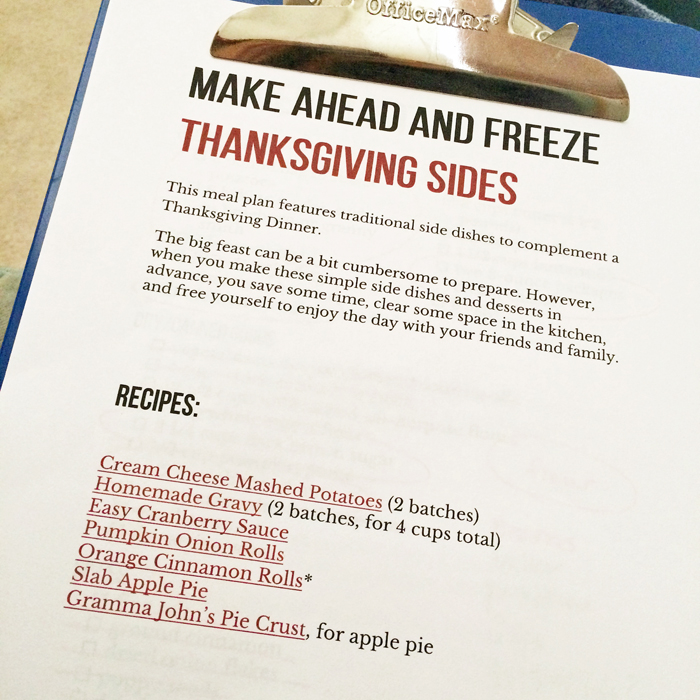 CLICK HERE TO DOWNLOAD THE FREE PRINTABLE PLAN HERE.
I included the Orange Cinnamon Rolls so that we can have our traditional Turkey-Shaped Cinnamon Rolls without a lot of hassle. You can read here how easy it is to freeze cinnamon rolls. But feel free to serve those for brunch, breakfast, snacks, or desserts.
Having these Thanksgiving Side Dishes and Dessert ready to go in the freezer frees me up to really put my feet up when we get to Gramma's house. Yay!
Originally published November 13, 2015. Updated November 5, 2016