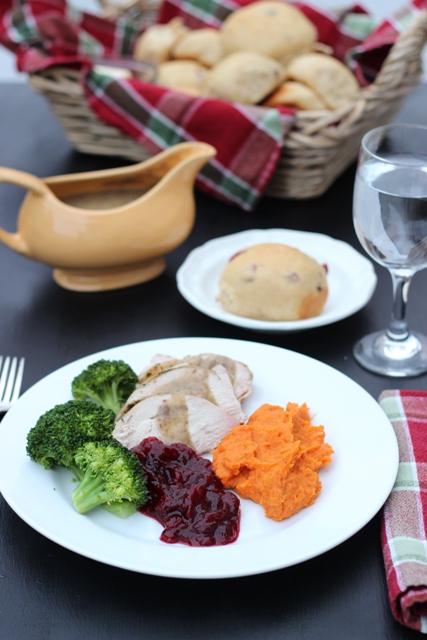 I was raised to think that making homemade gravy was difficult. It wasn't some plot by my mother to get me to like canned gravy. But, it really was a fearful thing for many of the women in my extended family.
What if there were lumps?!
That would be the kiss of death, particularly at a holiday dinner. So, whenever there was a big meal with gravy, despite how many cooks were in the kitchen, we either busted out a jar of commercial gravy or we summoned Debra. Debra, married to my cousin Steve, knew how to make gravy. So that was her job every thanksgiving. That, and stuffing. She made an awesome stuffing.
Years later when I became a Bon Appetit convert, I learned how to make gravy. And usually it turns out great. No lumps. If anything, mine might be too thin because I wasn't patient enough to let it thicken or I added the broth in too quickly.
But, trust me when I say that making gravy is not hard.
It is also an essential part of the Thanksgiving Meal. Gravy is necessary, people. Necessary.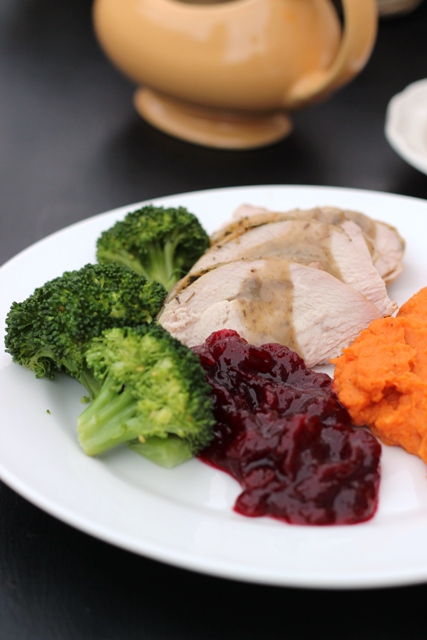 Today I'm sharing a Mushroom and Onion Gravy that we loved. I purposely made a double batch so that I could make a Turkey Pot Pie with leftovers. That recipe is coming soon.
In the meantime, let's focus on gravy. Here are some things you should know:
You can make the gravy in advance. Chill it and store it either in the fridge or the freezer. Thaw it in the fridge and then reheat it on the stovetop. Whisk it before serving to adjust the texture.
The gravy will be more flavorful if you use pan drippings from the roast turkey. If you choose the make-ahead option, it will be just as tasty without. Save the drippings and make another batch of gravy a different day. You'll be less stressed on Thanksgiving.
Not all vegetable broths are created equal. Since I've yet to perfect a homemade vegetable broth, I've tried out a few different varieties. Trader Joe's isn't very flavorful and tastes almost sweet. Emeril's, on the other hand, rocks. Buy that one.
Leftover gravy goes very well in pot pies, soups, and stews. Don't throw it out! Use it creatively in another dish, or bake some biscuits to go with.
Recipe: Mushroom and Onion Gravy
Ingredients
7 tablespoons butter
1/2 cup finely chopped onion
8 ounces mushrooms, finely chopped (I pulsed them in the food processor)
1/2 cup flour
4 cups turkey, chicken, beef, or vegetable broth or stock
1/4 teaspoon sage
kosher salt and freshly ground pepper to taste
Instructions
In a medium saucepan, melt 4 tablespoons butter. Add the onion and cook on low for 15 minutes, covered. Add the mushrooms and cook another 15 minutes on medium.
Add the remaining 3 tablespoons butter and allow it to melt. Stir in the flour and cook for a minute. The mushroom mixture will appear like a thick paste.
Slowly whisk in the broth, adding a little at a time, until the liquid is incorporated and the mixture is smooth. Simmer until thickened, about ten minutes.
Season with the sage, salt, and pepper.
To freeze: Store the cooled gravy in an airtight container in the freezer for up to 2 months. Thaw and reheat in a saucepan. Whisk to recombine. Serve hot.
Preparation time: 5 minute(s)
Cooking time: 40 minute(s)
What's your favorite kind of gravy?