Enjoy in-season pears in this delicious, spiced pear cake. It mixes up quickly and serves as a perfect snack any day of the week.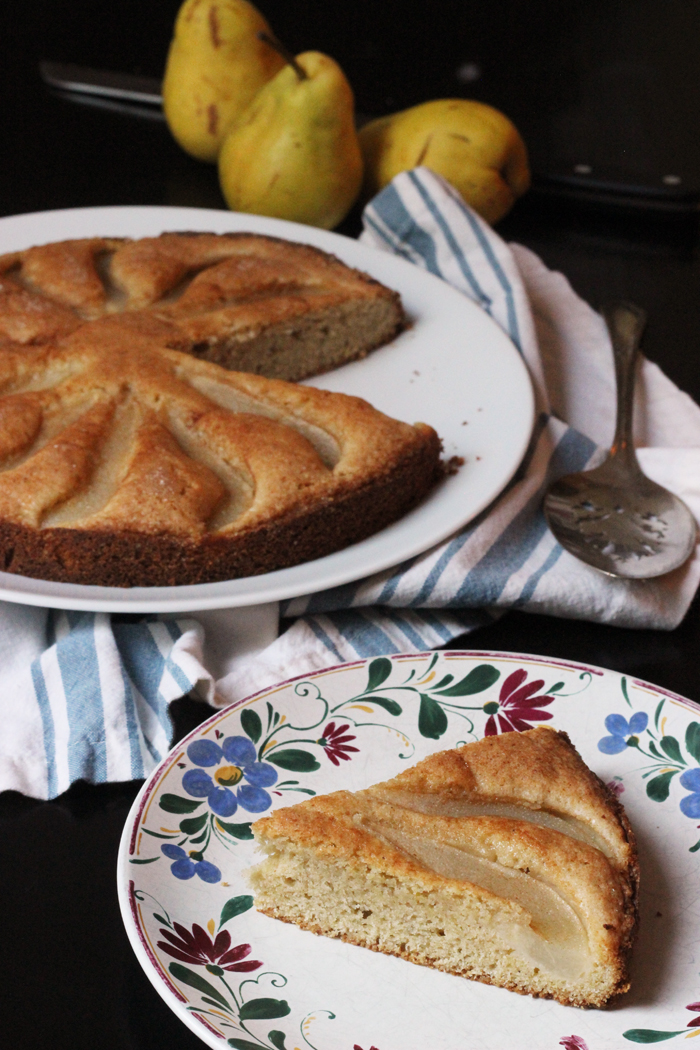 You see that pears are on sale at the store this week. I mean, they're practically on perpetual sale it would seem, at the low price of only 99 cents per pound. But, besides eating them fresh, what should you do with them?
Bake them into cake, that's what!
Pear cake is incredibly easy to prepare, and THIS Spiced Pear Cake is the perfect pear dessert. Its impressive presentation makes it the ideal candidate for sharing with guests or taking to an event, but it's simple enough to turn into an afterschool snack for the kids.
When are pears in season?
While typically considered a late summer/fall fruit, pears seem to be readily and inexpensively available all year round. You know what that means, right?
You can enjoy pear cake twelve months out of the year! And you'll certainly want to when you see how easy it is to prepare this pear cake.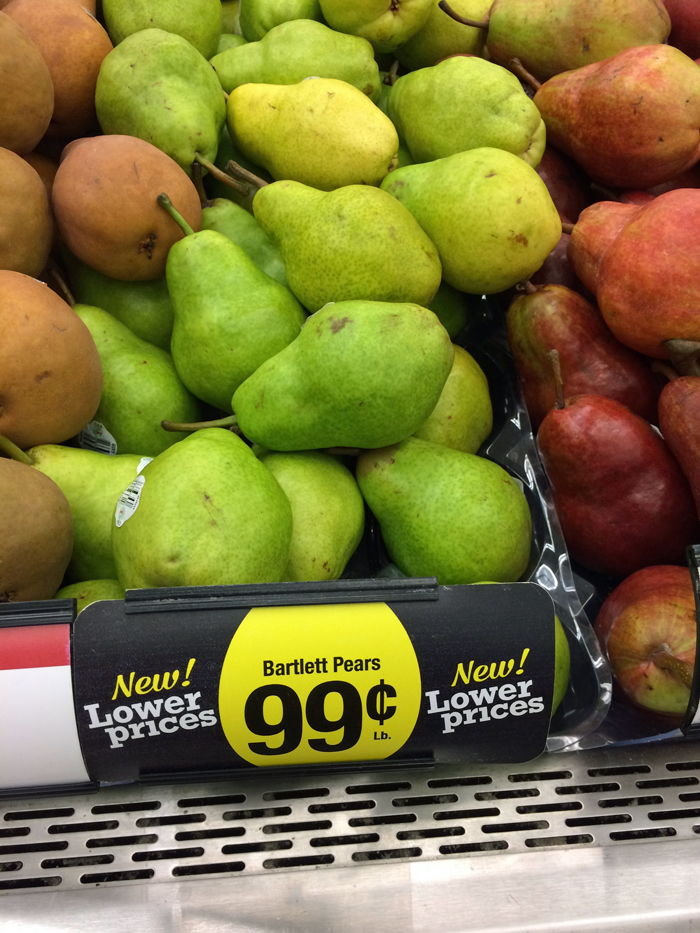 How do you choose pears?
I have an almost magical memory of purchasing a pear at a sidewalk Parisian fruit vendor and peeling it with my Swiss army knife on a park bench near the Musee Marmottan over twenty years ago. Choosing a pear for that occasion necessitated allowing the vendor to choose one that was perfectly ripe.
Unfortunately, most of us don't have those daily pear-choosing moments. Since that almost Proustian moment so long ago, I've purchased pears a week or two in advance of serving.
You see, commercial pears in the US are packaged long before they're ripe. One of the perks of pears is that they do ripen well off the tree which is a good thing since ripe pears bruise quite badly. Plan in advance, and purchase your pears rock hard and blemish free.
Can you ripen pears at home?
Once home, leave the pears at room temperature until they ripen. In the case of Bartlett pears, they will yellow softly and soften. Once they are ripe, enjoy them quickly or refrigerate for a day or two to buy yourself some time.
Should I cook pears or leave them fresh?
Pears can be used poached, simmered into sauce, or used in baking. They are also delicious served fresh out of hand or in salads.
What are some good pear recipes?
These are some of my favorites:
Baked Pears with Ginger Crumble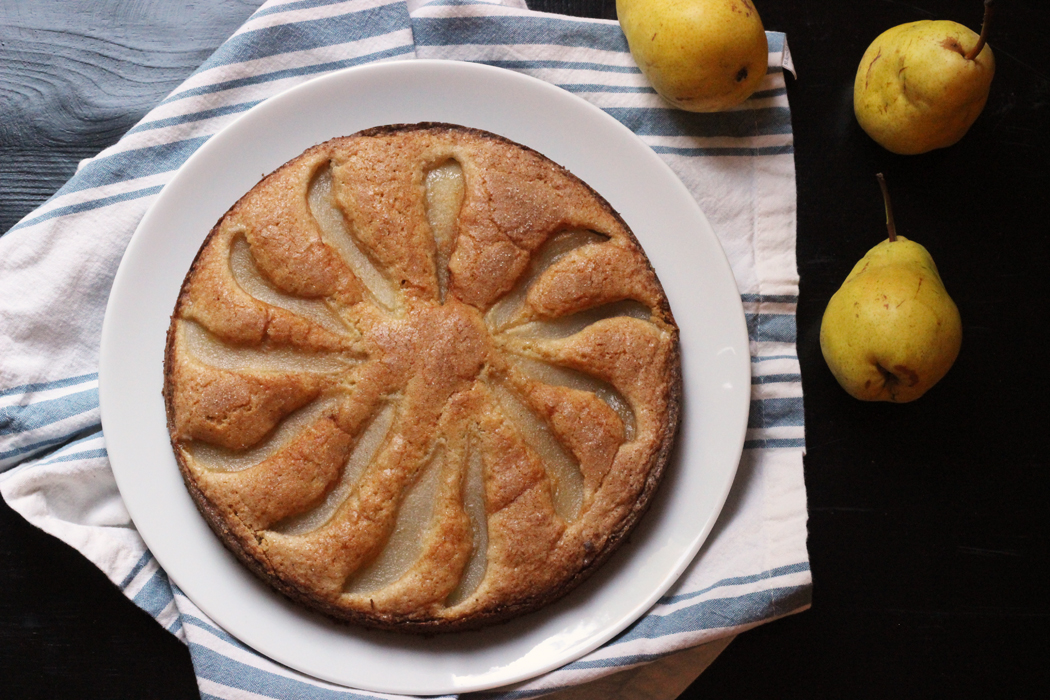 How to make this good and cheap:
You know I don't typically want to make something if I can't make it good as well as cheap. Here are some of the strategies you can use to make this recipe more economical:
Stock up on ingredients when they are on sale. When I find regular kitchen staples on sale, I buy a lot. I'm currently using a price book to track prices and that's saving me money. For this recipe, keeping an eye on the price of flour, butter, and spices can help keep the price down. And of course, stock up on pears when they're at a great price!
Buying in bulk – I also have gotten into the habit of buying cases of flour from Bob's Red Mill or VitaCost so that I always have baking supplies on hand.
How I make this recipe easy:
This recipe really couldn't be easier than it is, but having the right kitchen tools can really make your time in the kitchen more enjoyable. Over time, I've honed my collection so that they are perfect for my needs.
Here are the tools that I use for this recipe:
hand mixer – I've had mine for years now and love it for quick mixing jobs.
springform pan – A must-have for cheesecakes and snack cakes.
mixing bowl – I love having a set that nests.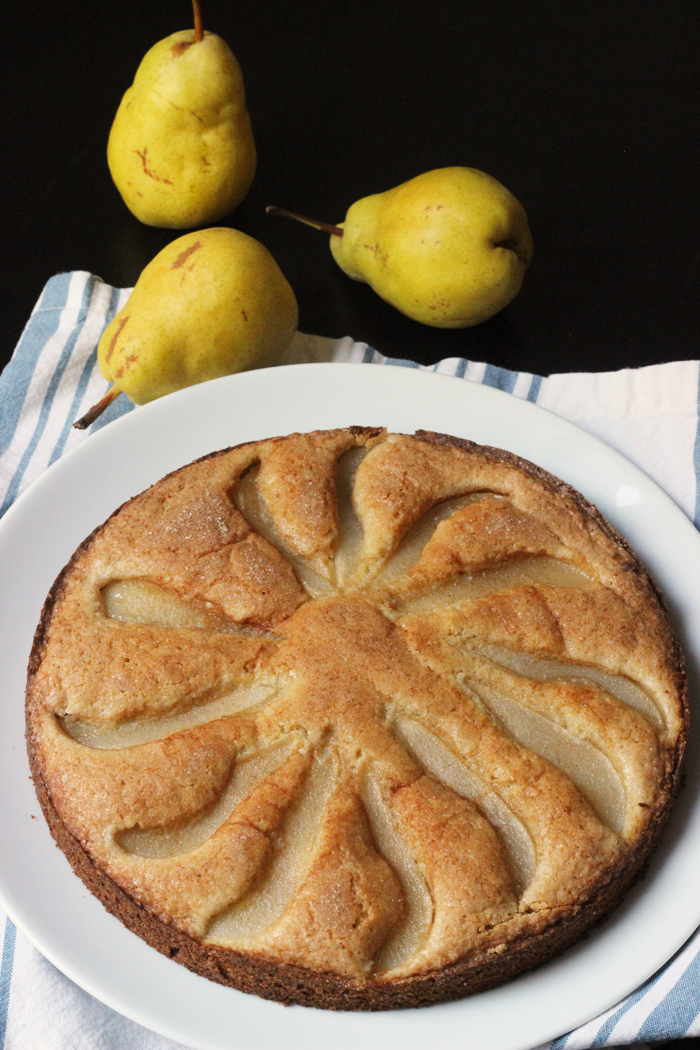 Spiced Pear Cake
Enjoy in-season pears in this delicious, spiced pear cake. It mixes up quickly and serves as a perfect snack any day of the week.
Ingredients
1 1/4

cup

unbleached all-purpose flour

1

tsp

baking powder

1

tsp

lemon, zested

1/2

tsp

ground cinnamon

1/4

tsp

salt

1/4

tsp

ground nutmeg

1/4

tsp

ground ginger

1/2

cup

butter

, softened

3/4

cup

granulated sugar

plus 1 tablespoon

2

egg

1

tsp

vanilla extract

2 to 3

pears

peeled, cored, and cut into 1/8ths
Instructions
Preheat the oven to 350°. Grease a 9-inch springform pan.

In a large mixing bowl, whisk together the flour, baking powder, zest, 1/4 teaspoon cinnamon, salt, nutmeg, and ginger.

In another large mixing bowl, cream together the butter and 3/4 cup sugar until light and fluffy. Add the eggs, one at a time. Blend in the vanilla.

Add the flour mixture and blend until well combined. Do not overmix.

Pour the batter into the prepared pan. Place the pear slices in a circle around the surface of the cake, spacing about 1/2-inch apart.

In a small bowl, combine the remaining 1/4 teaspoon cinnamon and the 1 tablespoon sugar. Sprinkle this mixture over the pears.

Bake the cake for about 30 to 35 minutes or until a tester comes out with a few crumbs attached.

Cut around the cake to loosen it from the sides of the pan. Release the sides of the springform pan. Cool on a rack.

Cake can be served warm or at room temperature.
Notes
You can wrap and freeze leftovers up to 3 months.
Nutrition
Calories:
289
kcal
|
Carbohydrates:
41
g
|
Protein:
4
g
|
Fat:
13
g
|
Saturated Fat:
8
g
|
Cholesterol:
71
mg
|
Sodium:
191
mg
|
Potassium:
138
mg
|
Fiber:
2
g
|
Sugar:
23
g
|
Vitamin A:
425
IU
|
Vitamin C:
2
mg
|
Calcium:
38
mg
|
Iron:
1
mg
This pear cake is adapted from this plum cake recipe.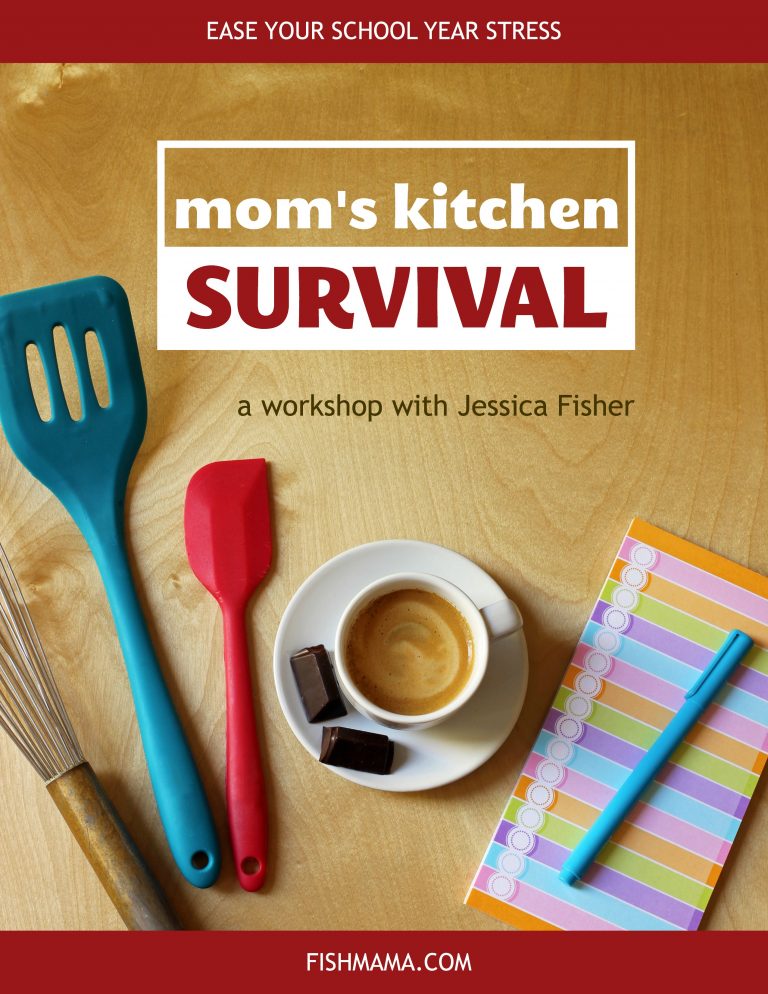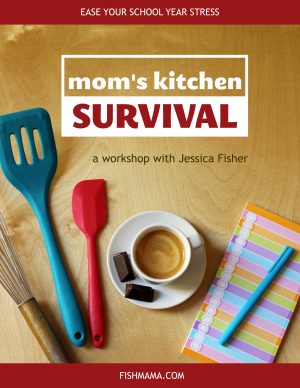 Level up your meal planning and prep.
Need a little extra motivation to get on your meal planning game? Want to make lunch packing less of a drag? Creating a kitchen survival kit to help you WIN in the kitchen this school year.
I'd love for you to join me for the next Mom's Kitchen Survival Workshop!
Together, we'll create a plan to help you get dinner on the table every night, fill your freezer with wholesome snacks and breakfasts, finesse your lunch-packing skills, and even make sure you get a daily dose of MOM food.
Learn more here so that when registration opens, you won't miss out.