Make Pizza Night something to write home about with this easy recipe for Cheese Pizza with Homemade Sauce. Part of the secret is the blend of cheeses.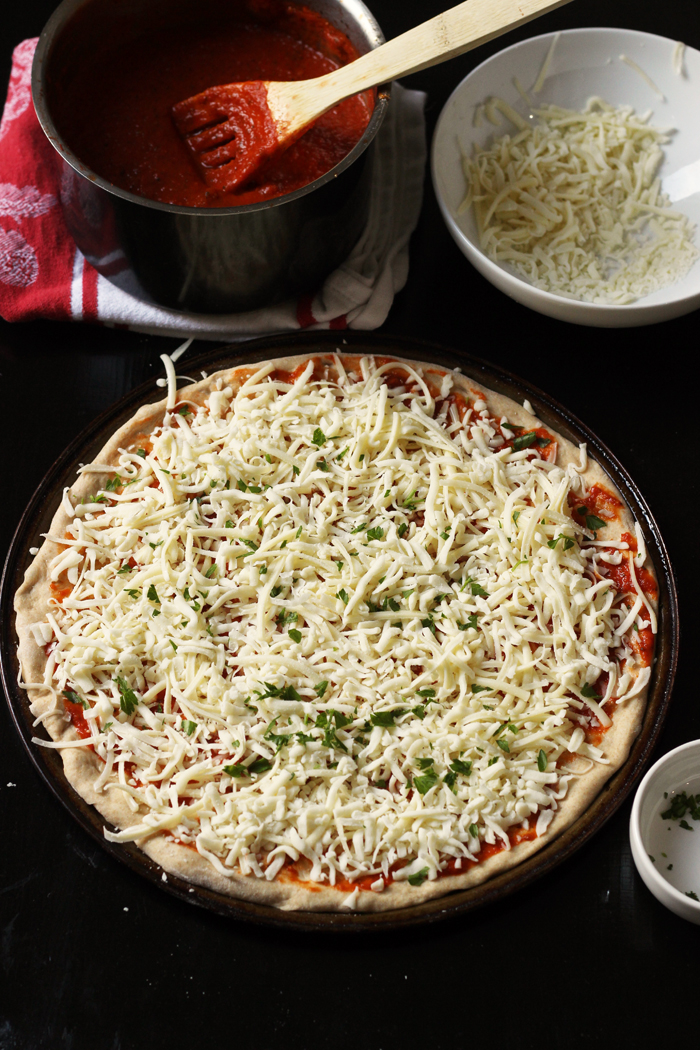 Pizza night is a highlight of our week. Usually I spend late Friday afternoons assembling the makings of homemade pizza which I bake in the oven. We enjoy it with sides of Homemade Ranch Dressing and veggies or a ChiChi's Italian Salad. Then after kitchen clean-up (or not), we watch a movie and enter into the weekend.
When I first tried my hand at homemade pizza, it was a terrible failure. I gave it a few tries and then gave up. But, my friend Jessika always served great homemade pizza that it inspired me to try it again. Twenty years later, it's a regular on our menu.
Most of my crew prefers simple pepperoni pizza while the more mature ones in our family opt for The Jalapeño Burn or Burrito Pizza. Still others go for this amazingly good cheese pizza.
At first glance, cheese pizza can seem kind of boring. But, with a mix of cheeses — we like mozzarella and Monterey jack — and a homemade sauce, even the humble cheese pizza can be something special.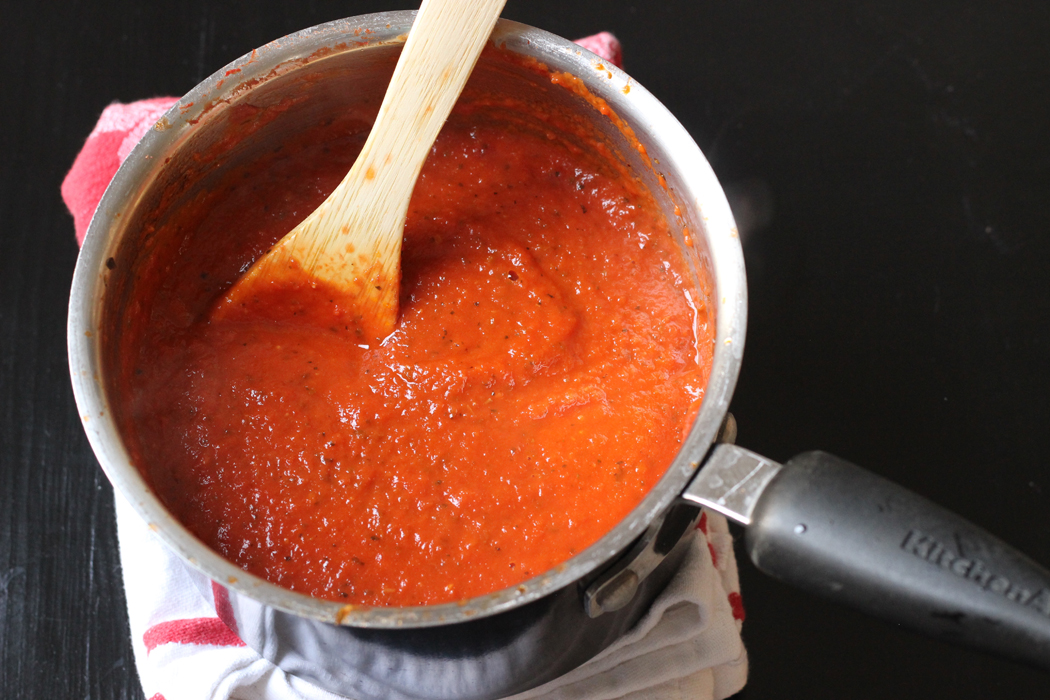 Make Your Own Sauce Ahead of Time
I usually have several pints or quarts of my crockpot red sauce ready to go in the freezer. It's a multi-purpose sauce that works for pizza, lasagna, and pasta. But, when I want to make things a little extra special, I mix up a bulk batch of this homemade pizza sauce. It's really quite delicious and MAKES the pizza. If I do say so myself. Freeze what you don't use for next time.
Once you've got your sauce mixed up and a batch of homemade pizza dough, you're ready to making a rocking cheese pizza. The idea for the mix of cheeses is one that the Pizza Man Jerry from ChiChi's in Santa Clarita told me about. It makes a huge difference to the taste of the pizza. Love this!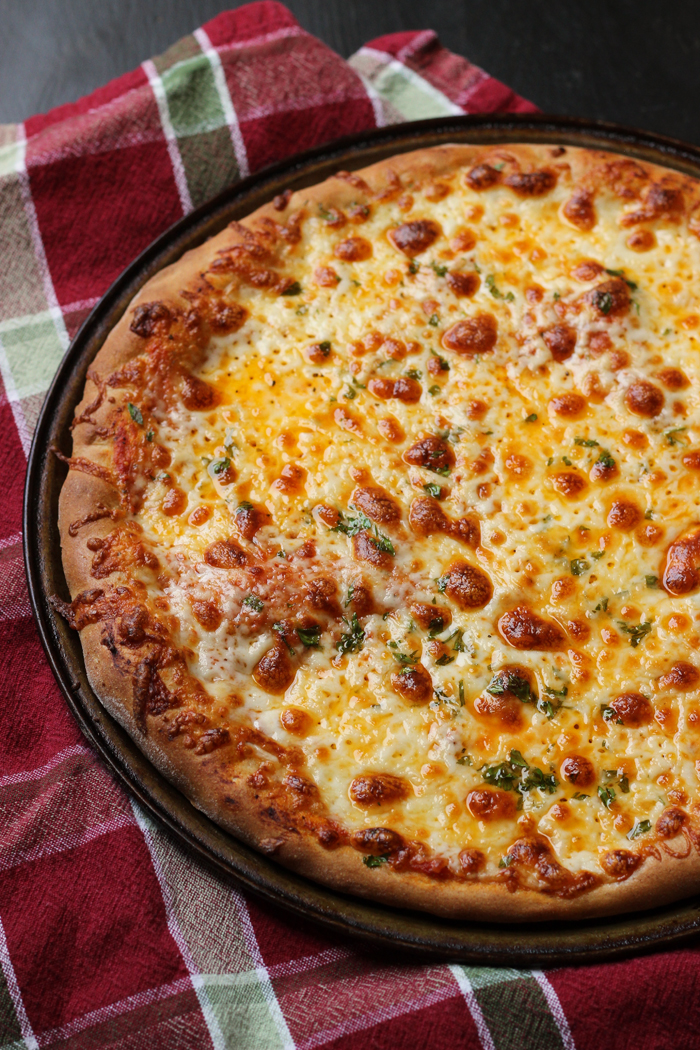 How to make this good and cheap:
Here are some of the strategies you can use to make this recipe more economical:
Stock up on ingredients when they are on sale

. In this case, I focus on buying the cheeses at the best possible price and then I stock up when it is on sale.

Shop Costco. Costco has the best price on shredded mozzarella. I buy the big five pound bag and divide it into smaller bags to store in the freezer.
Tools I use to make this recipe easy:
This is a pretty straight-forward dish. You don't need any fancy equipment. However, having some good basic kitchen tools can really make your time in the kitchen more enjoyable. Over time, I've honed my collection so that they are perfect for my needs.
I actually have an arsenal of favorite pizza tools that make the Friday night pizza experience super quick and simple.
Here are the tools that I like to use in this recipe:
Easy Cheese Pizza with Homemade Pizza Sauce
Cheese pizza may sound simple but it can taste amazing with a blend of cheeses and this homemade sauce.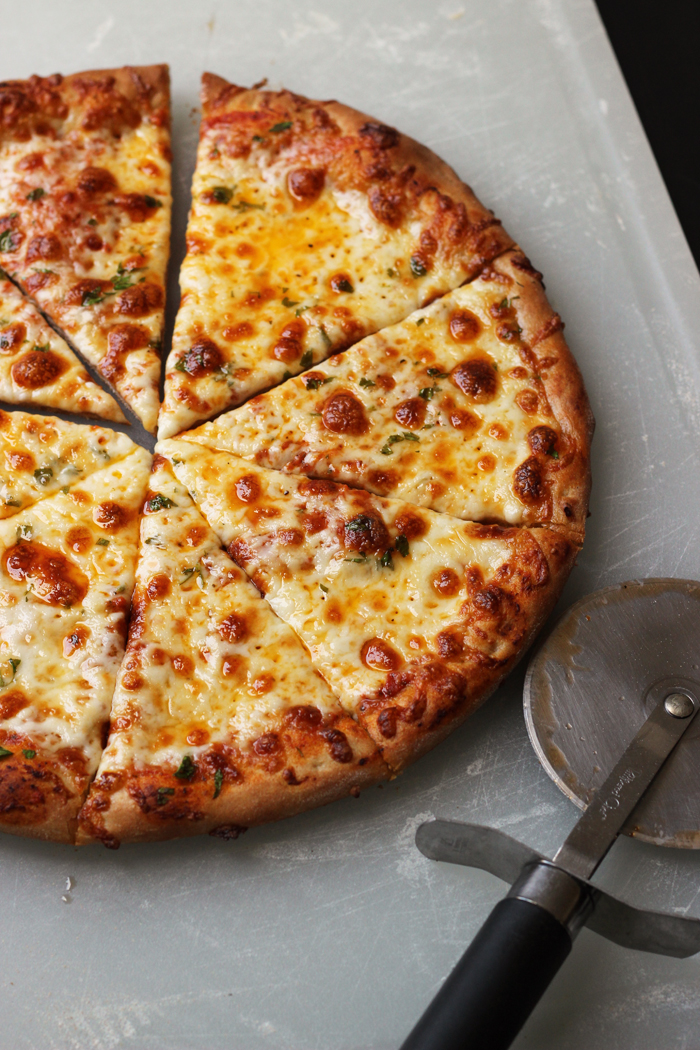 Preparation Time:10 minutes
Cook time:10 minutes
Total time:20 minutes
4 pizzas
Ingredients:
one batch basic dough = makes four medium sized pizzas or three large
2 cups pizza sauce

1/2 pound shredded mozzarella cheese

1/2 pound shredded monterey jack cheese
Instructions:

Preheat oven to 475°.
Prepare dough according to recipe directions. Grease baking pans. Divide dough into three or four portions and stretch to fit into pan. (Yes, a video is coming.)
Spread 1/2 to 2/3 cup of sauce onto each pizza round. Top with cheese.
Bake 10 – 12 minutes or until crust is crisp and cheese is gooey and golden.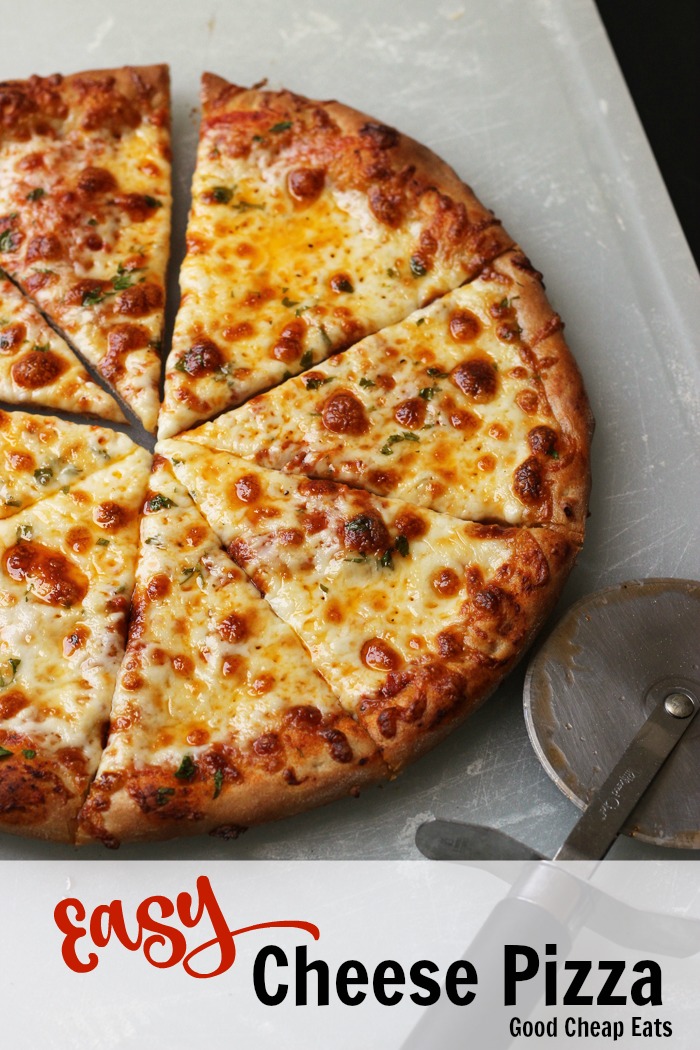 Are you looking for more good cheap eats?
Updated April 1, 2017.