Love pizza but don't love paying pizzeria prices? Make pizza at home with these easy pizza recipes you can make yourself.
Pizza night has long been a hit at our house. When my kids were all little people, I made eight personal-size pizzas and everyone decorated his own. Today, only two kids still want to make their own pizzas, but everyone wants to eat it.
Due to the size of our oven and my pizza perfectionism, I bake the larger size pizzas one at a time. In this way the crust is perfectly brown and crispy on the bottom and the cheesy top is bubbling and browned in bits. We eat in shifts because that's just how it works out. Friday night usually features movies and video games, so no one really minds.
Here are some of our favorite pizza recipes. I hope you enjoy them as much as we do! (Don't forget to check out my favorite pizza tools to make the process easy!)

Homemade Dough
Homemade dough sounds intimidating, but it really isn't. A bread maker, set on dough setting, or a KitchenAid mixer will make quick work of it. You just need to plan ahead so that you have enough time for your dough to rise properly.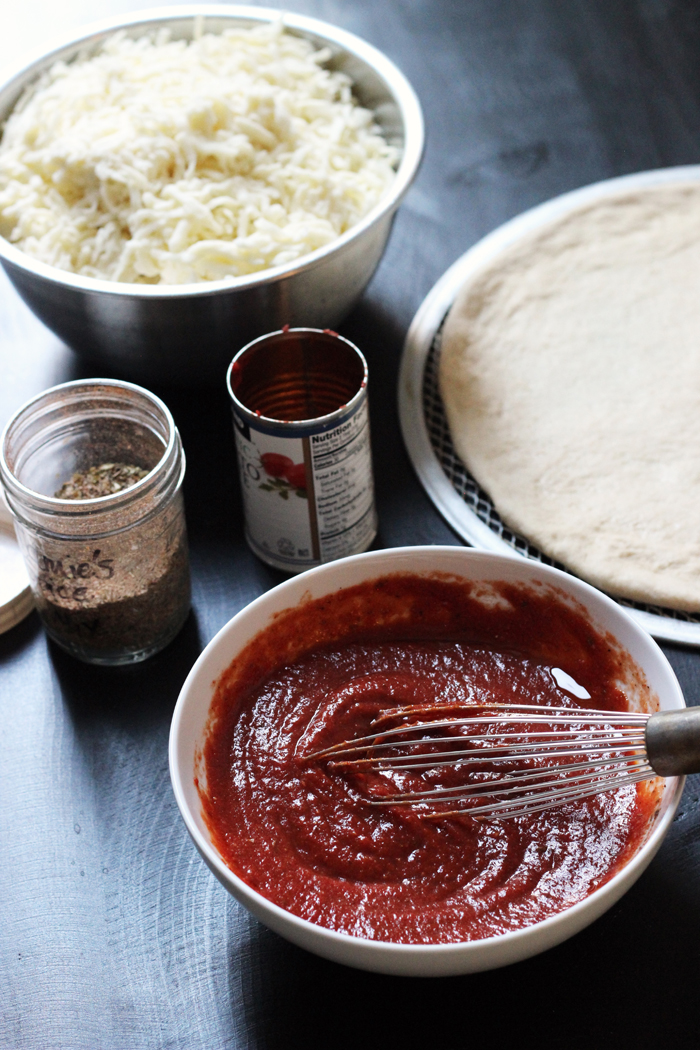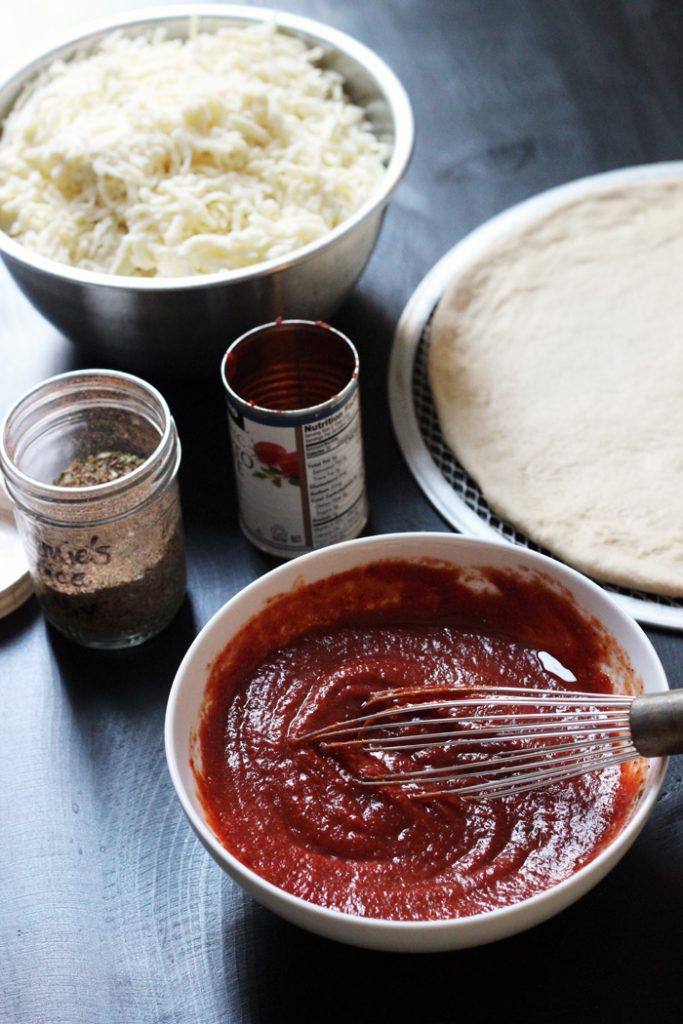 Pizza Sauce
When you make homemade pizza, you can get creative with your sauces by using a white sauce, olive oil, or even salsa verde for a Mexican-flavored pizza. However, you can't go wrong with a plain ol' red sauce.
Last-Minute Pizza Sauce – You can mix this up with some pantry staples, and it's ready to go in less than five minutes. Pin the recipe for later.
Slow Cooker Red Sauce – This recipe makes a HUGE batch, but it is super-versatile. You can use it on pizza, over pasta, in lasagna, etc. I frequently have a stash in the freezer. Pin the recipe for later. [add link]
Supreme Pizza
If you want a traditional pizza, look no further than this Supreme Pizza. It's loaded with pepperoni, sausage, peppers, olives, and mushrooms. Yum!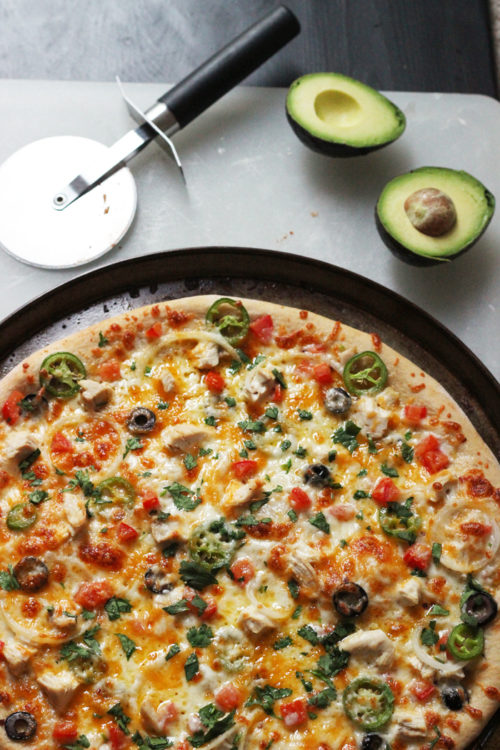 The Jalapeno Burn Pizza
If you wanna turn up the heat, try the Jalapeno Burn Pizza. It is topped with some traditional toppings as well as chicken and some red pepper flakes and jalapeno for some zing.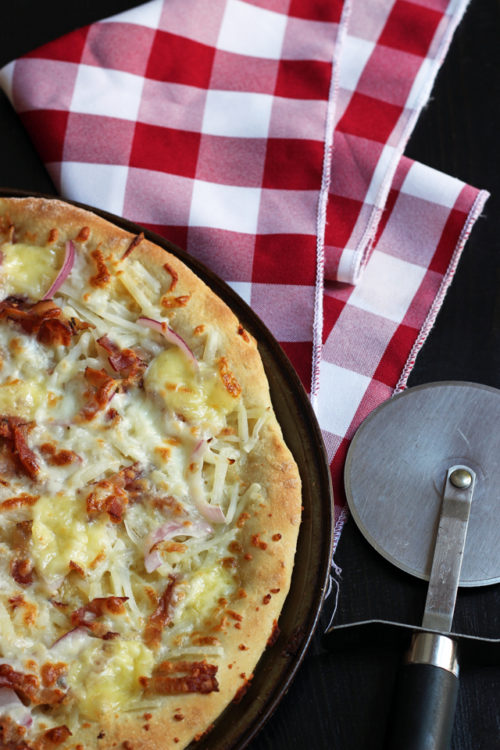 Tartiflette Pizza
If you've never tried Tartiflette Pizza, you should change that immediately. Topped with bacon, potato, onion, and creamy brie, this pizza is a delight. Our family enjoyed it in France, and it always brings back fond memories.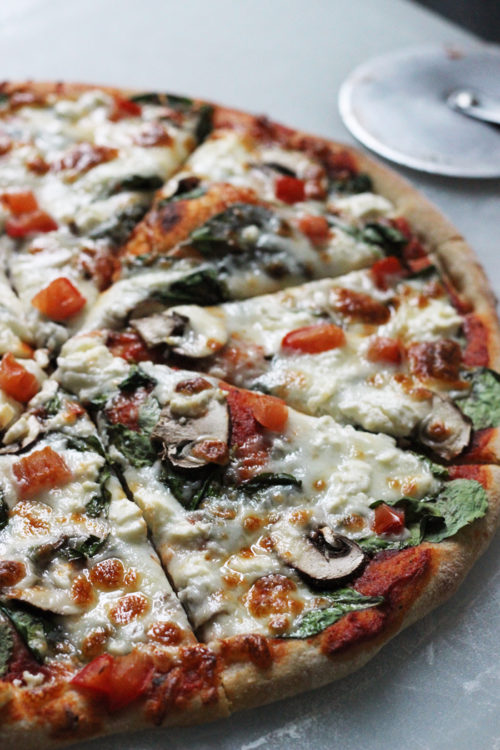 My Big Fat Greek Pizza
Give your pizza a Greek twist with feta and spinach. It's a delicious vegetarian option for those who shy away from meat on their pizzas.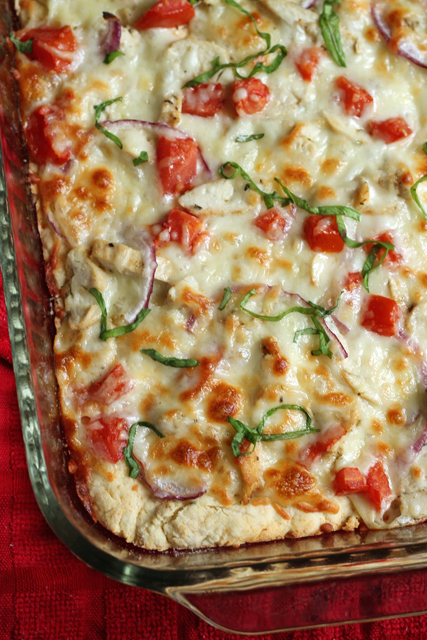 Chicken and Biscuit Pizza
If you didn't plan in advance to prepare a yeast dough, you can still enjoy homemade pizza with this recipe for Chicken and Biscuit Pizza. With a biscuit crust and a homemade Alfredo-style sauce, this pizza can be on your table in 30 minutes. Better than delivery.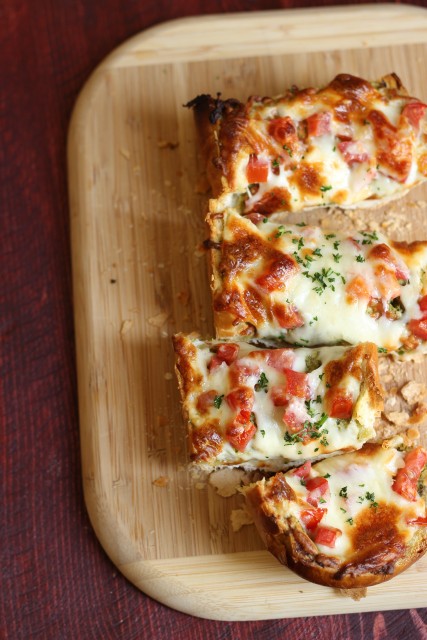 Pesto and Tomato French Bread Pizza
French bread makes another fabulous crust substitute when you don't have time to make dough. This pizza is so fast, especially because it uses a ready-made pesto sauce. All you have to do is assemble and bake. It makes a delicious appetizer as well.
What are YOUR favorite pizza recipes?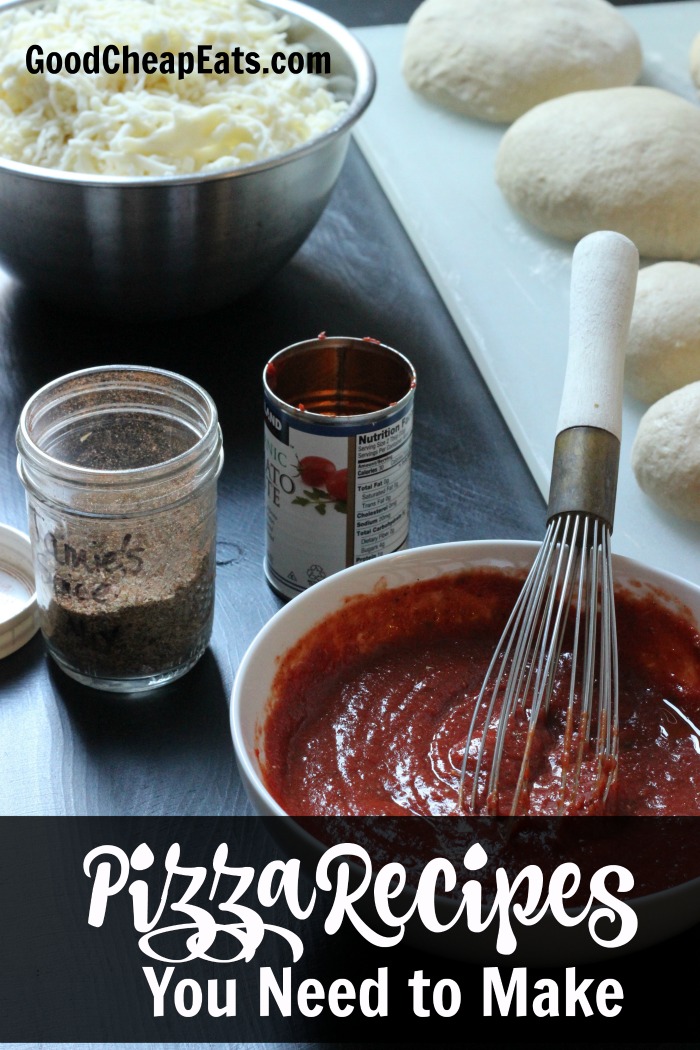 Are you looking for more good cheap eats?