This delicious red sauce cooks quickly and deliciously. The meatballs or sausage poach in the sauce, adding great flavor.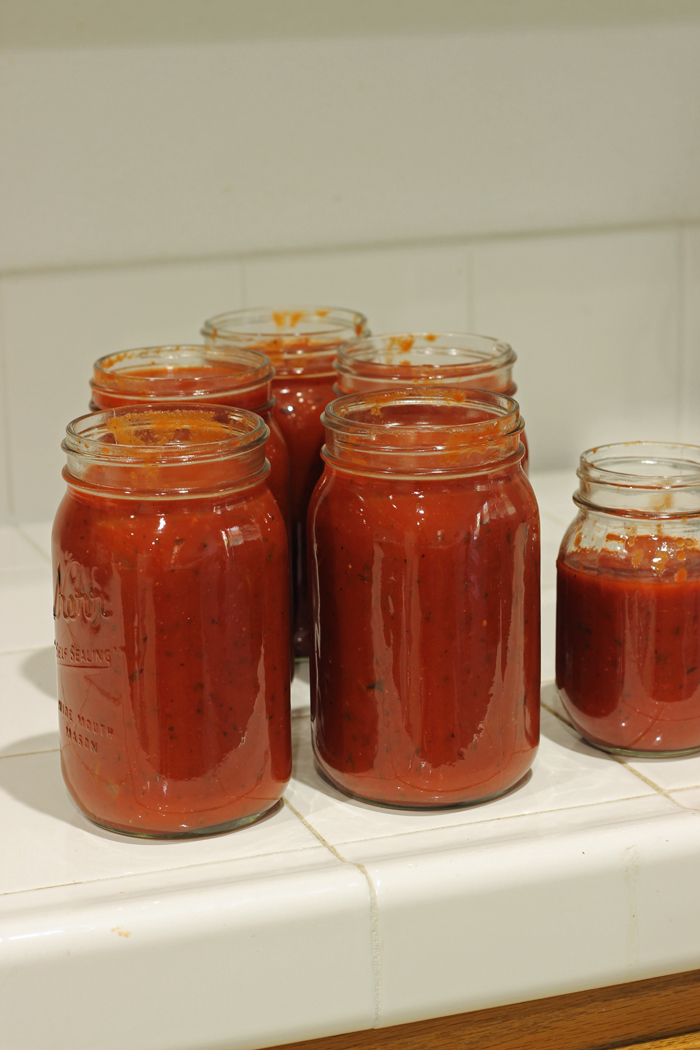 Thank God that Marco Polo had the foresight to bring some noodles back to Europe when he travelled the Silk Road. The Italians took those noodles and have done some wonderful things with them. Not that Asian noodles aren't great. They are.
But, pasta.
Doesn't that sound lovely?
I really can't go wrong cooking pasta around here. The Best Lasagna Ever. Macaroni and Cheese that will "transform your life" — and your waistline. Chicken and Bowties. We've been blessed to have found some killer pasta recipes over the years.
One recipe that we love is this red sauce. It is simple and delicious. It freezes well and complements meat dishes beautifully. A friend shared her version with me years ago, and I've tweaked it to fit our family and the ingredients that I normally buy.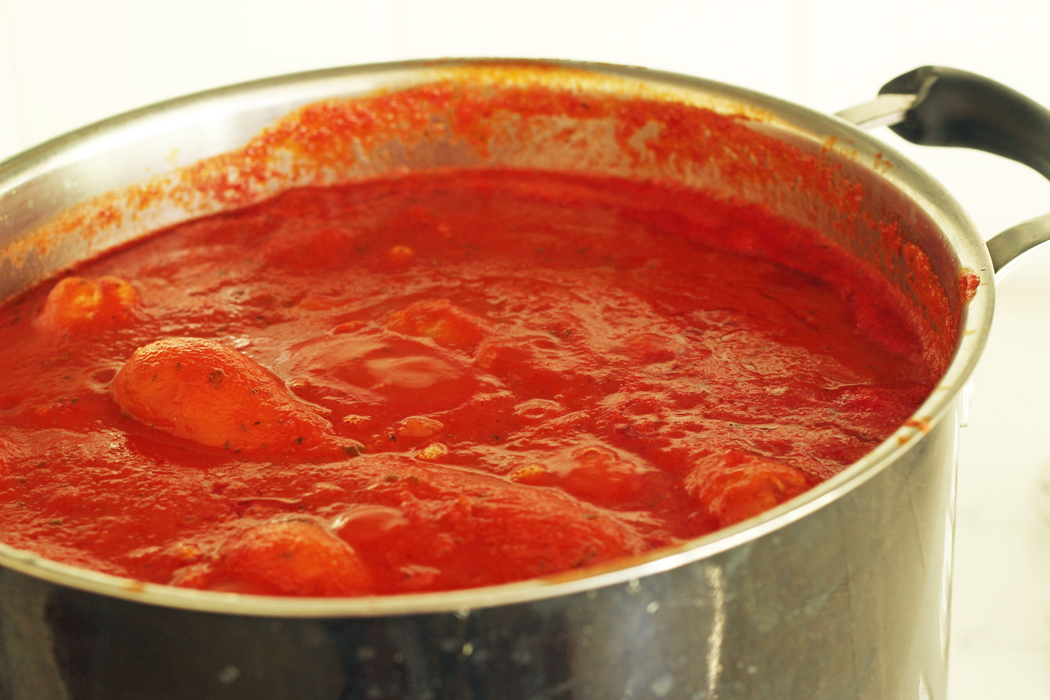 One of the secrets to the rich flavor of this red sauce is cooking the sausages or meatballs in the sauce for several hours. It really does But, Rachael Ray taught me a great shortcut: stir in beef broth if you don't have the time for that. Works in a pinch.
I've also cooked this sauce for less time, knowing I was going to freeze it and reheat later. It's delicious and goes great in lasagna.
To freeze the sauce in jars:

This supply of homemade red sauce lasts us about 5 weeks once frozen. I store it in plastic containers with lids or in mason jars in the freezer.

The trick to using mason jars for freezing is a little, well, tricky. I make sure that I leave plenty of head space, freeze with the lids OFF. I also make sure the jars have plenty of breathing room in the freezer and that they don't touch the sides of the freezer. Once the sauce is frozen solid, I gently put the lids on. Your mileage may vary. If you prefer, just store the sauce in plastic containers.
Red Sauce with Meats
This delicious red sauce cooks quickly and deliciously. The meatballs or sausage poach in the sauce, adding to the sauce as well as absorbing flavor from it.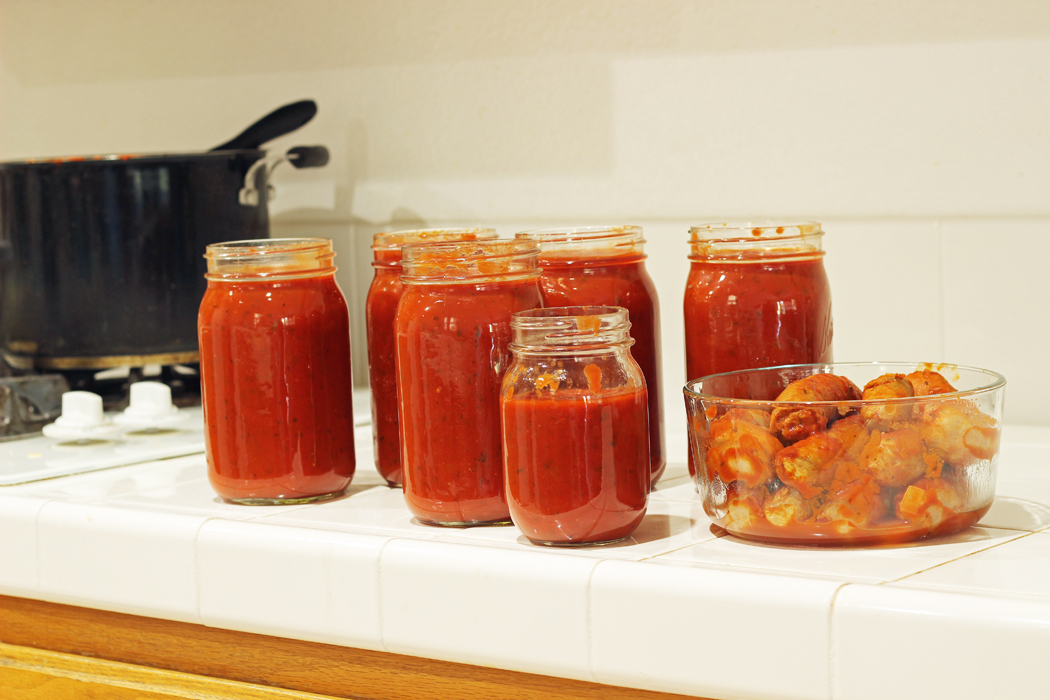 Preparation Time:10 minutes
Cook time:2 hours
Total time:2 hours 10 minutes
5 1/2 quarts sauce
Ingredients:
1/4 cup olive oil

2 large onions, diced

4 cloves garlic, chopped

4 cans (28 oz each) tomato puree (or one large 106 oz can)

2 cans (14.5 oz each) diced tomatoes

2 Tablespoons salt

2 Tablespoons parsley flakes

2 Tablespoon dried basil

1 Tablespoon oregano

1/2 teaspoon crushed red pepper flakes

2 pounds Italian sausage links or meatballs
Instructions:

In a large heavy pot heat the oil until shimmering. Add the onions and garlic, and cook 5 to 7 minutes until the onion has gone translucent. Stir in the tomato puree, the tomatoes, the salt, parsley, basil, oregano, red pepper flakes. Add water to reach your desired consistency. Add the sausage or meatballs to the pot and simmer for about 2 hours.
Remove the meat from the pot with a slotted spoon. Chill the sauce completely before storing the sauce in covered containers in the freezer.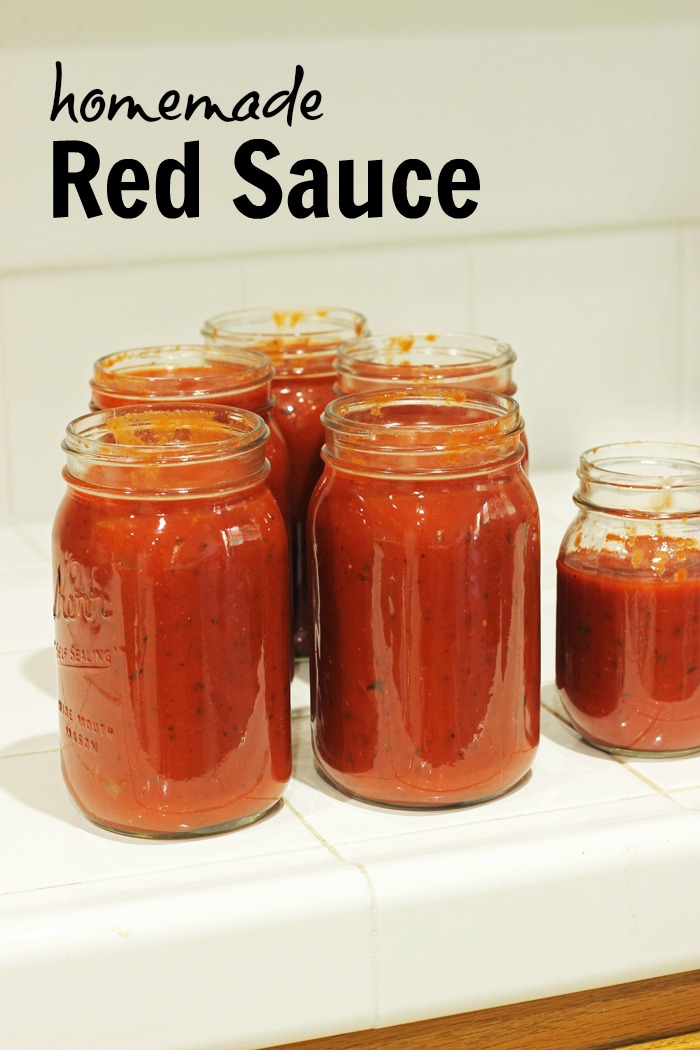 Originally published March 5, 2009.
Are you looking for more good cheap eats?