Sautéed Mushrooms are an inexpensive way to add flavor, fiber, and texture to a meal.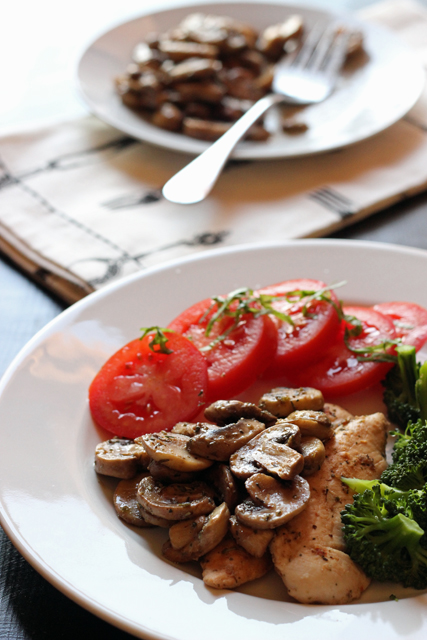 My mom tells the story of taking two-year old me to a steak house with friends. They ordered a platter of sautéed mushrooms to go with their steaks, potatoes, and salads. While the adults were conversing, I ate all the mushrooms.
Yep, I'm a fan.
To this day, grilled steak and sautéed mushrooms ranks as one of my top favorites. Mushrooms won my heart early and have kept it all these years. They aren't expensive, thank goodness, and a little goes a long way in terms of adding flavor, fiber, and texture to a meal. They are so simple to prepare, making the perfect addition to many a meal.
According to the Mushroom Council, mushrooms are "low in calories, fat-free, cholesterol-free, gluten-free, and very low in sodium, yet they provide important nutrients, including selenium, potassium (8%), riboflavin, niacin, vitamin D and more."
One of the easiest and tastiest ways to prepare mushrooms is to sauté them in a little butter or oil with garlic and herbs. Yum!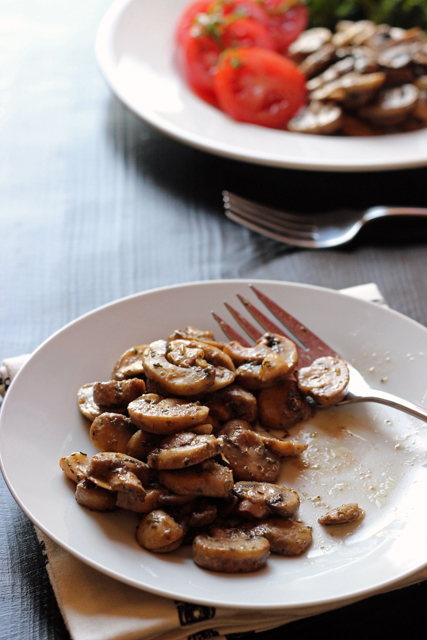 Serve sautéed mushrooms with eggs, grilled meats and chicken, on pasta, or on pizza. They are delicious when prepped this way. Or of course, you could eat them straight from the dish. That's how I like them!
Recipe: Sauteed Mushrooms
Ingredients
2 tablespoons olive oil
8 ounces sliced mushrooms
1 heaping teaspoon minced garlic
1/2 teaspoon herbes de Provence
Fine sea salt and freshly ground black pepper
Instructions
In a large non-stick skillet over medium-high heat, heat the oil until shimmering. Add the mushrooms, garlic, herbes, salt and pepper to taste. Stir well to combine.
Cook over medium heat until the mushrooms give up their liquid and the liquid starts to evaporate. Stir frequently to prevent burning. Once the mushrooms are golden brown, remove from heat. Adjust seasonings and serve.
Preparation time: 2 minute(s)
Cooking time:10 minute(s)
Number of servings:  1 to 4
Are you a mushroom fan, too?