This Homemade Italian Seasoning Mix is super versatile. Quick to mix up, it's a perfect seasoning for fish, chicken, and vegetables and an affordable alternative to commercial Italian herbs.
This blend of dried Italian herbs is perfect for adding to sauces and dressings, sprinkling on pizza, or seasoning meats and vegetables. It's super tasty in Creamy Chicken Stuffed Shells as well as Parmesan Potato Coins!
Jump to:
Italian Seasoning Mix is a reliable friend. Filled with almost every green thing in my spice rack, this homemade blend of Italian herbs is fast becoming a family favorite. We've used it on everything from fish to chicken, grains to vegetables, sauces to dressings.
It's been a hit on all the bases, particularly the oven baked fries. And the shrimp and vegetable stir fry. And the grilled salmon. YUM!
What do I love about making my own Italian seasoning mix? Well, I'll tell you.
Why Make This
It makes cooking easier. Having a jar of Italian seasoning blend on hand means that I can add tremendous flavor to a dish without a lot of hassle or dirty measuring spoons. Cooking becomes a grab and go affair because I can grab a seasoning mix, shake vigorously, and serve a meal that was quick and easy. It frees me up to enjoy my meal and get out of the kitchen for other pursuits.
It's more economical. I highly encourage you to start be your own spice mixer. Not only will cooking be a fun and easy activity, but you'll save money avoiding those packets and jars of expensive commercial blends. If you buy your herbs in bulk, you can save a pretty penny.
It's delicious. A fantastic addition to Italian Pasta Salad or Hot Italian Beef Sandwiches, it's basically a one-stop flavor machine.
Ingredients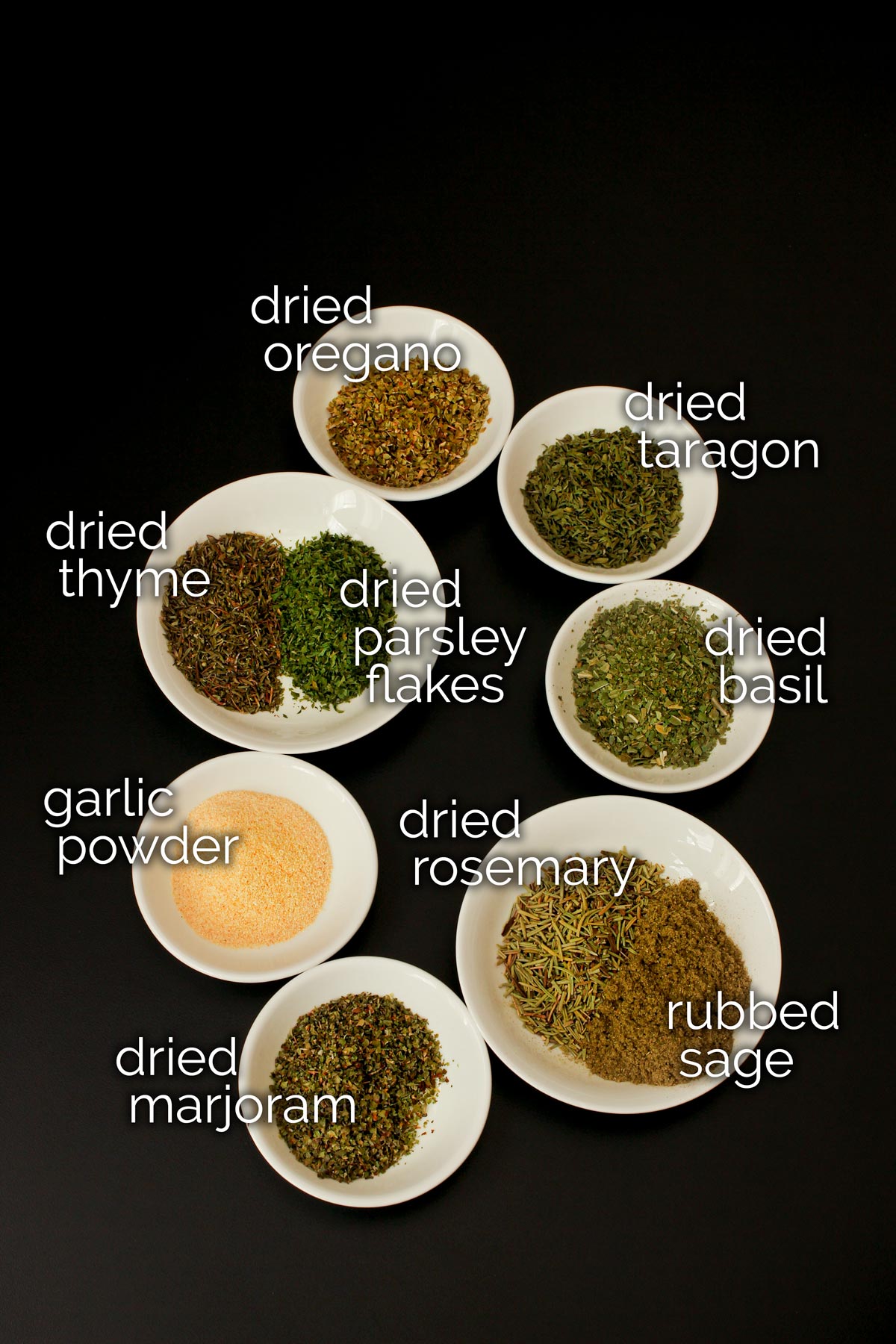 I've included most Italian herbs that are used in their dried forms, oregano, basil, marjoram, summer savory, tarragon, thyme, parsley, rosemary, and sage as well as some garlic powder for good measure.
If you are missing one or two of the dried herbs it won't make a huge difference to the overall recipe, though they do make a pretty festive party altogether.
For most money savings, purchase herbs that you'll use often in bulk and store them in the freezer to extend their shelf life. If you don't think you'll use a large portion of any of the herbs listed, you can usually purchase just a small amount, sold by weight, at natural food grocery stores, such as Sprouts.
Step-by-Step Instructions
Making your own spice blends is super duper simple!
Measure out the ingredients into a small mixing bowl.
Stir well to combine.
Store in an airtight container. Be sure to label the container with the name of the spice mix.
See? Easy as 1-2-3!
FAQs
Are Italian seasoning and oregano the same thing?
Italian seasoning is typically a blend of Italian herbs, including oregano. If a recipe calls for oregano, you can use Italian seasoning instead, just adjust for other herbs in the recipe as well as garlic.
What can Italian seasoning be used for?
Italian seasoning is great for adding flavor to sauces or dressings, like this Easy Homemade Italian Salad Dressing Recipe. It's great for seasoning vegetables, meats, and grain dishes as well.
Can Italian seasoning substitute for parsley?
Generally speaking, parsley doesn't add a ton of flavor, especially in its dried form. If the recipe is an Italian-style recipe, it's possible to add Italian seasoning in place of the parsley, but keep in mind the other ingredients included. You wouldn't want this seasoning to conflict with those.
Knowing how much it costs you to prepare a recipe can help you decide if it's the type of recipe to make regularly or one you might want to save for special occasions. Let's crunch some numbers and see how this recipe pencils out.
More Italian Recipes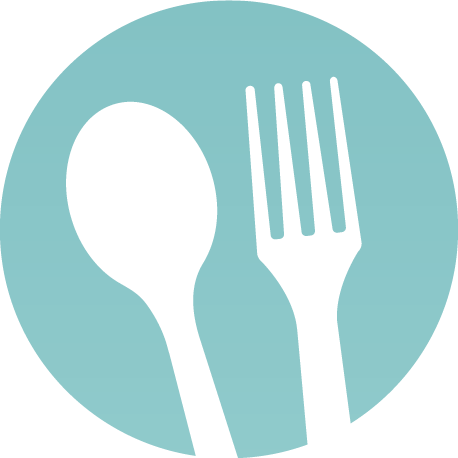 Tell us what you think!
We love to hear your experiences with Good Cheap Eats. Click the STARS on the recipe card or leave a STARRED comment to let us know what you think of the recipe.
Italian Seasoning Mix
This Italian Seasoning Mix is super versatile. Quick to mix up, it's a perfect seasoning for fish, chicken, and vegetables.
Ingredients
1

tablespoon

garlic powder

1

tablespoon

dried oregano

1

tablespoon

dried basil

1

tablespoon

dried marjoram

1

tablespoon

dried summer savory

1

tablespoon

dried tarragon

1

tablespoon

dried thyme

1

tablespoon

dried parsley flakes

1

tablespoon

dried rosemary

1

tablespoon

rubbed sage
Instructions
In a small bowl or jar, combine all the ingredients. Store in a cool, dry place in an airtight container.
Notes
Store in container in cupboard for about 1 year.
Use this Italian Seasoning Mix in any recipe that calls for "Italian herbs" or Italian seasoning" as well as dressings, sauces, vegetables, and meat dishes.
Nutrition
Calories:
156
kcal
|
Carbohydrates:
35
g
|
Protein:
8
g
|
Fat:
2
g
|
Saturated Fat:
1
g
|
Sodium:
13984
mg
|
Potassium:
829
mg
|
Fiber:
12
g
|
Sugar:
1
g
|
Vitamin A:
1036
IU
|
Vitamin C:
9
mg
|
Calcium:
527
mg
|
Iron:
19
mg
Tried this Recipe? Tell us what you think!
Your reviews help us develop better recipes and give newcomers the confidence to try your favorites. Scroll down to leave a starred comment.
This post was originally published April 25, 2016. It has been updated for content and clarity.