Rice is a good cheap eat! Not only that, it tastes great, is gluten-free, and serves as a great base for any number of delectable dinners. Check out these 8 great rice dishes for inspiration.
I grew up eating simple boiled rice or the wide variety of Rice-a-Roni boxed mixes. I'm still stunned that my mom was able to stretch one cup of rice to feed our family of seven. The FishFam? We're a 3-cup family.
Rice continues to be one of my favorite side dishes to serve. It is also one of the ways to my husband's heart. What can I say, but we like rice!
Recently, I've taken to buying white basmati rice since my weight-lifting son says it's the healthiest for us. I haven't had to time to do the research, do don't disabuse me of the belief. I'm good with white basmati, particularly when I buy it in bulk at Costco, and the bag lasts two months!
We enjoy rice cooked a number of different ways. Let me count them for you. At least up to 8. It rhymes with great. And these rice dishes are truly great.
Great Rice Dishes You Should Try
Quick Seasoned Rice – This comes together quickly and easily on the stovetop or in the electric pressure cooker. Vary the seasoning to match the rest of the meal for an easy side dish.
Vegetable Fried Rice (pictured above) -Vegetable Fried Rice is a quick and easy meal that you can make with just a handful of simple ingredients. It's a great way to use leftover rice. It makes a delicious side, but I'm happy to eat it all by itself for a meatless meal.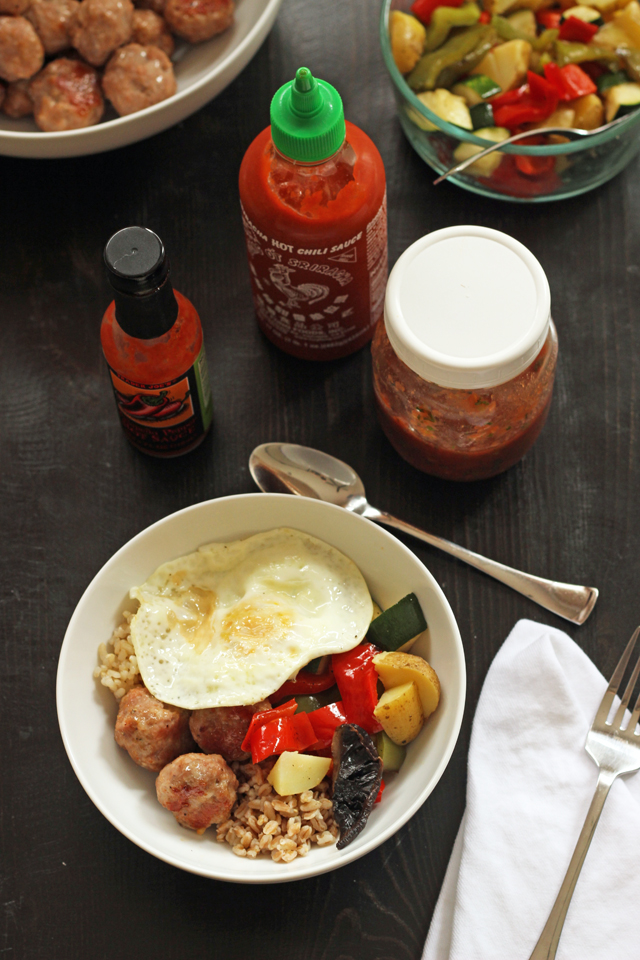 Rice Bowls – Rice bowls are the perfect answer to what's for dinner if you don't know what to make or don't have a lot of time. They are quick, easy, and delicious. Just pull out some leftover meat and vegetables, cook up some eggs, pull out the hot sauces, and you're good to go.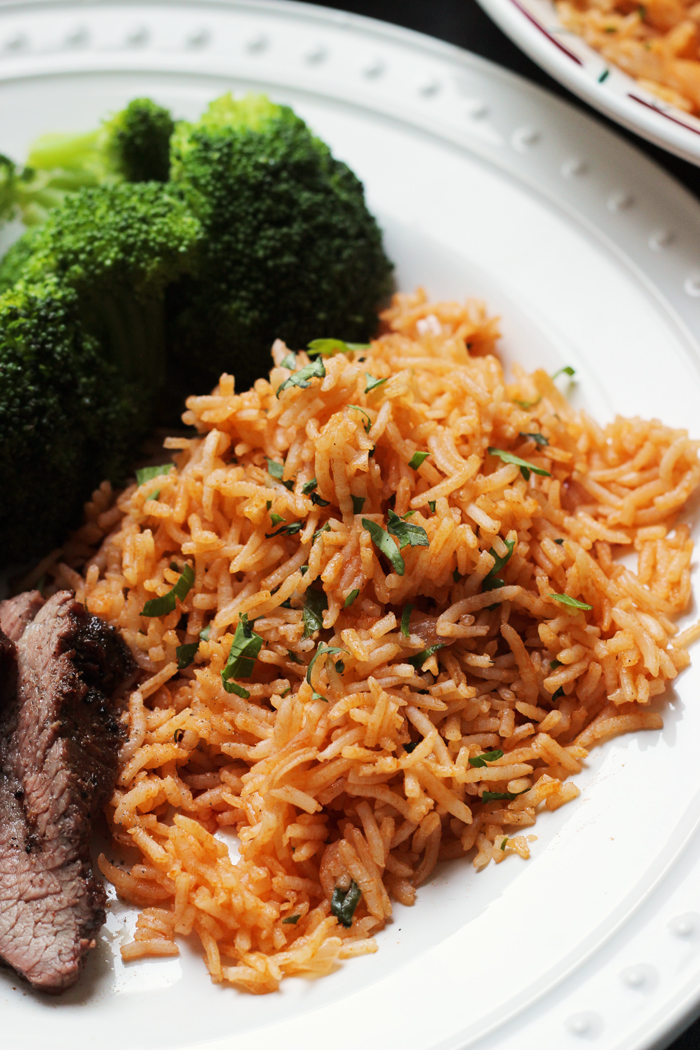 Chimichurri Rice – Chimichurri Rice takes cilantro, garlic, and spicy pepper, and blends it into a delicious rice side dish, reminiscent of the Argentinian condiment. This is one of our new favorite rice dishes.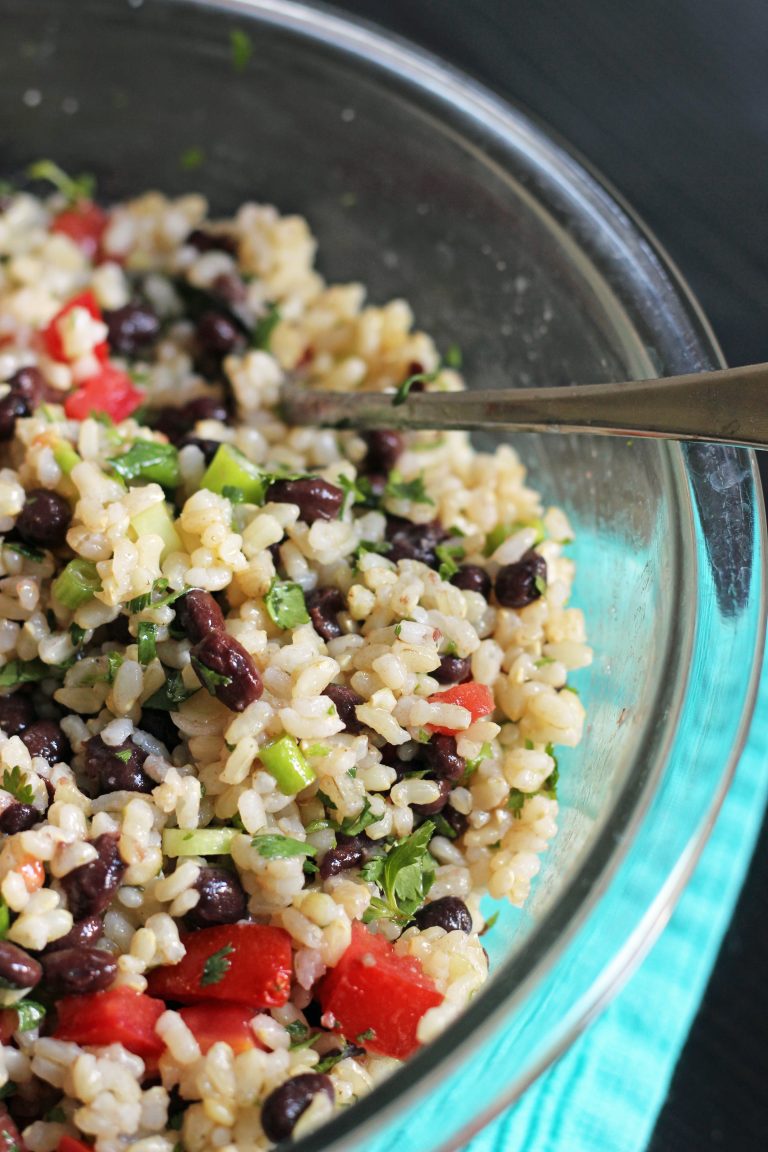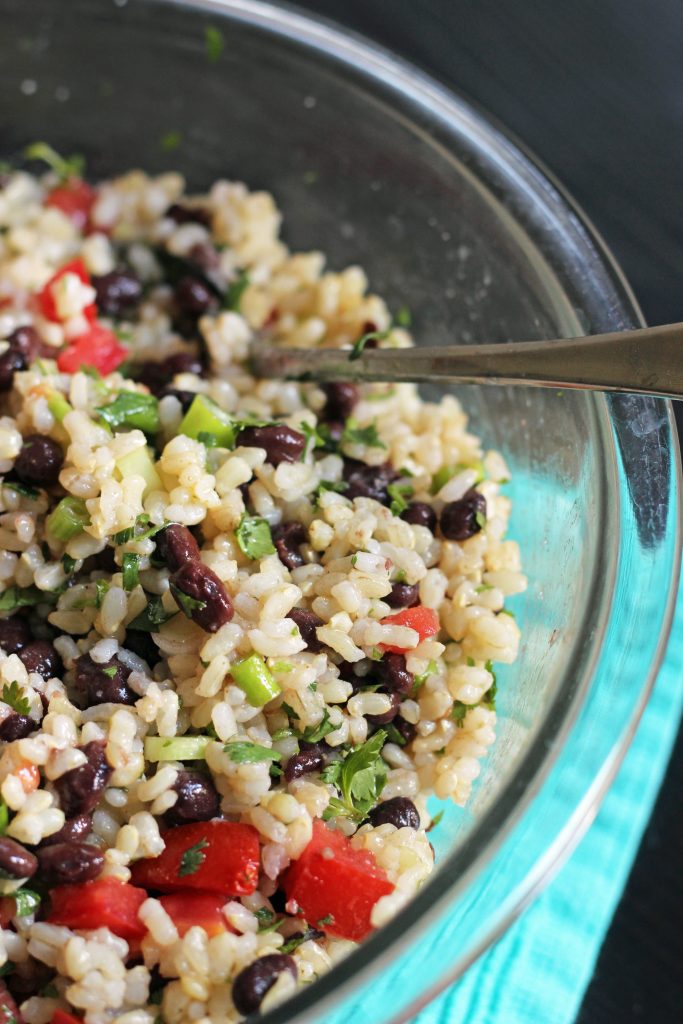 Rice and Black Bean Salad – Eat good and cheap with this easy, make ahead Rice and Black Bean Salad, packed full of fiber, protein, and great taste. This is a great make-ahead side but also works really well for packing for lunch. I love it almost as much as I love this quinoa salad.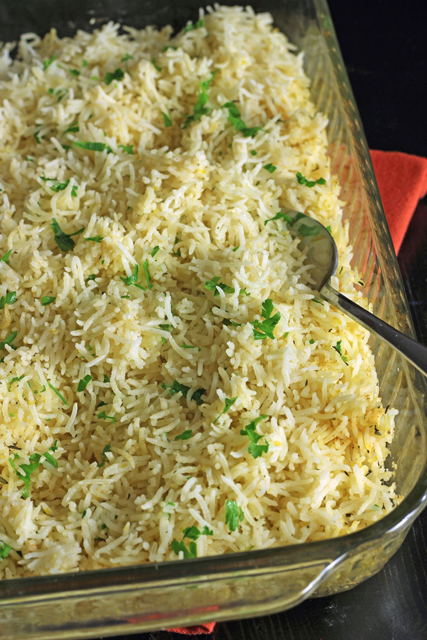 Baked Rice with Lemon and Thyme – If you're already heating the oven, slide in a pan of this easy baked rice for a great side dish. It's practically hands-free and produces perfect rice. Baking rice is a revelation. Have you tried it yet?!
Cilantro Chicken Rice Bowls – Take beans and rice to a whole new level with this savory chicken topping touched with the awesome sauce that is sour cream and salsa verde. The fabulous magic of mixing sour cream and green salsa together is not to be underestimated. And the rice does a perfect job as a sauce vehicle.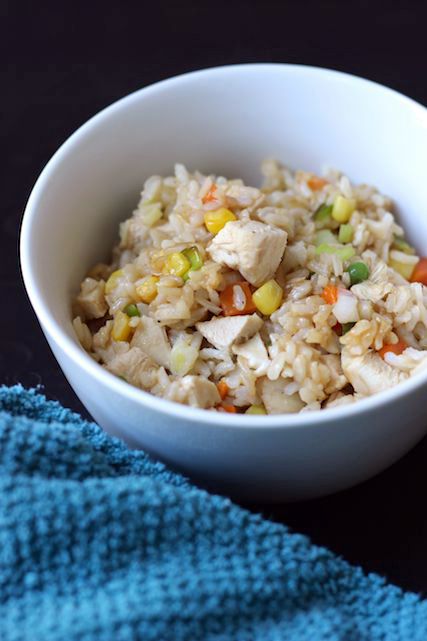 Chicken Fried Rice – This is the meaty cousin to the vegetable fried rice above. Got leftover cooked chicken and rice? Then you've got the makings of a great meal.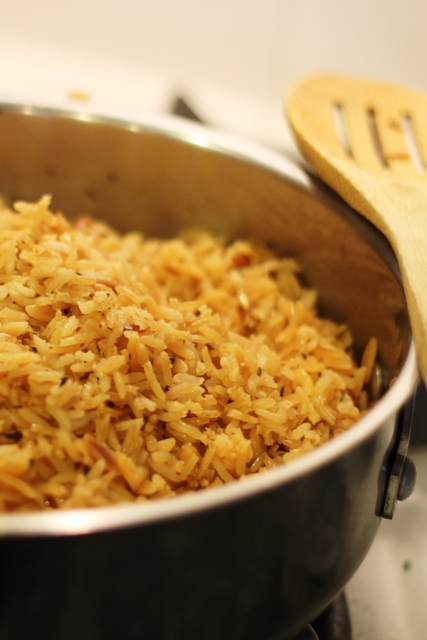 Seasoned Rice Pilaf – Boxed rice mixes are a thing of the past, especially when you know how to make a healthier, cheaper, and tastier seasoned rice pilaf yourself. Try this homemade Rice-a-Roni recipe today! It's just like Mom used to make, only better.
What's your favorite of these rice dishes?