Meal planning can be tricky when you're cooking for a small group. Here are some tips for making your intimate dinners easier and more economical.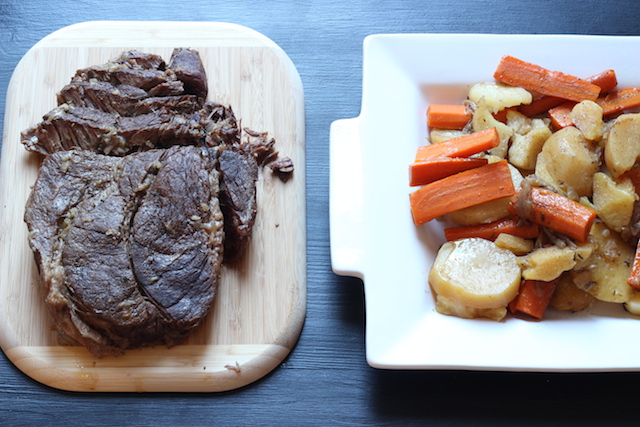 I regularly cook for a small army. With eight mouths to feed and a milk ration exceeding one gallon a day, you can imagine that I know the meaning of bulk buying. But, this wasn't always the case.
In fact, besides the college single years and the newlywed twosome time, we didn't think we could have more than one child, spending far more years as a small family than I would have liked. I loved to cook all that time, and didn't let our lack of a crowd get in the way of enjoying good eats.
Meal planning can be tricky when you need to conserve resources and don't have an army to feed. Here are some techniques we have used when feeding a smaller crowd:
1. Plan meals that build on one another.
This is one of my favorite strategies no matter the size of my dinner list. Plan meals that build on one another. For instance, if you roast a chicken, that one bird can provide tasty protein for several meals as the leftover meat can be worked into stirfries, casseroles, taco and burrito fillings, pizza toppings, and soups. The same applies for any large roast or even a big batch of prepped veggies.
Do the heavy lifting once and reap the rewards as you add different flavor profiles to change things up.
(Hint: if you don't want a week's worth of chicken dishes, chop the leftover chicken, divide it into 2 cup portions and stash it in the freezer. Have chicken when you're in the mood for it.)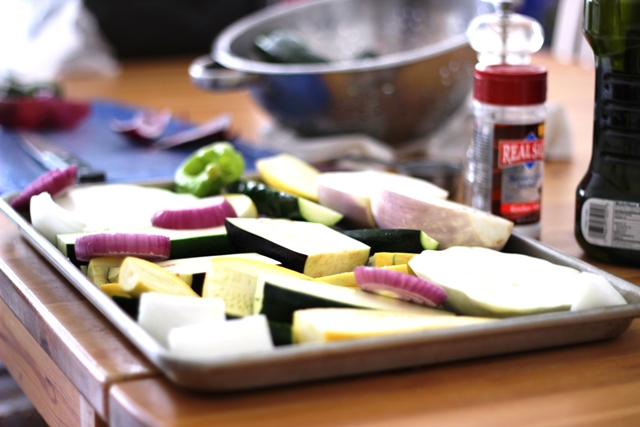 2. Practice freezer cooking.
I started cooking to freeze right before my first child was born. Back then, I partnered with a friend to cook up 4 to 6 weeks of meals for our two households. One recipe to feed four easily divided into two for our two couples.
Even before that I put the freezer to go use by bulk buying cheese and meats, dividing them into meal size portions and stockpiling in the freezer.
3. Use smaller sized pans.
A full-size lasagna would take us days to consume, long past the time when it was really appealing. I learned to make lasagna in several loaf pans instead. A loaf pan was the perfect size for two or three of us without having too many leftovers. A regular lasagna recipe fills 3 to 4 loaf pans. You can line the pans with foil and store the foil-wrapped extras in the freezer or use disposable pans for easy clean-up.
You can make personal- or small family-size pans for casseroles, enchiladas, and all manner of dishes.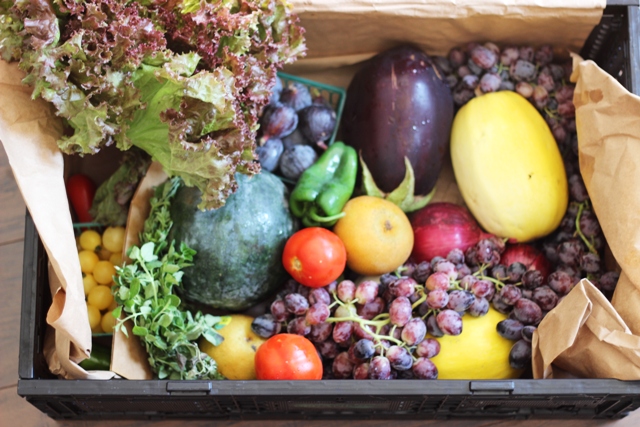 4. Have a pantry challenge often.
One of my biggest failures in cooking for a smaller family was food waste. I simply bought too much and didn't use it up before it spoiled. If I had understood the concept of a pantry challenge, I could have saved us thousands of dollars. I kid you not. I bought way more than we needed.
What tricks do YOU have up your sleeve for cooking and meal planning for a smaller family?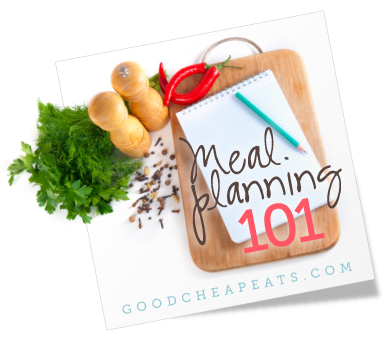 This is part of the Meal Planning 101 series. I think we're going to tackle every possible topic by the time we're through. If you'd like to learn how to meal plan better this year, check out the posts you've missed and catch a glimpse at what's coming up.
If you've got a question I haven't yet answered, submit it here.
Interested, but need some extra help? There are 40 FREE Printable Meal Plansover on Life as MOM. Complete with grocery lists and meal prep tips, they will help you take a break this week.