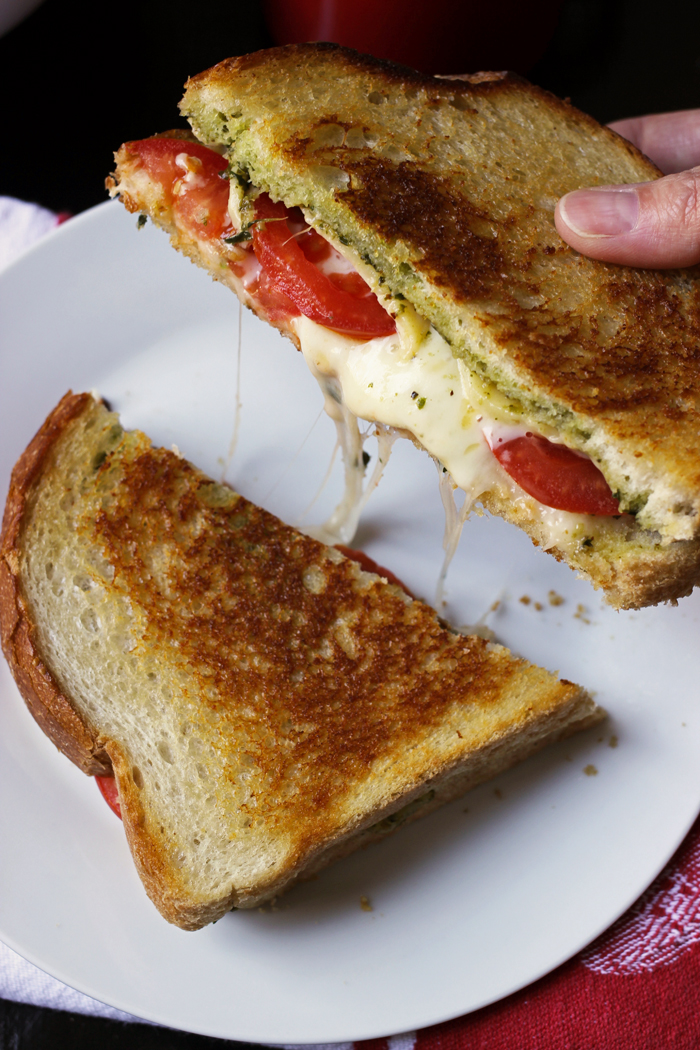 As you have no doubt figured out, I like pesto. The rest of my family aren't huge fans. And since I buy the big, honking jar from Costco, it lasts me awhile. So, I get creative with my use of it, slathering it on pizza, mixing it into macaroni and cheese, stirring it into pasta salad.
Sure, sometimes, I get efficient and freeze it in 1/2 cup portions so that I don't have to eat it everyday for two weeks until it's gone. But, that wouldn't be this time.
And, yes, pesto is very easy to make yourself. But, since I have a very ungreen thumb these days, it's better to just buy a jar and call it good.
This sandwich was fantastic! Sourdough bread, tomato slices, jack cheese, and a slathering of pesto. Oh me, oh my! Very, very yummy. Takes the humble grilled cheese to a whole new level.
And now that the pesto jar is empty…. well, I'll have something else to talk about next week.