Ready for a relaxing night of pizza and a movie? Need a quick pizza night? Follow these tips for tasty pizza without a lot of work.
This post is sponsored by Bertolli in conjunction with Kroger's Taste of Italy celebration. All text and opinions are mine.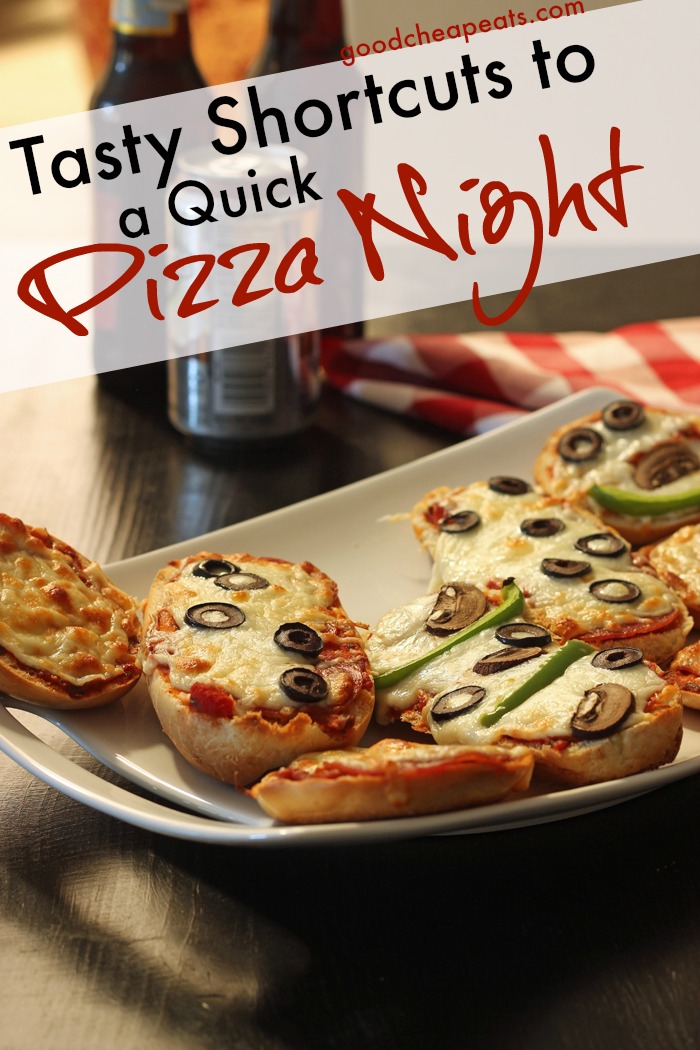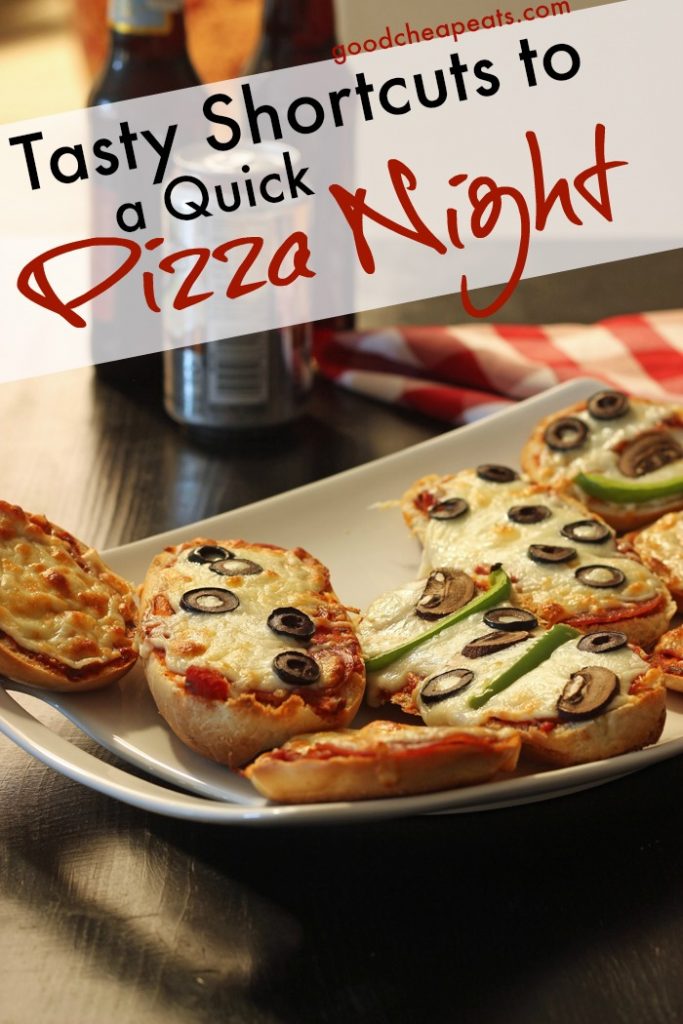 One of our family's favorite traditions or weekly rituals is Friday Pizza Night. I've been making homemade pizza for almost twenty years. That means we've had a lot of pizza and we know what works for our family of 8 and our busy schedule.
Some weeks Pizza Night is a leisurely affair when I have no qualms about taking a few hours to make hand-stretched dough and a slow simmered sauce. And there are other weeks when I really want, need, desire, mandate a short cut, a quick pizza night.
While some might say, "Just go get a pizza for that place around the corner," that's just not our style. The taste of homebaked is so much better! Plus, I get to control the ingredients that go on our pizza pies.
Quick Pizza Night Tips
When I want a quick pizza night, I lean on a few convenient ingredients to keep things streamlined while still uber-tasty. Plus, it's always more fun when you can "decorate" your own pizza.
These ingredients are for the most part, freezer-friendly or shelf stable which makes it easy for me to delegate the pizza making, whether I'm home or not. I can also keep extras on hand for those nights, you know the ones, that don't go according to plan.
Here are some of the ingredients I keep on hand for quick pizza-making:
Quick Pizza Bases
While homebaked crust is delicious, I love to have some shortcuts, like these:
pita bread
tortillas
English muffins
French rolls
bagels (my kids love the mini ones!)
frozen pizza crusts
zucchini or portabello mushrooms
Quick Pizza Toppings
The beauty of homemade pizzas is that you can choose whatever toppings you like! Here are some that we typically have on hand.
spaghetti sauce
shredded Mozzarella cheese
sliced olives
sliced pepperonis
sliced peppers
sliced mushrooms
sliced onions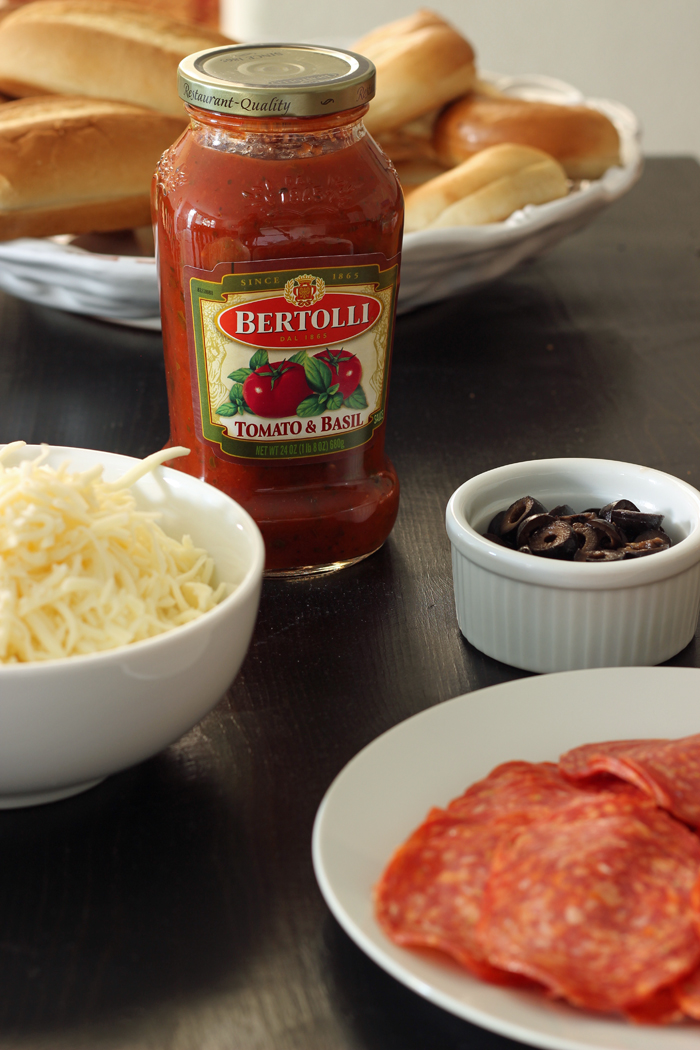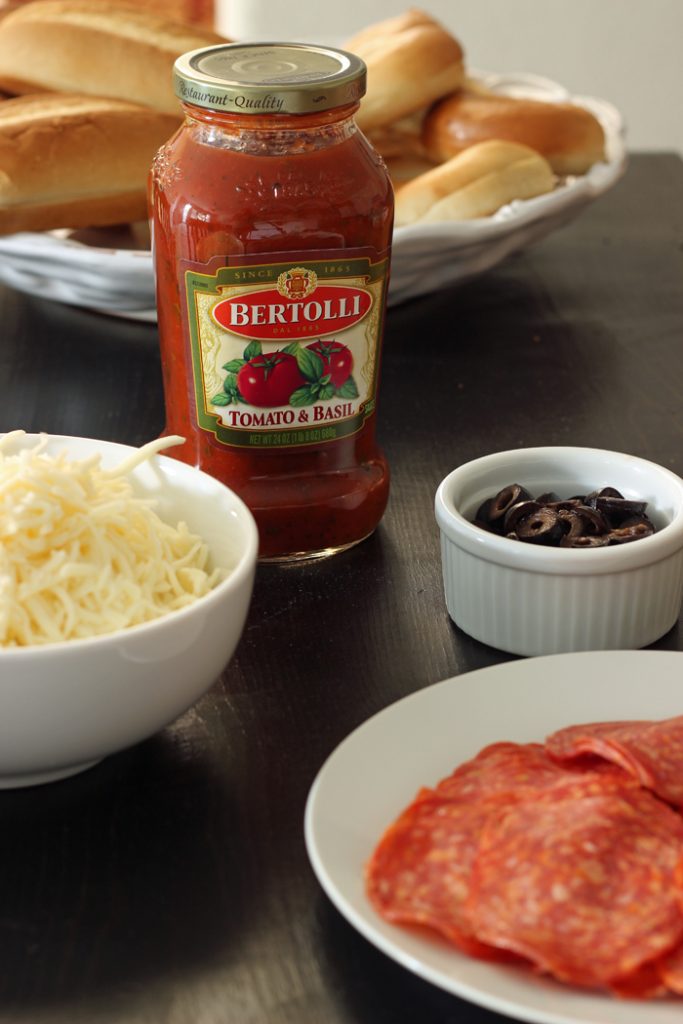 Last weekend life was just crazy, so I knew I needed me a quick pizza night — if we were going to have a pizza night at all!
Since my local Ralphs was hosting a Taste of Italy extravaganza, I was able to pick up some yummy Italian-inspired goodies, including Bertolli's Tuscan-inspired Tomato-Basil Sauce, shredded mozzarella, and some pizza bases, like French rolls and bagels.
Needless to say, pizza night was a hit! These individually-sized pizzas are so easy to make, I am considering adding them to the lunchtime rotation. I'm pretty sure that no child will argue with me on that point.
Bertolli pasta sauce is currently part of the Taste of Italy program at your local Kroger, Ralphs for those of us in California. The program lasts through the 11th. You'll find the pasta sauce on sale, making it even easier to stock up for your next quick pizza night.
Quick Pizza
Ready for a relaxing night of pizza and a movie? Need a quick pizza night? Follow these tips for tasty pizza without a lot of work.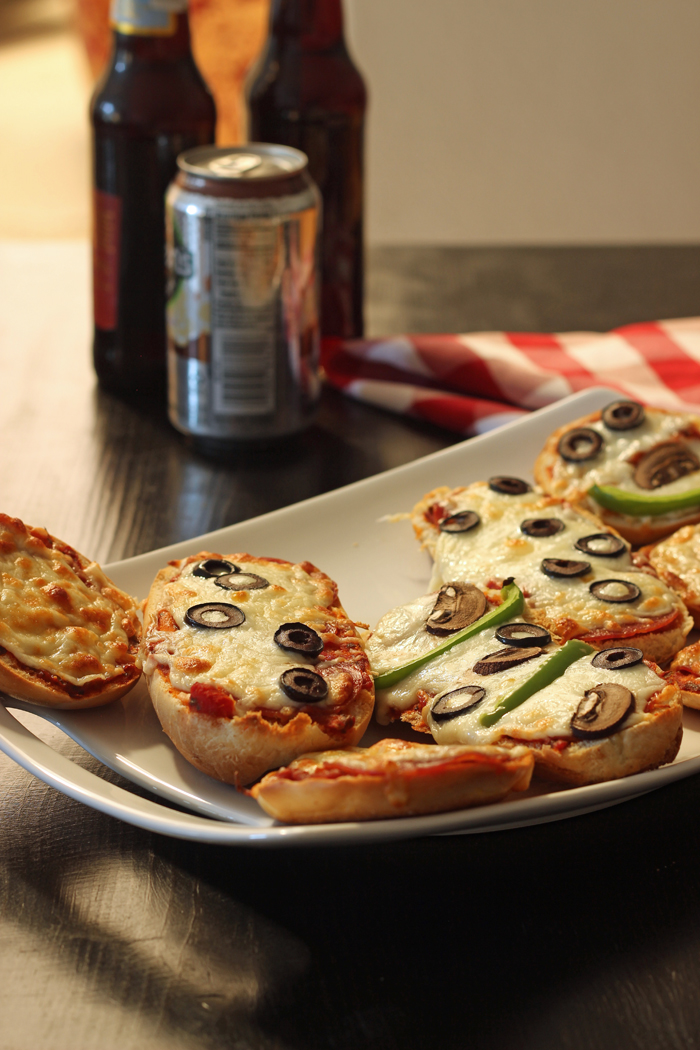 Preparation Time: 10 minutes
Cook time: 10 minutes
Total time: 20 minutes
8 to 12 servings
Ingredients:
1 dozen mini bagels or French rolls, split

1 cup spaghetti sauce

2 cups mozzarella cheese

preferred toppings, like pepperoni, sliced black olives, sliced mushrooms, and sliced peppers

Instructions:

Preheat the oven to 425. Line a baking sheet with parchment paper.
Lay out the bagel or French roll halves on the prepared tray. Spread each roll with a bit of the spaghetti sauce. Sprinkle on the cheese and your desired toppings.
Bake in the preheated oven for 10 minutes or until the cheesy is bubbly and browned in spots.
What's YOUR favorite quick pizza idea?
Disclosure: I have been compensated for my time spent writing this post. All opinions are my own.
This is a sponsored conversation written by me on behalf of Bertolli®. The opinions and text are all mine.