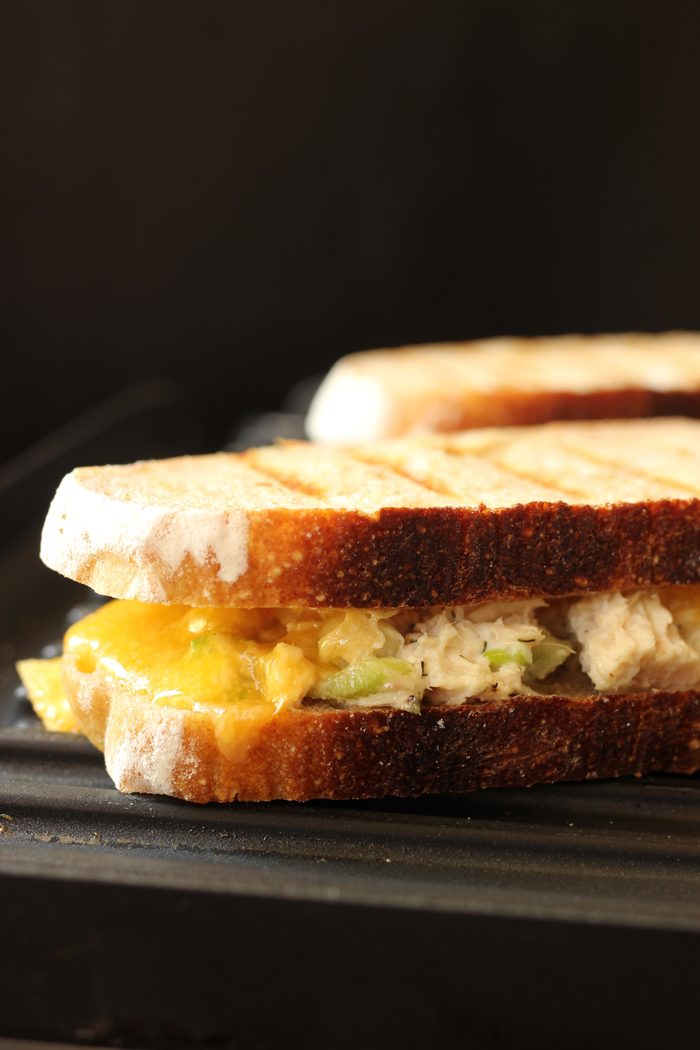 On busy nights or crazy days, one of my go-to meals is the grilled cheese sandwich. Most of the family enjoys it. It's filling on cold days or nights.
And it's by far a good cheap eat. I buy bread for about $1-2 a loaf and cheese for $2 a pound, making it a very economical meal, especially when paired with fresh fruit or a cup of soup.
When I was a child, I called it a "Bird Cheese Sandwich." I requested it once at a friend's house and her mom was able to track down the meaning. She asked my mom what a bird cheese sandwich was. My mom laughed. Poor mom used to burn our sandwiches quite often and thus, served us, "Burnt Cheese Sandwiches."
Make It Good
Whatever you call it, it's good eating. And simple enough to make.
Spread butter on the outside of two sliced of bread. Put a slice of cheese in between and cook in a hot pan, turning to brown both sides and melt cheese.

Make It More
You can dress up your grilled cheese by varying the cheese or adding a spread, veggies, or meat. Consider the following combinations:
Ham, Swiss, and Dijon Mustard
Brie and a slather of Fruit Jam
Roasted Veggies and Cheddar Cheese
Make It Easy
While a regular fry pan or skillet works well for one or two sandwiches, it certainly slows down your cooking for a crowd. For ease of cooking, I make good use of two appliances:
The Electric Griddle – This is a necessary gadget at our house, enabling me to cook five grilled cheese sandwiches, eight pancakes, or a dozen chimichangas at one time. We also use it to cook homemade corn tortillas or quesadillas in an efficient manner. We store it atop our refrigerator and use it at least 1-2 times per week.
The Panini Press – I was a skeptic, but now, I'm a believer. The Panini Press saves so much time since I don't have to stand and flip. This is a great feature when you're filling sandwiches with goodies that might tumble out upon turning. I get two sandwiches toasting and set the timer for 4 minutes. Easy peasy. And no need for buttering the bread!
I love my grilled cheese sandwich. Whether you call it a croque-monsieur, a bird cheese sandwich, or a cheese toasty, it's pretty hard to beat for a good, cheap eat.


What do you put on your grilled cheese?