This recipe for Easy Tuna Melt Sandwiches will be a lifesaver on busy evenings. Enjoy fish without much hassle at all.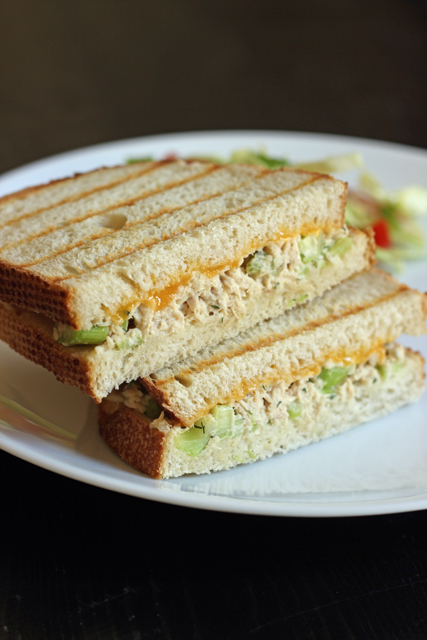 Years ago when I taught high school, my friend and fellow teacher, Tami and I would swap recipes and cooking notes all the time. We both loved to cook and eat so much, it made for the perfect friendship.
The second year we decided to do a lunch co-op. We both wanted to eat healthily but we knew it was hard to pack a lunch every day. Our lunch co-op meant that I would bring lunch for us one week while she brought lunch for us both the next week. We alternated like this for a whole year until I retired from teaching.
Occasionally there would be a weird/busy day when the girl on lunch duty either forgot or didn't have time. She was responsible for buying lunch that day. Luckily, our school had a food service/restaurant class. The students learned to cook some great food and served it in a cafe for staff or deliver it to the room.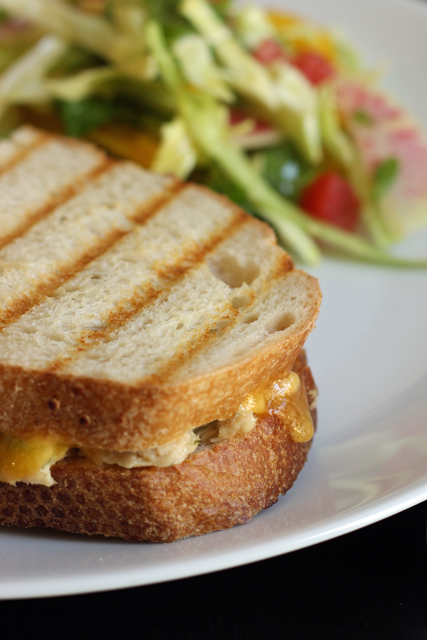 One day I found out that Tami had ordered Tuna Melts. I just about died. Sure, I liked grilled cheese sandwiches. I liked tuna salad sandwiches. But, I'd never had them together and the idea intimidated me. I wasn't a huge fan of fish to begin with.
Lucky for me I was hungry that day!
It unveiled a new taste combination that has become a favorite of mine ever since. Tuna Melts have become one of my go-to, quick-fix meals. If you've not yet tried them, make today the day!
They are super quick and easy. You need three basic things: good sandwich bread, your favorite tuna salad, and sliced cheese. That's the most basic version, but it's super tasty to tuck in some spinach leaves and tomato slices also.
In fact, let your imagination go wild by mixing in different cheeses or adding different mix-ins like pickles, hot peppers, or whatever you dream up.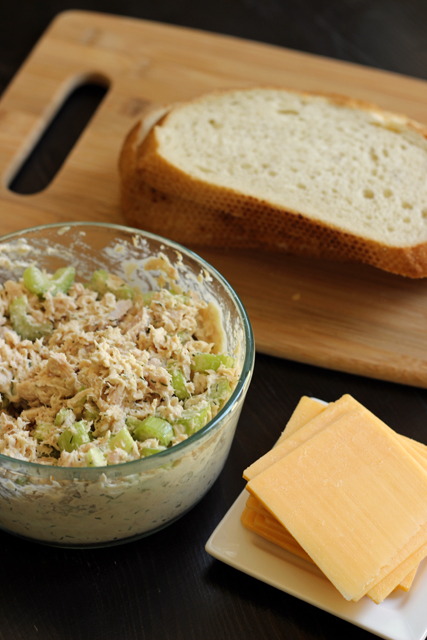 This is a layered grilled fish sandwich. I use a panini press since I don't have to flip the sandwich and risk losing any of the yummy filling. But, you can grill the sandwich in a skillet or on a griddle if you like. In that case, butter the bread so it gets all toasty, buttery. Yum!
Easy Tuna Melt Sandwiches

A tuna salad sandwich and a grilled cheese sandwich get married, making this easy tuna melt, a perfect meal for busy nights or when you want some comfort food.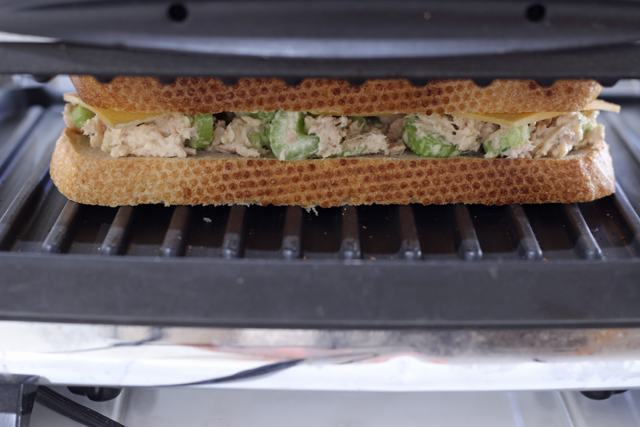 Preparation Time:10 minutes
Total time:15 minutes
4 sandwiches
Ingredients:
two 7-ounce cans albacore tuna, drained and flaked

1/2 cup mayonnaise, or more to taste

1/2 cup chopped celery

two scallions, chopped

1/2 teaspoon dried dill

fine sea salt and freshly ground black pepper

pinch cayenne pepper

8 slices sourdough bread or other favorite bread

4 to 8 slices cheddar cheese
Instructions:

1. In a mixing bowl, combine the tuna, mayonnaise, celery, scallions, dill, salt, pepper, and cayenne. Adjust seasonings.
2. On a Panini press, lay out two slices of bread. Divide half the tuna mixture over the two slices of bread, reserving the other half of the tuna mixture for the other two sandwiches.
3. Cover the tuna on the sandwiches with cheese slices. Cover the two sandwiches each with another slice of bread.
4. Cook in the Panini press until the bread is toasted and the cheese is melted.
5. Repeat with the remaining 4 slices of bread, tuna salad, and cheese slices. Cut sandwiches in half and serve.

Tools I use for this recipe:
Ergo Chef chef's knife
panini press
Pyrex storage bowl with lid
food processor (for making homemade mayonnaise)
*