Make dinner quick and easy all week. Check out these meal prep ideas to help you do pull it off without breaking a sweat.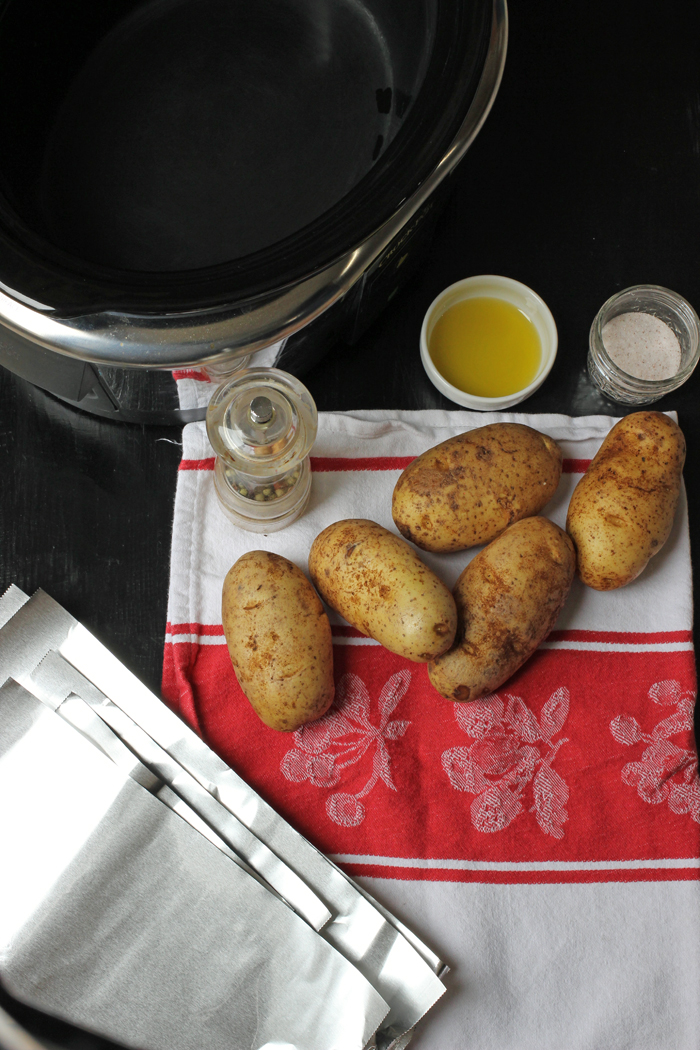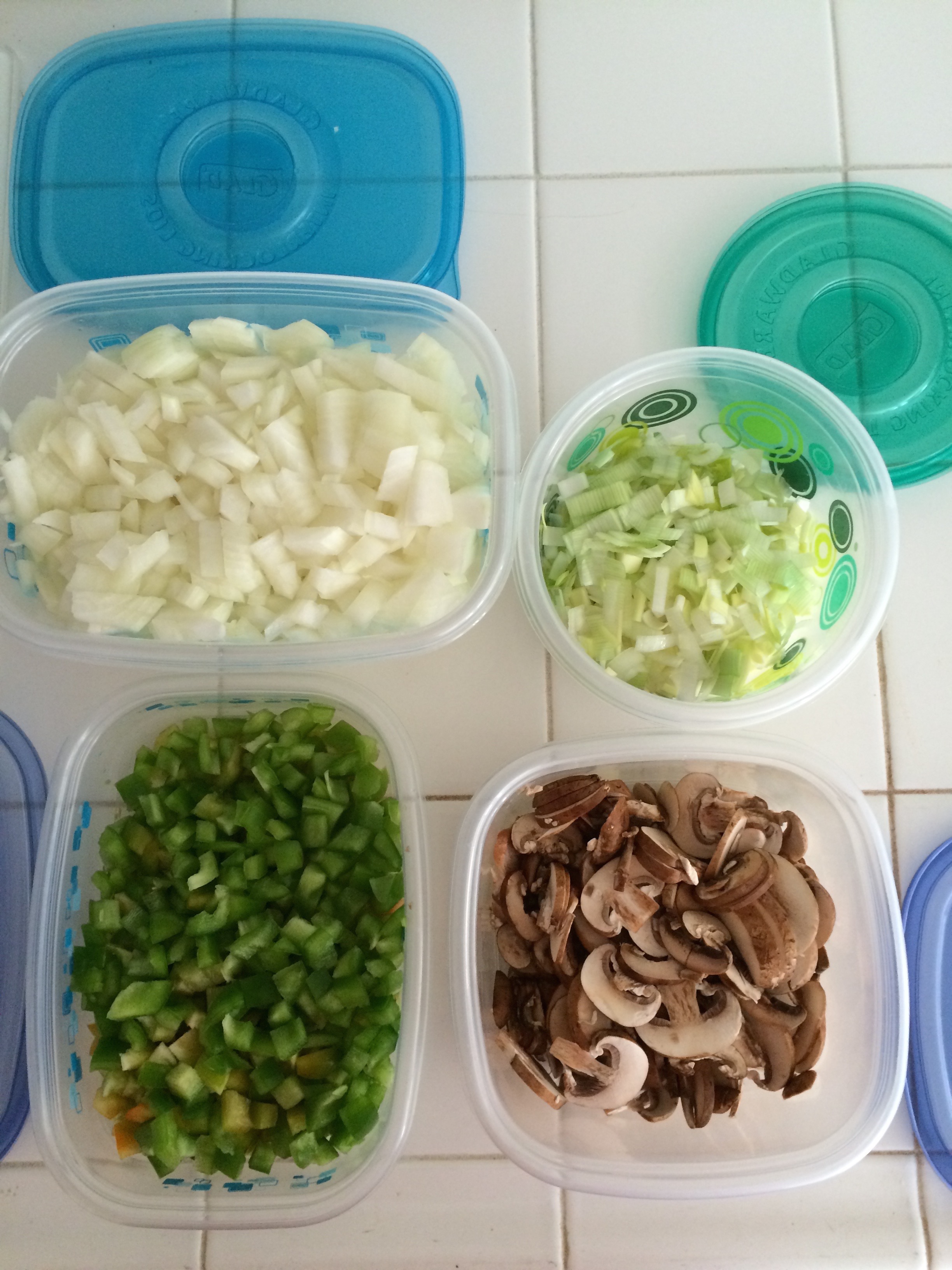 This past few months my husband and I have been digging into our financial records and doing a little strategizing. Since we paid off all our debt years ago, we've been able to save, travel, and pay for what we need. Things are comfortable, and we're very grateful for that.
However, as we think of bigger things on the horizon (replacement car, college for TWO kids, more travel, and maybe a house of our own), we are reminded once again to find ways to spend less.
It's time to batten down the hatches a bit more.
One area where we do that is packing lunches for Bryan to take to work. Even when life is crazy, we know this lunch meal prep is important, saving those few dollars every day can add up, up to $50 a week.
Another area is making sure we eat home cooked dinners. I'm a big fan of Double-Doubles and Burrito Bowls, but a trip through In-n-Out or Chipotle costs us $30 to $60 per meal.
Meal prep in advance is the answer.
For me, meal prep includes planning our menus, grocery shopping, thawing appropriately, and allowing myself enough time to make the homemade convenience items that I know are better tasting and cheaper. It also means spending some time to prep ingredients in bulk so that meal assembly throughout the week is quick and easy.
If you're in the same boat — it's called The Endeavor to Eat Well and Save Money — check out these meal prep ideas for quick dinners: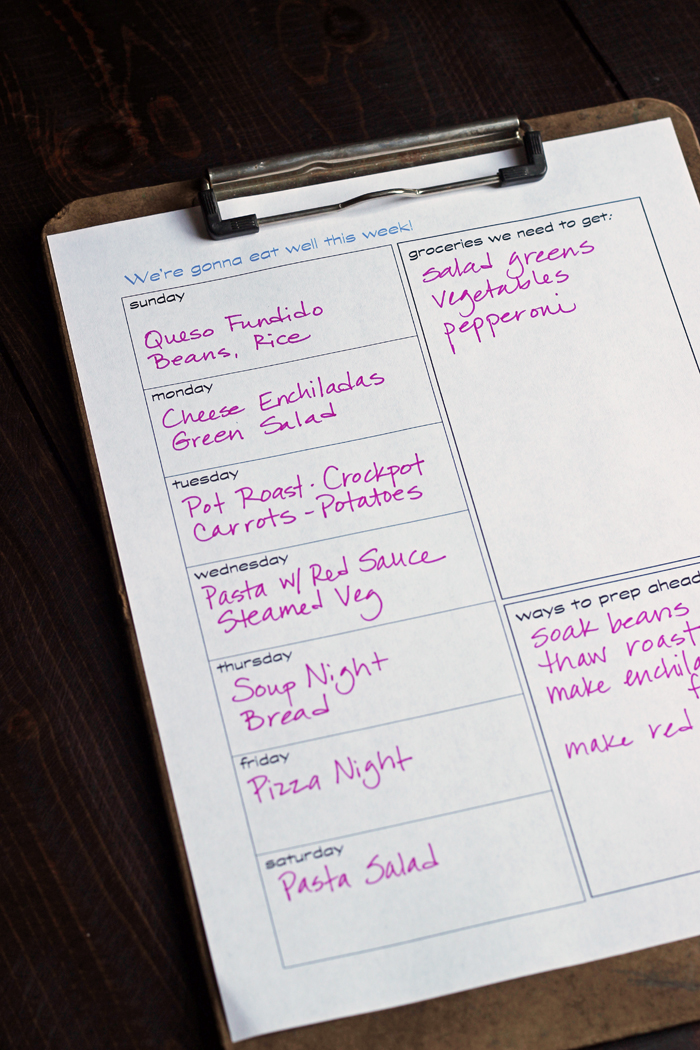 Meal Prep Ideas for Quick Dinners All Week
1. Inventory and clean out your fridge and pantry.
Cleaning out the fridge and pantry is a great way to save money! It's a reminder that we probably already have enough food. I also get a glimpse at foods I need to use up soon, lest I throw good money away.
Knowing what we have makes planning and meal prep so much easier. My newest goal is to do this every four days so a backlog of leftovers doesn't also waste our money.
2. Plan your meals.
While meal planning isn't the same as meal prep, it's definitely a step in the right direction. I use the Print & Go Planner to do my meal planning each week. It's simple and straight forward and works super well for me.
You might also like this printable meal planner. The "ways to prep ahead" section offers a spot to think through what you can do in advance to make our meals easier, i.e. meal prep.
Need help in the meal planning department? No problem. I've got a variety of Month of Meal Plans to help you.
3. Grocery shop.
At the same time I plan my meals, I create a grocery list of things we need to get. Since I meal plan based on what we already have, I try to limit my list to things that we truly need or that are really great sale items. This is how I build a stockpile on a budget: buying my favorite ingredients at sale prices.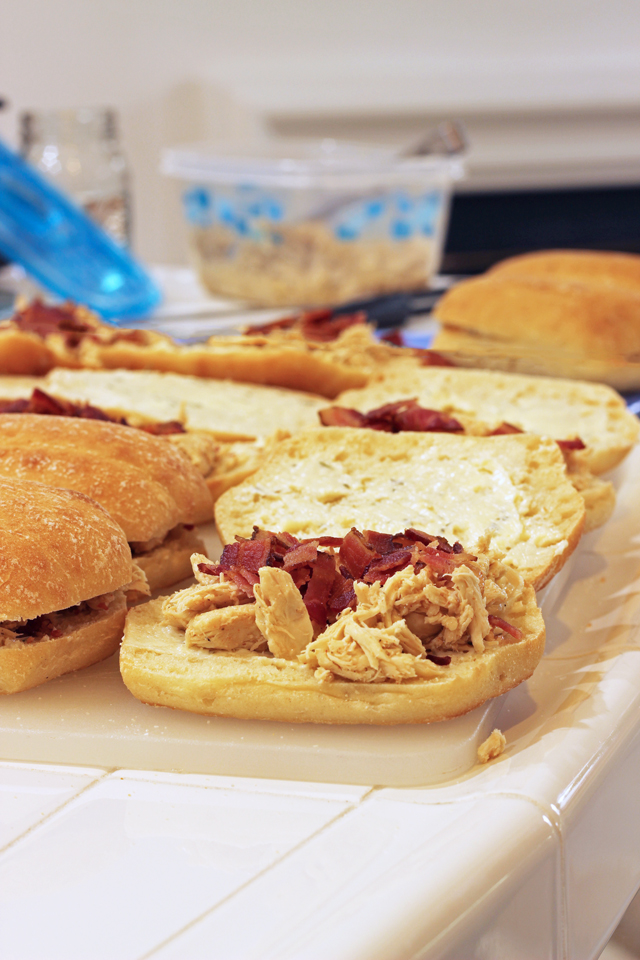 4. Prep ingredients.
My most successful weeks — when we eat THE BEST — are those when I've done some meal prep in advance. These are regular items on my list of tasks:
When I spend a few minutes working on these meal prep items, lunch and dinner assembly takes just minutes. And those extra touches like a great homemade vinaigrette make it feel like a feast!
A good rule of thumb for prepared food stored in the fridge is 4 days. Keep this in mind and use things up before they spoil or lose taste and texture.
5. Preassemble what you can.
So many of the foods we eat can be made a few hours, days, or weeks in advance. It just depends on the recipe how far in advance you want to make it.
If you'll notice, in all my cookbooks, I explain how far in advance you can make and chill or make and freeze a dish. I find it handy to note these things so that you can do meal prep in advance and make things easier.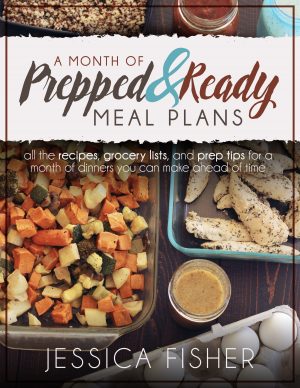 In A Month of Prepped & Ready Meal Plans, you'll find that I've curated a month's worth of meals that can be prepped in advance to offer you quick dinners for days on end.
Through February 28, this meal plan will be available for only $9. It's a great resource to add to your arsenal of meal prep tools.
Whether you purchase a meal plan or craft your own, look over your plan to see what you can make ahead and just stash in the fridge or freezer until dinner time.
Meal prep doesn't need to be difficult. A little advance work can make your meals quick and easy this week. Spend a few minutes shredding cheese or chopping onions at the beginning of the week to save you time during the busy dinner hours.
How do YOU handle meal prep at your house?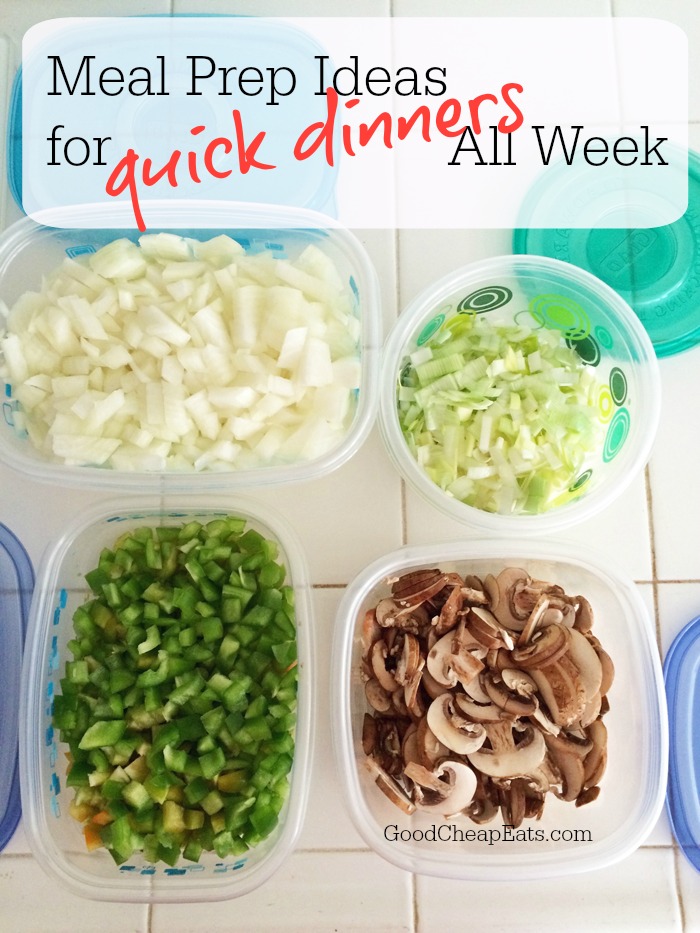 Originally published October 24, 2015. Updated February 17, 2018.