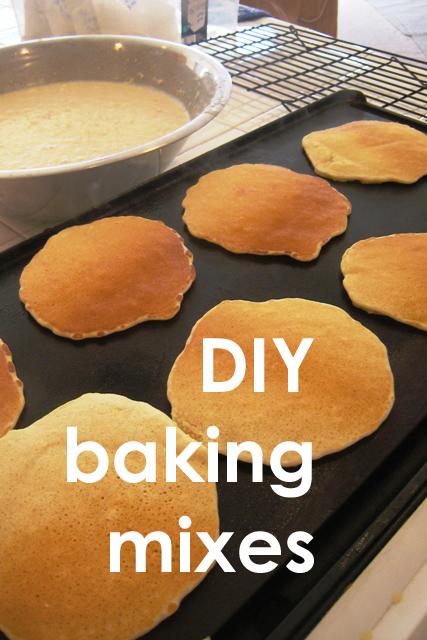 I think it's probably a common American experience, to grow up thinking that all baked goods come from a box, from the freezer section, or the bakery aisle of the grocery store. Perhaps it's just us folks in our late 30's and 40's, but all the kids I grew up with had the same experience.
Someone else did the baking. We opened boxes and bags.
It wasn't until I went to college that I realized that making baked goods from scratch were better and more importantly, cheaper than the commercial alternatives.
Make homemade baking mixes.
Once I became a parent, I started making my baking mixes in bulk and storing them to use over the coming weeks. Nowadays, mixes are a pretty foreign concept to my kids.
Baking mixes are very easy to make yourself. Label a bag or jar with the wet ingredients list and baking instructions. Fill it with the dry ingredients. Seal and store until you're ready to use.
That was pretty easy, wasn't it? Check out our favorite recipes to make into mixes: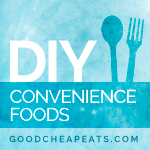 This is part of the DIY Convenience Foods series.
Don't want to miss a post in this series? Subscribe to 31 Days of DIY Convenience food here. Get updates via email here.