Bake up a batch of this Milk and Honey Cornbread. It's lightly sweetened and delicious for breakfast or the bread basket.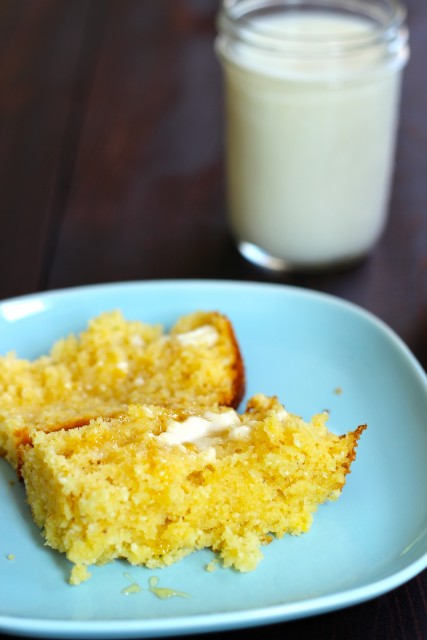 A few weeks/months ago I found some Bob's Red Mill Corn Flour on clearance at Sprouts. If I've ever purchased corn flour, it was many, many moons ago. I have no recollection of it. For a couple bucks, it sounded like something I could take a chance on. I'm so glad I did!
The package suggests substituting corn flour for corn meal in your recipes to add richness. I used it in place of some of the regular flour in my Buttermilk Corn Waffles as well as in my favorite Buttermilk Cornbread recipe.
(Yes, we are sweet cornbread fans. This is California. That's how we roll. 😉
Since we're currently avoiding processed sugar, I used honey in the recipe and milk instead of buttermilk in my original version. We really like it this way. The kids said it didn't need any additional honey on top. Yay!
The added corn flour, while not "cheap" does change the texture and flavor of the bread. I am keeping my eyes peeled for another sale.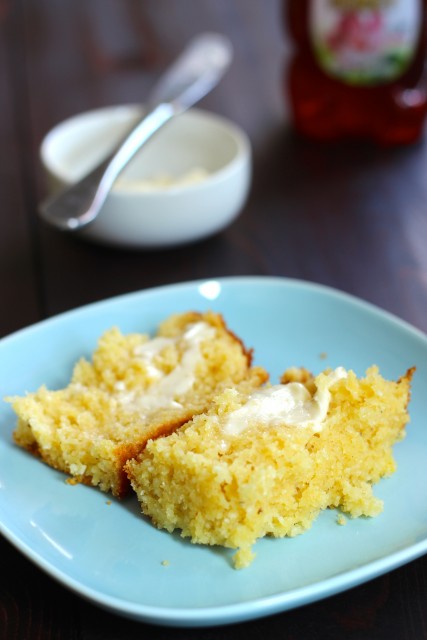 Recipe: Milk and Honey Cornbread
Ingredients
3/4 cup corn flour
3/4 cup unbleached, all-purpose flour
1/2 cup cornmeal (mine was white)
1 tablespoon baking powder
1/2 teaspoon salt
1/2 cup oil
1/2 cup honey
2 eggs
1 cup milk
Instructions
Preheat the oven to 350°. Grease an 8-inch square pan.
In a large mixing bowl, whisk together the flours, cornmeal, baking powder, and salt.
In another mixing bowl, combine the oil and honey. Whisk in the eggs and milk.
Add the dry ingredients to the wet and fold gently to combine.
Transfer the mixture to the prepared pan and bake for 30 minutes or until a tester inserted comes out with a few crumbs attached.
Preparation time: 5 minute(s)
Cooking time: 30 minute(s)
Number of servings (yield): 8
My rating 5 stars:  ????? 1 review(s)