Got people in your house who groan about Soup Night? Time to change that, especially since it's such an economical meal option. Consider these strategies to making your soup night a success!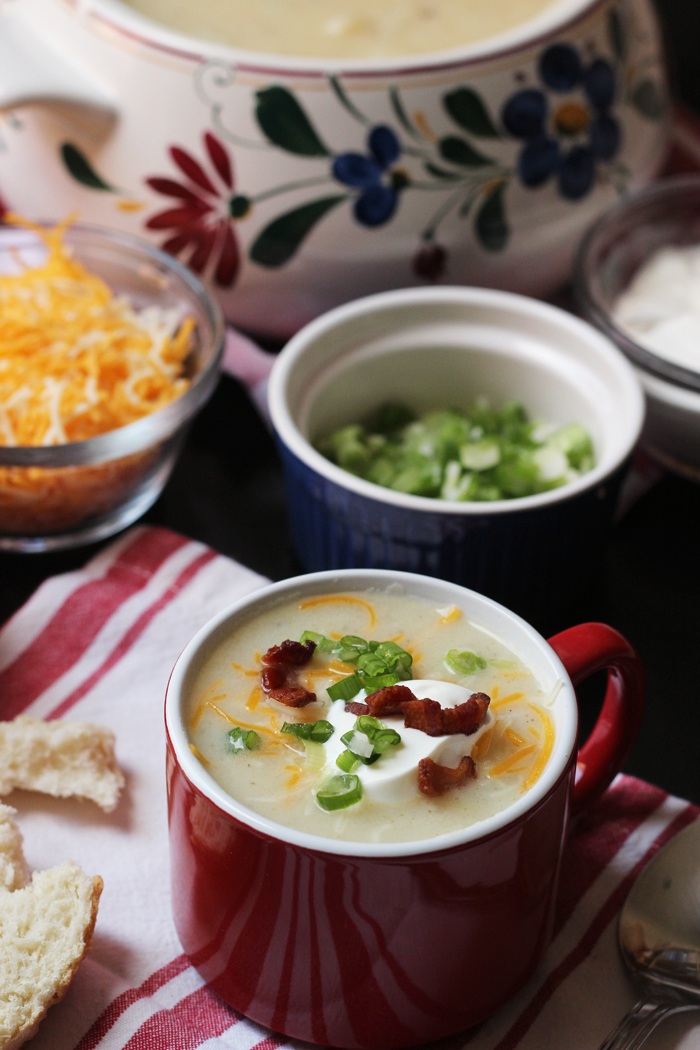 Pictured: Chunky Potato Soup with Bacon & Tarragon
Soup night. It's that night of the week when you serve, what else? Soup!
While previous generations might have enjoyed soup every night because it was easy, cheap, and fed a crowd, nowadays soup has become somewhat of an acquired taste.
Soup is quick, economical, and filling. You can make a meal from little bits of a few different ingredients. And it's so cozy on a cold day.
However, some people have a hard time considering soup as a meal. They often mistake it as a side dish instead of a main course. Or they balk at the idea of vegetables and broth.
Soup night, in my book, is a great occasion for using up the leftovers I've acquired throughout the week so as to reduce waste.
It has long been a weekly tradition for me to have Soup Night — at least in colder weather. For a few years, my children were some of those who balked at the idea.
How do you make Soup Night a success?
Over the years I've developed strategies to make soup night a little easier to swallow, for adults and children alike.
Here's what I've learned makes soup night a success:
1. Offer a choice on soup night.
Whether you prepare two different choices of soup or a variety of toppings to choose from, make some options available. Not only does having a choice brighten up soup night, but it also allows reluctant soup eaters to have some power in the matter.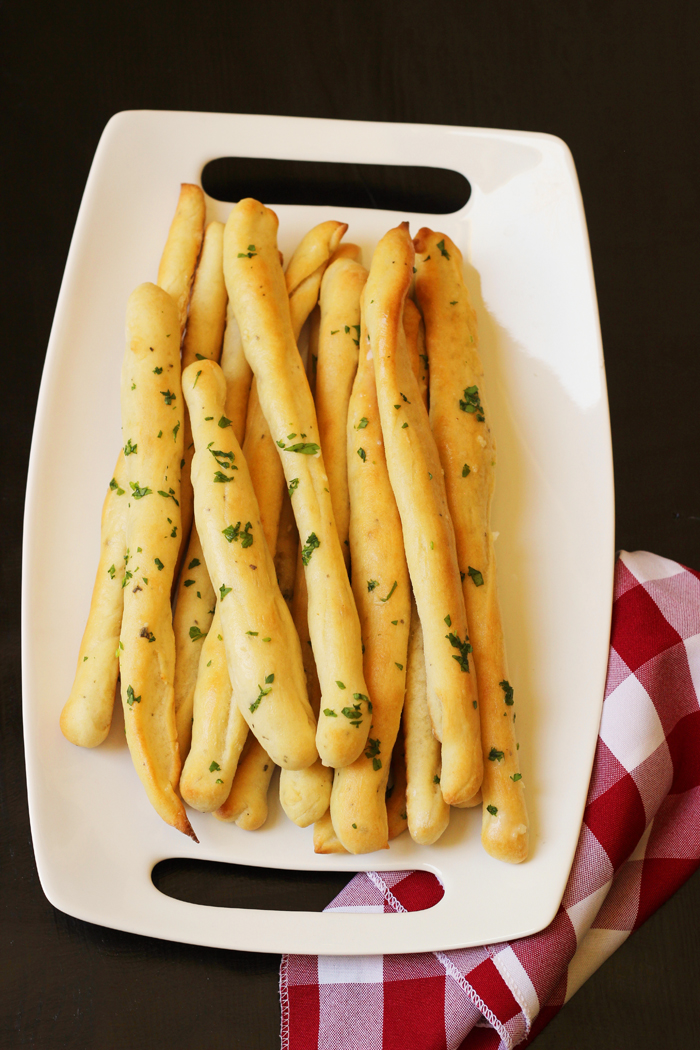 Pictured: Easy Garlic Breadsticks
2. Provide some delicious breads.
My kids absolutely love Garlic Focaccia and breadsticks as well as popovers. By offering these on soup night, I'm giving the kids — of all ages — something to look forward to, in addition to the soup.
In a pinch, cheese and crackers work, too.
3. Bake a great dessert.
It's amazing to me how quickly the kids can scarf down a bowl of soup when they know there is a great dessert, like Slab Apple Pie to top off with.
While I'm not necessarily bribing them, I am rewarding the good eater with a little treat. I figure that eventually, they'll develop a taste for the soup in question and not need a little reward.
4. Pay attention to what they like.
If your child or spouse isn't quick to embrace soup night, never fear. Through trial and error, you'll find ways to make it work.
It may be a question of finding out what everyone likes.
If someone in the house doesn't care for smooth, blended soups, choose chunkier soups like Creamy Chicken Noodle Soup or Spicy Beef & Bean Stew.
If they prefer smooth soups, cook up a few pots of Roasted Vegetable Soup or Creamy Asparagus Soup.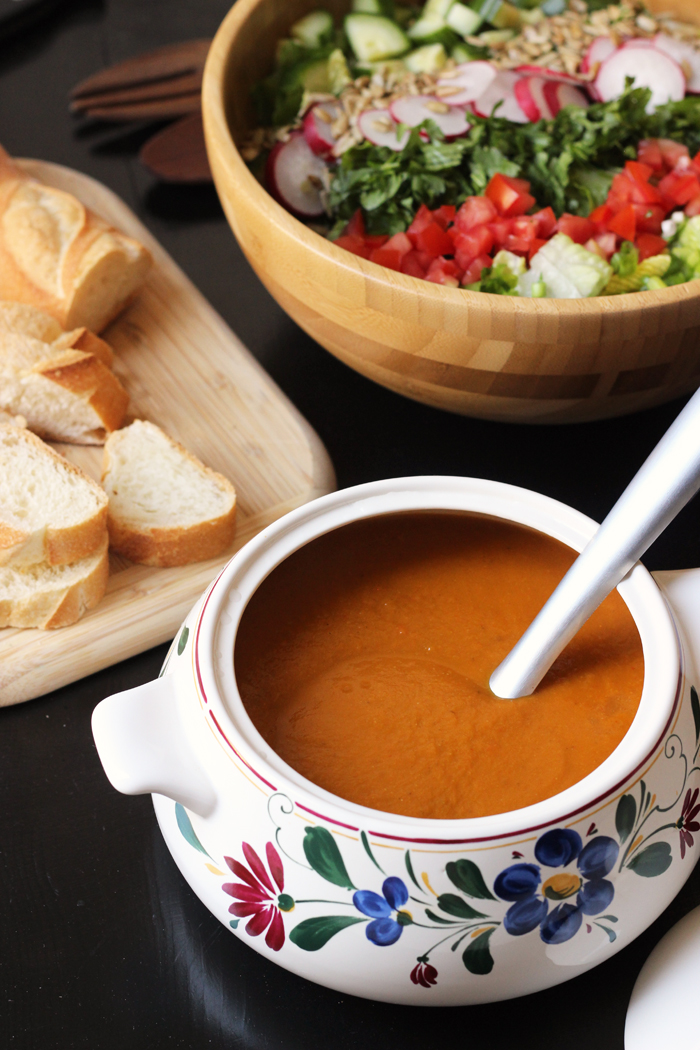 Pictured: Roasted Vegetable Soup
5. Build a library of favorite soup recipes.
It's not that some people don't like soup. It's that they haven't found soups that they love. Through trial and error, you'll find the right styles and recipes to fit the folks at your table.
A Feast of Soups is a great starter cookbook. While I've never really embraced the recipes in it, I've gained loads of ideas over the years. Some of my kids' favorite soups are included in Not Your Mother's Make-Ahead and Freeze Cookbook.
Try the wide breadth of soup recipes available.
6. Get yourself some great soup-making tools.
The right tools can take a task from chore to charming. Here are some of my go-to soup-making tools:
How do YOU make soup night a success?