Bake someone happy with these lemony drop scones. They are delicious, nutritious, and super easy to make.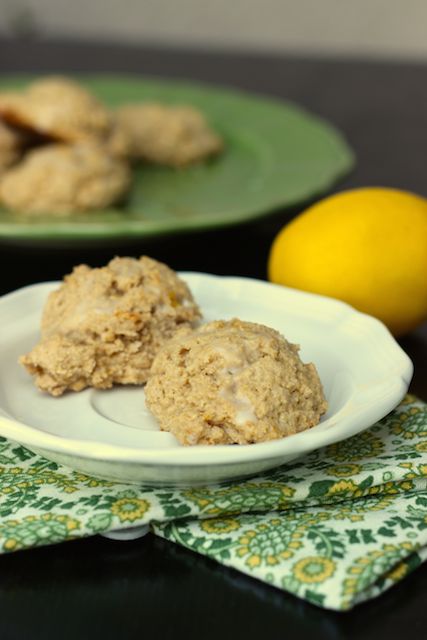 I would have shared this recipe with you last week except the oven decided it was done. A week later and ta da! We're celebrating an oven repair with these Lemon Drop Scones.
They are drop scones like drop biscuits which makes them super easy to make. They are lemon flavored which makes them delicious. They are Lemon Drop Scones because that sounds decadent and sweet and happy, which they most certainly are. Plus, it just makes sense.
I'm a fan of anything lemon, so these now rank as one of my favorite foods.
One of the things that I particularly love about these scones, besides their ease and their great lemony flavor is that I made them with whole wheat flour. Yes, really. They do not taste "wheaty" at all. They just taste good. You can use all-purpose, unbleached flour as well, but I saw this as an easy way to get more whole grains into my family's diet.
If you want to guild the lily and replicate the texture of a true lemon drop candy, sprinkle these with sugar before baking. Talk about out of this world!
And one batch is gone in a flash at my house. I think next time each kid needs to make a batch for himself.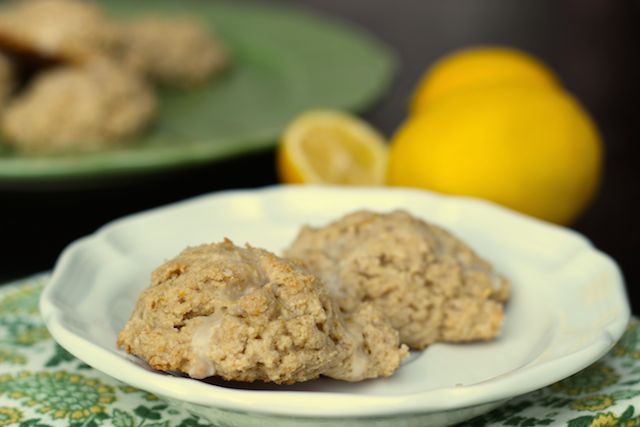 Recipe: Lemon Drop Scones
Ingredients
2 1/2 cups whole wheat pastry flour
1/2 cup sugar (I used demerara sugar)
1 tablespoon lemon zest
1/2 tablespoon baking powder
1/2 teaspoon salt
1/2 cup cold butter (1 stick), cut into cubes
1 cup milk
Lemon glaze: 1/2 cup powdered sugar, 1 tablespoon lemon juice, 1/2 teaspoon lemon zest
Instructions
Preheat the oven to 375°. Line a baking sheet with a silpat baking mat or parchment paper.
In a food processor fitted with a metal blade, combine the flour, sugar, lemon zest, baking powder, salt, and butter. Pulse until coarse crumbs are formed.
In lieu of a food processor, you can mix these ingredients together in a large mixing bowl, using a pastry blender or two knives held together.
Add the milk and fold gently to blend. Do not overmix.
Drop the batter in small mounds on the prepared baking sheet. You should get 15 to 18 scones from the mixture. (You can flash freeze the scones at this point if you like. Once they are hard remove from the pan and store in a freezer bag in the freezer. Bake from frozen, increasing the baking time by about five to ten minutes.)
Bake for 18 to 20 minutes or until golden and baked through. Cool on a rack while you prepare the glaze. (You can also freeze the scones at this stage, unglazed. Place in a bag in the freezer. Thaw and then glaze after thawing.)
In a small mixing bowl, combine the powdered sugar, lemon juice, and lemon zest until smooth. Drizzle this mixture over the cooled scones and allow to set.
Preparation time: 10 minute(s)
Cooking time: 20 minute(s)
Number of servings (yield): 15-18