Want to add a touch of whimsy to snacks? Looking to enjoy a little tea party with your peeps? Try a few of these tea time snacks for kids of all ages.
Tea Time Snacks for Kids
One of my few regrets from our trip to London is that we didn't enjoy afternoon tea like we've read about in books or seen in movies. You can bet that it's top on my list for when we return to the UK.
However, while we haven't had the "real deal", that's not to say that the FishFam doesn't enjoy a few tea time snacks. My girls are forever throwing tea parties with tea time snacks they cook up themselves or — when I'm on my game — I surprise them with a treat or two to enjoy all together.
In fact, one of the things that I'm trying to work into our homeschool is Tuesday Tea Time. It's not my idea; I got it from Brave Writer. It's been hard to make it a regular thing, but I'm hoping to make it happen before the school year is out.
Whether YOU want to surprise your family this weekend with a little Valentine's tea, host a fun tea party for friends, or work in poetry tea time to your homeschool, I've got you covered for tea time snacks. These are not only easy on the wallet and quick to make, they are also super FUN.
Veggies with Ranch Dressing
Veggies with Ranch Dressing are a great way to get your kids to eat healthy tray. Make a large tray, like the one pictured, or assemble small platters for each child. Either way, they're bound to gobble them down.
Fruit Skewers
Fresh fruit threaded on skewers are perfect for a fancy snack or party fare. My kids LOVE assembling them. My guess is your kids will, too. Use frilly toothpicks if you want to make smaller portions.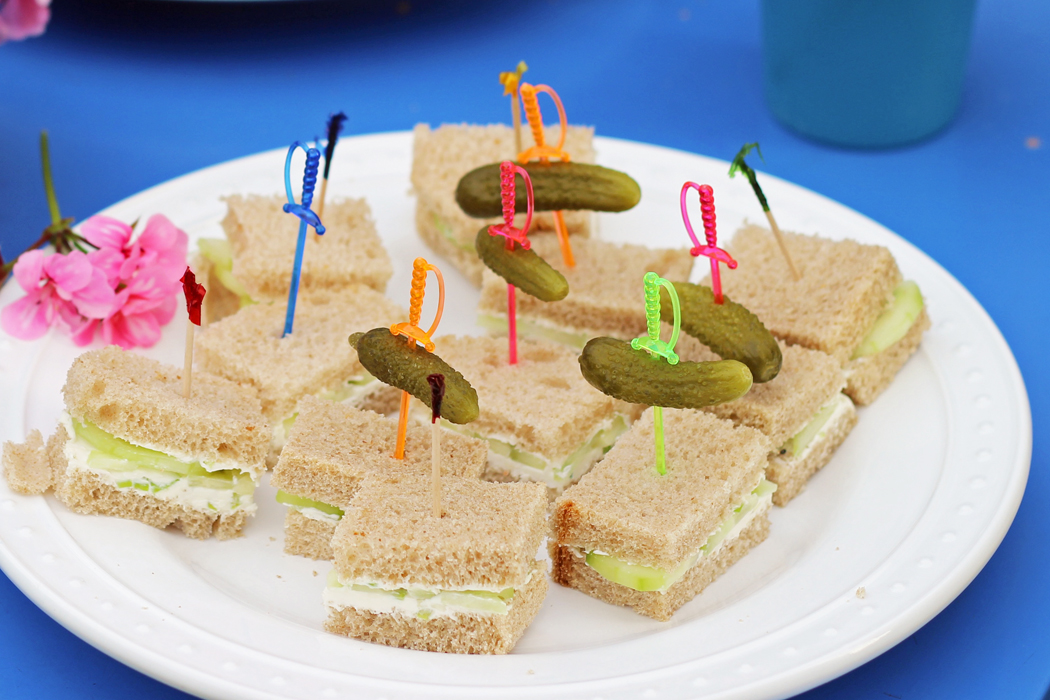 Tea Sandwiches
Tea Sandwiches are so cool! Something about the crusts being cut off and the whole thing stuck together with a toothpick makes it all taste better. You can make tea sandwiches as simple as PBJ or more complex with a tuna or chicken salad filling. These are herbed cream cheese with sliced cucumber. Be sure to use fun toothpicks!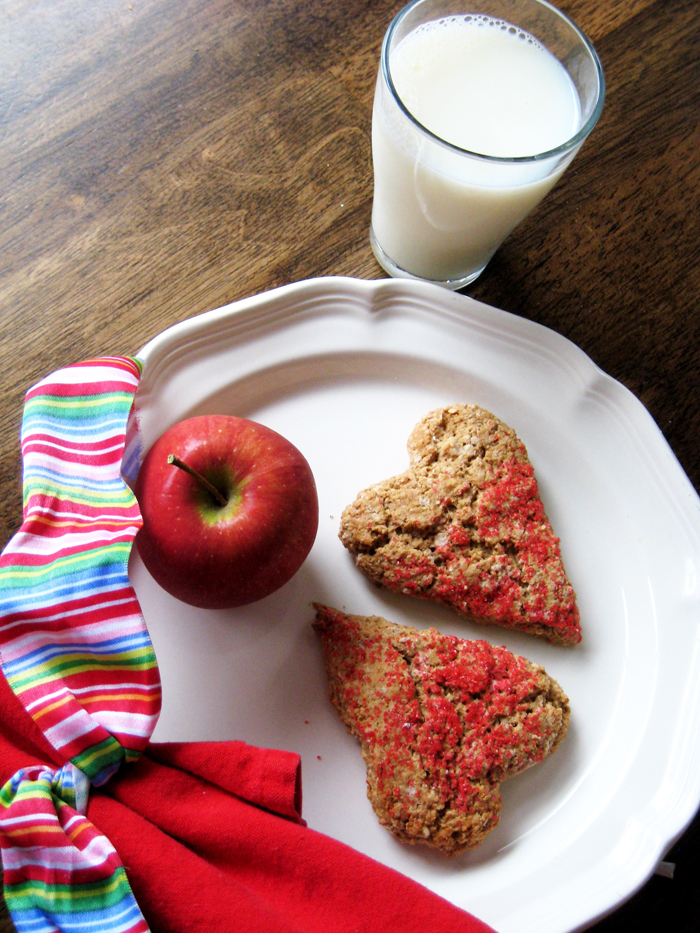 Maple Oat Heart Scones
We love scones at our house and these Maple Oat Heart Scones come together really quickly. You don't need a cookie cutter, either. Just shape the cut triangles into hearts to add an extra bit of whimsy to the table.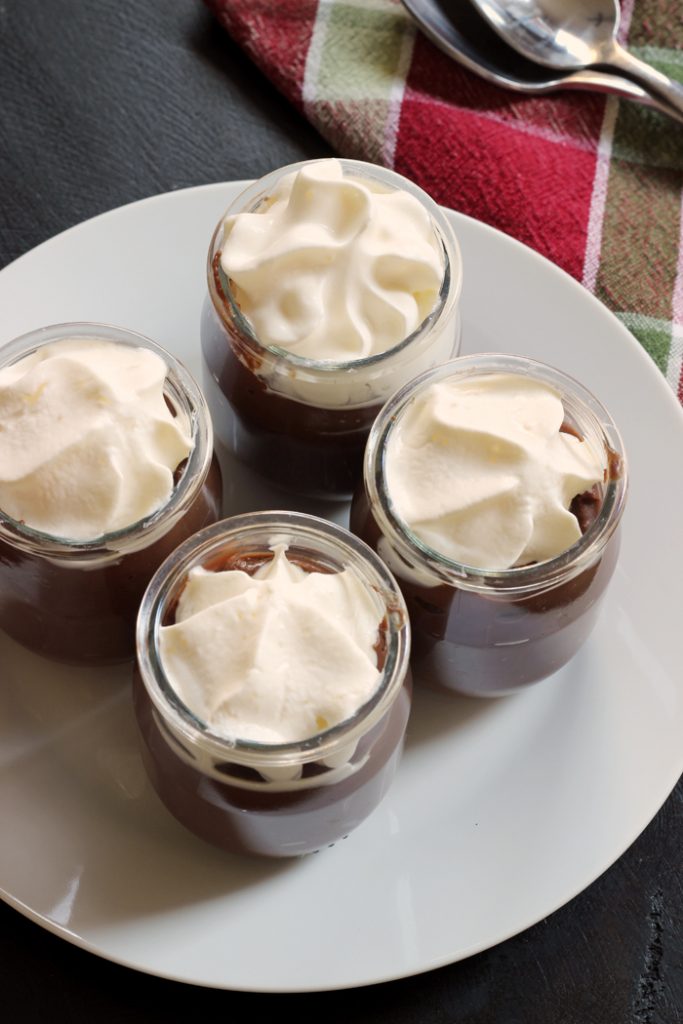 Homemade Chocolate Pudding
Homemade Chocolate Pudding assembled in small glass dishes with freshly whipped cream is so fun! It brings out the kid in all of us. This easy recipe comes together quickly with all real ingredients so it really is homemade. Perfect for tea time with kids!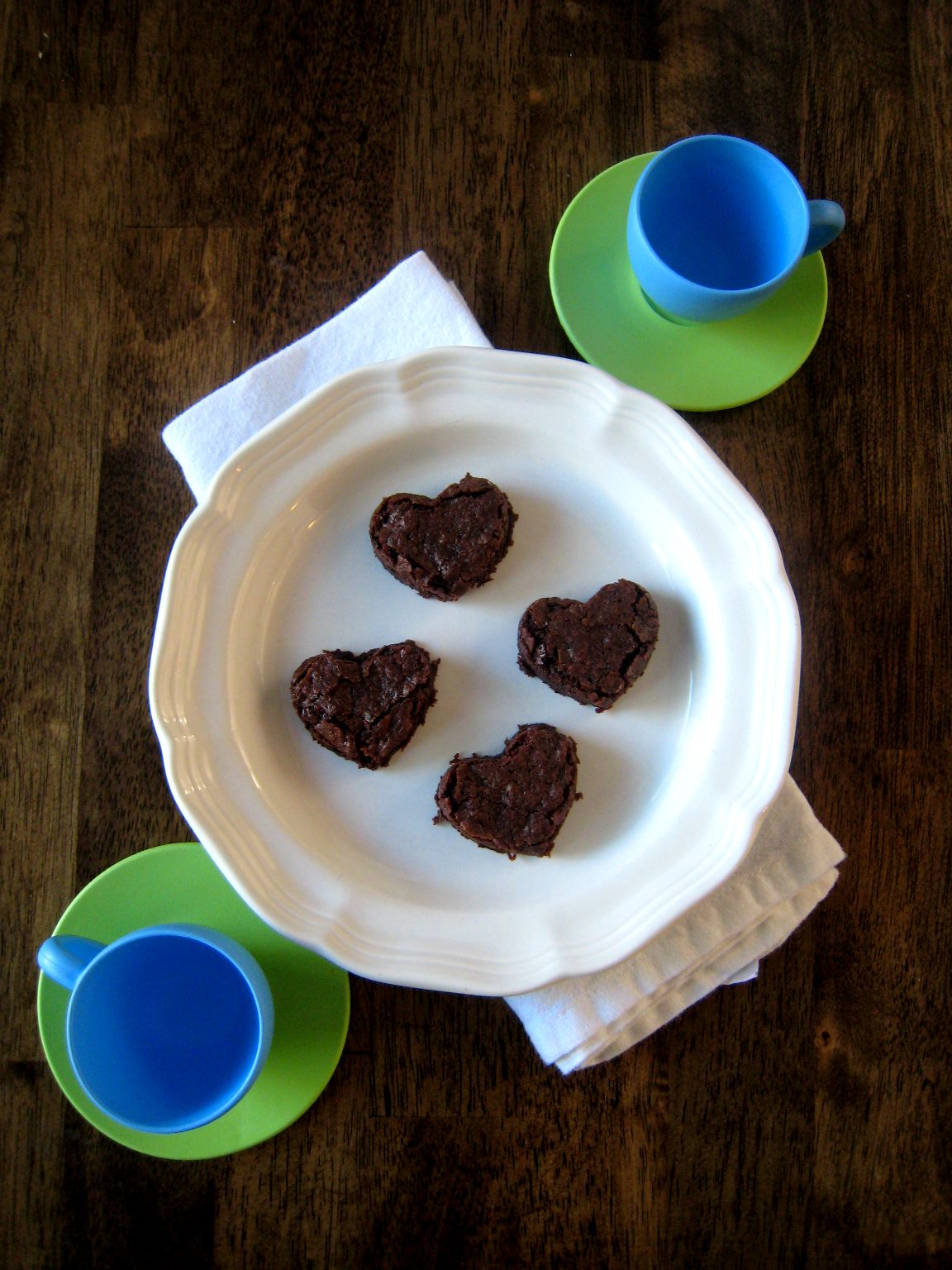 Cocoa Brownies
These Cocoa Brownies are just as easy to bake as a boxed mix. And it goes without saying that they are fun to cut into shapes. 😉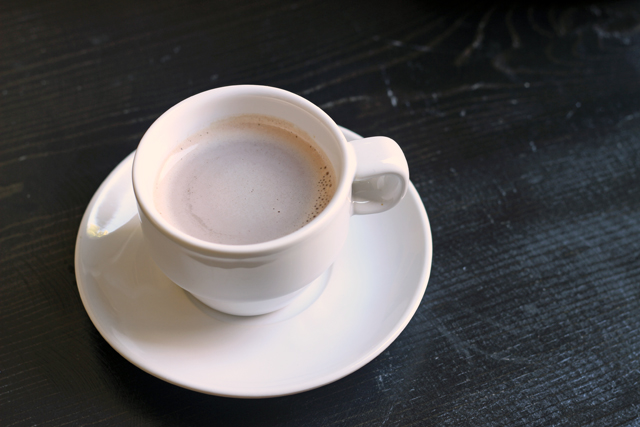 Hot Cocoa
If you kids enjoy tea, by all means serve the real deal. If not, stir up a batch of this Stovetop Hot Cocoa for a sweet and tasty treat. Pull out the demitasse cups to make it extra special.
What are YOUR favorite tea time snacks?