Enjoy a batch of oatmeal waffles, full of whole grain goodness.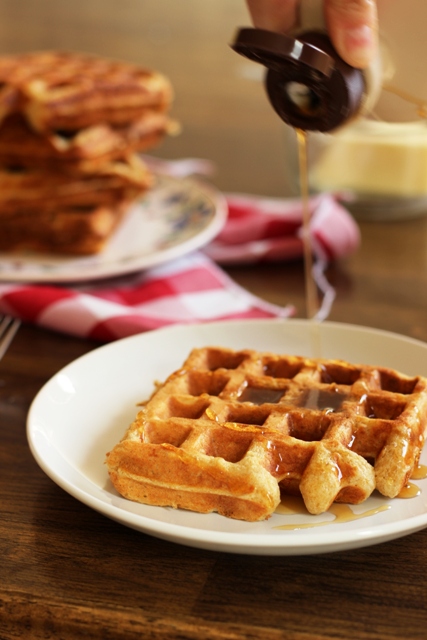 Waffles are fun food at our house. I often serve them with fruit and whipped cream or just butter and maple syrup. The kids have been known to spread Nutella on them.
And we're not too shy to just gobble them down plain.
I love my waffle maker. It makes four waffles at one time, making it easy to feed my crowd. Who wants to stand around waiting for waffles to cook?
This batch makes 8 individual servings. My kids prefer it when I make a double batch. I prefer it when I make lots and freeze the extras.
This is a pretty straightforward recipe. You can use buttermilk or mix half yogurt and half milk and use that for the buttermilk. I do that often since a lot of my favorite stores don't often have buttermilk in stock.
I don't know what's wrong with them. But, half yogurt/half milk works well as a substitute for me.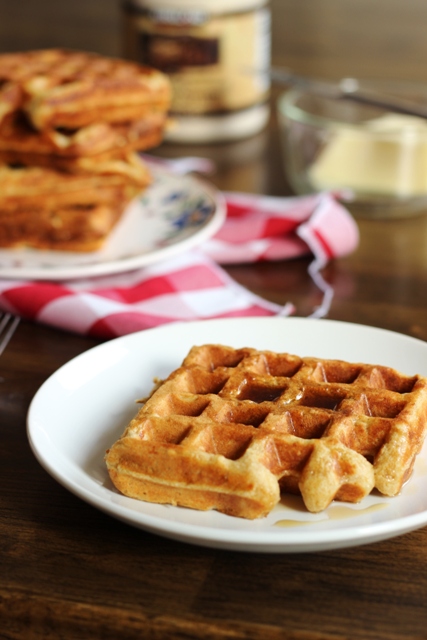 Feel free to prepare the dry ingredients as a mix and stash it in the freezer. Until you do it, you won't realize what a boon it is to have homemade baking mixes on hand.
Recipe: Oatmeal Waffles
Ingredients
2 cups buttermilk
1/2 cup oil
3 eggs
1 teaspoon vanilla extract
2 cups whole wheat pastry flour
1 cup quick oats
1 tablespoon baking powder
1 teaspoon baking soda
1 teaspoon salt
Instructions
Heat a waffle iron according to the manufacturer's directions.
In a large mixing bowl, combine the ingredients in the order listed. Fold to combine.
Bake the waffles in the waffle iron.
To make-ahead: You can either prepare a homemade baking mix, adding the wet ingredients on the day of serving OR you can freeze the baked and cooled waffles in an airtight container.
Preparation time: 5 minute(s)
Cooking time: 15 minute(s)
Number of servings (yield): 8