Homemade marinades and salad dressings taste so delicious…and they are so much friendlier on the budget. Not only that, you can control the exact amount you make as well as the ingredients that go in it.
From this easy Asian Chicken Marinade recipe to this zesty Italian Salad Dressing Recipe, you'll be set for tasty saucing of your grilled meats, chicken, and fish as well as great salad toppings.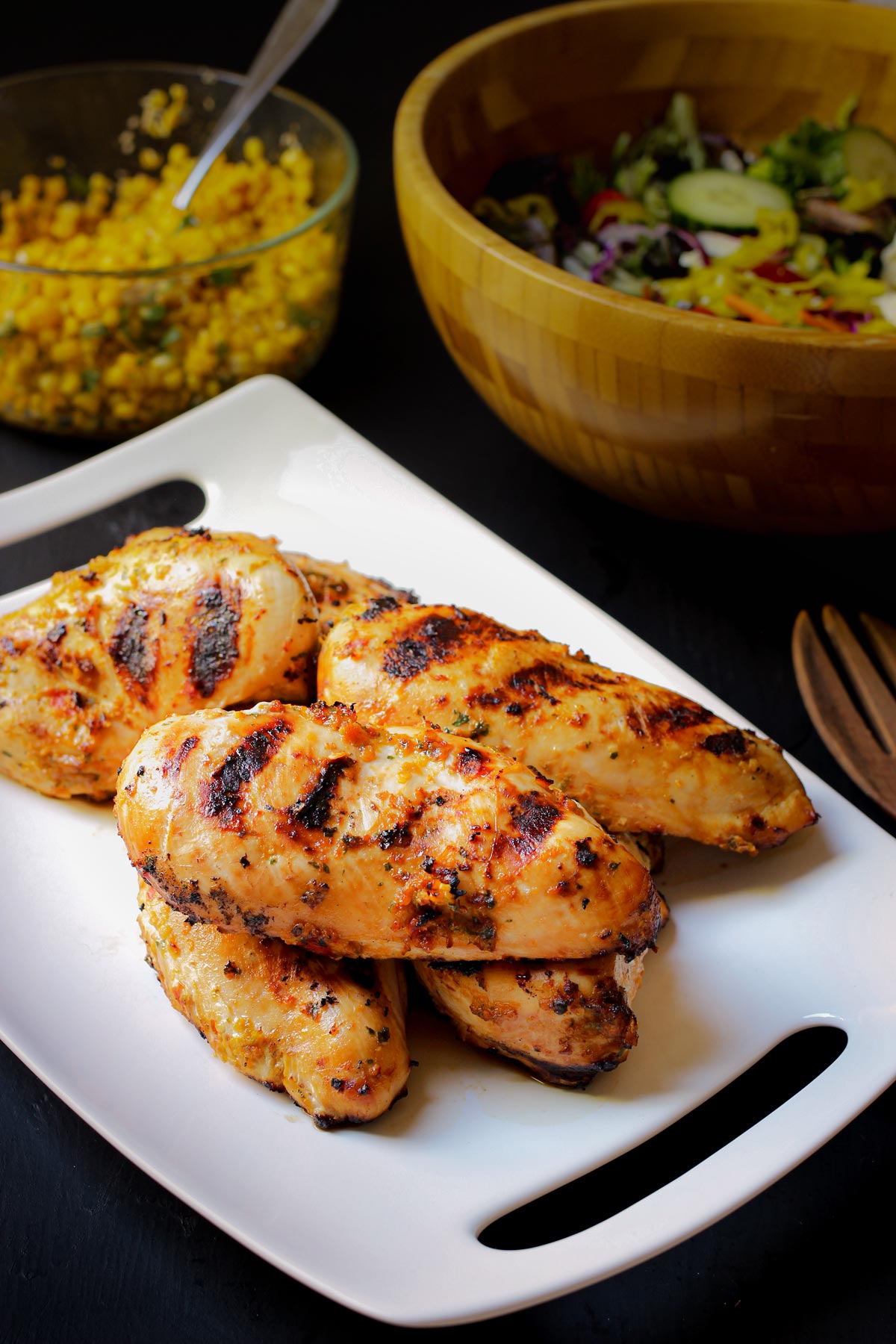 Jump to:
It's happened before. You buy a jar of marinade or dressing, try it, and then it sits in the door of the fridge for a few months before you decide to up and chuck it.
The bottled sauce might have been just fine, but not your style. Or maybe you don't make that dish often enough for a full bottle to make sense. Or maybe it was just too… processed and canned tasting to want to use it up.
Any which way, making homemade marinades and salad dressings can be just the thing!
Why Do This
It's easy! As long as you have vinegar, oil, salt, and pepper, you've got the basics to a simple homemade marinade or dressing. Add in some spices or herbs, mustard, jam, or honey, and you've got something fantastic. Mix it all in a mason jar with a lid, shake, and go.
It's cheaper. Making homemade marinades, vinaigrettes, and creamy dressings can be so much cheaper than buying the commercial varieties. But, not only that, you can make just as much as you want to use instead of being saddled with a 16-ounce bottle of something that you're not overly crazy about.
It's so delicious. Once you start making your own marinades and dressings you'll wonder why you didn't do it sooner!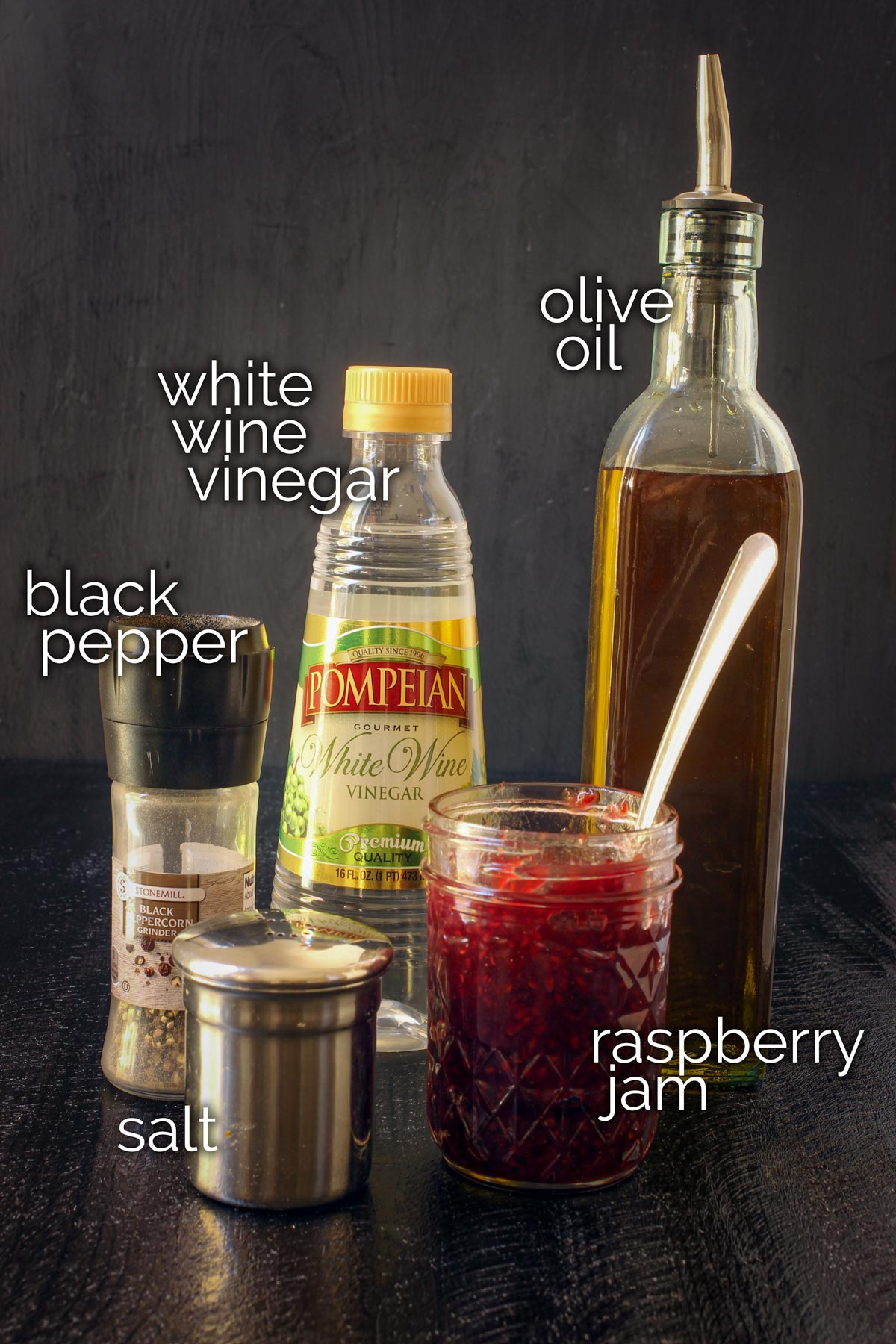 Ingredients
You don't need much to make homemade marinades and vinaigrettes. Here are the basics:
vinegar or other acid, such as citrus juice – There are so many delightful vinegars that you can use in marinades and dressings, including balsamic, red or white wine, apple cider, and champagne vinegar. You can also use a citrus juice, such as grapefruit, orange, lemon, or lime.
oil – Use whatever oil you typically use for cooking. Keep in mind that extra virgin olive oil should be reserved for dressings but any cooking oil can be used in marinades, such as olive, avocado, or sunflower.
seasonings – Seasoning in your marinade can be as simple as salt and pepper or as complex as a homemade spice blend, jam, fruit sauce, mustard, BBQ sauce, or even honey. Mix and match flavors however you like!
Step-by-Step Instructions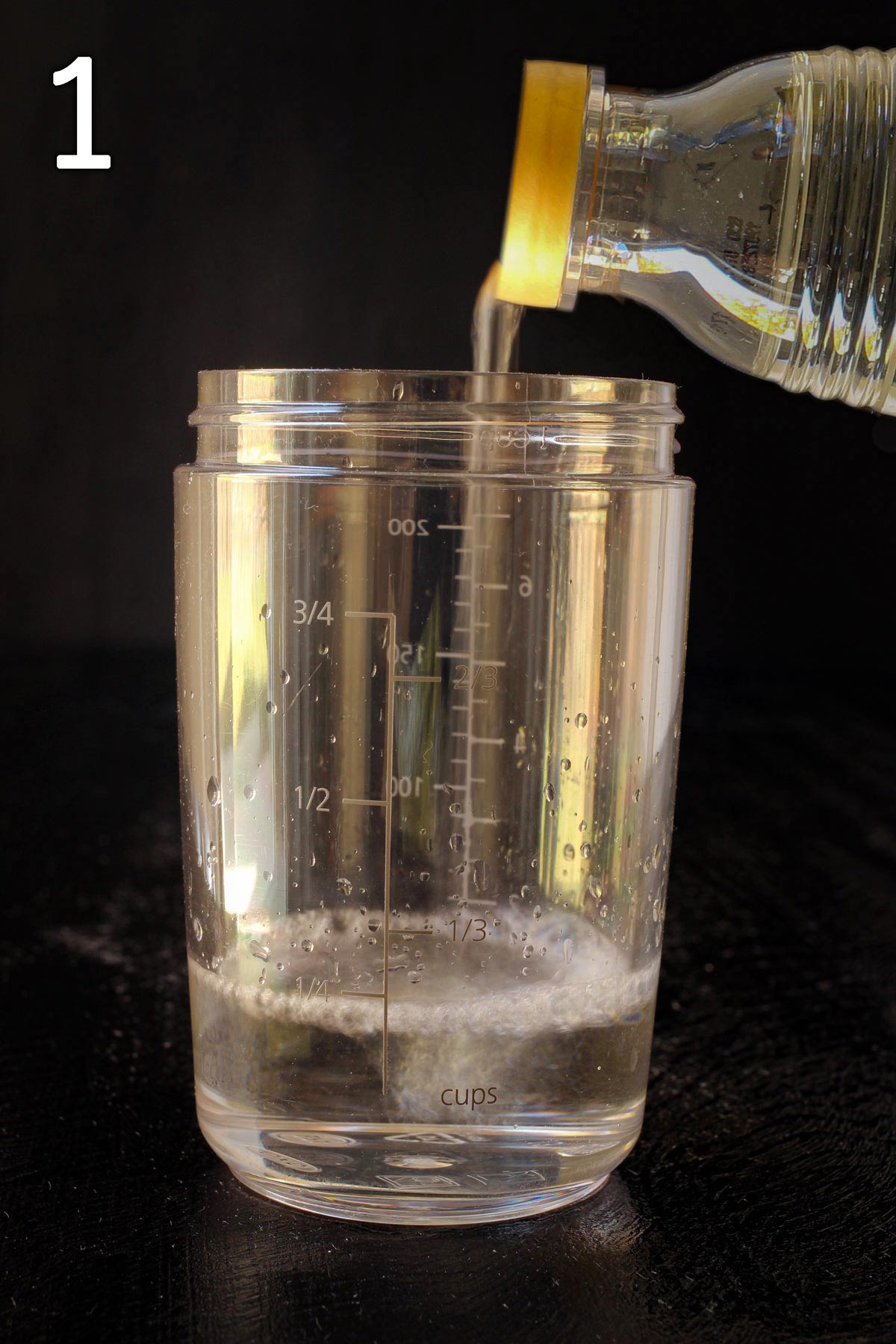 The same process for making a homemade marinade works for salad dressings. Taste and adjust the seasonings to suit your fancy
Pour out a few tablespoons to ½ cup of vinegar or other acid, like citrus juice.
Add your seasonings, such as salt, pepper, herbs, mustard, jam, or honey.
Add an equal amount of oil as you did vinegar. Whisk or shake well to combine.
Money-Saving Strategies
Here's a tip for making your own dressings or marinades. If you've got a small jar of mustard, jam, garlic, or vinegar that's almost empty, mix your dressing in that jar! Not only will use you up all those little bits that you can never really get off the sides of the jar, but you'll also be reusing the jar. Double win.
FAQs
Can I freeze homemade marinades?
Yes, marinades are great for freezing. Store in an airtight container in the freezer or you can even package the meat or chicken in marinade for freezing.
Can I use salad dressing for a marinade?
Salad dressing and marinades are structured very similarly, so you can easily substitute your favorite dressing for marinade.
Recommended Marinade Recipes
How to Make a Basic Marinade or Vinaigrette Dressing
Marinades and vinaigrette dressings can often be interchangeable. There are plenty of commercial options, but it's so easy to make them yourself with a few handy ingredients.
Ingredients
½

cup

vinegar

or citrus juice

salt

to taste

black pepper

to taste

½

cup

olive oil
Optional mix-ins
1-2

teaspoon

Italian Seasoning Mix

or other favorite blend

1-2

teaspoon

Dijon mustard

1-2

teaspoon

honey

or jam
Instructions
In a small mixing bowl, combine the vinegar, salt, and pepper. Add any of mix-ins you like, whisking to blend.

½ cup vinegar,

salt,

black pepper,

1-2 teaspoon Italian Seasoning Mix,

1-2 teaspoon Dijon mustard,

1-2 teaspoon honey

Slowly add the oil, whisking to combine. Taste and adjust the seasoning to your tastes.

Use as you would a marinade or salad dressing.
Notes
Nutritional values are approximate and based on two tablespoons. Remember that meats and chickens will not absorb all the marinade.
Food safety tip: never serve uncooked marinade that has been used for raw meats and chicken. It can be boiled and used as a sauce, however.
Variations: consider the following flavor combinations
Nutrition
Calories:
127
kcal
|
Carbohydrates:
1
g
|
Protein:
1
g
|
Fat:
14
g
|
Saturated Fat:
2
g
|
Polyunsaturated Fat:
1
g
|
Monounsaturated Fat:
10
g
|
Sodium:
8
mg
|
Potassium:
10
mg
|
Fiber:
1
g
|
Sugar:
1
g
|
Vitamin A:
11
IU
|
Vitamin C:
1
mg
|
Calcium:
11
mg
|
Iron:
1
mg
Tried this Recipe? Tell us what you think!
Your reviews help us develop better recipes and give newcomers the confidence to try your favorites. Scroll down to leave a starred comment.
This post was originally published on October 8, 2014. It has been updated for content and clarity.