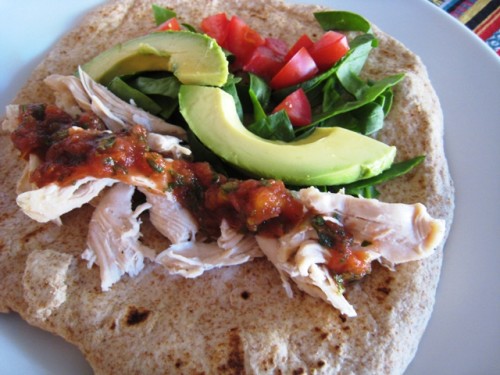 Ready to make a meal plan? Some of you are expert at this and know how much time and money it can save you. You avoid a last-minute trip to the store. You bypass the Golden Arches on the way home at rush hour. You have an answer when a child asks, "What's for dinner?"
But others aren't really sure where to begin. You know there's a better way. But you aren't really sure what to do. You reassure yourself that "spontaneity" is so much more fun.
Yeah, well, honey, a spontaneous half hour spent in the "quick" check line with hungry toddlers is really not that much fun, is it?
I feel your pain. I've been there, too. Some days, despite all my grand schemes, I still find myself there. But, I know from experience, there is a better way.
Time to Make a Meal Plan
So, here's a step-by-step tutorial on how to meal plan. Ready? You can totally do this. Promise.
Print out a planning sheet. You can use this weekly meal planning grid that includes spots for breakfasts, lunches, dinners, and snacks on a weekly calendar. Or you can use this weekly meal planning sheet that also has a place for you to write out your grocery list.
Consult your calendar and fill in any events that will affect your mealtimes. Do you have a baseball game on Monday? Write that down. Do you have a Church Potluck on Wednesday? Fill that in. For our family, I know that we are going to be out of town Friday through Monday, so I'll block out the weekend and not need to plan meals for those nights. I also know I'm probably taking the kids on outings two of the remaining days, so I'll plan easy meals for those nights.
Check out what you have in your cupboards, refrigerator, and freezer. Fill in meals that you know you can make with what you have. Put easy dinners or portable feasts on those busy nights when you've got Bunco or baseball. If you're going to be gone most of the day, plan meals that can cook in the crockpot while you're gone or that come together quickly. (Freezer meals are great for this.)
Look to the grocery ads for inspiration. Build the remainder of your meal plan around what's on sale. And since sales cater to seasonal items, chances are there will be plenty of things to grill this week, making for easy cooking.
That's really all there is to it.
Here's my plan for the week:

Sunday – Chicken Soft Tacos, Mexican Rice, Black Beans
Monday – Meatballs and Mashed Potatoes, Steamed Broccoli
Tuesday – Chile Chicken Bake, Beans and Rice, Green Salad
Wednesday – Grilled Fish, Home Fries, Green Salad, Garlic Swirl Biscuits
Thursday – Grilled Chicken Salad, Cornbread
Friday & Saturday – Out of Town – Take Some Freezer Meals to Share with the Grandparents
Feel like you're committing your life to this meal plan? Don't. The plan is there to serve you, to help you. You don't have to follow the plan, but it's there to guide you when you can't think straight and need direction. Write it out in pencil and give your permission to erase or alter the plan as circumstances change. If there's more than one chef in your home, consider planning more than 7 dinners so the other cooks in your kitchen have a little more flexibility in what they prepare on their cooking nights.
How 'bout it? Are you making a meal plan this week?