Whether you're cooking for a family or just yourself, when you plan a few meals and prep for them you're making it easier to enjoy good food that won't break the bank. Follow these simple steps to meal planning and meal prepping for the beginner.
Shopping the kitchen and using up leftovers will take you even further in saving money and avoiding food waste. Plus, you'll eat well, too!
Jump to:
You've heard it before: Meal planning and prepping can help you so much in the kitchen. But, really, how? Let me count the ways…
You avoid a last-minute trip to the store.
You bypass the Golden Arches on the way home at rush hour.
You have an answer when a hangry child (or adult!) asks, "What's for dinner?"
And for yourself, you come home to a plan and ready ingredients so that dinner is just minutes away.
It sounds great, but where to begin?! Isn't spontaneity so much more fun?
Well, honey, a spontaneous half hour spent in the "quick" check line with hungry, crying toddlers is really not that much fun at all, is it?
There's a much better way, and it's not hard!
Why Do This
It's not hard! Meal planning and meal prepping for the beginner is pretty simple. It requires no special equipment, provided you have a kitchen and basic kitchen tools.
It can save you money. When you plan and prep your meals, you're more likely to save money versus spending cash on take-out or convenience items.
It can save you time. Knowing what's for dinner and having a few items already prepped will save you all kinds of time and decision fatigue.
It can help you eat more nutritious meals. I love fast food as much as anyone, but too much and I start to feel ill. Home cooked meals are generally more healthful.
Step-by-Step Instructions
So, here's a step-by-step tutorial on how to meal plan and meal prep for beinggers. Ready? You can totally do this. Promise.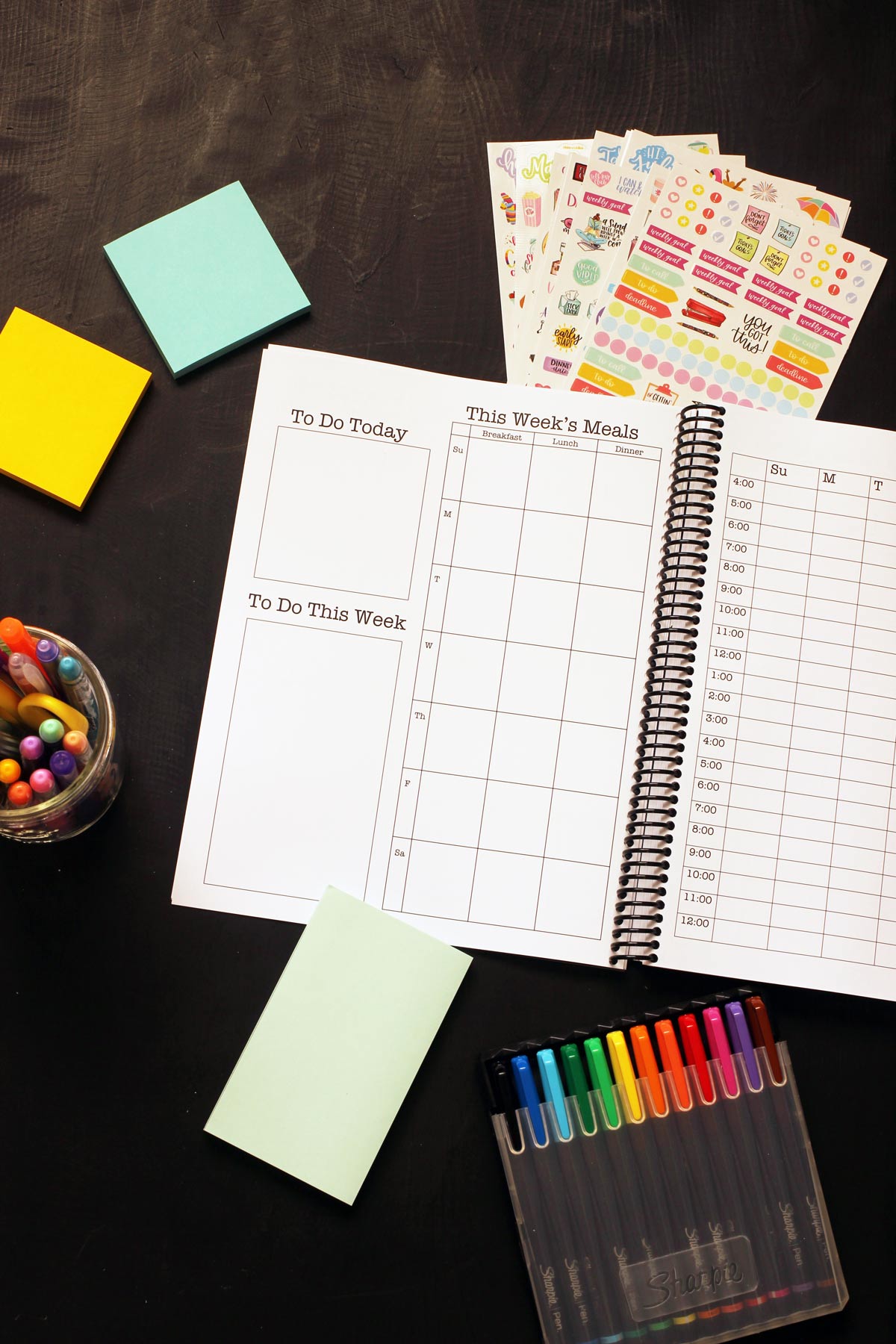 Decide how you'll track your plans.
You can track your plans with pen and paper or do it digitally in an app, spreadsheet, or note on your device. Some folks like to use their calendar app so that they can drag and drop different menus and have more flexibility.
If you're planning for a family, it can be helpful to have some kind of posted menu so everyone knows what to expect.
Check your calendar.
Consult your calendar and fill in any events that will affect your mealtimes.
Do you have a soccer game on Monday? Write that down. Do you have a late meeting on Wednesday? Fill that in.
Identifying busy nights directly on your meal plan will give you a needed head's up to plan easy or even on-the-go meals for those nights.
Choose your meals for the next few days.
Meal planning for a whole month can help you batch task, but it may feel overwhelming if you're a beginner meal planner and prepper. Focus on planning for just a few days to start and then build from there as you see success.
Check out what you have in your cupboards, refrigerator, and freezer so that you can use what you have. Shopping the kitchen is a great way to save time and money.
Jot down meals that you know you can make with what you have. Then fill in the blanks with meals that will work with your schedule and workflow this coming week.
Be sure to review these 30-minute meals for inspiration!
Create a meal prep checklist.
Once you've decided on meals for the next few days, start a list of meal prepping tasks.
What can you prep in advance? This might be ingredients like chopped onions or components like taco meat.
Make enough to help you out, but not more than you can use up in 4 days. That's how long prepped food is good under refrigeration.
For longer storage think about what could be prepped and frozen.
Get in the kitchen.
The best-laid plans come to naught if you don't make them happen. Once you've got a plan and a prep checklist, head to the kitchen and start prepping.
You don't need to spend hours and hours. Even 30 minutes can give you a good head start on the meals you've planned. Whether you Meal Prep Vegetables for the Whole Week or do a Lunchtime Meal Prep, you're bound to save yourself some time and stress later in the week.
FAQs
What if I don't want what's planned?
Feel like you're committing your life to this meal plan? Don't. The plan is there to serve you, to help you. You don't have to follow the plan, but it's there to guide you when you can't think straight and need direction. Write it out in pencil and give your permission to erase or alter the plan as circumstances change.
How long do meal preps last?
Prepared food is good for up to 4 days, refrigerated. Some items may diminish in taste and texture by the 4th day, so plan accordingly. For longer storage, place the food in the freezer.
How do I start meal prepping?
Meal prepping for the beginner should start slow. Plan for up to 3 days. Once you build confidence and see success, you can plan for longer periods of time.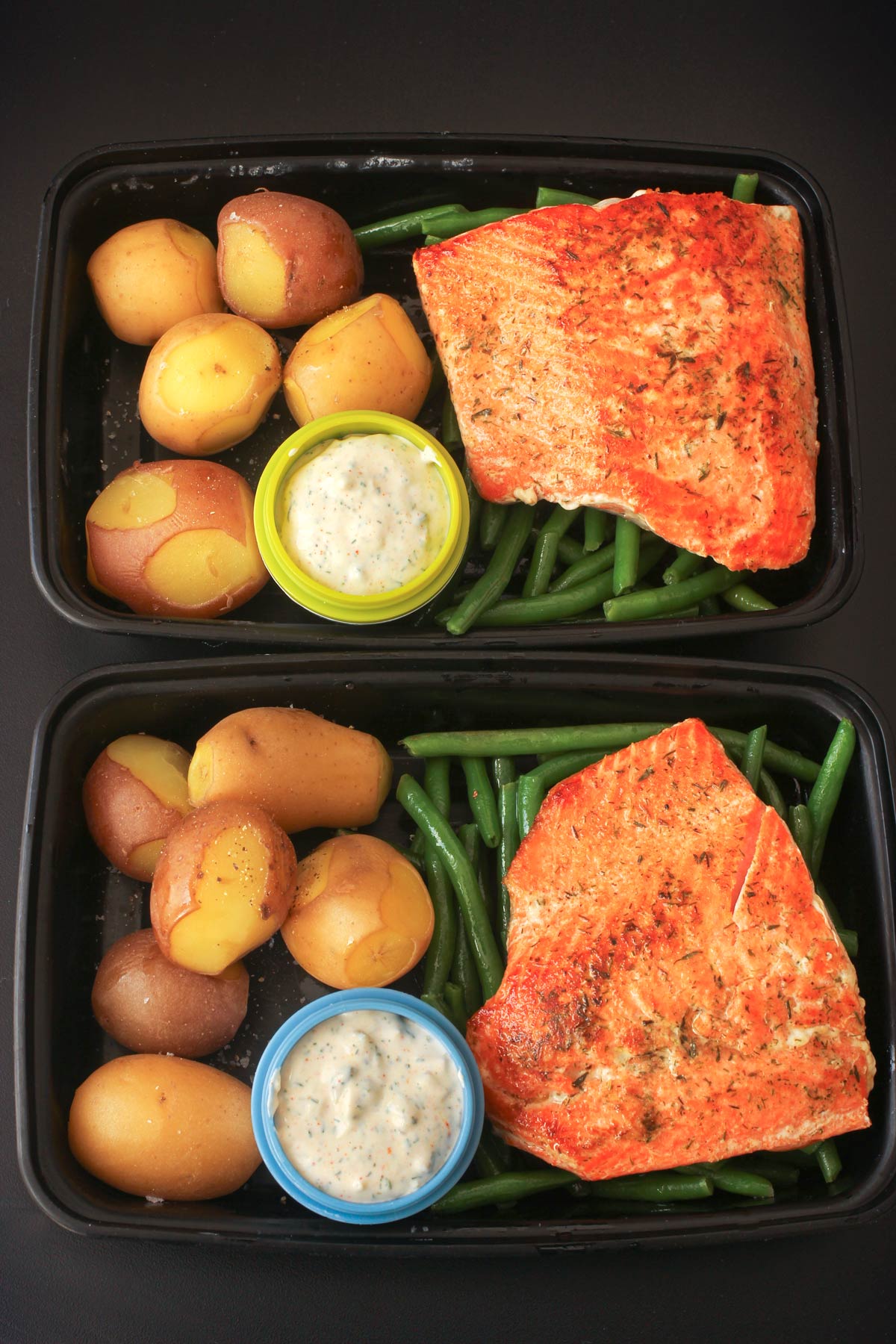 Easy Meal Prep Recipes
Got questions?
Do you have a meal plan or prep challenge you need help with? Let us know in the comments!
This post was originally published on June 13, 2010. It has been updated for content and clarity.