Finding that you pick up fast food on the way home a little too often? Want to save money and stop eating out now that prices are sky-high? You can enjoy easy, home-cooked meals and save money at the same time! Follow these tips to stop eating out.
Saving money at the grocery store will be easy when you follow the Good Cheap Eats System. You'll learn How to Enjoy Cooking at home as well as meal planning on a budget.
Now that most fast food places charge at least ten bucks per person for a meal, it's costing way too much to pick up a casual meal on the way home.
Eating out is eating up the budget, the money you worked hard to earn!
While take-out and restaurants have a lot going for them, the costs are getting extreme now. Time to stop eating out and doing more with your money!
Why Do This
You'll enjoy custom-made meals. Whether you load up the crock pot first thing in the morning or get the pressure cooker going when you get home, home-cooked meals are made just the way you like them! Even better, you can jazz them up without paying extra for feta or avocado.
You'll avoid food waste. If there's food at home that might otherwise go to waste, it's a better financial choice to eat at home.
You'll save money. Using food you already have at home or buying ingredients at the store can save you a lot of money over restaurant fare. Even though groceries have increased, they're still a cheaper option than getting take-out. Knowing you'll save money is great motivation to stop eating out.
Tips for Success
So, how do you stop eating out, tempting though it may be?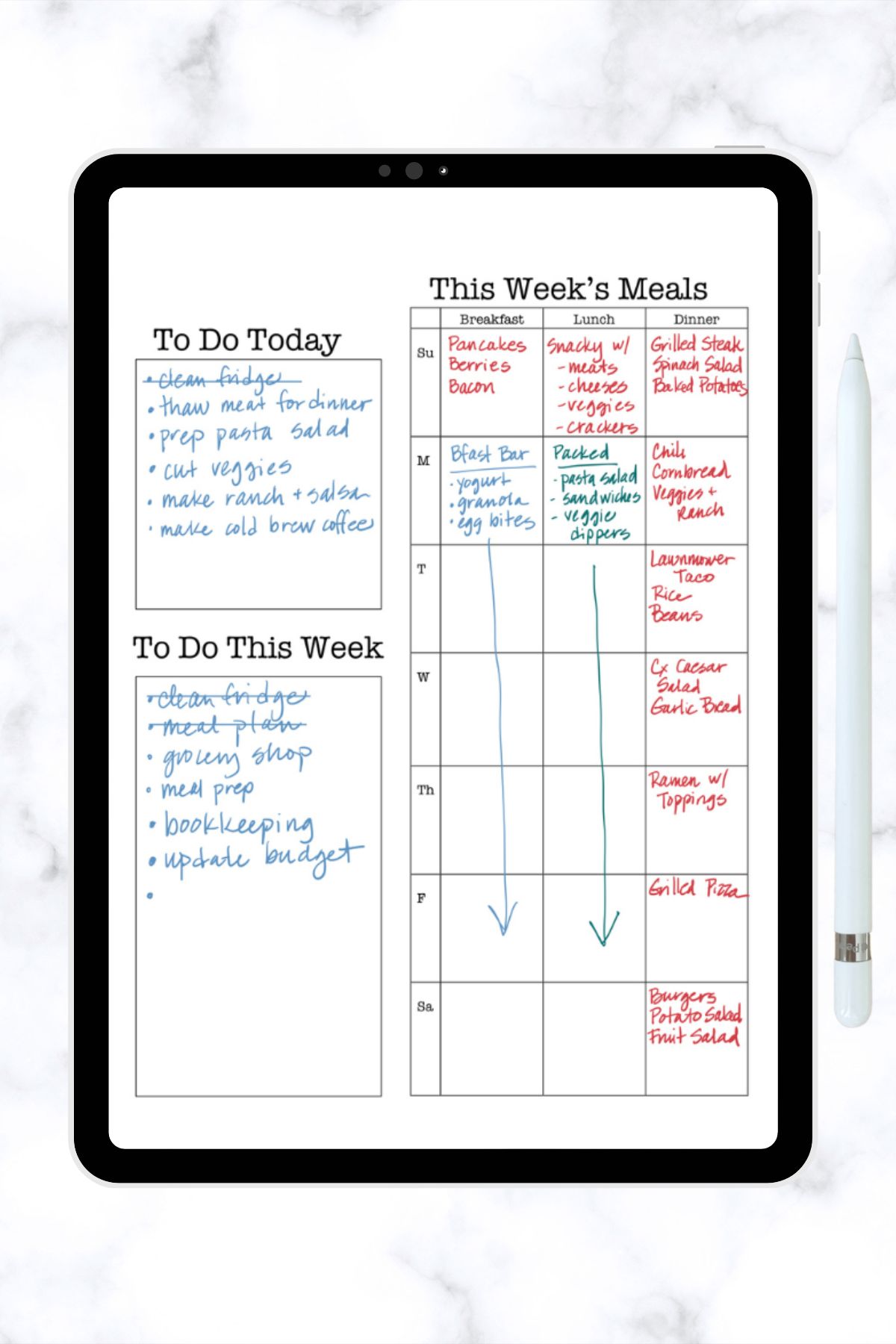 1. Have a plan.
It will be easier to stop eating out if you have a plan. Each week, take a few minutes to know what food you have on hand or make a grocery list for a few meals that you enjoy.
If you've taken stock of what you have and made a meal plan for the day or week, you're more likely to act on that plan than if you have no clue what to fix.
Haphazard, spontaneous meals are great, but they often get trumped by haphazard, spontaneous take-out.
2. Just eat something.
Every meal does not have to be an event. A burger and fries eaten on the run isn't fancy fare, so homemade doesn't have to be, either.
If it fills the tummy, does it matter if there weren't three courses?
Be sure to eat real food and then call it a meal. Try some of these no-cook suppers to help you stop eating out. Chances are you've got some pantry staples to pull them off.
3. Count the cost.
A round of INO burgers and fries for my family costs us about $45, no drinks, splitting fries. It's a great value and good, quality food. However, that same $45 could make about three meals cooked at home.
Three for the price of one? That makes a difference, especially if you've got some financial goals in mind. Every little bit counts toward reaching your goal. Be far-sighted and realize the money you save will help you stop eating out.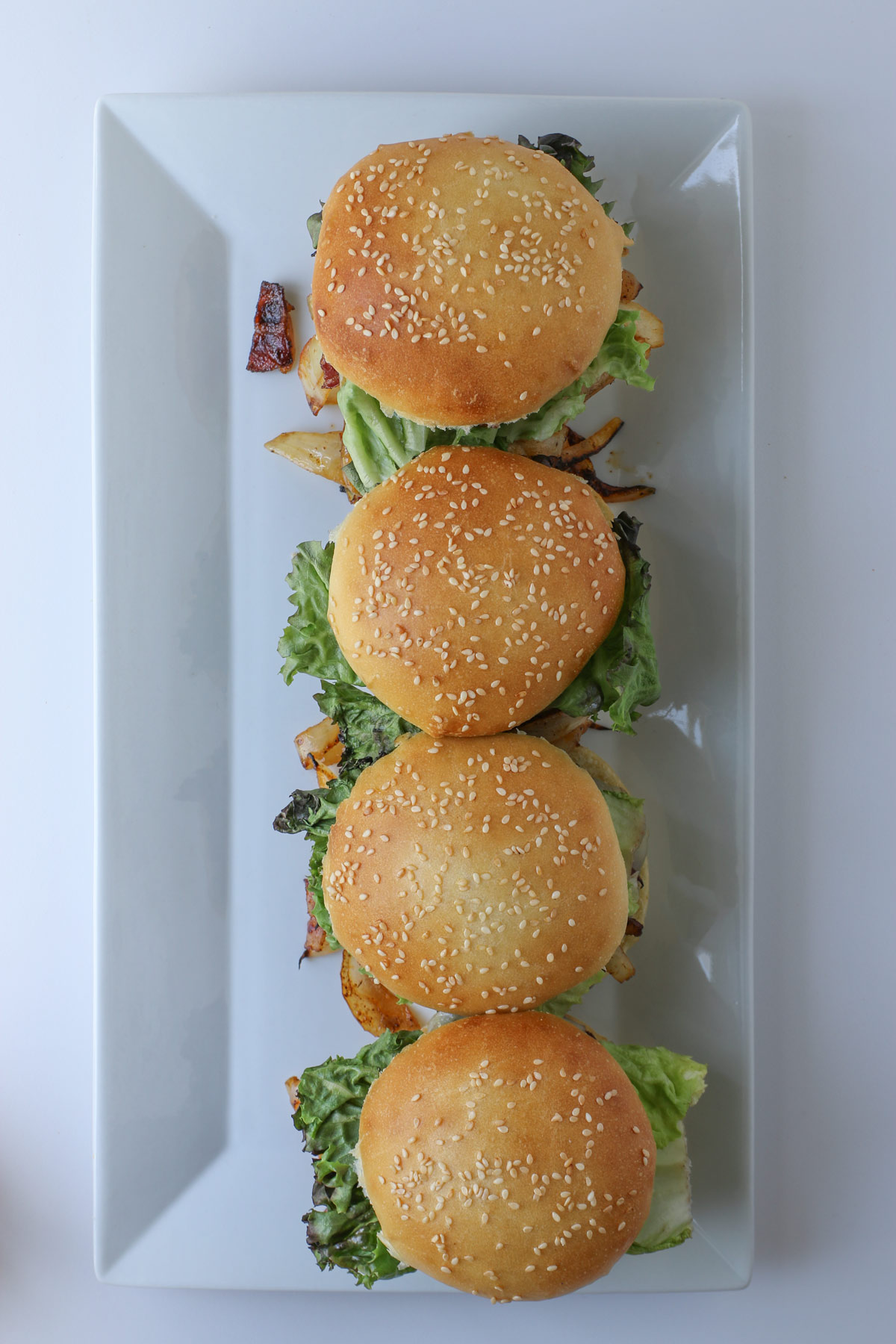 4. Use disposables.
I know that is a despicable word to use in our culture, but the burger joint uses disposables, too. Just saying.
I'm not advocating their use for every meal, but if it makes the difference between enjoying a cheap, home-cooked meal and eating expensive restaurant fare, I choose paper plates.
We can't have things perfect. So, just shoot for 80%. Keep a stock of paper plates and napkins on hand for those desperate evenings when you're short on time and need easy cleanup.
Making dinner easier to do at home is a great way to stop eating out.
5. Stock ingredients for easy meals
Likewise, consider stocking a few convenience items that come together for quick meals. While they may not be as good as scratch meals, they'll fill the gap when time or energy is tight.
"Almost homemade" is still cheaper than fast food these days.
Some favorite combos:
6. Do some meal prep.
Meal prep is a great strategy to stop eating out. When you've got prepped food ready to serve, why get anything else?
You can prep breakfast for busy mornings, do a lunchtime meal prep for work days, and organize your meal prep for the evening meal without a lot of work or hassle.
For instance, Meal Prep Salads are super customizable with your favorite toppings. A Freezer Meal Pizza Kit is a godsend on busy nights.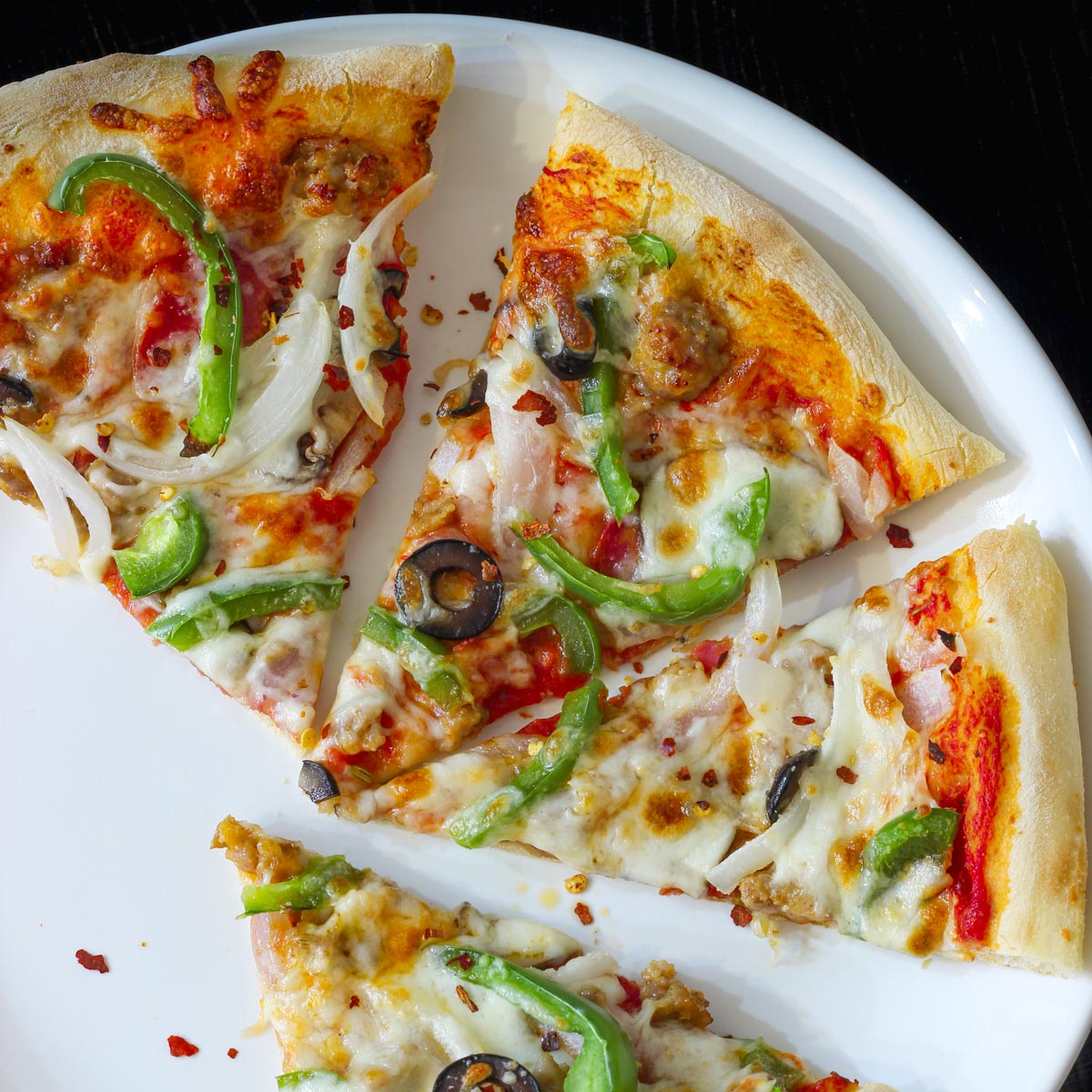 7. Team up.
Sometimes it's a family member, friend, or roommate who wants to rock the boat, suggesting a weekend brunch out instead of eating at home. Sometimes it's you craving a certain food and not wanting to stick with the meal plan.
It's all good, but time to team up so you can learn how to stop eating out together!
Have a private talk and discuss your motivations for each option. It may be that the other person wants to make it easier on the chief cook, or maybe there are certain foods you like that you don't make at home.
There could be a plethora of reasons why someone wants to go out to eat. Find out what they are.
Likewise, be honest about your purposes for eating in. If it's purely a power play, well, give that up. But if you have legitimate reasons that benefit your wallet and household, then make those clear.
Reasonable minds will disagree, but they'll be reasonable! Discuss why you each want what you want and strive for cooperation. Together you can brainstorm some alternatives and win-win situations to help you stop eating out.
8. Learn to make your take-out favorites.
My kids love Chinese food, especially when we get the Panda Feast. In the old days, it ran us about $30 to feed the eight of us, still more than homemade food.
Learning to make Cashew Chicken, better than the shop Chow Mein, and an easy Vegetable Fried Rice allows us to have Chinese food more often.
At the other end of the spectrum, I love more chi-chi food, so keeping a frozen log of goat cheese on hand means I can make more gourmet options, like Goat Cheese Pizza whenever the craving hits.
There are plenty of take-out favorites that you can recreate yourself. As you learn how to stop eating out, you'll find it's easy to break up with fast food.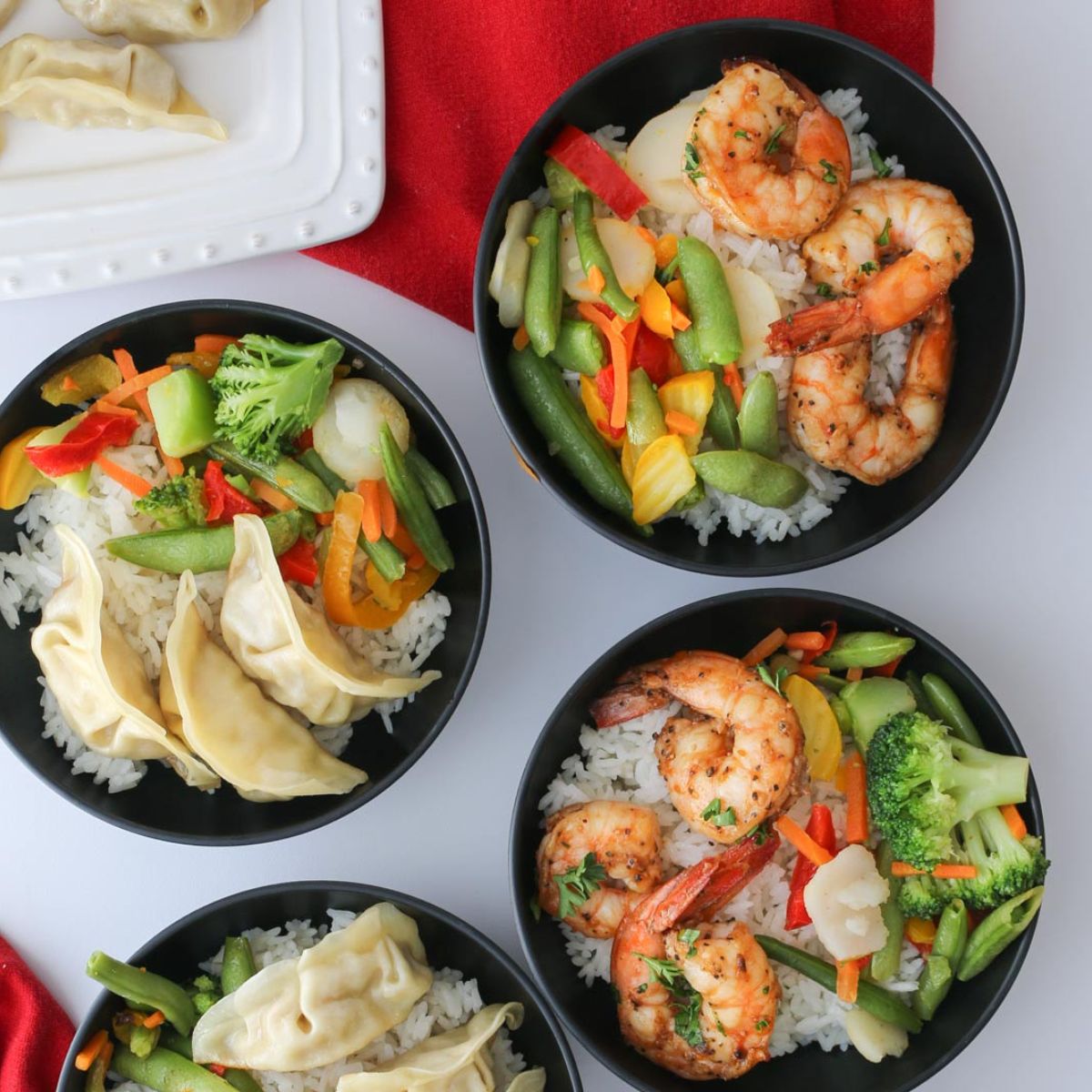 9. Change the ambiance.
Consider your surroundings for where you dine. Sometimes, it's merely the change of pace or atmosphere, not the food, that one craves in "eating out".
For years my husband wanted to get lunch out just to avoid the stress of his workplace. He recognized that so we were able to brainstorm some cheaper options.
Maybe you enjoy the splendor of a nicely set table? Set the mood at home!
Maybe you just want to get out of the house. Consider packing a picnic and heading somewhere else to eat it. Leave the kitchen and eat in the backyard. Take your work lunch out to the park nearby.
10. Go out for dessert.
One easy compromise to stop eating out is to eat dinner at home but go out for dessert. We've often done this for special occasions when money was too tight to have a full restaurant meal.
We ate a favorite at-home meal and then went out for dessert and coffee, often sharing the dessert. We still got the experience, but at a fraction of the price.
There are also a number of ways to reduce to the cost of your meal out. Avoid drinks. Split plates. Don't order extras. Share the fries. You don't have to have everything every time.
How to stop eating out? Eat at home when you can. Cook the best that you can afford. And enjoy good food with the people you love.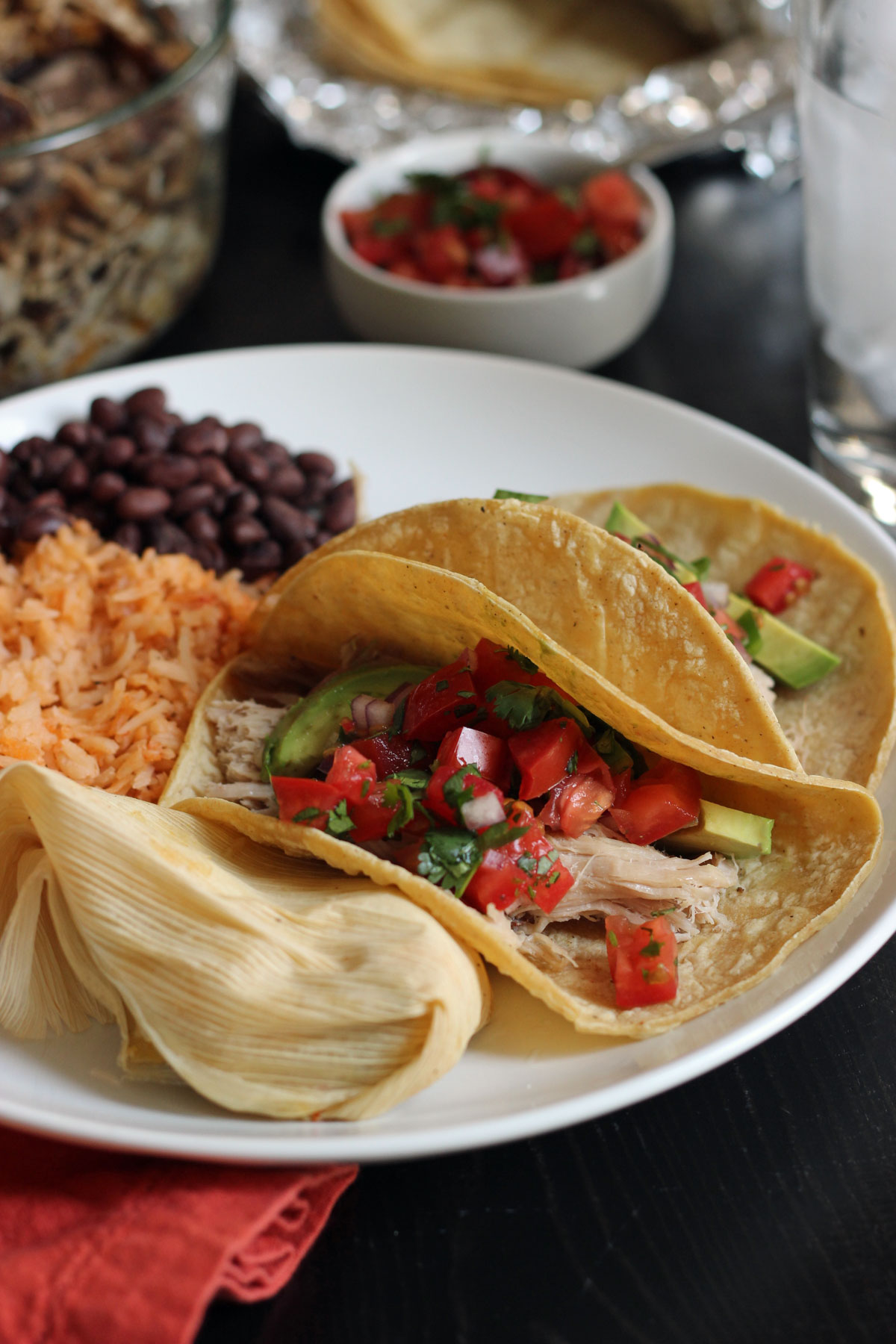 FAQs
How do I resist the urge to eat out?
Understand what it is that is attractive about it: the food, the convenience, or the atmosphere. You can stop eating out by choosing to recreate that yourself for less money.
How much money do you save not eating out?
It's generally cheaper to cook at home, provided you already have a base supply of ingredients and aren't buying a lot of different items for one meal. Learn how to meal plan on a budget so you can maximize your savings.
How do I transition from eating out to eating at home?
Create a list of your favorite foods and learn how to make them. Stock their staple ingredients and do a little meal prep each week so that it's easy to change your habits. 
Take-Out Copycats You'll Love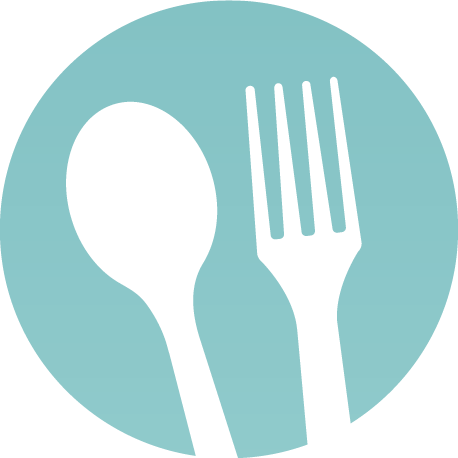 Tell us what you think!
We love to hear your experiences with Good Cheap Eats. Click the STARS on the recipe card or leave a STARRED comment to let us know what you think of the recipe.
This post was originally published on January 10, 2013. It has been updated for content and clarity.