Get a bright start on the day with breakfasts all ready to go! These 40+ Meal Prep Breakfast Ideas will set you and your people up for success.
Whether you choose to make Freezer Breakfast Sandwiches, stir together some Overnight Oats, or simply load the slow cooker with potatoes to bake overnight, you'll be set for success with these easy meal prep breakfasts.
You've heard it before: breakfast is the most important meal of the day. Yet, who's got time for cooking a fresh breakfast when you gotta get going to work, school, and all the other must-do's of the day?
With a little planning, you can meal prep breakfast so that there's something delicious and affordable just waiting for you to hit the ground running.
Meal Prep Breakfast is the act of making several breakfast meals in advance, often to be refrigerated—but can also be frozen for a future time. A meal prep breakfast is ready to eat cold or can be reheated in the microwave, air fryer, or toaster oven.
Why It Matters
You'll save money. When you plan and prep your favorite breakfast recipes in advance, you increase your money savings. Why grab take out when you're all set for the day?
You'll save time. Grabbing a healthy breakfast before you hit the road will save you time you might spend in line. Plus, you'll have more energy to do the day's work more efficiently.
It tastes good! These meal prep recipes are delicious and homemade, so much tastier than fast food or stale cafe muffins.
What can you prep?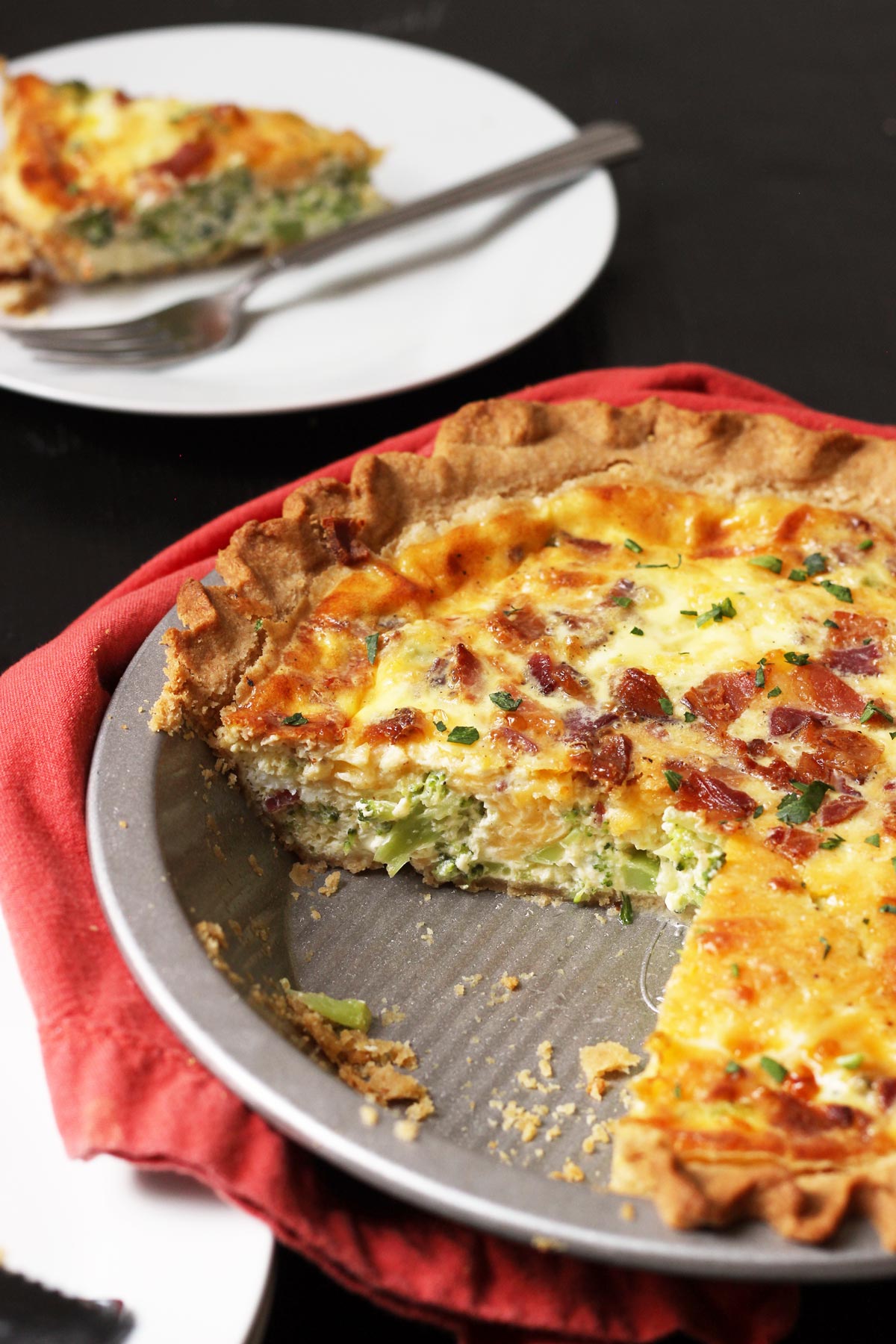 Make-ahead breakfasts are a boon to busy home cooks! The list is pretty extensive of what you can meal prep for breakfast.
egg casserole – You can bake these in individual-sized baking dishes or in a 9×13-inch pan to slice into portions. These are great baked at the beginning of the week and reheated over the next few days. Egg bake is delicious wrapped with tortillas and toasted on a griddle.
egg bites – Baked in mini muffin pans, egg bites are quick and easy to make and eat. They are a fun part of a healthy meal prep.
hard cooked eggs – Hard cooked eggs cook up beautifully in the instant pot and are good all week for quick on-the-go meals.
quiche – There are so many ways to spruce up a basic quiche. Eight servings from one pie work throughout the week with little prep time.
breakfast bowls – These meal prep bowls can be based on anything, though rice or potatoes make great starts. Load them up with veggies, eggs, and breakfast meats. I love this Zucchini and Sweet Potato Hash as a base.
breakfast sandwiches – These are easy to make ahead, freeze, and pop into the microwave come morning. I like them best with a fresh egg, but cheese, sausage, and biscuit or English muffin works, too. It's easy to cook breakfast sausage in bulk.
bagel and cream cheese – Toast bagels and make your own flavored cream cheese for a fun, easy breakfast.
freezer breakfast burritos – Burritos are great to freeze, though test one out with cooked eggs first to see if you like the texture of your eggs after freezing. If not, just load them up with veggies, meat, and cheese.
bacon, sausage links, or patties – Breakfast meats are great to cook in bulk and the reheat throughout the week. Bake your bacon and sausage for easy prep! You can even freeze them for longer storage and convenience.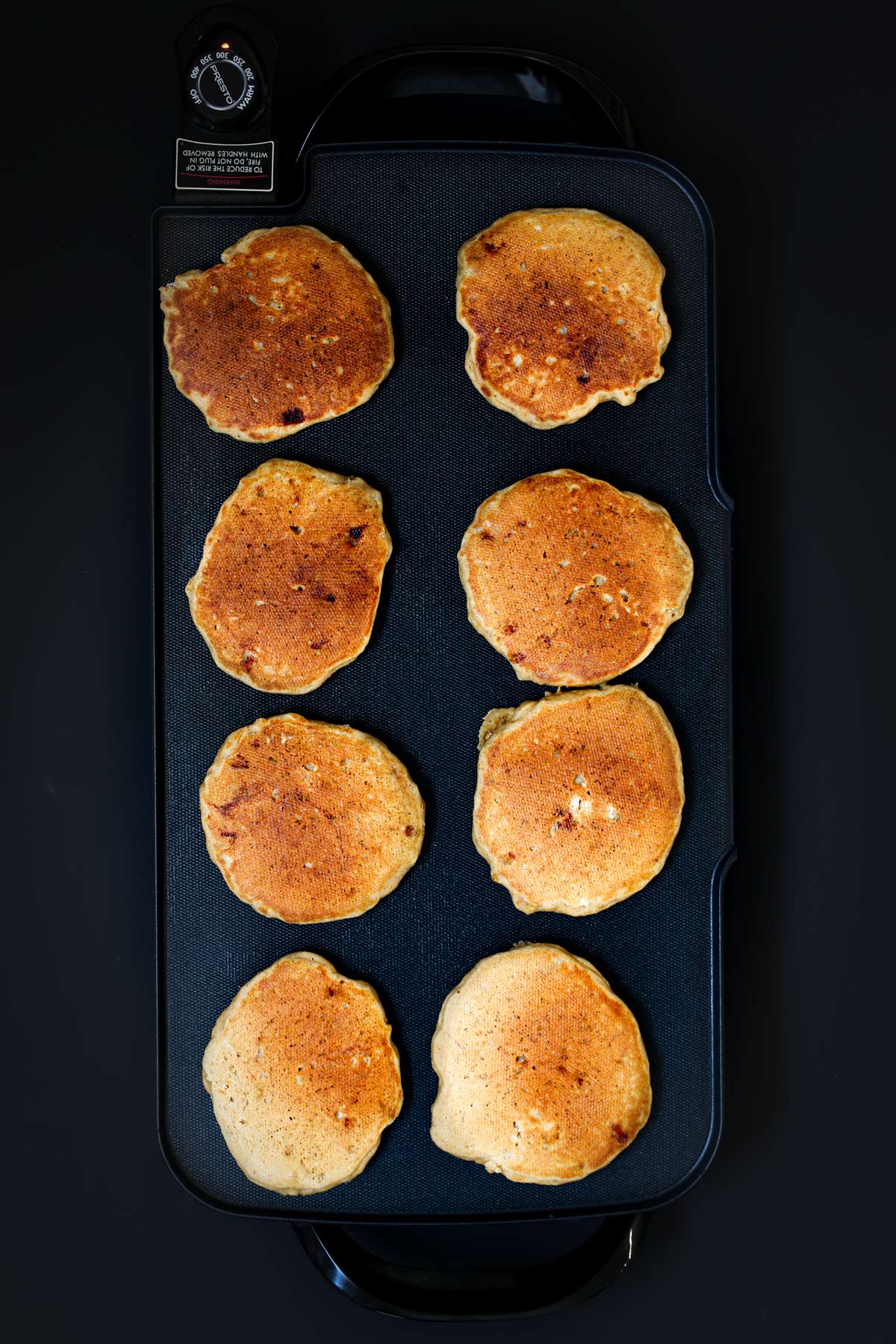 pancakes – Package meal prep pancakes in short stacks for easy packing and reheating.
waffles and French toast – These can both be made in bulk, frozen or refrigerated, and then reheated in the toaster or air fryer. They'll be just as good as fresh, but quicker!
scones – You can bake scones to enjoy all week or freeze them baked or unbaked to enjoy throughout the month.
oatmeal bowls – Both steel cut oats and regular rolled oats cook and freeze beautifully. Freeze or refrigerate and then reheat and top with your favorite fruits, nuts, and sweeteners. Overnight Oats with Water are cheap and easy.
instant oatmeal packets – Save money when you make your own instant oatmeal packets. Super easy and you can customize the flavors however you like.
baked oatmeal – You can make baked oatmeal cups in muffin tins or bake it in a 9×13-inch pan to cut into squares. Both methods freeze well, making for a very easy meal prep breakfast.
muffins – Muffins are so versatile and can be baked a myriad of ways. You can freeze muffins baked or unbaked for a quick and easy breakfast.
quick breads – Banana bread, zucchini bread, and applesauce bread are all great breakfast foods to include in your meal prep.
cinnamon rolls – The same goes for cinnamon rolls. Make some to bake and some to freeze for a fun meal prep breakfast.
coffeecake – Coffeecake is great to bake and reheat throughout the week.
rolls – Rolls are tasty for breakfast, especially when baked with fruit, like these Energy Bars or Whole Wheat Cranberry Rolls.
breakfast cookies – Cookies for breakfast?! Perfect! Load them up with nuts, seeds, and even a bit of protein powder for a hearty nosh that tastes like dessert.
yogurt parfait – Layer yogurt, fruit, and granola or muesli for a fun breakfast that feels like a special treat.
fruit salad – Fruit salad is a great dish to prep for breakfast in advance. For best texture, store the fruits separate and mix them right before serving.
granola – Served with milk or yogurt, granola is easy to make-ahead. You can fortify it with chia, flaxseed, nuts, and seeds for more nutrition.
muesli – A cousin to granola, muesli is the same ingredients, just unsweetened and unbaked. It's good in yogurt or milk. If milk, you can serve it hot or cold.
smoothies – Freezer smoothies are great for meal prep breakfasts.
Ingredients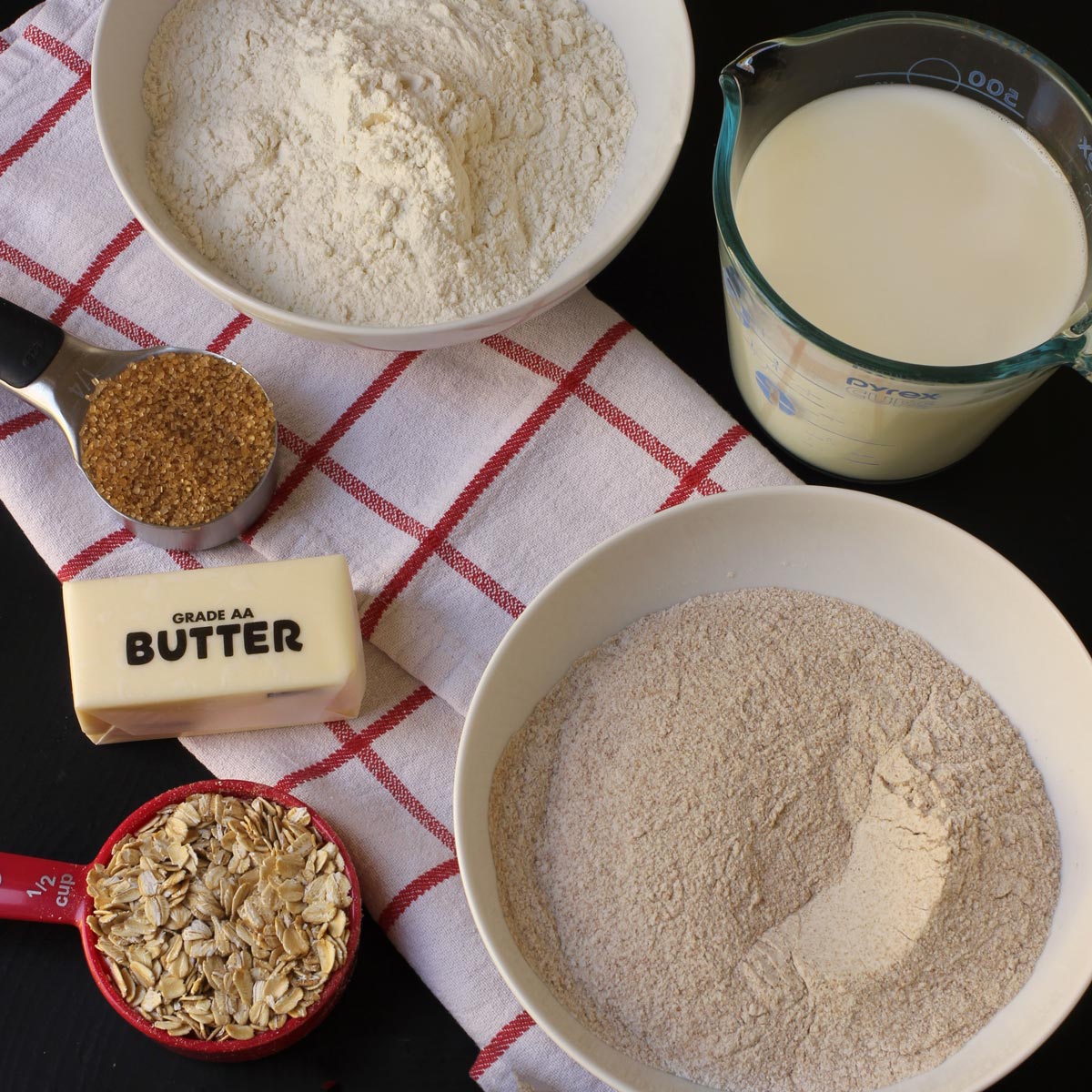 Stock your kitchen with these basic breakfast ingredients so that you're ready to do a healthy breakfast meal prep whenever the mood strikes. Watch for sales so you can stretch your grocery dollar.
oats, rice, or other grains
nuts and seeds
peanut butter and other nut and seed butters
eggs or tofu
ham, bacon, or cooked breakfast sausage
milk: coconut milk, almond milk, or dairy milk
yogurt
fresh, frozen, or canned fruit
veggies, such as spinach, mushrooms, onions, zucchini, sweet potatoes, potatoes, and peppers
tortillas or flatbreads
bread, rolls, bagels, or English muffins
cream cheese or butter – consider trying Sweet Cream Cheese
jam or jelly
protein powder – great for adding into Protein Overnight Oats
You'll also want to have a supply of meal prep containers and/or plastic wrap, foil, or deli wraps for packaging your meal prep ideas.
Step-by-Step Instructions
Prepping breakfast for the week is a pretty simple process.
Choose your style of prep. Am I prepping a buffet of different breakfast items that my family can pick and choose from, or am I prepping particular meals that I will divide into single-serve containers?
Choose your recipes. You don't need to make five different recipes for breakfast prep. Just choose 1 or 2 to start. Scroll down for some ideas.
Prep the ingredients for your recipes. Meal prep goes much more quickly if your ingredients are prepped, such as cheese shredded, onions chopped, fruit cut up, etc.
Assemble the recipes. Prepare your recipes. For instance, cook the oatmeal, bake the egg casserole, etc. Baked goods, like muffins or pancakes should be cooled completely on a rack after baking.
Package and refrigerate. If you're portioning out the recipe into meal-size portions, do that now, allow the steam to blow off, cover, and refrigerate. If you're preparing a buffet, you won't need to portion anything. Just allow it to cool slightly prior to wrapping it to store.
Consume within a reasonable amount of time. While baked goods can be stored at room temperature for about a week, it's recommended that prepared food that requires refrigeration be eaten within 4 days. Freeze for longer storage.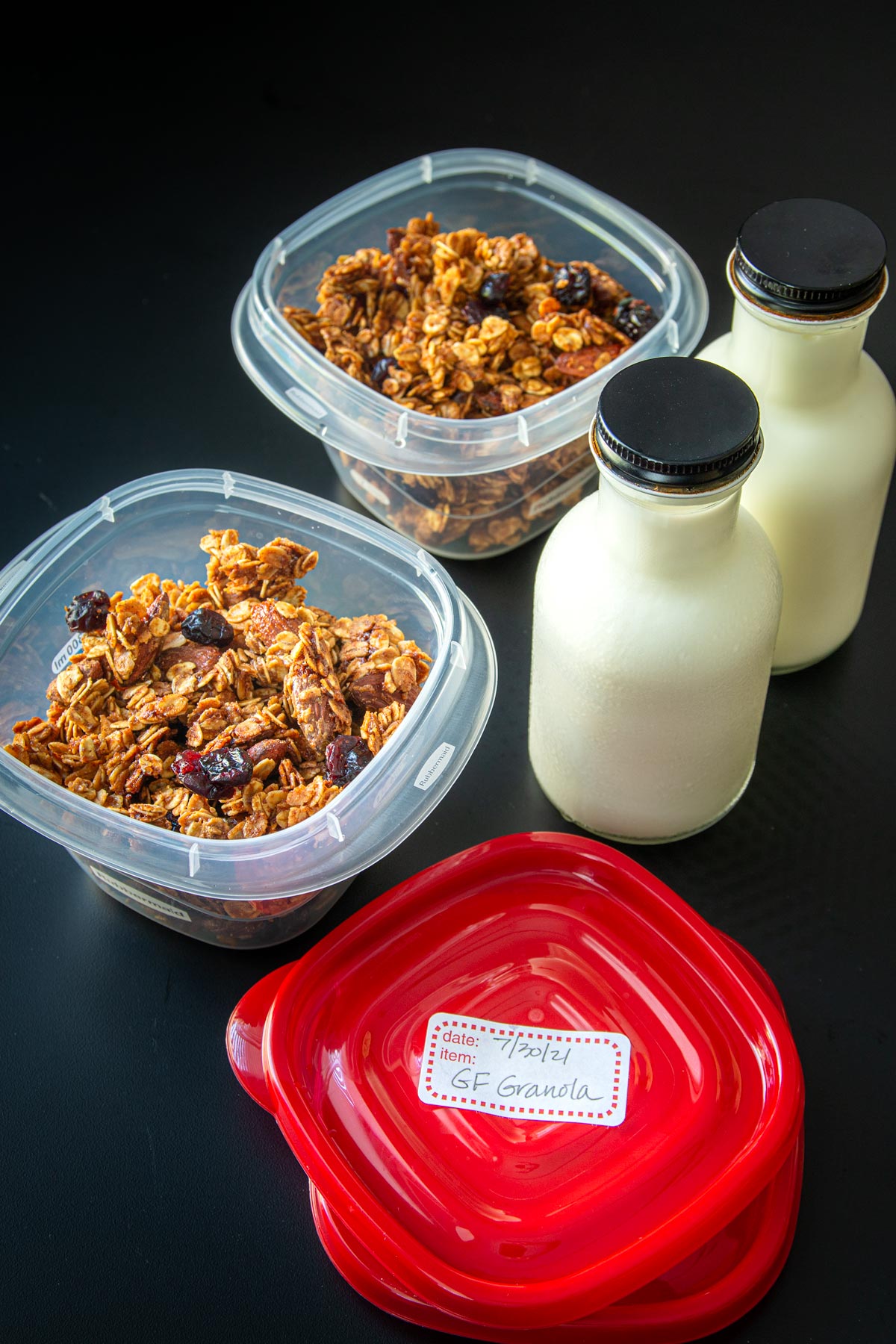 FAQs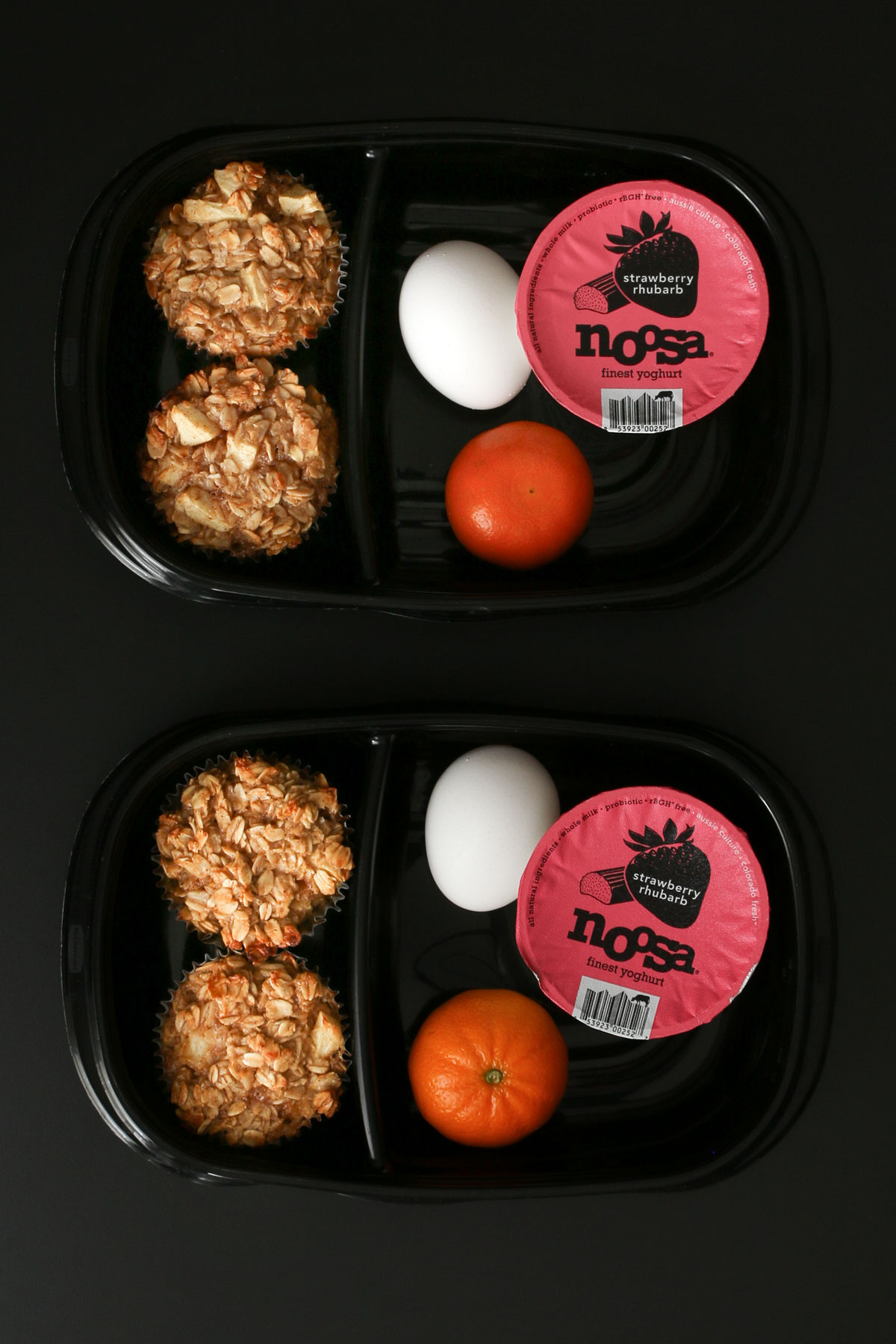 Recommended Recipes
This post was originally published on November 14, 2020. It has been updated for content and clarity.