Get a bright start on the day with breakfasts all ready to go! These 26 Meal Prep Breakfast Recipes will set you and your people up for success.
You've heard it before: breakfast is the most important meal of the day. Yet, who's got time for cooking a fresh breakfast when you gotta get going to work, school, and all the other must-do's of the day?
With a little planning, you can meal prep breakfast so that there's something delicious and affordable just waiting for you to hit the ground running.
What is Meal Prep Breakfast?
Meal Prep Breakfast is the act of making several breakfast meals in advance, often to be refrigerated—but can also be frozen for a future time. A meal prep breakfast is ready to eat cold or can be reheated in the microwave or toaster oven.
Meal prepping your breakfasts can be a great way for you to enjoy home cooked meals while at the same time avoiding higher priced cafe fare or fast food.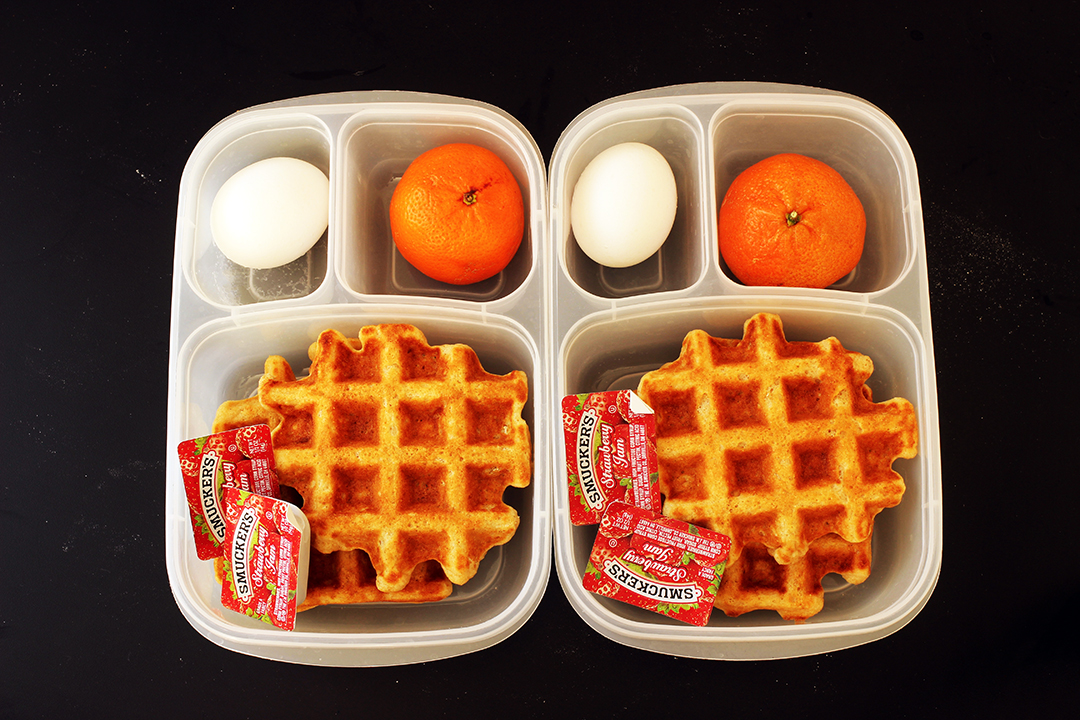 What can I meal prep for breakfast?
Make-ahead breakfasts are a boon to busy home cooks! The list is pretty extensive of what you can meal prep for breakfast.
egg casserole
egg bites
quiche
breakfast bowls
breakfast sandwiches
sausage
pancakes
waffles
French toast
scones
oatmeal bowls
instant oatmeal packets
baked oatmeal
oat cakes
muffins
cinnamon rolls
coffeecake
rolls
breakfast cookies
yogurt parfait
fruit salad
muesli
smoothies
What is a good grab-and-go breakfast?
A good grab-and-go breakfast is one that you really enjoy, can be easily packed, and lends itself to reheating and eating on the go, ie doesn't require a lot of utensils or even two hands to eat.
Scroll down for some great recipes that work for meal prep breakfast.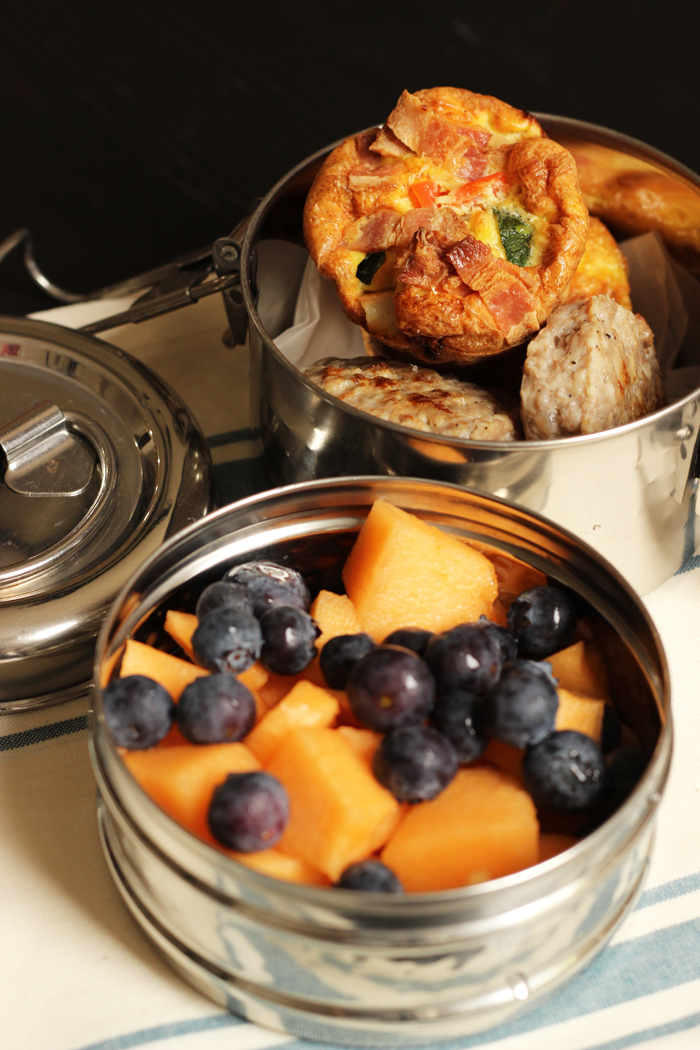 How do I prep breakfast for the week?
Prepping breakfast for the week is a pretty simple process.
Choose your style of prep. Am I prepping a buffet of different breakfast items that my family can pick and choose from, or am I prepping particular meals that I will divide into single-serve containers?
Choose your recipes. You don't need to make five different recipes for breakfast prep. Just choose 1 or 2 to start. Scroll down for some ideas.
Prep the ingredients for your recipes. Meal prep goes much more quickly if your ingredients are prepped, such as cheese shredded, onions chopped, fruit cut up, etc.
Assemble the recipes. Prepare your recipes. For instance, cook the oatmeal, bake the egg casserole, etc. Baked goods, like muffins or pancakes should be cooled completely on a rack after baking.
Package and refrigerate. If you're portioning out the recipe into meal-size portions, do that now, allow the steam to blow off, cover, and refrigerate. If you're preparing a buffet, you won't need to portion anything. Just allow it to cool slightly prior to wrapping it to store.
Consume within a reasonable amount of time. While baked goods can be stored at room temperature for about a week, it's recommended that prepared food that requires refrigeration be eaten within 4 days.
Is it safe to meal prep for 5 days?
Four days is the typical guideline for prepared food refrigerated properly. Some items may be safe to eat past that 4-day mark, but may lose some appeal in terms of taste and texture. Be sure to consult the USDA Food Safety Guidelines.
I like to prep on Sunday and eat things up by Thursday night.

Can I pre-make scrambled eggs?
Scrambled eggs can be cooked, refrigerated, and reheated. Technically, they can also be frozen and reheated as well.
That said, you will experience a slight change when reheating scrambled eggs that have been refrigerated as the egg continues to cook. If you like your eggs very well done, this is not an issue. If not, be sure not to overcook them prior to refrigerating them.
Furthermore, scrambled eggs that have been frozen can undergo a drastic texture change that isn't pleasing to all palates. (Raises hand.) I prefer not to freeze scrambled eggs for this reason.
Test these preps for yourself. Scramble an egg slightly less done than you prefer. Cool and divide into small containers. Chill them both. Once chilled, place one container in the freezer. Taste test the next day. If you know you like scrambled eggs for meal prep, go forth making larger batches as well as breakfast bowls and breakfast burritos with scrambled eggs.
If it's not your jam, avoid using scrambled eggs in meal prep and freezer meals.
Can you meal prep with eggs?
While scrambled and fried eggs are best prepared fresh, there are several egg dishes that are delicious made in advance for meal prep breakfast.
Egg casseroles, egg bites, egg muffins, and hard cooked eggs are all great protein additions to your meal prep.
Meal Prep Breakfast Recipes