Make your own smoothies to save money, eat more healthfully, and bring convenience to your own home.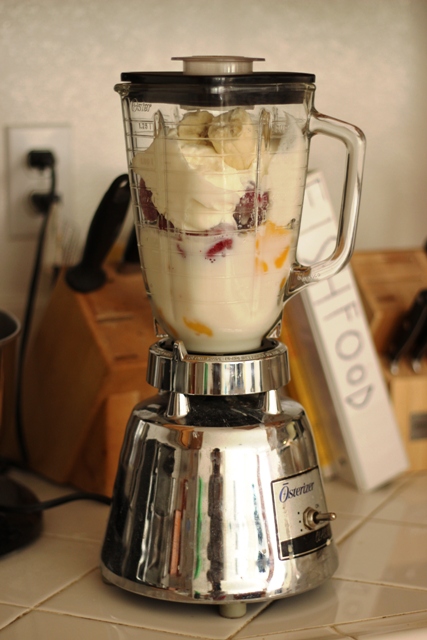 Ever since I was in college, the siren song of the smoothie bar has been strong for me. Even after we bought a pretty heavy-duty blender, I found myself tempted to go get a smoothie rather than make one at home.
Kinda silly, really. Smoothies are so easy to make, and so much better for you when you make them with fruit and other real ingredients.
That was the deal breaker for me. That's what made me break up with my smoothie bar: realizing that they put junk in their smoothies and called it good.
Yes, there are lots of sweeteners and other things added to smoothie ingredients. The Whole 30 taught me to read labels more carefully. That makes it easier to make things at home.
This Strawberry Mango Smoothie with Banana totally hits the spot.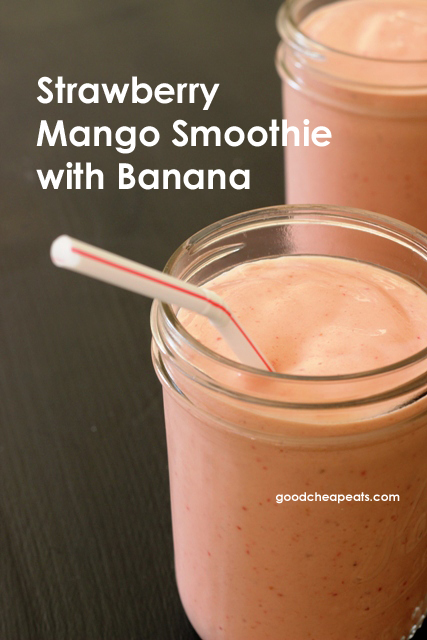 Making smoothies yourself.
My 16yo son is a smoothie-making aficionado. He loves our Smoothie Station and pesters me when we run low on ingredients. Kinda nice when I want to make one for myself!
Smoothie-making is very simple provided you have a blender or a food processor. Over the years we've had an Osterizer, a Magic Bullet, and a Ninja. And I've used the food processor to make smoothies as well. All work just fine in my mind.
Making smoothies cheaper.
We stock our Smoothie Station with frozen fruits and yogurt that I find on sale. I estimate that the cost of one 16-ounce smoothie is about fifty cents to a dollar, making it a very economical alternative to commercially prepared smoothies. Plus, it doesn't have the junk.
Strawberry Mango Smoothie with Banana

Make your own fruit smoothies to save money, eat more healthfully, and bring convenience to your own home. This strawberry banana smoothie recipe is easy and delicious.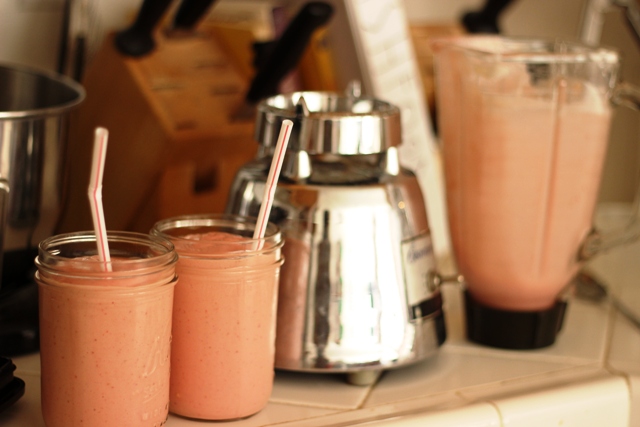 Preparation Time:5 minutes
Total time:5 minutes
4 cups
Ingredients:
2 cups frozen mango chunks

1 cup frozen strawberries

1 cup plain yogurt

1 cup milk

1 banana
Instructions:

Place all the ingredients in the blender.
Run the blender until smooth, scraping the sides if necessary.
Serve immediately or pour into plastic cups with lids and store in the freezer. Thaw slightly before serving.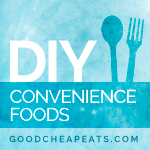 This is part of the 
DIY Convenience Foods series
. Browse the archives for more recipes that you can make better and cheaper at home.