Freezing muffins is a great way to enjoy homebaked goods with less hassle. You'll save time and money when you keep a stash of unbaked muffins in your freezer.
Whether you stir up a batch of Vanilla Muffins or the fall favorite Chocolate Chip Pumpkin Muffins, you'll love having some easy-to-bake muffins kept on hand!
Jump to:
For years I've prepared scones and biscuits to freeze, but I shied away from muffins for some reason. Silly me. Why did I waste all this time?
Freezing unbaked muffins is a game changer, my friend!
The muffins bake up beautifully from frozen, allowing you hot, fresh muffins whenever you like—and you can't even tell they've been frozen.
Why do it?
You see, muffins are a happy food. Who can turn down a cup of coffee/tea/cocoa and a freshly baked muffin in the morning?! Not I. It's just a happy way to greet the day, don't you think?
Muffins can cost a pretty penny at the coffee shop—attesting to their popularity— but they cost just pennies to make yourself. Why not have the best of all worlds with fresh hot muffins any day yet without any effort?
You can when you freeze your muffins. Either baked or unbaked, they turn out beautifully, though I'm firmly in the unbaked camp now that I've tested—and tasted! —it for myself.
Don't hesitate to make several batches of muffins to freeze. Your future self will thank you!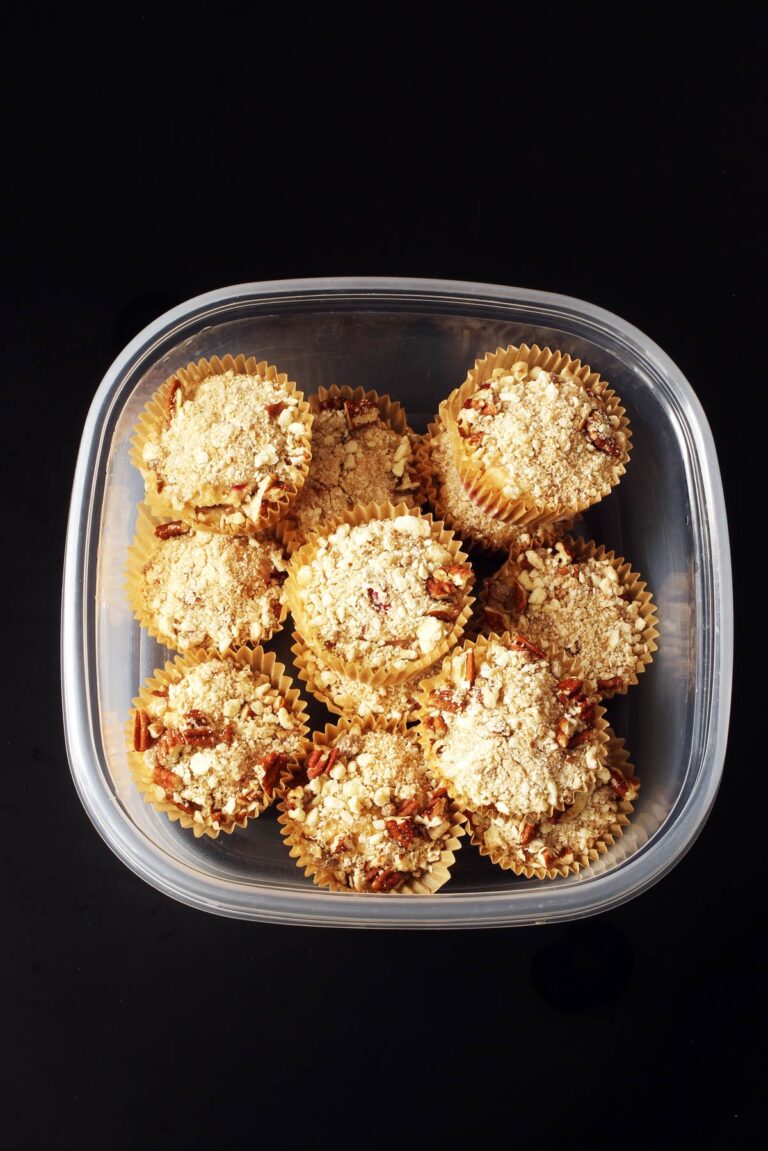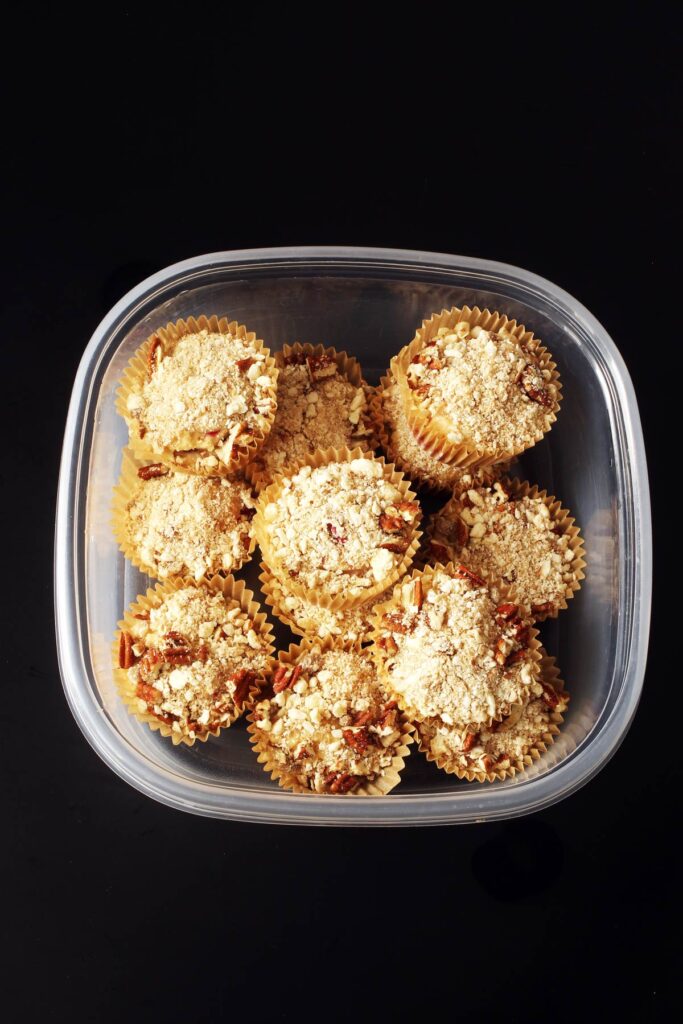 Instructions
You will need a muffin recipe that you love. I recommend this homemade muffin mix that you can customize in any number of ways. It makes a dozen jumbo, bakery-style muffins, or two dozen kid-sized ones.
Try it in all its variations, including Bulk Batch Banana Chocolate Chip Muffins, Chocolate Chip Muffins with Coconut & Lime, or Carrot Muffins with Honey Cream Cheese.
How to freeze unbaked muffins:
Prepare the muffin batter and divide it into lined muffin cups, but do not bake the muffins.
Place the muffin pan in the freezer for several hours until the muffins are frozen solid.
Once the batter is frozen firm, remove the muffin "pucks" from the pan and store in an airtight container in the freezer.
To bake frozen unbaked muffins:
Preheat the oven according to the recipe's instructions.
Remove as many muffins from the container as you want to bake fresh.
Place the frozen muffins in their liners in the muffin pan. Bake as normal.
Check for doneness. If needed, add 2 to 3 minutes to the baking time.
Cool the muffins on a rack before serving.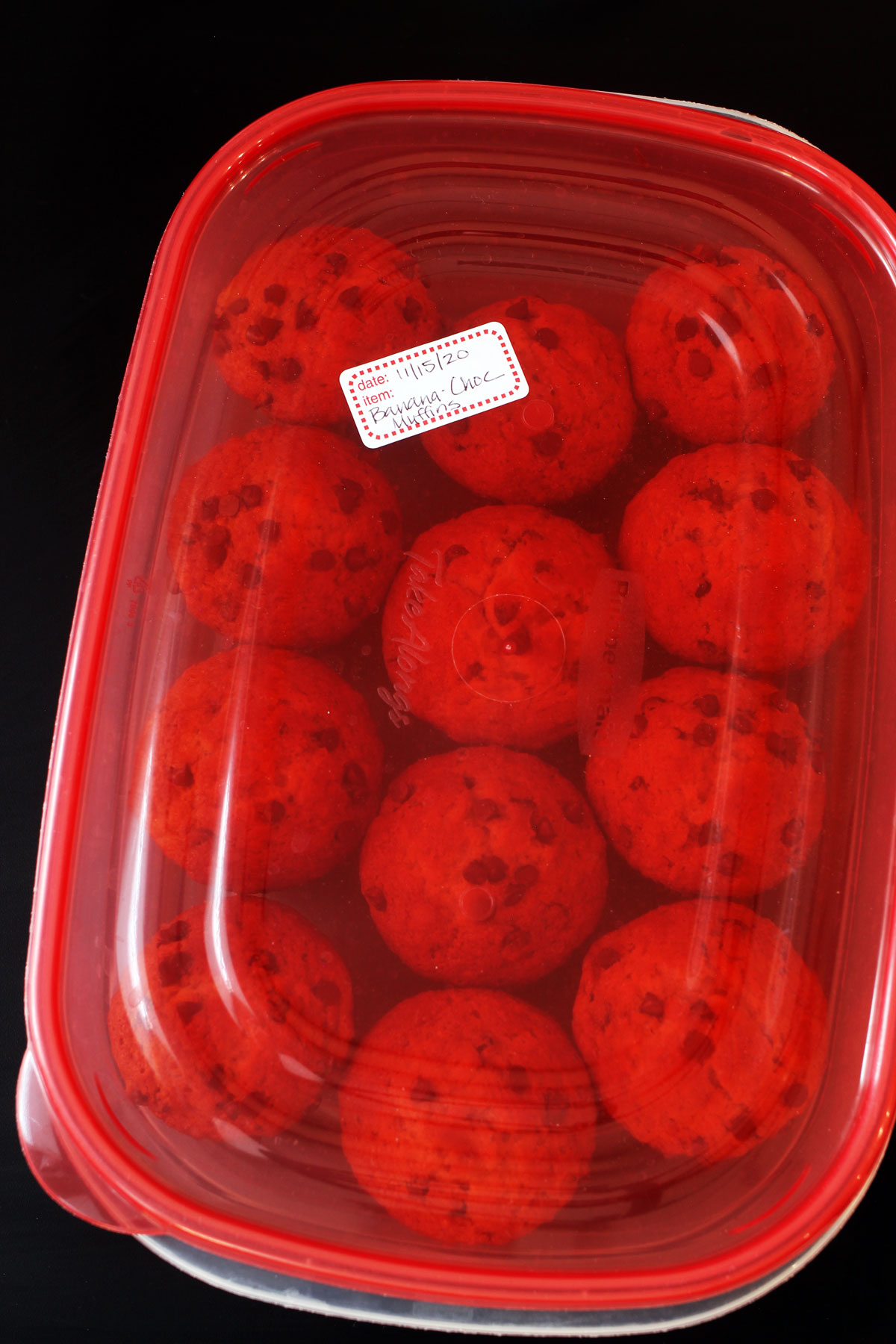 How to freeze baked muffins:
If you've got baked muffins, freezing is pretty simple.
Cool the muffins completely.
Place them in an airtight container with a lid. If there's a lot of space between the muffins and the top of the lid, you can fill this space with crumpled parchment or plastic wrap as an extra layer of protection against ice crystals. This is ideal for eating at home.
You can also wrap each muffin in plastic wrap or a ziptop sandwich bag and place them in a larger container or bag. This method is perfect for grab and go snacks.
With either method, you simply pull as many muffins as you like from the container and allow them to thaw at room temperature. You can enjoy them as is or reheat for a few minutes in warm oven.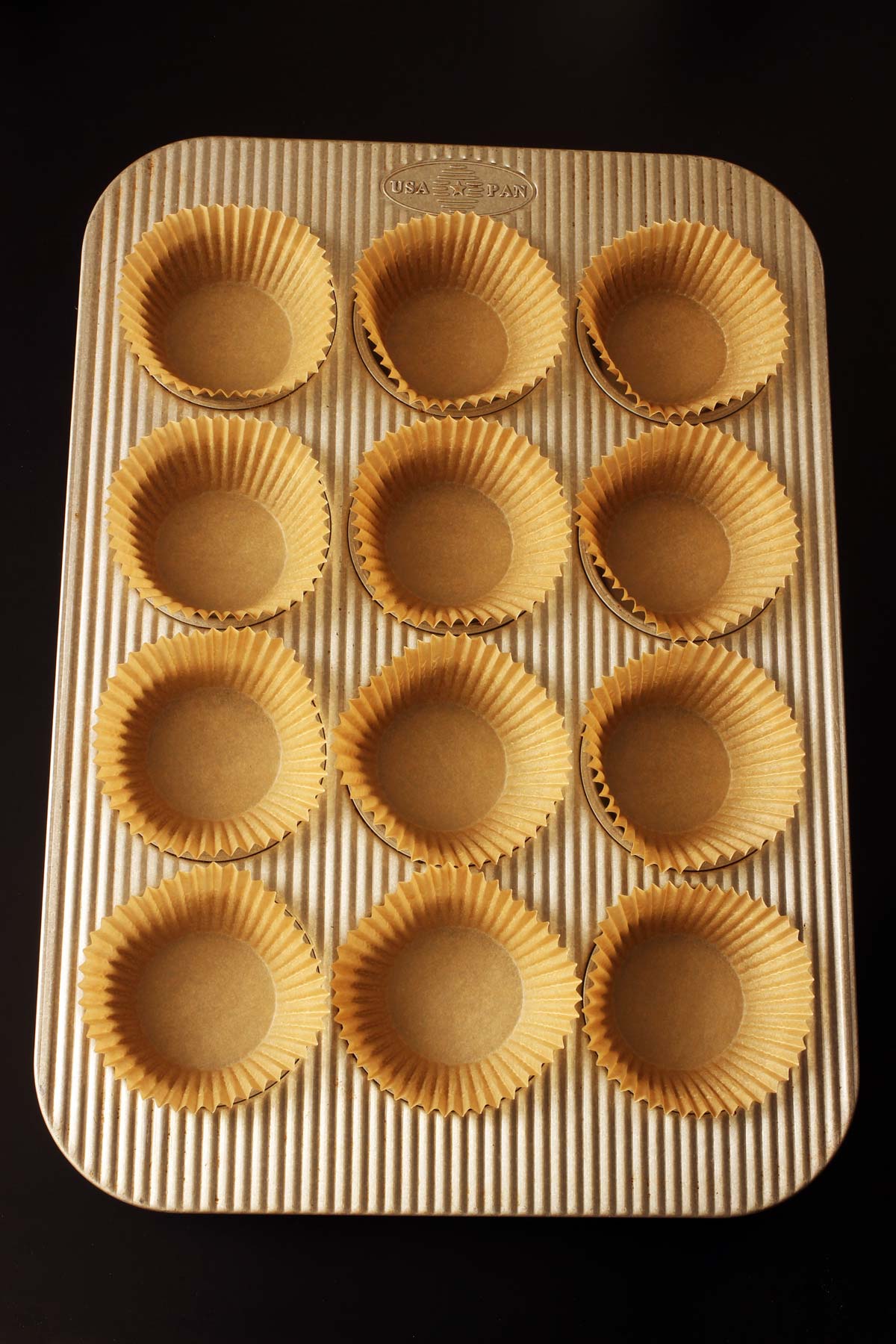 Kitchen equipment
Having the right tools for a cooking task can make it so much easier and loads more fun. For freezing muffins, I use and recommend these items:
If you prefer, you can also use silicone muffin pans or silicone muffin liners. You can also freeze and bake in Soupercubes.
Muffin Recipes You Can Make & Freeze
*Special thanks to Alicia from the Good Cheap Eats Club for her help in testing this method.