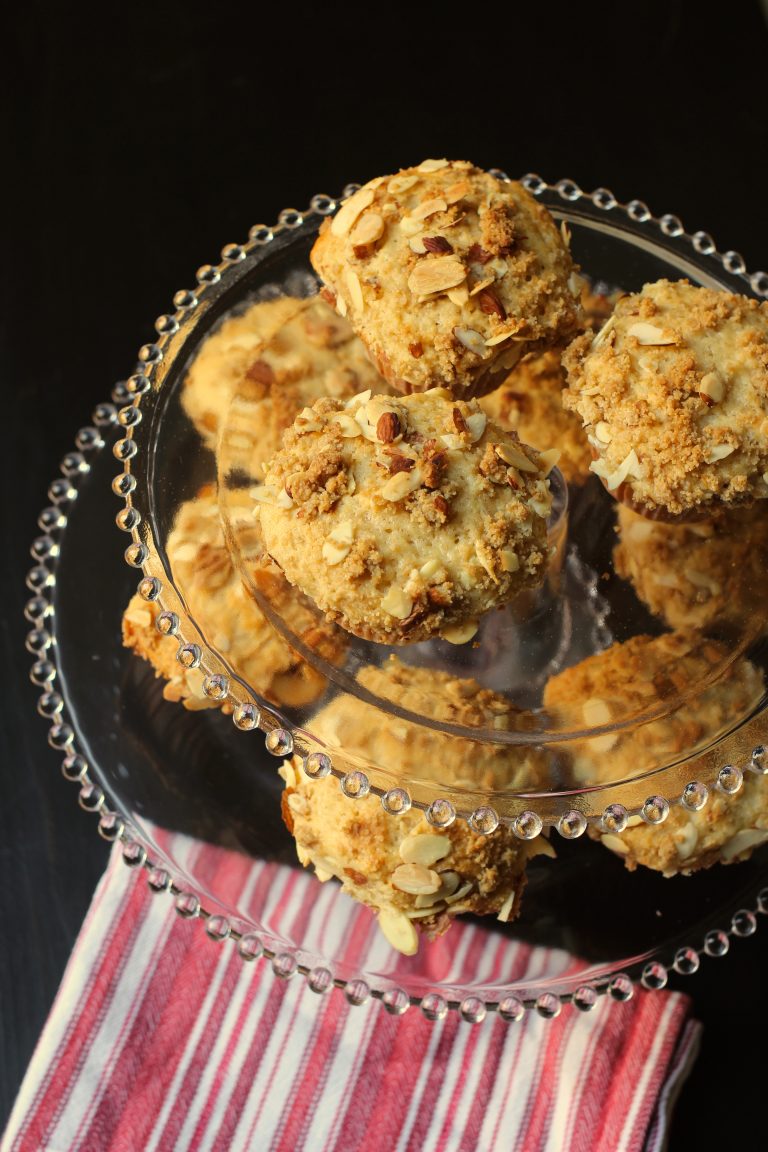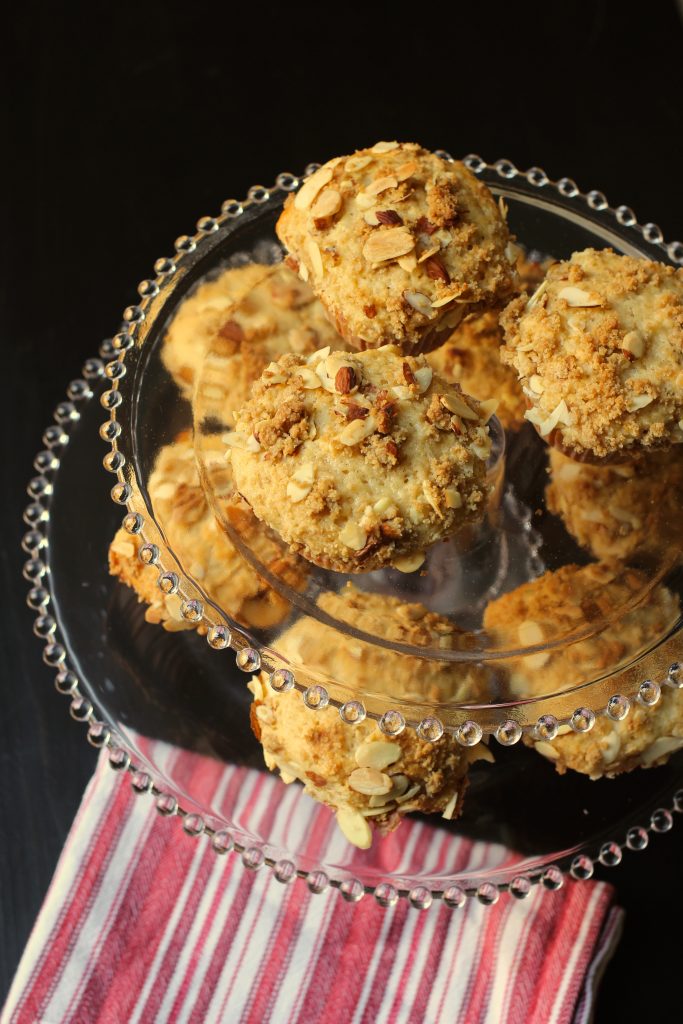 Apples are a year-round staple at our house. They are a quick-prep snack and easily portable. And, apples in Fall, fresh from a local tree, are the best.
Last year I bought 3 huge boxes of apples on killer sale and then processed them in different ways: Nanna's Apple Pie, Slab Apple Pie, Crockpot Applesauce, Chausson aux Pommes, and apple slices. This month I am really looking forward to heading to our old stomping grounds and buying boxes of See Canyon Apples.
Today's recipe, however, makes use of dried apples. It's what I had on hand when I went to bake something appley. The family really liked these muffins.
I took my Mix and Match Muffin Recipe, tweaked it for apples, and added a streusel topping. LOVE a multipurpose recipe!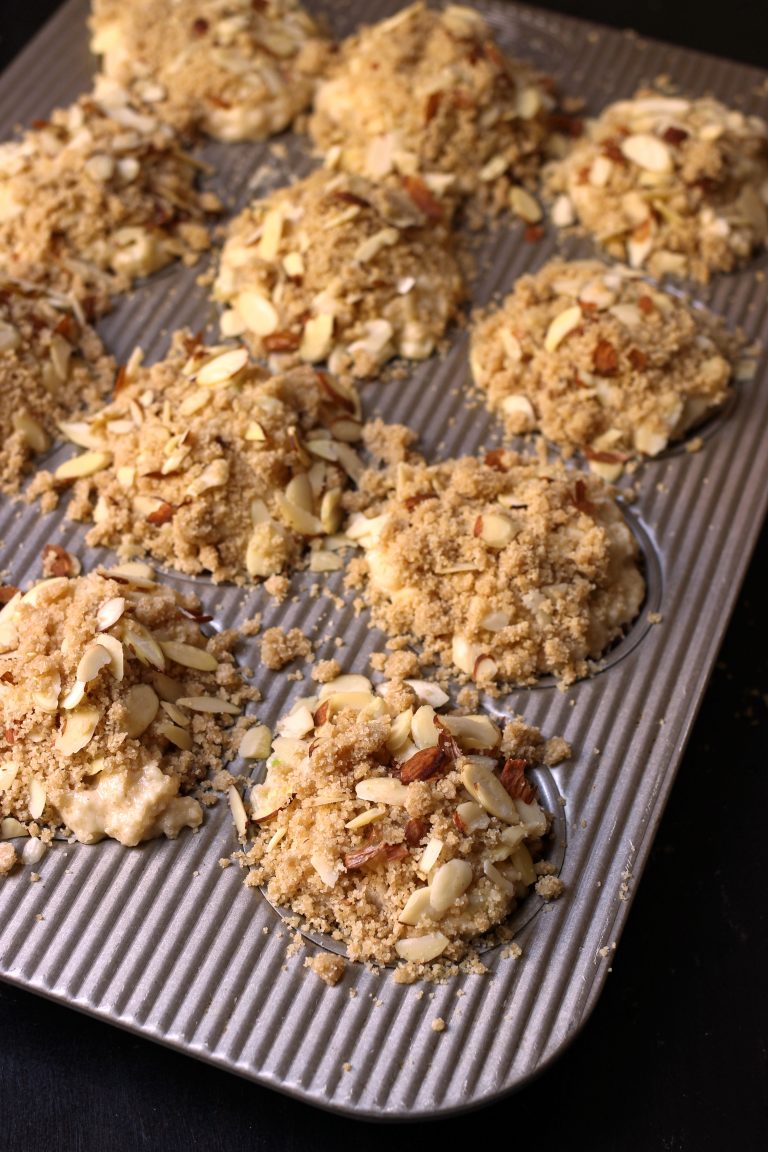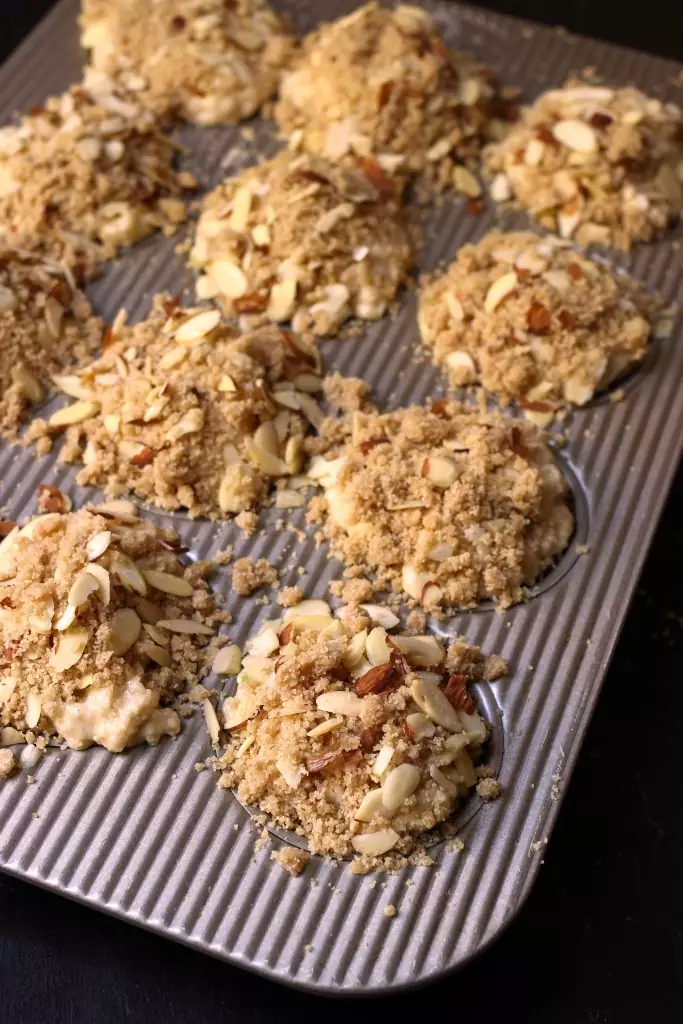 Apple Cinnamon Muffins
Dotted with dried apples and topped with a sweet, crunchy streusel topping, these muffins are a fun addition to breakfast or tea time.
Instructions
Preheat the oven to 375°. Line a 12-cup muffin cups with muffin papers.

Prepare the Nutty Streusel Topping and set aside.

In a large mixing bowl combine the milk, yogurt, oil, and eggs. Whisk until well blended.

Add the muffin mix, dried apples, cinnamon, and zest of the orange

Fold just until combined.

Divide the batter among the muffin cups. It's okay if the cups overflow. Sprinkle the streusel over the tops.

Bake for 25 to 30 minutes or until a tester comes out clean.

Cool the baked muffins on a wire rack.
Notes
To make ahead: Baked and cooled muffins can be stored in a ziptop freezer bag in the freezer. 
Nutritional values are approximate and based on 1 muffin.
Nutrition
Calories:
203
kcal
|
Carbohydrates:
8
g
|
Protein:
2
g
|
Fat:
19
g
|
Saturated Fat:
6
g
|
Cholesterol:
51
mg
|
Sodium:
98
mg
|
Potassium:
105
mg
|
Fiber:
1
g
|
Sugar:
7
g
|
Vitamin A:
344
IU
|
Vitamin C:
6
mg
|
Calcium:
47
mg
|
Iron:
1
mg