Chips and salsa are always a crowd pleaser. But, what if you made your own salsa? This Super Easy Salsa will make you the hit of the party!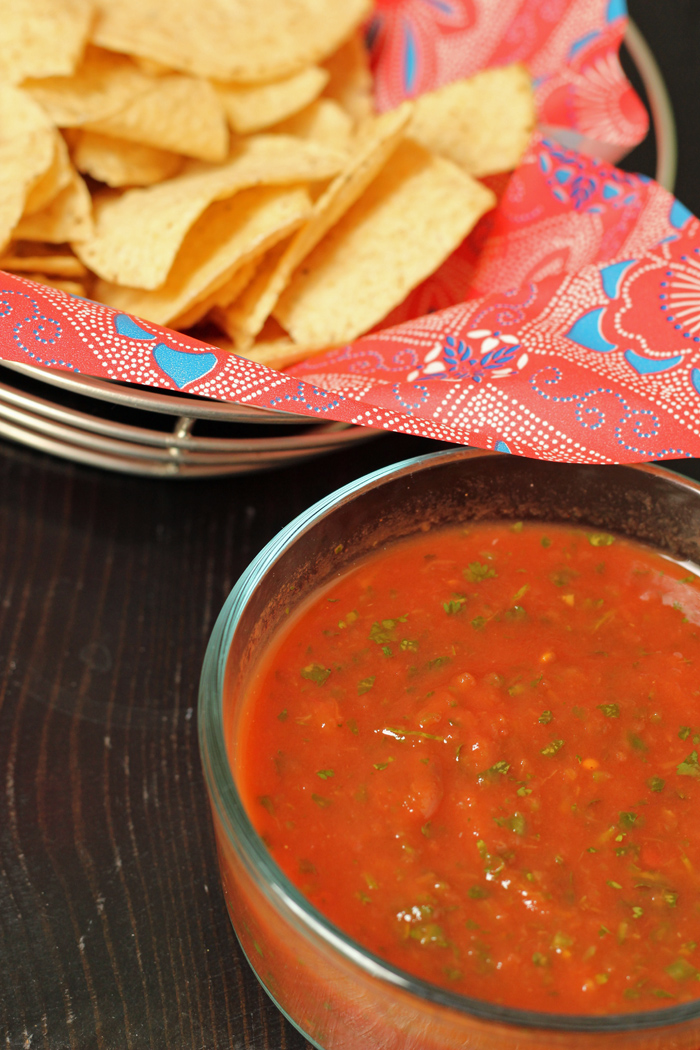 My father-in-law's favorite appetizer is chips and salsa. I've known him for almost 25 years, and I know that like clockwork he will pull out a bag of chips and a jar of salsa about an hour before dinnertime. It's a fun little ritual that every age kid can join him in.
Honestly, I can't blame him. A good salsa is a beauty to behold. And eat.
Years ago when we were newlywed, I faithfully bought plastic tubs of Santa Barbara Salsa. It was as close to fresh as we could get. Or so I thought.
Until I tried making my own salsa. Then it was like a whole new world was opened. It's rare that I will buy commercial tomato-based salsa. It's so easy to make my own!
(Though I confess, I'm not at the level of making my own green salsa so I buy this one. And I do, on occasion, buy this variety of Santa Barbara Salsa for old times' sake — and because I haven't figured out which Assorted Peppers & Chiles they are using. Though I do need to get at it, since we could all do without Potassium Sorbate with Sodium Benzoate & Sodium Metabisulfite. Ahem.)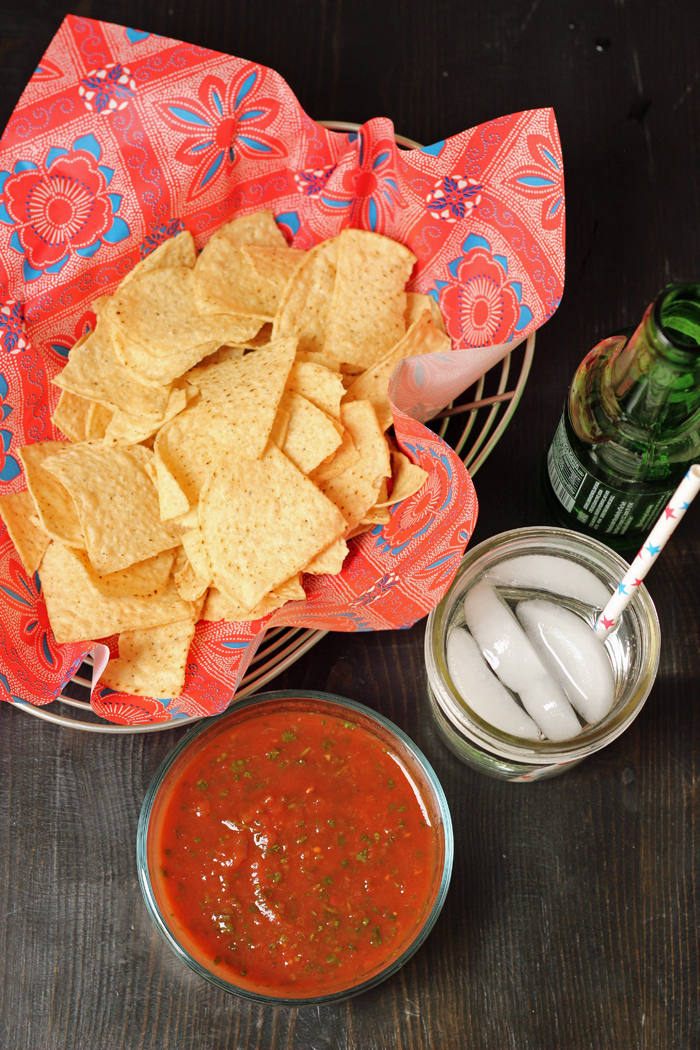 My general point is that making your own salsa is super easy — and infinitely better than what comes from the factory. I've got a few different salsa recipes available here and here and in my books. Today, I'm sharing a new riff on that lovely combination of tomatoes, cilantro, and chiles.
This Super Easy Salsa is so easy, even my 11-year old son knows how to make it. And make it he does, because he takes after his grandfather and wants salsa with every meal. Even though he doesn't like tomatoes. Ha!
Today, I've even got a video to go with. This is one of the first videos we made last year, complete with a few flubs. Please, make sure you use a big enough bowl!
Here are the tools I use to make this EASY:
Super Easy Salsa
Chips and salsa are always a crowd pleaser. But, what if you made your own salsa? This Super Easy Salsa will make you the hit of the party!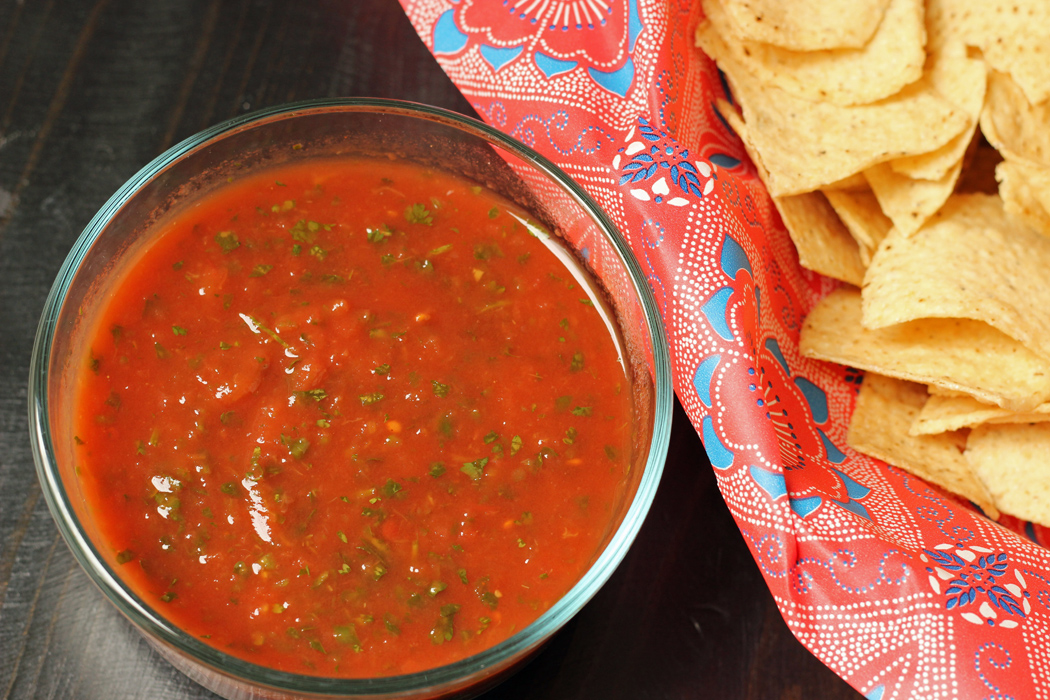 Preparation Time:10 minutes
Cook time:0 minutes
Total time:10 minutes
about 4 cups salsa
Ingredients:
15-ounce can petite diced tomatoes

1/2 bunch cilantro, rinsed

1 jalapeno pepper, cored, seeded, and coarsely chopped

2 scallions, chopped

15-ounce can tomato sauce

2 tablespoons lime juice

sea salt
Instructions:

In the bowl of a blender, food processor, or a blender party cup, place 1/2 to 3/4 of the can of tomatoes, the cilantro, jalapeno pepper to taste, and the scallions. Blend until smooth. Pour this mixture into a medium mixing bowl.
Alternatively, you can chop the cilantro, jalapeno, and scallions and mix these ingredients together in a bowl with the tomatoes.
Add the remaining tomatoes, the tomato sauce, lime juice, and salt to taste. Adjust seasonings and serve. The salsa is good for up to a week, covered in the refrigerator.
Are you looking for more good cheap eats?