Don't let fresh cilantro go to waste due to improper storage. Here's how to save it.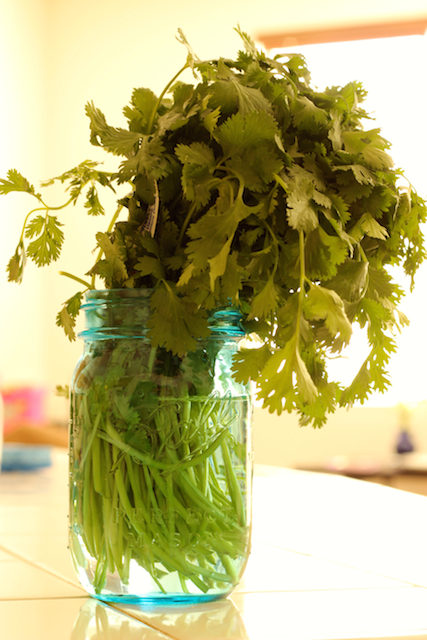 When you've got a serious salsa craving, there's nothing worse than reaching into the fridge for the cilantro and finding a brown, gummy mass of something that once bore the name of that wonderful culinary herb. Cilantro, an ingredient that adds wonderful freshness and zip to both Mexican and Asian cuisine, can wilt pretty quickly.
However, you can save your cilantro!
Place the bundle of herbs in a glass of water as soon as you bring it home, just like a bouquet of flowers. Tent the plastic produce bag over the top of it and place it in the refrigerator. Your herbs will stay fresh for at least a week, maybe even two. This is a great way to have fresh cilantro whenever you want, without having to buy it too frequently.
What's YOUR favorite fresh herb to use in cooking?
This post was originally posted on August 14, 2009.