Tired of sad soggy herbs in the veggie drawer? Don't let cilantro go to waste due to improper storage. Learn how to keep cilantro fresh.
Whether you're making Taco Shop Style Salsa or Cilantro Lime Shrimp Pasta, you'll be ready to get cooking with fresh cilantro on hand in the fridge.
Jump to:
When you've got a serious salsa craving or want to sprinkle cilantro on a Thai Chicken Pizza fresh from the oven., there's nothing worse than reaching into the fridge for the cilantro and finding a brown, gummy mass of something that once bore the name of that wonderful culinary herb.
Cilantro, an ingredient that adds wonderful freshness and zip to both Mexican and Asian cuisine, can wilt pretty quickly.
What's the solution? Do you need to buy cilantro on the day you need it and then use it all up in one go?
Nope. You can keep cilantro fresh very easily in the fridge.
Why Do This
It saves money. Wasting food is akin to wasting money. Since fresh cilantro can range in cost from fifty cents to almost two dollars a bunch, depending on where you live, it's in your best interests to get the most from that investment.
It's makes cooking at home more convenient. When you can stock your fridge with some grocery staples, then you're prepped and ready to cook at home to save money.
It's delicious! I know there's a segment of the population that doesn't love cilantro, but for the rest of us, adding fresh cilantro to your Mexican and Asian dishes is just the ticket for adding fresh, herby flavor.
Ingredients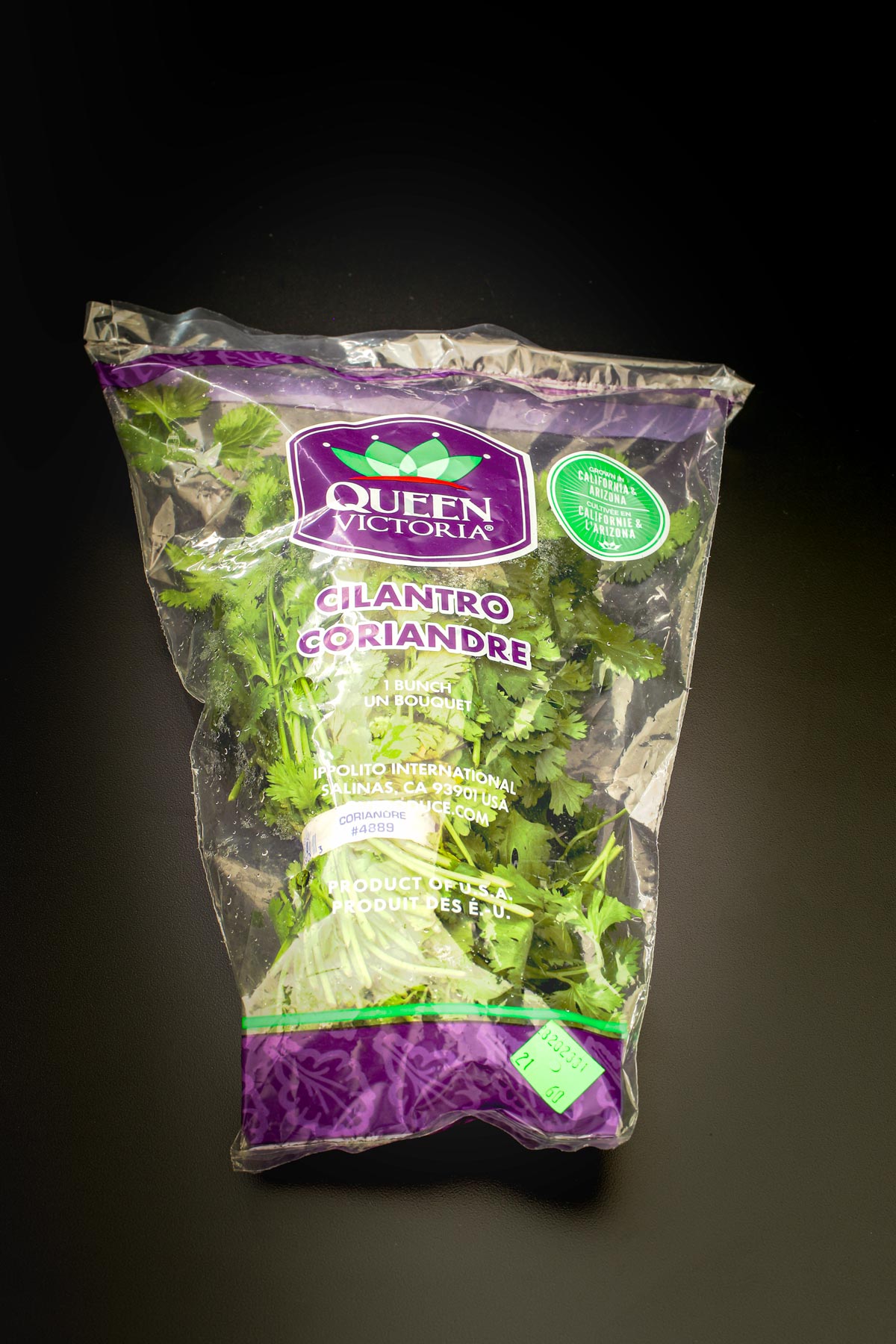 Cilantro, also known as Chinese parsley or fresh coriander, is the bright green leaves and stems of the coriander plant. Some describe its aroma as soap-like, but for others it's pungent and lively, adding flavor to Mexican, Asian, and Caribbean dishes, especially those that are highly spiced.
Choose bunches of cilantro that are brightly, evenly colored with no signs of wilting. The fragrance should be evident. Don't buy an odorless bunch.
Storage Instructions
For years, I swore by the method of placing the bundle of herbs in a glass of water in the fridge, just like a bouquet of flowers, tented with the plastic produce bag.
However, recently, I discovered a better way.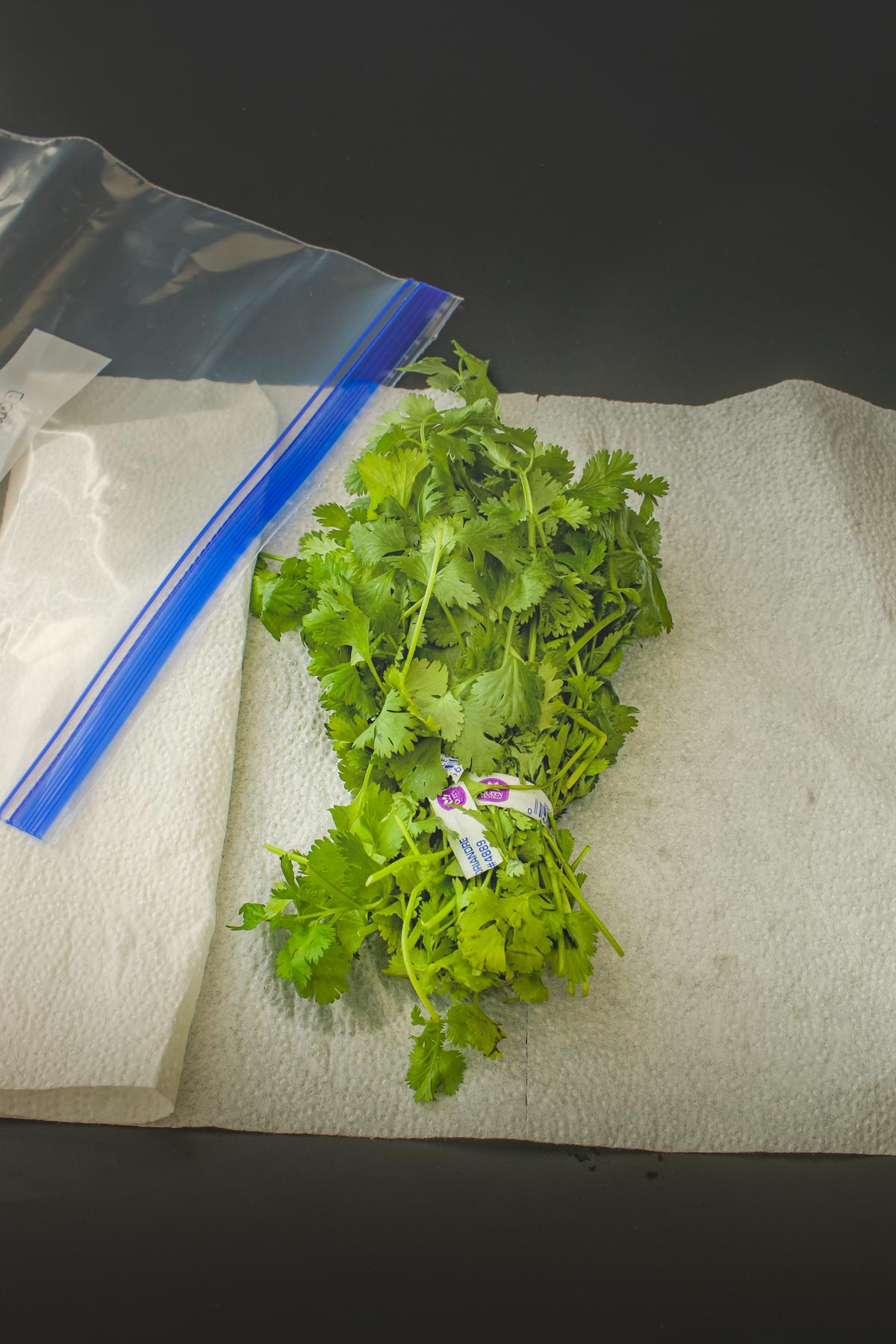 Wrap the bunch in paper toweling
Store it in an airtight ziptop bag in the fridge.
Your herbs will stay fresh for at least a week, maybe even two. This is a great way to have fresh cilantro whenever you want, without having to buy it too frequently.
FAQs
Can you freeze fresh cilantro?
You can freeze chopped fresh cilantro in ice cube trays. Pack it tight and fill in the gaps with olive oil. Use as you would fresh in salsas. You can also freeze fresh basil this way.
Can you keep cilantro fresh without a fridge?
If you don't have refrigerator access, you can keep cilantro fresh for a few days by placing the stem ends in a glass of water as you would flowers.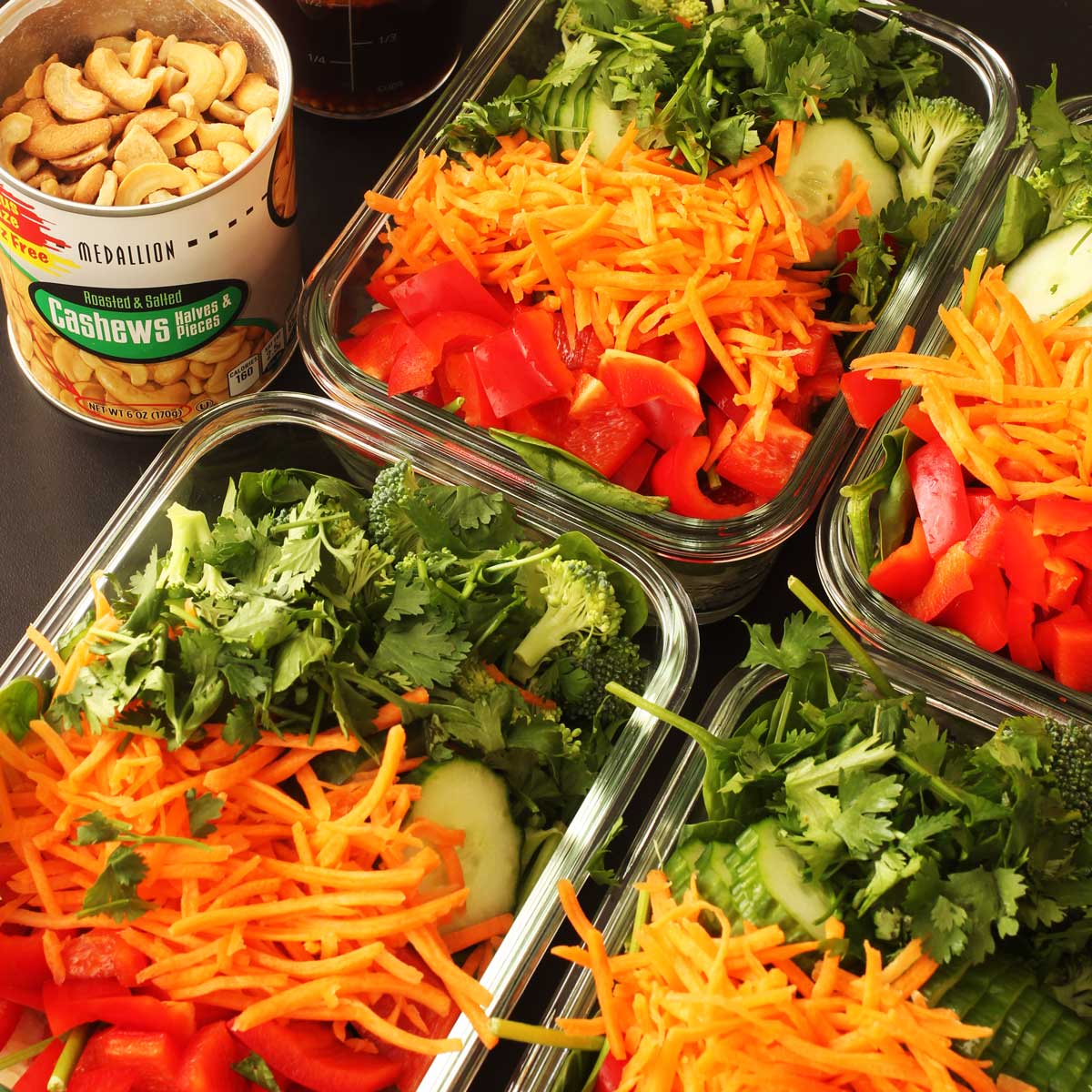 Recipes that Use Cilantro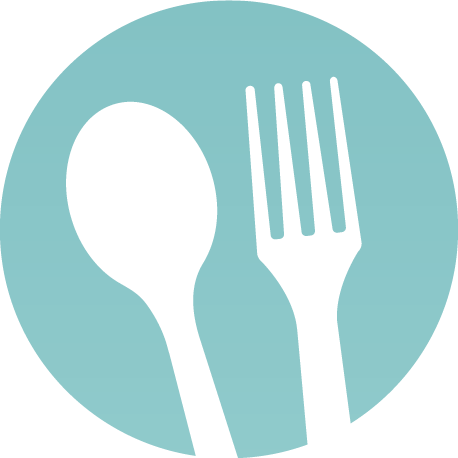 Tell us what you think!
We love to hear your experiences with Good Cheap Eats. Click the STARS on the recipe card or leave a STARRED comment to let us know what you think of the recipe.
How to Keep Cilantro Fresh
Learn the easy way to keeping cilantro fresh in the cilantro.
Equipment
paper toweling

ziptop freezer bag
Instructions
Wrap the cilantro, unwashed, in paper toweling and place in a ziptop bag in the fridge.

To use: Tear off the amount you will use, rinse in cool water, pat dry, and chop.
Notes
Fresh cilantro stored in paper toweling should be good for 1 to 2 weeks.
Alternatively, you can place the bunch into a glass of cool water and tent a plastic bag over the top.
To freeze: chop washed cilantro and pack into ice cube trays. Top off with olive oil and freeze. Use as you would fresh cilantro in sauces and dressings.
Nutrition
Calories:
2
kcal
|
Carbohydrates:
1
g
|
Protein:
1
g
|
Fat:
1
g
|
Monounsaturated Fat:
1
g
|
Sodium:
4
mg
|
Potassium:
42
mg
|
Fiber:
1
g
|
Sugar:
1
g
|
Vitamin A:
540
IU
|
Vitamin C:
2
mg
|
Calcium:
5
mg
|
Iron:
1
mg
Tried this Recipe? Tell us what you think!
Your reviews help us develop better recipes and give newcomers the confidence to try your favorites. Scroll down to leave a starred comment.
This post was originally posted on August 14, 2009. It has been updated for content and clarity.