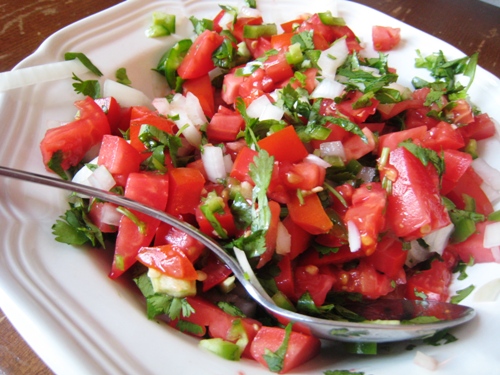 At our house, Mexican food is standard fare. And while I don't ever call this dish by it's true name, "pico de gallo," I make up a batch at least once a week. We simply call it, salsa. And it is so yummy, especially if you have homegrown tomatoes.
Pico de Gallo
2-3 tomatoes, chopped
1/2 small onion, diced
juice of one lime
1/4 cup chopped cilantro
1 jalapeno, finely chopped
Combine all ingredients in a medium size mixing bowl. Salt and pepper to taste. Stir gently. Serve immediately.
Do you make your own salsa?