Home cooked meals can be some of our favorites, but they can also be a lot of work. How can you make it easier to cook at home?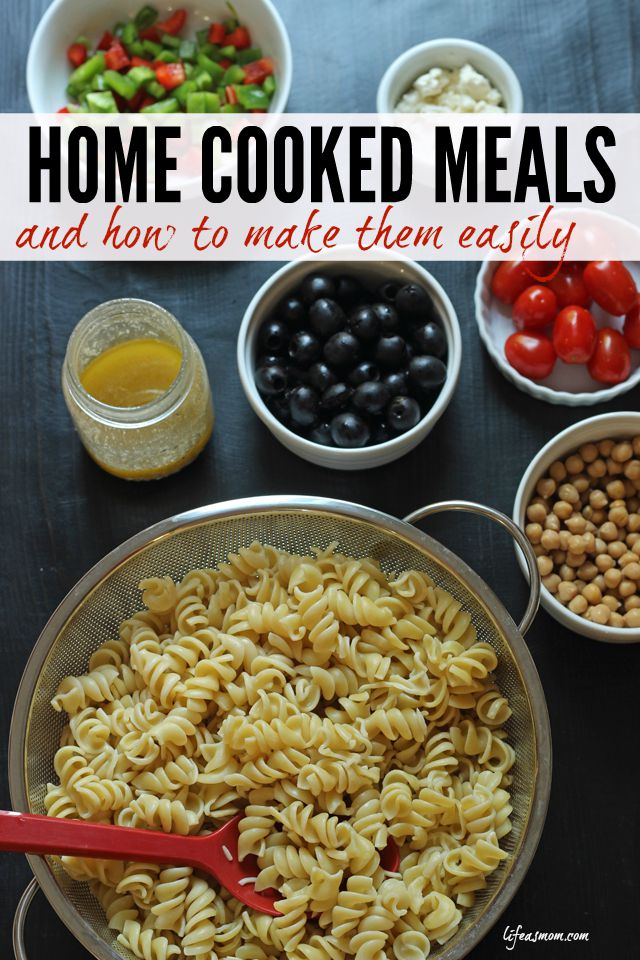 I think it's pretty common knowledge among us parents that feeding our families home cooked meals is better for kids nutritionally and developmentally as well as easier on the budget than take-out or pricey convenience foods.
Making dinners happen seven nights a week can feel like an amazing feat, though, can't it?
Maybe you've worked all day, the car has been acting up, or you just haven't had time to get to the store. Maybe the day in general (and everyone else involved) hasn't obeyed you, and you're just DONE. Maybe you know what you should do, but you just can't get your act together to make it happen.
Home Cooked Meals & How to Make Them Easily
Whether you are just joining the Cook-at-Home Club or simply need a refresher, this post is for you. These are my go-to strategies for getting home cooked meals on the table without a lot of hassle. I hope they work for you, too.
Got some tricks up your sleeve? Share the deets with us in the comments section.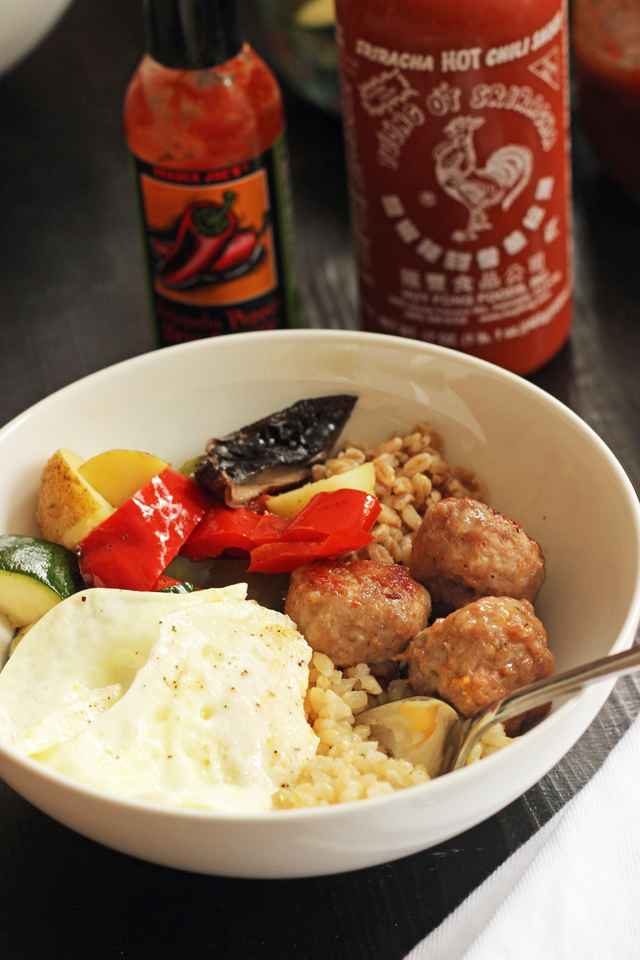 Choose simple meals.
If you're not in the habit of cooking on a regular basis, don't start dreaming big dreams when it comes to menu planning. Simple is best. Simple recipes that take few ingredients and that are quick to make are your very best friend.
Prep ingredients ahead of time.
If you've got a few minutes in the morning or even the night before, do some prep work.
By chopping, shredding, and dicing in advance or maybe even cooking beans or chicken in the crockpot, you make dinner assembly and service so much easier on yourself.
Use the slow cooker.
Speaking of slow cookers, did you know it could be your very best ally? Fill it in the morning and you will come home to dinner already cooked. There are so many easy slow cooker recipes, you could use it every week without getting bored. Here are few good home cooked meals you can make in your slow cooker: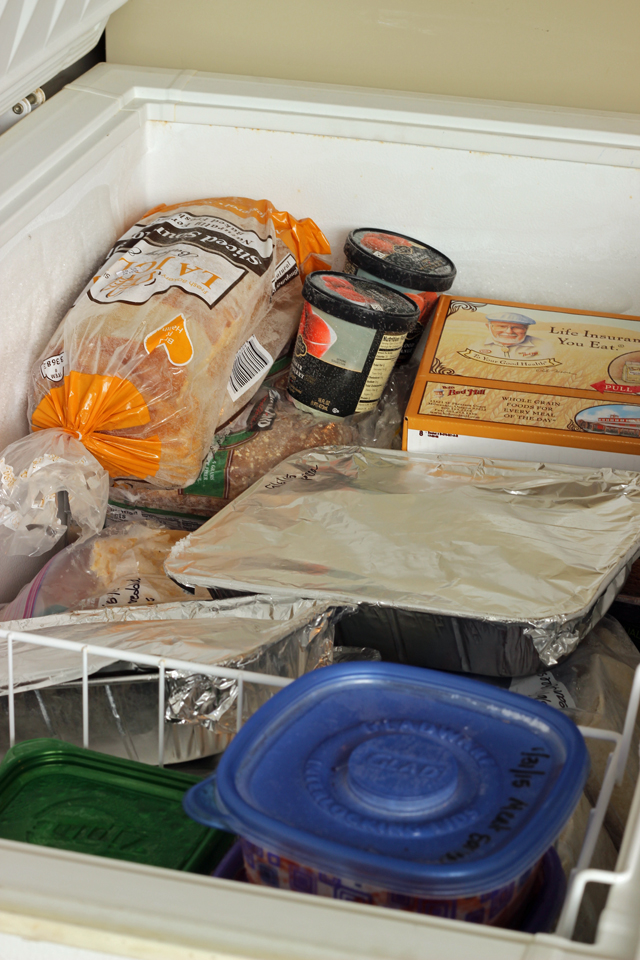 Fill the freezer.
You know that I am a big fan of freezer cooking, but I also have no qualms about picking up a few bags of potstickers or extra loaves of bread to stash away for busy nights.
Whether you follow a freezer cooking plan or simply load up on your favorite meats, fish, and breads, using the freezer as your longterm food storage can really help you out on busy nights.
Get help.
There is no reason you should do all the work. It's important for family members (spouse, children, ???) to help out. You aren't a short order cook, are you?
Get help in the kitchen from the other members in the household. You can work together, talk, and enjoy the fruits of your labor more easily and quickly.
Make your meal plan succeed.
It's easy to buy, download, or make a meal plan, but putting it in action is where people fall short. There are a few things that you can do to make your home cooked meals happen.
Check your meal plan daily. Put reminders on the fridge or program them into your phone so that you don't forget to thaw or start cooking a necessary ingredient.
Pull all the nonperishable ingredients out onto the counter in the morning so they are ever before you and a reminder to get cooking in a timely manner.
Start early on meal prep. It almost always takes longer than you think it will. And if you end up eating dinner early? So much the better! Enjoy a family night with your peeps!
Enjoying home cooked meals with your family doesn't have to be a feat worthy of an Olympic medal. They are important for relationships, diet, and budget.
How do YOU make good home cooked meals happen?